If you keep getting the "Venmo lost connection with bank" error, double check your internet connection as it might be unstable. At the same time, the issue can pop up when Venmo detects suspicious activity. Contact the app's customer support and try and sort things out.
The error message recently popped up for me. It turned out that my banking credentials were wrong. I have taken you through how I fixed this, as well as a couple of other points to keep in mind.
Why Does "Venmo Lost Connection With Bank Plaid" Error Appear?
There are a couple of reasons why the "contents venmo lost connection" error appears, and they include: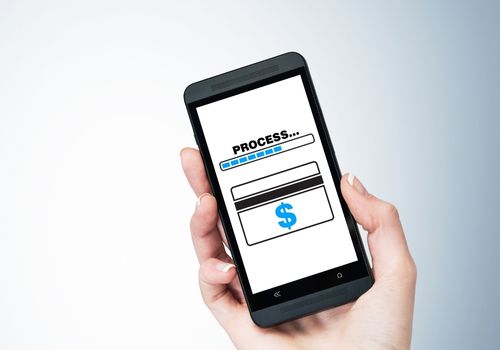 Reason 1: Issues With Linked Bank Account
Your bank servers could be down. You can check with friends and family who use the same bank if they have problems too. If so, you're most likely dealing with an outage. All you can do is wait until they are back up again.
Reason 2: Issues With Venmo Servers
Venmo's servers could also be down. Once again, all you can do is sit back until they are back up. You can try contacting customer support and ask them when the issue would be fixed.
Reason 3: Security Issues (Breach Account's Security)
If Venmo finds your account activity suspicious, they can put a stop to all future payments. Changing your online banking username, or any other important bank credentials could have caused this.
Contact customer support and ask if you can be unblocked. Hopefully you'll be good to go now. You might have to go through with a security check up, though.
Reason 4: Outdated Version of the Venmo app (Old Venmo App)
The issue can pop up when your Venmo app is outdated and bugging out. Just remember that you will need a stable internet connection to update it.
Regardless of whether you own an iPhone or Android phone, open the Apple or Google Play store, search for the Venmo app, then click on the Update button that's next to it.
At the same time, your device's operating system might be outdated. Updating it might do the trick.
For Android:
Open the Settings app
Go to About Phone
Click on the Check for Updates button
Tap on any new firmware file
For iPhones:
Open the Settings menu
Select General, and click on Software Updates
Tap on the firmware file
Wait for it to download and for your iPhone to reboot
Reason 5: You Changed Your Bank Account
You can add to 2 different banks to your Venmo account at a time. If you've changed a bank account payment method, the "lost connection with bank" error will appear. This is no surprise, as it's a security measure to keep you safe.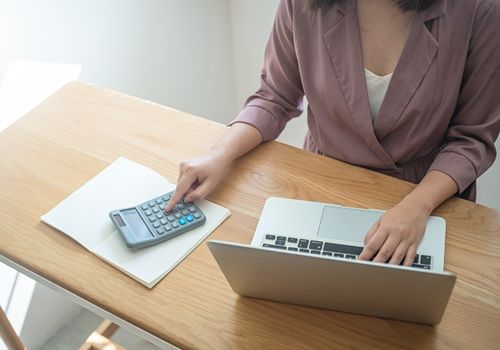 Reason 6: Connection Issues
Lastly, the issue might be due to a bad internet connection. You may be far from your router. Move closer to it and check whether this helps.
You can also try disconnecting and connecting to another wireless network. Your ISP might be facing some kind of issues. If you probably don't have more than one router in your home, you can use a mobile hotspot.
All you do is:
Get your phone
Swipe down to open the control center or notification panel
Tap both the mobile data and hotspot buttons on
Connect your laptop or phone to this wireless network
You should have no trouble sending and receiving money now.
FAQ
Answered below are some popular questions.
How Do I Connect Venmo to My Bank Account?
If you want to receive or send money via a new bank account, you can add up to 2 different bank accounts to your Venmo account.
Here's what Venmo users can do:
Launch Venmo app
Head to the Me tab (you will have to click on your picture or initials on your profile)
Click on the Settings gear on the top right corner of the screen
Click on the Payment Methods option, and then choose the Add Bank Account button
Select the Bank option
Select your preferred verification method that pops up
Enter the verification code that pops up to finish the instant verification process
I've heard a couple of users say that errors pop up when they try to sync their online banking with their Venmo account.
To avoid this, make sure that you include the correct login information. If you keep entering the wrong information, you will not only cause this error, but also end up getting locked out of your account.
Also, if you're going to be adding your bank account manually, don't enter the check number that is after your account number, for security reasons.
Does Venmo Put Money Directly Into Your Bank Account?
Once you've added your banking details to the Venmo app, you can transfer funds to the account, and other bank accounts in seconds. This almost instantaneous transfer was always available for Visa and Master debit cards but was only recently added for bank accounts.
Can You Use PayPal On an Active Venmo Account?
This is a common question that users ask. Yes, Venmo and PayPal are owned by the same company, but you can't send or transfer money via PayPal on the app. The two use different business models, so this just won't work.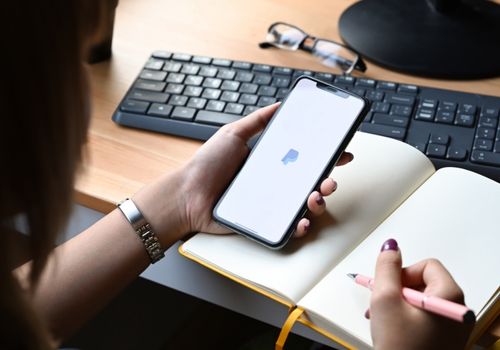 Final Words
If you keep getting an error message saying "Venmo lost connection with Bank", don't worry. You might just be dealing with a bad internet connection. Disconnecting and reconnecting back to your internet might be able to fix "Venmo lost connection" issue.
You could also be dealing with some kind of server outage. Contact your bank's customer support and ask them about it.
At the same time, your bank details may have changed, like your banking MFA settings (multi factor authentication), or your online banking passwords or username (you added new credentials). This could make Venmo think that your account was hacked, and cause the lost connection with bank error to appear. You'll have to contact Venmo's customer support for help.
Of course, the problem could be due to a bug or glitch too. Updating your operating system might be the way to go.
Hopefully you found this article helpful, and can receive and send money now.