If you keep seeing Twitch error 3000, you might be dealing with bad cache and cookies. Fixing this is easy. Simply clear your browser data. At the same time, you might be dealing with a bug. Go ahead and update your browser to see whether this helps.
I don't know about you, but I'm someone who watches a lot of gaming streams. A couple of months ago, I kept getting hit with error 3000 whenever I opened Twitch. I managed to get rid of it with the tips and tricks discussed below.
How Do You Fix Twitch Error 3000?
There are a couple of ways to get rid of the media resource decoding error, and they include: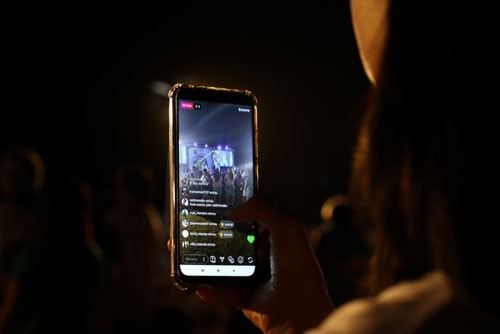 Solution 1: Disable Hardware Acceleration
Although hardware acceleration is useful, it can make Twitch act up. It reduces software rendering capabilities, ultimately improving CPU performance. However, this might cause the streaming service to malfunction.
Here's how you disable hardware acceleration:
Open Google Chrome
Type Chrome://Settings into the address bar
Press Enter to open Google's settings
Click Advanced tab, and tap System (on the right corner)
Toggle off Hardware Acceleration
Solution 2: Clear Browser's Cache and Cookies
You might be dealing with bad cookies. Most likely, data was written over them in the wrong format. Clear your browser's temporary data to fix this:
Open Google Chrome
Click on the three dots in the top-right corner
Open the drop down menu
Go to the More Tools section, and click on Clear Browsing data window
Set the Time Range to All Time, and check the following boxes: Clear Browsing Data, Cached Images and Files, and Cookies and Other Site data
Once done, restart your computer. You should be good to go now.
Solution 3: Enable Third Party Cookies
If you haven't allowed third-party cookies to work, hiccups like this can pop up. Enabling this feature should help.
Open Twitch
Go to the page the error code 3000 appears on
You should see a cookie icon with a red X
Click it to open the drop-down settings
Check the "Always Allow <website URL> to Set Cookies" option
Tap Done
Solution 4: Update Chrome
When was the last time you updated Google chrome? You may be dealing with a bug if it's been a while.
Go ahead and download any new firmware to fix this:
Launch Google Chrome
Click on the three dots in the top-right corner under Settings
Click on Help, and go to About Google Chrome
Tap the Update button (if you don't see it, you're using the latest browser version)
Relaunch
Since I want to cover all bases, I have looked at how to update some other popular browsers.
Here is how you update Mozilla Firefox:
Launch the browser
Click on the menu button (on the right side of the Firefox toolbar)
Go to the Help section
Select About Firefox
Wait for the browser to check for any updates
An update should automatically start downloading
Here is how you update Opera:
Launch the browser
Click on the Opera icon
Click on Updates and Recovery
Select the same option
Check for updates and install them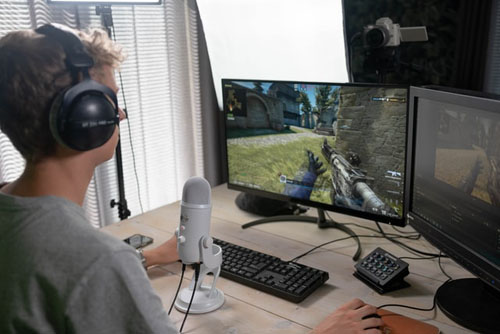 Solution 5: Use Incognito Mode
If nothing has worked so far, it might be time to try working around the problem. There are several ways to do this, but the best one is to access Twitch using incognito mode.
How Google Chrome users can enter incognito mode:
Open Chrome
Click on the three dots in the top (under Settings)
Tap the New Incognito Window option
Once in Incognito, enter the Twitch website from the address bar and log into your account. See whether the problem still appears.
Solution 6: Use Another Browser
You can also try using another browser. On the same note, you can try logging onto Twitch from another device.
Solution 7: Use Twitch Stand Alone App
Downloading the streaming service's desktop app is another way to work around the problem, instead of directly trying to solve it. The web app is completely free.
All you need to do is head to the Windows store, search for the web version of the application, then download and launch it.
FAQ
Answered below are some popular questions.
Why Do I Keep Getting Error 2000 on Twitch?
This is another error that users face. Unfortunately, you can't use the same fixes as above.
Before I wrap up, I want to discuss why users face this Twitch error code, and how to fix it.
Bad Internet
There's a chance that you have a bad internet connection. You can take care of it by disconnecting and reconnecting back to the internet. This will help, especially if you're dealing with a network error.
At the same time, your internet may be fine, but you may be too far from your router. The easiest way to solve this would be to move closer. Of course, you can go ahead and connect to any other wireless network too.
Also, if you have a VPN switched on, you may have a poor signal. Your IP would be tunnelled through a server abroad, and the further it goes, the slower your connection would be.
Here's how you deal with this:
Open the VPN
Click on the disconnect button
Wait for your connection to be closed
Anti-Virus is Running
Although anti-viruses are useful, they can cause issues like this one. The only way around this is to temporarily disable your antivirus.
Here's what you do:
Select Start
Type in Windows Security
Search for your PC's antivirus
Select the Windows Security app from the list
Go to Virus & Threat protection
Select Manage Settings under the Virus & Threat protection button
Disable Real-time protection off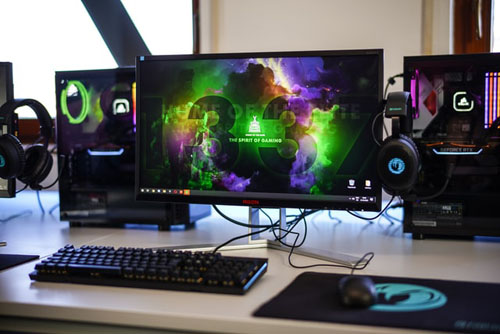 Final Thoughts
As mentioned, I've dealt with the Twitch error 3000 before. There are many reasons why it appears and it's usually due to your web modules. One of the best fixes is to clear data, and clear cache. Disabling hardware acceleration can work too.
You might also have luck updating your browser. It could be outdated and bugging out.
If none of the tips and tricks get rid of the Twitch error code, you can use a different browser, or download and use the Twitch desktop app.
I have covered another error code that can pop up as well - Twitch error 2000. Hopefully you found these tips useful.