This depends on the specific resolution you want to game in. If you're fine with gaming in 720 P, you will need a budget of around $300-400. But if you want to play in 4K, you will need upwards of $2000.
I've been a gamer for as long as I can remember, and I've built my fair share of gaming PCs. The very first one I made was a budget build for around $400. I now own a more high-end one that costs almost four times the price.
I have explained what you need to know about spending on a gaming computer, how you can save, and some additional information.
Let's get to it.
How Much Should You Spend on a Gaming PC?
I've broken down how much you should spend depending on the specific resolution you want to play in.
1. PC Build For 720 P Resolution
If you don't mind playing in 720 P, prepare for a basic gaming performance - your graphics won't be that great. So you won't have to spend that much if you want to get a build that can run this graphics quality.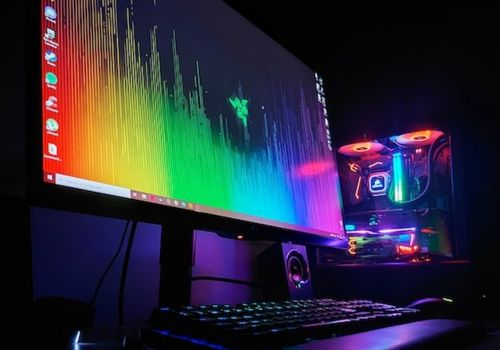 On average, you will need to spend around $300 to $400 on these PC builds. A good example would be the Ryzen 3 3200G budget build. It comes with Vega's integrated graphics card that will run games in either 30 FPs or 60 FPs.
While staying within a budget, you can get a cheaper motherboard like the Gigabyte B450. Once you overclock the CPU, you will be able to get a better performance too.
2. PC Build for 1080 P Resolution
You'll have to pay between $500 to $1000 if you want to game in 1080 P.
You'll reach the upper limits of your budget if you want to game in 1080 P at 60 frame rates or go up a bit.
3. PC Build For 1440 P Resolution
You can't have a tight budget if you want to game in 1440 P. You will need a PC build that can handle high settings and graphics.
Usually, you will have to pay around $1,000 minimum if you want these types of computers. With peripherals, the minimum you can possibly spend will reach the $1,200 mark.
At the end of the day, you can get your hands on a PC with some pretty high-end components. So, it will be able to handle anything you throw at it, regardless of whether they're high-performance games or heavy-duty video editing.
To game in 1440 P at a 60-frame rate, you will need to at least get the GTX 1070 Ti or RTX 2060-Super graphics card. You can find them for around $400 online.
As mentioned, you'll have to pay around $1,200 with peripherals included. You probably won't want to skimp if you're willing to spend so much on a PC. So, if you want to get a good power supply, case, and mouse, your bill can reach the $1,500 -1,800 mark.
4. PC Builds For 4K Resolution
Gaming in 4K is an incredible experience. But to get a hold of such an experience, you will need to pay some pretty big bucks. I'm talking about spending at least $2,000 minimum (at a good deal).
Most of your budget would go towards getting your graphics cards. I recommend the RTX 2080 Super or RTX 2080 Ti graphic cards for 4K PC building. You'll get a good frame rate out of them.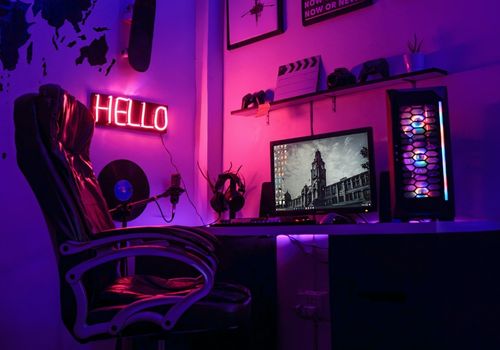 What is the Recommended Price for a Gaming PC?
I would recommend that you pay around $1,800 for your PC. You will be able to get a good set-up that can handle 1440 P gaming, while also having a nice set of peripherals.
This won't be enough if you want to play in 4k. Although gaming in 4K is an incredible experience, I don't think spending so much for it is worth it. Playing in 1440 P is still a very vivid experience.
How Do You Save Money When Buying a Gaming PC?
By far, the best thing you can do to save money is to build a gaming PC yourself. You can look for the best components for the cheapest possible prices.
Also, when you go with PC building instead of buying one that's pre-built, you can buy second-hand parts. Marketplaces like eBay and Facebook are great places for this.
Regardless of whether you want a mid-range system or something more high-end, you will be able to save money if you wait for the right time of the year. You can get a good deal during the holiday season.
Building your own gaming PC is not that difficult. However, newbies may struggle with this. So, you can go halfway and buy a barebones system. It will have all the main components installed on your computer. You only will have to include the secondary components, like storage and graphics.
How Long Will a Gaming PC Last?
I've touched on this in-depth in another article. However, you can expect your gaming PC to last on average for about 10 years. Of course, this will also depend on the components it came with, and how well you take care of it.
At the end of the day, dust is a computer's worst enemy. So, if you regularly clean your PC's components, you can expect it to last for the full duration of its life.
The beauty of gaming PCs is that you can swap their parts out when better parts come out. You could keep swapping your computer's parts for others and essentially keep it going unless you want to buy another.
Most titles/games allow you to lower your graphics settings. Unless your PC's parts become obsolete, this means that you will still be able to play newer games even 10 years into the future, but with much lower graphics settings. Whether you want to play games like this is up to you, though.
What Are the Best Gaming PCs?
I've run through 4 of the best gaming PCs that you can buy. They come in a range of prices.
Let's get to it.
By far, the Alienware Aurora R14 is the best gaming PC that you can buy. It's expensive, but worth the price. For starters, it's powerful enough to play VR, which is an impressive feature.
It comes with the Ryzen 9 inside, along with an Nvidia Ge Force Rtx 3080. These enable you to handle 4K gaming with ease.
Considering how powerful its CPU and GPU are, you can play the latest games in 1080 P for years to come.
You also get a lot of storage, with 2 TB SSD and 2 TB HDD. Of course, you get some seriously impressive RAM too. The Aurora R13 comes with upto 32 GB, which makes using it feel smooth and easy.
I also need to talk about how cool it looks. It will be the showpiece in your room, as it looks like it's from outer space.
It comes with a chassis that is easy to access. It was designed with ample ventilation so that you won't have to deal with overheating even when playing in 4K for hours.
The design also makes it easy to customize and swap out parts. Plus, it comes with enough ports to attach peripherals.
I have to mention the Dell XPS 8950. Compared to the Aurora R13, the price will seem like pocket change - it's around $900.
It's not specifically a gaming PC. However, it's such a workstation beast that it can handle gaming quite well.
The XPS 8950 comes with the 12th gen Intel Core i9-12900K. So, you'll be able to handle 1080 P gaming with ease. The fact that it also comes with the Nvidia GeForce RTX 3090 makes it a powerhouse. If you configure it properly, you'll be able to play VR games.
You get around 64 GB of RAM. In terms of storage, you save all kinds of files and games. The PC comes with up to 2 TB SSD, as well as a 2 TB HDD.
Its build design makes it easy to swap out parts. Although the design looks rather basic, it comes with a pretty solid build. Also, there are plenty of ports on it. You'll be able to plug as many peripherals as you want.
If you're a gamer who cares a lot about how your gaming setup looks, the Orion 3000 is the computer for you. It has a striking see-through red build. It looks especially good in ambient lighting.
You get the Nvidia GeForce RTX 3070 T GPU inside, along with the Intel Core i7 processor. This CPU and GPU combination makes 1440 P gaming easy. You will be able to play VR games too.
The Predator Orion 3000 is incredibly customizable and easy to upgrade. This also has to do with how well-organized its components are.
Last but not least, we have the Cyberpower Xtreme. It comes with the Intel Core-12700F CPU, along with the NVIDIA GeForce RTX 3060 graphics card. So, it's powerful enough to be able VR with ease.
In terms of the gaming resolution you can get out of it, expect to play at 1440 P.
You will also like the fact that it comes with 16 GB of DDR4, and a 1TB PCIe NVMe SSD.
It also looks pretty cool - you'll be able to impress your friends with it.
How Much is a Gaming Laptop?
Like their PC counterparts, there's a price range when it comes to gaming laptops. The amount you will have to spend depends on the resolution you want to play in. This, of course, depends on the GPU you get.
An entry-level laptop with the Nvidia GTX 1650 chip will cost around $700. You will be able to play new games on mid-range settings without an issue.
If you are willing to spend around $800 to $1000, you can get a laptop with the GTX 1650 Ti or 1660 Ti. They're pretty powerful graphics cards, so you'll be able to handle the latest games on high settings.
You should go for a gaming laptop that has the best possible graphics card, or you won't be able to upgrade it like in gaming PCs.
This is a good choice if you want an entry-level laptop:
And a high-end laptop:
FAQ
Answered below are some popular questions.
1. Is a Gaming PC Worth the Money?
I think splurging on a PC gaming setup is a good idea. For one, you will be getting a computer with amazing components. You'll have a machine that will last years into the future.
More importantly, this would be an excellent workstation. You can handle powerful software, like some of the more high-end video editing tools on the market.
The fact that gaming PCs were designed to be upgraded also makes them excellent purchases. You can easily swap out their hardware for newer components whenever they're released, without having to buy a new computer.
2. Is Gaming PC More Expensive?
With countless digital distribution platforms offering PC games, you can snag them for lower prices than console games. However, when it comes to the price of whole consoles compared to gaming PCs, consoles win. You can buy the PlayStation 5 for around $500. Meanwhile, a high-end desktop will cost you almost triple this amount.
At the end of the day, gaming PCs can last longer than consoles. Consoles only last around 5 years, while their desktop counterparts can last around 10 years. Of course, you can keep upgrading your computer's parts and it will last forever.
While on the topic, you might be wondering how gaming laptops compare against consoles. Not only are they more expensive, but you can't upgrade their parts too. You'll have to buy a new gaming laptop after a few years.
3. Should You Spend On a Mechanical Keyboard for Gaming?
Mechanical keyboards are definitely worth the money. They look good, which matters a lot when gaming. You might want a cool-looking keyboard to go with the great optics that you have going on.
More importantly, a mechanical keyboard will make gameplay easier. They have keys that are tactile which makes registering keystrokes a breeze.
Expensive mechanical keyboards tend to be more comfortable, like the Cherry GXs. I recommend splurging on them, as you can game comfortably without hurting your fingers.
Final Thoughts
At the end of the day, the amount you'll have to pay depends on the PC components you get. If you want to game in higher quality, you will need better components, which will dramatically affect your price.
You can spend up to $400 on a budget build if you want to play new games in 720 P, while you will have to spend upwards of around $1000 for a 1080 P mid-range build. It will be $2000 if you're interested in the best performance possible and want a PC build that can handle 4K.