If you're wondering whether it's safe to verify your Venmo account identity, it is. The payment app is a subsidiary of the market giant, PayPal, so they're trustworthy when it comes to handling your data. They also use high-level encryptions to protect users from identity crimes and theft.
I've been a Venmo user for quite a while now. However, I was a bit wary when I was asked to verify my identity on the app first - what if they stole my data? With some research, I realized that I had nothing to worry about.
I also wanted to know if it was a requirement to go through with the verification, and not lose anything in the process. I have touched on this in my article below.
Let's get to it.
Is it Safe to Verify My Identity on Venmo?
Going through with the Venmo identity verification process is completely safe. The app is a major payment service and a subsidiary of PayPal. So, it's a reliable name in the game.
However, if you are still a bit wary about uploading sensitive information to the app, know that the team takes some precautions to make sure your Venmo identity verification is secure.
You will be notified if you need to verify your identity through a special email, and not through any message on your account. You can only go through the process on the Venmo mobile app - this is to limit any identity thieves from getting access, as they won't be able to log in from any data saved on your browser.
As Venmo is such a popular payment app, you shouldn't be surprised that it's heavily encrypted. There is an impressive lock on it, which helps prevent data breaches.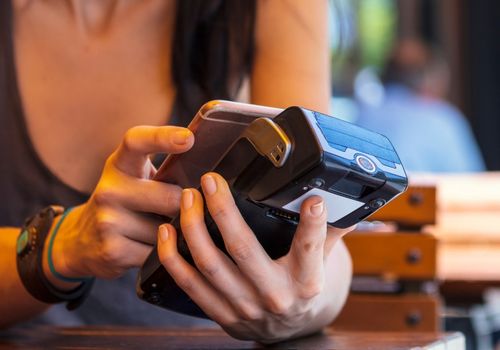 Why is Venmo Requesting An Identity Verification?
Like any other financial technology service, Venmo is bound by law to collect information on its users. This is a major part of the USA Patriot Act (federal law), which aims to reduce the risk of fraud.
Verifying your identity comes with benefits, like improving your weekly transfer limit. I've actually touched on this more below.
What Happens If You Don't Verify Your Identity On Venmo Account?
If you don't verify your identity, you'll be penalized and won't be able to make payments with your Venmo account balance.
In case you're wondering, you'll still be able to receive payments, and transfer them to a bank account. Also, you'll still be able to use your linked card to send out cash.
How Does a Venmo User Verify Their Identity?
Verifying your identity is important if you want to use the app fully. Here's what you do:
Launch the latest version of the Venmo app on your iPhone or Android phone
Click on the three stacked bars on the top-left corner of the Venmo app screen
Click on the Settings option in the sidebar
Tap on the Identity Verification option (under Security)
Tap Next on the one-time security check page that pops up
On the security check page, enter your legal first name and last name, date of birth, address, and the last four digits of your social security number
Choose the Next button to confirm and follow the last few on screen prompts
How Long Does Venmo App Take to Verify Your Identity?
The app team only takes a few minutes to verify your identity. However, if there were any issues with the details you included, they could take up to 3 business days to approve your request.
What issues can they find? When Venmo users include their personal information, it will be compared with records on the National Database. They might have found that the details you included don't match them. They will get back to you and ask for more information, so the procedure might take a bit longer.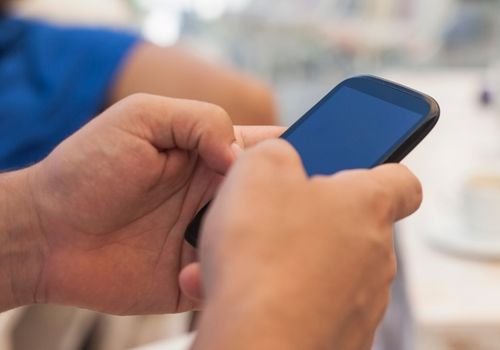 FAQ
Answered below are some popular questions.
Why is Venmo Asking for My SSN?
Venmo asks users for their social security code during the identity verification process to make sure they have the right user and are able to track them in the National Database. This helps limit identity crimes.
Apart from this, there are some other reasons why you may be asked for your social security number.
Let's talk about them:
You may have tried to create a group account
You may have been trying to transfer an amount of $1000 or more to another user within a week
You may have been trying to complete more than 200 transactions in the calendar year, as a user running a business profile
Final Thoughts
If you're wondering whether Venmo identity verification is safe, the answer is yes, it is. There are a couple of security features on the application that keep you and your bank accounts safe, like strong encryption. So, you don't have to worry about ID theft.
You can only go through with the identity verification process on the Venmo mobile app. They don't want Venmo users to open any web pages and save their information for anyone else to potentially access.
As mentioned, if you don't go through with the procedure, you won't be able to use your Venmo balance. Without your Venmo balance, you won't be able to transfer money directly to other users. Of course, making payments from your linked debit card would still be possible.
Hopefully, you found all the points discussed useful. Follow these steps to go through with the Venmo identity verification.