If you keep getting the WMI provider host usage error, your operating system might be bugging out. Go ahead and restart your computer and check whether this helps. At the same time, you might be dealing with outdated drivers. Updating them can get rid of the error message.
I haven't faced the issue in a while, but it used to pop up on the Asus I used to own. My friend faced it recently too and he came to me for help. I took him through the tips and tricks to try.
How Do You Fix WMI Provider Host High CPU Usage?
There are a couple of fixes to try, and they include: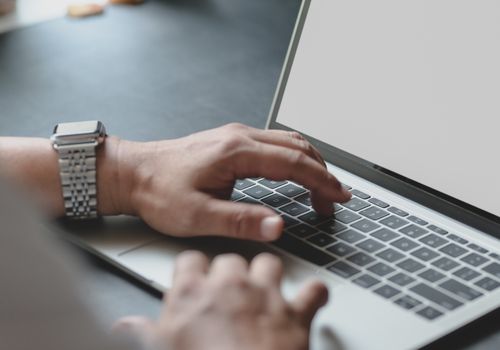 Solution 1: Uninstall Malware
Malware can be causing the error message. You probably visited unwanted websites or clicked something that you weren't supposed to. Fixing this is easy. Use Windows Defender to check and get rid of any viruses.
Here's how you do this:
Click the search bar next to the start button
Click on the Settings cog icon
Select the Update & Security button
Select Windows Security
Click on Virus & Threat Protection under the Protection areas section
Choose Scan from the Current Threats bar
Choose a scan option
Click the Start Actions button in case malware is detected
Solution 2: Restart WMI Provider Host Process
Sometimes, a minor glitch can make the WMI host to act up. Whenever it uses up too much space on your computer, this can happen. Restarting the WMI service should help.
Here's what you do:
Press the Windows key and and the R button at the same time
Enter in Services.msc into the search box and click Enter
Press W to locate the Windows Management instrumentation service tab
Right click on it and then select Restart
Press the Windows key and X at the same time
Choose Command Prompt window from the menu that appears
Type in the following commands and press enter after each command:

net stop iphlpsvc
net stop wscsvc
net stop Winmgmt
net start Winmgmt
net start wscsvc
net start iphlpsvc

Restart your computer afterwards
Solution 3: Uninstall Faulty Drivers
Faulty drivers can cause the high cpu usage error message to appear. To sort this out, you will have to head to the Event viewer window and find and uninstall these drivers.
Depending on your Windows version, the process to enter the window will differ. I've run through each of them for you.
Here's how you open it on Windows 10 or 8:
Simply right-click on the start menu
Click on the Event Viewer button.
On Windows 7:
Open the Startup menu
Type Eventvwr.msc and press Enter to launch it
Once you've entered it:
Click View
Tap Show Analytic and Debug Logs
In the left pane, navigate to the following command pathway- Applications and Service Logs > Microsoft > Windows > WMI Activity > Operational log
Scroll through the list that pops up and look for any errors
Click on any that you see, then in the panel on the bottom look for the number next to the '=' on the ClientprocessID
Open Task Manager by pressing Ctrl + Shift + Escape (or right-click the task bar and press task manager)
Click on the Details tab
Go to the Services tab
Select the PID column
Locate any processes with the same process ID that you saw in the viewer log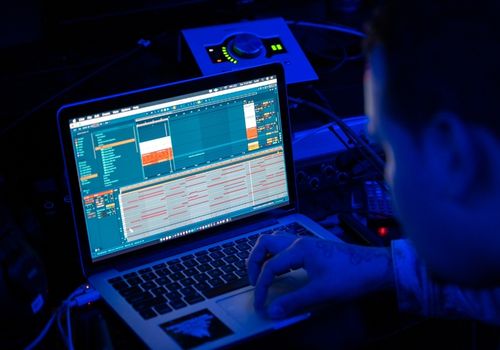 Solution 4: Update Your Drivers
Once you've figured out that drivers are responsible, you might be able to update them and fix the high cpu usage issue. The process to follow will differ depending on the driver you've installed.
Head on over to your driver's website, then look for the latest version and click download. You should be good to go now.
Solution 5: Shut Down Running Processes
Are you still having no luck? Some processes might be requesting a lot of information from the WMI providers, and eating up system resources. This is most likely because of a bug or glitch.
Enter Event viewer to find out what these apps are. I've already run through how to do this in solution 2 in my article. Once you've figured out what application is responsible, you can either uninstall or update it.
Solution 6: Perform a Diagnostic Check
You might be able to fix the problem by entering Safe Mode. If some kind of system error is causing the windows management instrumentation high CPU usage error, it will automatically try to fix it.
Here's what you do to fix WMI provider host:
Press the Windows logo and R buttons at the same time
Enter msconfig into the search box, then press Enter
Go to the Boot tab
Check the Safe Boot box
Select the Network option
Click on the Apply button, then click on OK (to confirm)
Click the Restart button to enter Safe Mode
Press the Windows logo and X buttons at the same time
Select Windows PowerShell to enter your administrator account
Type the following command prompt: msdt.exe -id MaintenanceDiagnostic
Click next from the networking troubleshooting window that pops up
Follow the instructions that pop up in case your PC detects any issues
Wait for the boot process to complete
Wait for the troubleshooting process to finish, then boot into normal mode (repeat step 1 and choose normal boot and uncheck the Safe Boot option)
Type in the following command into the PowerShell Window - msdt.exe /id PerformanceDiagnostic
Can I Disable WMI Provider Host?
If you tried the above fixes but are still having no luck with the Windows management instrumentation service, you might think about disabling it. Although you can do this, I advise against it. It's an important part of your computer.
If you check the official description for the service, you will see that it says ""If this service is stopped, most Windows-based software will not function properly".
What Is WMI Provider Host (WMIPRVSE.EXE)?
With the above fixes out of the way, I thought about looking at exactly the WMI host is. It's a built-in windows feature that standardizes the way administrative scripts request for information from your Windows operating system. As mentioned, it's one of the more important Microsoft services, so it acting up is trouble.
It doesn't have a high CPU capacity, so If you see error notifications saying that the WMI provider host service is wasting your CPU resources, something is going on. I went through a couple of troubleshooting tips to get the service back up again.
Final Thoughts
The WMI honest process taking so much CPU usage on Windows 10 is not normal. A lot of the time, the CPU usage problem is due to a faulty driver or third-party application. Open the Task Manager, and select event viewer to see if there are any processes that are eating up PC resources, and delete them.
A virus can do this too. Get Windows Defender to scan your PC to fix this.