If your Dell keyboard is locked, you may have accidentally disabled the FN key. All you need to do is hold the FN and Numlock buttons at the same time to fix this.
The problem can also be due to a glitch. You should be able to take care of this by restarting your Dell computer.
I've owned my Dell laptop for a while now, and its keyboard recently got locked. I tried unlocking the FN key, and this did the trick.
I ran through how I did this, as well as some other fixes to try.
How to Unlock Keyboard on Dell Laptop?
There are a couple of tricks to try, and they include: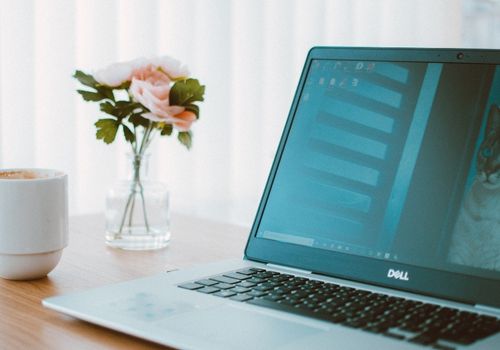 Solution 1: Charge Your Dead Wireless Keyboard
If you're using a wireless keyboard, there's a chance that its battery is dead. Hopefully, this is what you're dealing with, as you wouldn't have to worry about any complex bugs or glitches. Simply change its batteries.
At the same time, your laptop's battery may be low and causing your laptop keyboard to act up. Put it to charge for around hour and then try again.
Solution 2: Disable Filter keys/ Fn Key
Users most of the time face the issue when they lock the FN key. As mentioned, I've accidentally locked my Dell laptop keyboard this way.
Here's what you do:
Locate the FN key on your keyboard
If you see the Numeric lock key, hold FN and the Numlock button at the same time
If you don't see the Numlock key, press the Fn and Esc buttons at the same time
Solution 3: Disable the Num lock key
Instead of your F keys being locked, the issue could be due to your Numlock key.
To unlock your Numlock key, do the following:
Click on the Windows logo
Choose Settings from the Start Menu
Go to the Ease of Access bar
Select the Keyboard button
Click the On Screen Keyboard option
Press the Numlock key on the keyboard
Solution 4: Restart Your Dell Laptop
The problem might be due to a minor glitch. Restarting your Dell laptop should take care of it.
To restart your laptop:
Click on the Start Menu icon
Tap on Shut Down
Wait until your computer is turned off
Once you're done, unplug the power cord from your laptop (if you have it connected), wait a minute or two, then plug it back in again and reboot your device.
If the restart didn't do the trick, you can take things up a notch and remove your laptop battery while it's turned off. Remember to let it rest for a couple of minutes before putting the battery back in, and rebooting.
Solution 5: Update Your Keyboard Driver
You might be able to fix the problem by updating your keyboard driver. This should help if it's outdated and has been bugging out.
Now, when you uninstall keyboard drivers, they automatically reinstall with the latest firmware.
To fix your locked Dell keyboard:
Open the control panel
Select Device Manager
Right-click the driver
Choose Uninstall Device
As mentioned, once the driver is uninstalled, Windows will automatically reinstall it with the latest software. This will take a minute or two.
Solution 6: Update Windows Version
Your operating system could be bugging out as well. To stop it from acting up, download the latest Windows version.
Just remember that you will need a stable internet connection first.
Here's what you do:
Select Start menu
Click on the Settings option
Tap on Update & Security
Select Windows Update
Select Check for Updates
Wait for any new updates to be downloaded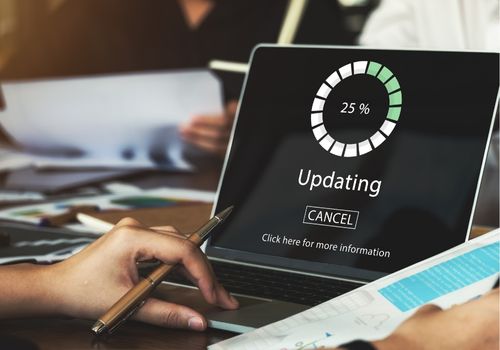 Solution 7: System Scan on your Dell Laptop Keyboard [Enter Safe Mode]
If it's a more stubborn glitch that you're dealing with, you will have to perform a full-system scan. It's a multi-step process, and I've run through each part of it below.
To enter Windows Safe Mode:
Click on the Start menu icon
Press Shut Down
Turn your laptop back on
Click on the F12 key at start up. If the boot menu opens up, you can be sure that the problem is not mechanical
Go to Diagnostics and press Enter
Press the Esc key and then Yes
Click on the Arrow on the lower right corner
Click on the Next button
Choose Keyboard from the components list and wait for the keyboard scan to take place
Check for any error codes, and write down the details. Contact a Dell support agent through their social media channels/official support channel about what appeared. They should be able to take care of the issue for you.
If you didn't see any error message, move on to part 2 of the process. You should get a functional keyboard now.
To unlock keyboard:
Click on the Start menu icon
Tap on Shut Down
Turn your laptop back on
Press the F2 key to put your Dell laptop into BIOS mode
Click on the security option to expand the menu
Choose Admin Password and use the text field to check if you're still dealing with a locked dell keyboard
If you weren't able to unlock the keyboard in Bios mode:
Click on the Windows logo
Choose Settings from the Start Menu
Click on the Ease of Access icon
Select on-screen keyboard
Go to Dell.com/Support/SupportAssist on your web browser
Log into your profile
Search for SupportAssist and open the program
Go to the Home tab and then select the Run All option
Continue the process on the screen until your laptop is fully optimized
Restart your laptop if prompted
Hopefully you won't have to deal with a locked keyboard anymore. If you're still facing this problem, I have a couple more tricks for you.
Solution 8: Update Your BIOS
You can try updating your computer's BIOS if none of the above fixes worked.
Here's what you do:
Click on Windows search from the taskbar
Search for BitLocker
Click on the Manage BitLocker button from the results
Tap on Suspend Protection option
Select Yes if there is a pop-up
Go to www.dell.com/Support
Choose the Detect PC option
Click on the Drivers & Downloads button
Choose BIOS as your category
Download the latest BIOS update, then run the file when it's installed
Tap on Update in the application window
Wait for the process to complete
Solution 9: Repair Your Broken Keyboard
The problem might be due to a broken keyboard. If you're using an external keyboard, you can find out whether it's broken. Plug it into another computer and check whether it works.
Depending on your device warranty, you should be able to get it fixed for free.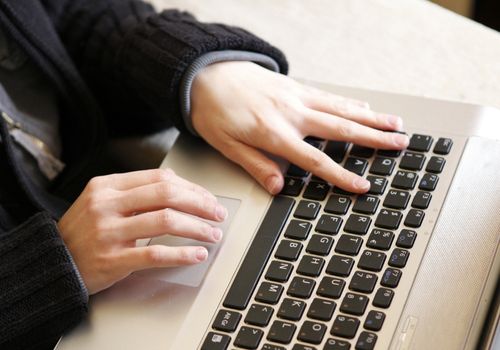 What Do You Do if the Above Fixes Didn't Work?
If none of the above fixes worked, don't worry. Switching on your onscreen keyboard is a workaround that you can try. You'll still be able to type, but it might be a bit harder.
Do the following:
Click on the Windows logo
Choose Settings from the Start Menu
Go to the Ease of Access section
Select the Keyboard option
Click the On Screen Keyboard option
FAQ
Answered below are some popular questions.
Why is My Dell Laptop Keyboard Locked?
There are many possible reasons why you may be dealing with a locked keyboard.
Disabling the FN lock key can cause Dell keyboards to get locked. The button is on top of the numeric keypad, and you may have pressed it by accident.
An outdated keyboard driver can cause the issue to pop up. To update keyboard driver, you'll have to uninstall it. It would immediately be reinstalled with the updated driver software.
Minor bugs and glitches can cause Dell keyboards to get locked. Restart your Dell laptop to clear them. You will have to click on the Windows icon, tap the Power button, then select Restart from the drop down menu that appears.
You could be dealing with a damaged keyboard as well. You may have spilled something on it. If the cause is not physical damage, it could be a factory defect.
Final Thoughts
If your Dell laptop keyboard locked, the FN key might be locked. You'll have to either press the Fn key and the ESC key, or the FN key and Numlock key at the same time.
All devices connected to your Dell have a driver to identify the device connected. If the keyboard driver acts up, this could be another cause of the problem.
You will need to go to your device manager settings to update driver. Just note that the process to update a Dell laptop keyboard driver can take some work. You'll have to uninstall and then reinstall it.
Of course, you may be using a broken USB keyboard. Try it out on another computer, and see whether you're having any issues.
Hopefully you found all the points mentioned useful, and are able to get your Dell laptop keyboard working again.
You should be able to use the above fixes on any Dell laptop, regardless of the model.