If your Robinhood account has been restricted from buying stocks or crypto, you should immediately update all your account and bank details and get in touch with customer support.
The same thing happened with one of my friends who is a long-time Robinhood user. It locked him out of a very lucrative opportunity when he found out his brokerage account got restricted from purchasing stocks and crypto.
Luckily, the Robinhood service reps told him it was a bank-related issue, and changing the payment method fixed it. But it might not be the same in your case.
Today, I'm going to share the most workable solutions to get your Robinhood account back up so that you can begin stock and crypto trading in no time.
What To Do When Your Robinhood Account Gets Restricted?
If you have a Robinhood account restriction, the best ways to fix this problem are given below. We'll also discuss the most common reasons why this happens.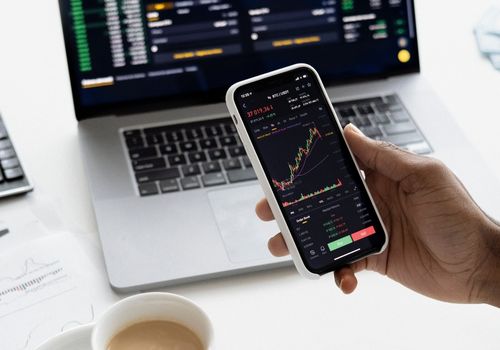 1. Make Sure Your Robinhood Account Information is Updated
The first thing anyone should do after a brokerage account restriction is to check that all the profile information and account details are duly filled in and up to date.
Robinhood restricts accounts with outdated or incorrect information. Besides that, fraud inquiries or having duplicate accounts can also lead to Robinhood account restrictions.
You can update or change your profile information through the app inside Settings > Account Information. If you're using a desktop browser, you can find this option under Account > Settings.
2. Check Your Bank Account Status and Payment Methods
Robinhood can also restrict your account access if there are one or more transfer reversals or failed transfers.
This usually happens when there are insufficient funds in your bank account, or the credit card is declined.
To fix this issue, make sure there is enough balance in your bank account. Besides that, check that the correct card details are added in the app, or try using a different card for the cash deposits.
3. Contact Robinhood Customer Support
If you can't find an easy way to fix your restricted account, you should waste no time and contact Robinhood customer support.
They may ask you to provide your personal information and some legal documentation such as ID proof, Social Security number, bank documents, and other details.
Do as advised and the customer support reps will do their best to remove the restrictions in your Robinhood app.
Why is My Robinhood Account Restricted From Purchasing Stocks?
A Robinhood account restriction can happen due to any of these reasons. The most common ones are explained in detail below:
Outdated Profile or Bank Account Information
As mentioned above, Robinhood app restricts your day trading account if there is outdated information in your profile.
The same can also happen in case of a failed bank transfer, invalid payment methods, or deposit reversals. The steps to fix both of these issues are already mentioned above.
Suspicious Activity Detection
If the broker detects any kind of fraudulent activity, Robinhood reserves the right to restrict that person's account. This is an important step needed for risk management.
This includes things like violations of rules and regulations, exceeding day trading limits, stolen cards, or any other suspicious activity.
Negative Balance in the User's Robinhood Account
The broker requires you to have sufficient balance in your account to buy and sell stocks. Robinhood restricts your trading account if you have negative funds and takes back any advanced funds offered since you can't pay the broker.
Open your Robinhood app and go to Settings > Statement > Documents and open the latest monthly statement. If you see a negative balance in your account status, that might be the reason your account is restricted from purchasing or trading stocks.
You Are a Control Person in a Company
A control person is anyone who holds a senior position (like director or senior officer) and owns a large percentage of voting stocks in an entity or corporation.
Note that such a person is only restricted from purchasing that company's particular stock. They can still trade other stocks unless they have other account restrictions.
If you selected this option during registration but are no longer the control person in that company, you can contact Robinhood support and request a lift in restriction.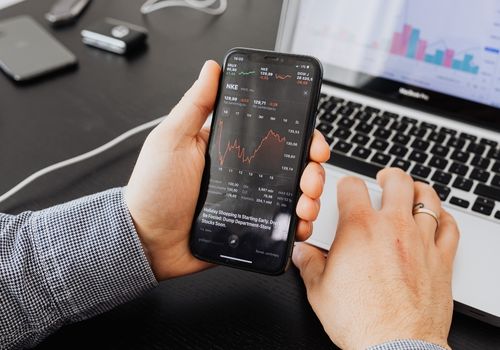 How Long Does Robinhood Restrict Your Account?
Robinhood account restrictions can be lifted by contacting their customer support. How long it'll take depends on the reason for the restriction and the information required to lift the ban.
In some cases, resolutions can happen within a week. Sometimes, it can even take up to 90 days. During this time, you won't be able to trade stocks or transfer money to and from your bank account.
Note that if you keep on violating their terms, your Robinhood account can even be terminated.
Final Thoughts
These were all the solutions to fix the issue of "Robinhood account restricted from purchasing stocks." Make sure to follow the instructions carefully to prevent this from happening again.
Robinhood is a free and extremely versatile platform that offers day trading, options, and crypto trading services. You must abide by the rules and terms of service to enjoy the benefits of this free trading platform.
That brings this guide to a close. I hope you were able to get the Robinhood account restriction lifted using the methods discussed.