Please note that prices on this website are subject to variations, therefore some prices could be over the price limit mentioned in the post.
You've developed an interest in PC gaming, but you're strapped for cash and only have limited savings to make your dream come true.
If you are looking for something below $400, stop searching for prebuilt machines because you aren't going to find any. Even if you do it will probably be a used PC.
Everyone wants something new if they can afford it right? So, what's the solution here?
Simple, build your own. So that's why we've compiled the best budget gaming PC build for $400.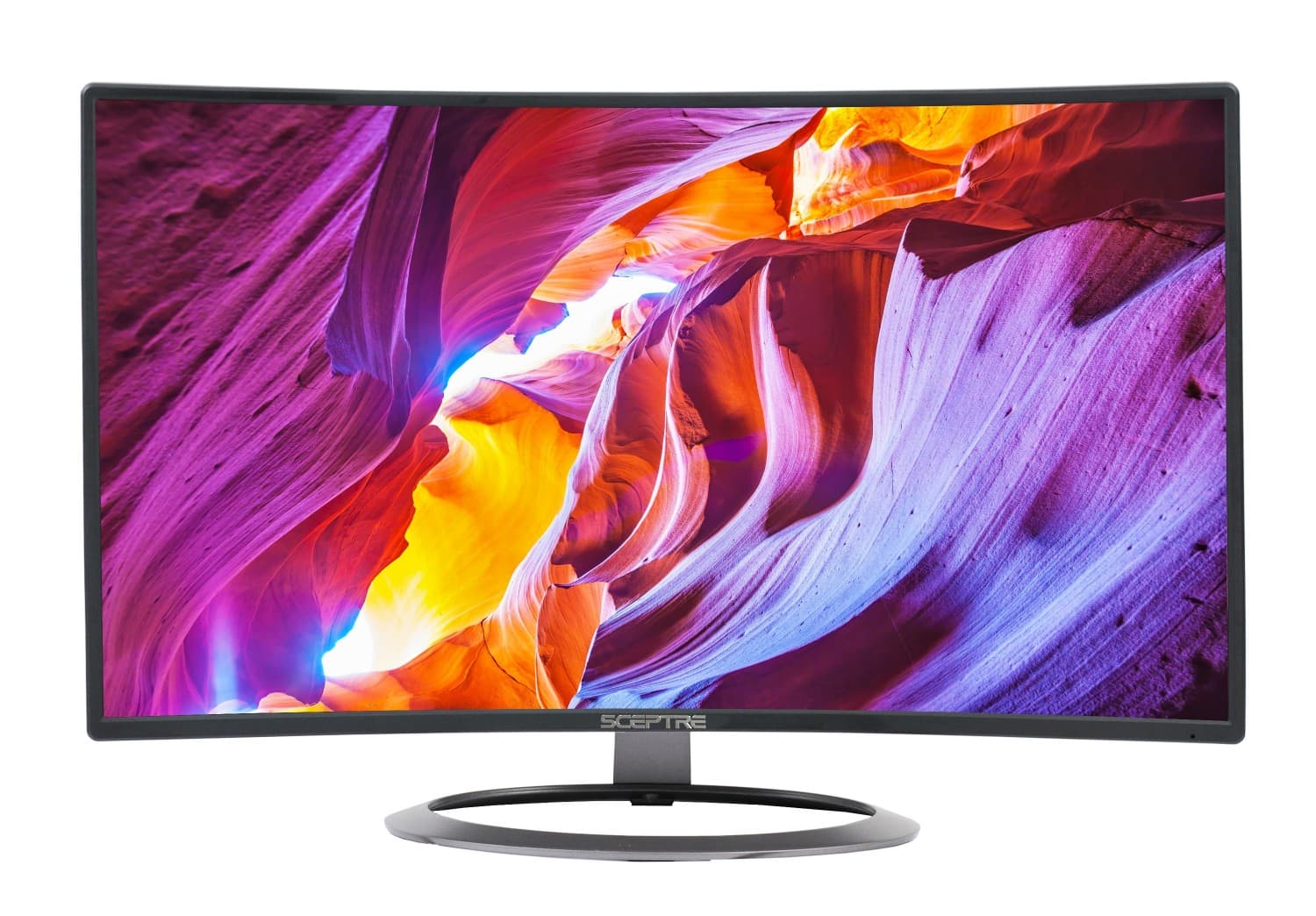 System Overview
Have you wondered why there aren't any prebuilt gaming PCs under $400?
Its because game titles nowadays are graphics-heavy and require decent processing power. If we were to build a normal PC to accomplish daily tasks, we can lower the budget even further but since this is a dedicated gaming PC, we have more components to think about.
A disc drive or wireless card may not be included because technically none of the two components contribute to maximizing gaming performance. We have to carefully plan the budget and spending on such unnecessary things didn't seem like the smart option to us.  
With this build, we are trying to hit a baseline performance. For this, we have considered an AMD Ryzen 5 3400G APU. If you are new to building PCs and you've not read about how to build a gaming PC, you're probably a bit lost now.
Usually, for a more expensive build, let's say in a 600 dollar gaming PC we have a CPU and a GPU but since we are strapped for cash you can go for a combined APU.
In basic terms, if you haven't already guessed, an APU is a CPU and GPU bundled into one component.
Right now, I'm sure you're thinking, "Hold up, so you're telling me that I'm going to be gaming on a PC with an integrated graphics card?"
They used to be but over time integrated graphics have transformed immensely. The 3400G features Vega 11 graphics and can be compared to lie in between the dedicated NVIDIA GTX 1030 and GTX1050Ti. The best thing about APUs is that they are cheaper than getting a CPU and GPU separately and down the line, you can save up and get a more powerful dedicated GPU and still use the multi-core processor in your APU.
In terms of performance, this PC will be able to run games at around 720 – 1080p. Simple games like DOTA 2 can easily be run over 100fps while more graphics demanding titles can be comfortably run around 30fps. Lowering your graphics settings can improve performance but at the cost of graphics.

Build Breakdown
Now that we've given you an overview, let's deep dive into the components that make up our 400 dollar budget gaming PC.
This is the most expensive part of our build and rightly so!
We didn't want to get an entry-level processor, so we cut costs on other components and decided on the Ryzen 5 3400G which is a mid-level chipset comparable to high-end processors of Intel's i7 series. While the Ryzen 5 series has a mix of quad-core and hexacore processors due to budget constraints we had to stick with a quad-core option. The CPU is built on AMD's Zen 2 architecture while the AMD 4th Generation processors built on the Zen 3 architecture.
What's interesting about the Ryzen 5 series is that even though it has quad-core chips like the Ryzen 3 are that these CPUs have a multi-threading feature. So, a quad-core Ryzen 5 can simulate an octa-core processor.
The CPU has a maximum clock rate of around 4.2Ghz. Compared to the previous Ryzen 3 this a positive difference of about 0. 3Ghz.The base speed is around 3.7Ghz and the 3400G has a TDP of 65W like most of the other CPUs in the Ryzen 5 series.
If you plan on pushing the CPU to its maximum you might want to consider a separate cooler to supplement the stock wraith spire cooler that comes with this.
Stock Cooler: Wraith Spire
AMD is known for its good stock coolers and the Wraith Spire is their mid-range option with the Ryzen 3 and low-end Ryzen 5 CPUs getting the entry-level Wraith Stealth cooler.
The cooler is identified as the younger brother of the beefier Wraith Prism which is AMD's high-end stock cooling option. If you want a comparison of how good the Wraith spire is even the much higher Ryzen 7 gets the same cooler but with an LED option.
The Spire weighs 0.8lbs (372g) and comes with a 92mm fan. It has a large heatsink but doesn't feature any heat pipes but the 24 aluminum fins are quite thick at 0.42mm.
The fan has a noise rating of 32dBA, so it isn't too loud or quiet. Installation is also quite easy with the pre-applied thermal paste.
Expect a temperature of about 70 to 80 degrees Celsius while gaming.
One thing that should be noted is that this stock cooler is not suitable for overclocking. Like I mentioned before, you might have to invest in an aftermarket cooler when you can save some cash.
Integrated GPU: Radeon RX Vega 11
As mentioned before, this isn't a separate GPU but an integration into the Ryzen 5 3400G. There are a couple of plus points and drawbacks that come with the Vega 11 and integrated graphics.
One disadvantage in an integrated GPU is the missing committed RAM. The video RAM is important to store graphical assets so without one the GPU has to depends on the onboard RAM. This tends to slow down the PC a bit when playing graphics-heavy titles when compared to playing the same game on a PC with a dedicated GPU.
But our main goal was to cut down costs and help you build a useable gaming PC. So, the main advantage of an integrated GPU is affordability.
A GPU will cost almost an equal amount as a CPU so instead of spending lets say $100 twice why not get an APU for $150?
The Vega 11 has 11 cores and clocks around 1400MHz, so this is more enough to run low graphics games over 100fps at maximum settings and heavy titles at 30fps on low to medium graphic settings.
Related Posts:
Now the B450 chipset motherboards are amongst the most affordable range of motherboards that support 2nd and 3rd Gen AMD Ryzen CPUs.
You can get AMD A320 motherboards for much cheaper, but they don't support overclocking. This B450 motherboard supports overclocking making this one of the best value for money motherboards allowing you to unlock your PC's full potential.
The Micro ATX board has 2 x16 PCle expansion slots with one running at full x16 mode and another running at an x4 speed. It also has a single x1 PCle slot and can easily fit a PCle Wi-Fi card because the board does not have any onboard Wi-Fi capabilities. However, there is an onboard Realtek ethernet chip.
There are 4 x DDR4 DIMM sockets with a maximum expansion limit of 64GB which is more than enough for our budget gaming PC. In terms of graphics, the board has a DVI-D output port with a maximum resolution of 1920 x 1200 and an HDMI port with a maximum resolution of 2096 x 2160.
Moving on to storage to connect our SSD, we have a single M.2 connector and 4 SATA connectors.
For the back-panel connectors, we get 1 PS/2 port, 4 USB 3.1 Gen 1 ports, 4 USB 2.0 ports, and 3 Audio jacks.
As mentioned, when using an integrated GPU, you're going to need more RAM power. So, the RAM plays an important role in this build since part of its capacity is acting as a VRAM.
Usually, a VRAM uses higher memory and bandwidth technologies like DDR5 or DDR6. Our normal RAMs are still in the DDR4 era.
So how are we going to do use a DDR4 RAM to support an integrated GPU?
We need to focus on faster and dual-channel memory.
We need to pay more attention to the dual-channel because it doubles your bandwidth. This increase in performance also depends on the game being played, CPU, etc. Nevertheless, there will be some sort of increase in performance when dual-channel memory is used.  
When dual-channel memory is coupled with faster memory like the Corsair RAM we've picked that clocks around 3000Mhz make it even better.
A 32GB capacity would be ideal for this build since it holds an integrated GPU. But since we are strapped for cash we'll have to do with 2 x 8GB sticks.
SSD's are much faster than HDD drives and more expensive too. We've included on the best value for money SSDs in the market right now, the Crucial P1 500GB.
It utilizes fast NVME and QLC technologies. The 4-layer memory allows more storage to be crammed while keeping the costs down and that's why this SSD is pretty affordable. However, this cramming does affect the speed and so it's not as fast as a TLC drive.
But for this price, it's much faster than a mechanical drive.
In terms of space, 500GB is more than enough for a budget Gaming PC. You can always have an external drive if you want more space or easily add another drive to this build later on.
A 2TB HDD might be tempting with its capacity and price but when you want to upgrade it's going to be quite difficult to clone the HDD onto a tinier SSD and then install the OS and reconfigure the entire system.
The Crucial P1 is also easier to install. It fits right into the motherboard without any cables.
The Micro-ATX case (Mini Tower) from DEEPCOOL is one of the best and cheapest cases in the market right now. Usually, the design and aesthetics of cheaper cases are a reflection of their price, but this is not true of the MATREXX 30.
The case an open layout with a tempered glass giving your build a cooler look. Put in some LED strips and voila 10/10 for aesthetics.
Cable management will, however, be quite an issue because the device doesn't have a PSU shroud.
The case supports either Micro ATX or Mini ATX motherboard so our Gigabyte B450m will fit perfectly. The maximum graphics card length is 250mm with a max height of 151mm for CPU coolers. It features a 3.5" drive cage for up to a maximum of 3 x 3.5-inch HDDs, 2 x 2.5" drives, and 1 x 5.25 ODD slot.
The case ships with a 120mm rear exhaust fan already installed and the capacity to install another 120mm fan in the front and also another 120mm radiator at the back.
Like CPUs and GPUs power supplies are also quite hard to shop under a budget.
However, many will neglect this component with the perception that it doesn't give a performance boost for gaming. However, getting cheaper or unknow PSU can come back to bite you and corrupt all your components.
Thermaltake is a reliable brand when it comes to all things heat management.
The Smart series has a range of devices from 430 to 700W and we've chosen the 500W because it's more than enough for our build.
It's a non-modular device with all the cable pre-installed and it has the basic 80 PLUS certification. The 120mm fan is also quite silent.

Suggested Peripherals
Now let's look at some peripherals that will give you the best gaming experience. Note that these devices are also some of the best budget options in the market right now.
For this price range, this Sceptre curved monitor looks immaculate with its extremely slim bezels and silver casing. It doesn't have any pivot or height adjustments, just the ability to tilt.
The curved monitor has a resolution of 1920 x 1080 and the aspect ratio is set at 16:9. It can easily display 1080p content. The curved panel also has a max brightness of 250cd/2, a 1800R curve ratio, a 75Hz refresh rate, and a 3M:1 contrast ratio. It is quite a steal for this price.
This isn't the best gaming monitor out there but for our build, it's the perfect budget match.
The mouse that we recommend is the wired Logitech G300s.
It has a comfortable ergonomic claw grip design with 9 programmable buttons and an optical LED sensor. It however does have a small CPI when compared to other gaming mic but the high polling rate makes up for this.
The mouse is also quite responsive.
All of the above and the two LED lights on either side can be adjusted through the Logitech Gaming software.
Again this isn't the best mouse out there but it's a very good value for money for its price.
There is nothing like gaming on a mechanical keyboard, but we all know how expensive it can be.
However, the Aukey KM-G6 is one of the best cheap gaming keyboards you can find in the market right now. It utilizes the Outemu Blue key switches which give a very nice clicky feeling.
The keys are also quite loud.
Since it's a budget keyboard you won't find any macro keys or programmable buttons. You are also limited by a single color per row in terms of lighting and you can pick from a total of 9 modes and 2 custom modes as well.

FAQ
Why Build A PC for $400 When I Can Get A Console for Much Less?
A console will run modern titles much better than this PC and that's mainly because games are mainly adjusted for console gaming
But the advantage of getting a PC is upgradability and also multitasking.
Now if you were to get a console, you'll only be able to use it for entertainment and you'd have to invest on another device to carry out your work. With a PC like the one we've built, you'll be able to summon the multi-core processor to the game and also convert it into a powerful workstation when needed.
In terms of upgradability if you were to get the current generation console you have to wait till the next generation is out to upgrade but with a PC you can easily upgrade whenever you want to.
Better graphics? Invest in a new GPU. Is your PC getting slow? Improve RAM capacity or get a new CPU.
The AMD 3400G and the motherboard is built on the AMD AM4 architecture so upgrading is just a matter of buying and replacing.
This is it for our guide on how to build a gaming PC for under $400. Hope you were able to learn some new terms and also a bit more about some components.
Good luck with your build.