Please note that prices on this website are subject to variations, therefore some prices could be over the price limit mentioned in the post.
Gaming can be an expensive affair with high-end single components costing thousands of dollars. If you are just starting, chances are you don't need high-end products.
In this article, we review the best gaming PC under $600 and show you how to build your own 600 dollar gaming PC.
Pre-Built Gaming PC under $600
The CPU and GPU are the most important components of a gaming PC so we have provided an in-depth review of each.
| | |
| --- | --- |
| CPU | Intel Core i5-2400 3.1GHz |
| GPU | GTX 650 1GB Video Card With DVI, HDMI, and VGA outputs |
| Motherboard | B75 LGA 1155 Motherboard |
| | 4 RGB 120mm Fans |
| Ports | 3x USB3.0 and 4x USB2.0 |
| HDD | 1TB Hard Drive |
| RAM | RAM 8GB DDR3 |
| OS | Windows 10 Pro |
This particular PC is ready to game straight out of the box and can easily run Fortnite at 100fps, PUBG on 30fps, and GTA V on 30fps
This isn't the best PC out there, but it is one of the very few best gaming PCs under 500 dollars.
Intel Core 15-2400 – Processor
The core I5-2400 clocks in at 3.1GHz even when just a single core is being used and can be boosted up to 3.4GHz. However, this is a pretty rare phenomenon as WINDOWS does everything in its power to have multiple cores working at any given time.
This means that even single-core operations are always switched from one to another to keep them all running and active. When all cores are in use, the i5-2400 runs steadily at a speed from anywhere between 3.2GHz – 3.3GHz.

Some would think with speeds of this rate and this kind of power you are bound to have an increase in power consumption, but with the i5-2400, I measured a decrease in power consumption, making it even more eco-friendly. When the system was idle it only used up to 75W, and 142W when the system was fully loaded.
NVIDIA GeForce GTX 650 1GB
The GeForce GTX 650 1GB is available with a custom cooler but a stock PCB. They have also released 2GB versions as well, but they do not make a significant difference as the power card is quite low, therefore, if you stick to the 1GB version you will be good for now.
Just like its predecessors of the 6-series lineup, the GTX 650 uses the same 28nm Kepler design, however, it does feature a brand new GPU, the GK107. This graphics card is substantially lower than its sibling, the GK106, as it only has a single GPC (Graphics Processor Cluster), whereas the GK106 has three.

The GTX650 clocks at a core speed of 1058MHz, but what is lacking from this particular card is Nvidia's ability to boost it. This requires some manual labour, so without any, the clock speed remains at this frequency even when it is under full load.
The layout of the PCB is nothing to write home about as you have the GPU sitting comfortably in the middle while being surrounded by the 4 256MB chips. Cooling is carried using the dual-slot EVGA heatsink, which cools both the GPU and the memory. The cooler boasts an open design which proves that most of the hot exhaust will be let out into your case if it is not cooled by the single 80mm down-draft fan.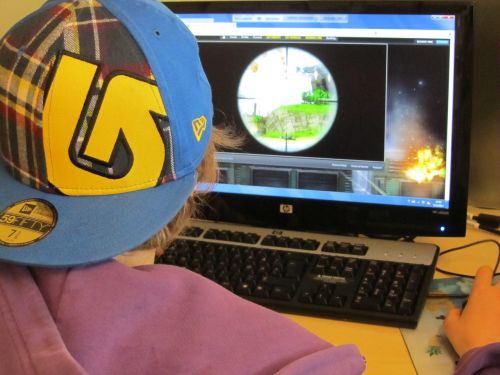 $600 Gaming PC Build
Now, we all know it's possible to buy a gaming PC for under $600, but can you build a good gaming PC for under $600?
Yes, you can.
One thing you need to understand is that for $600 the PC is going to be of a mid-range configuration, but you will still be able to run games at 60fps which will be stable at 1080p. You could also push it to run at 30fps at 1440p. If you frequently play games at 1440p, this mid-level PC might cause you some trouble. To play games at higher resolution, it might be worthwhile checking out a gaming PC under $1500.
Let's take a look at each component which you will be needing to make the build!
The AMD RYZEN 5 2600 is one of the best mid-range CPUs for gaming in my opinion. Plus, this 65W 6-core processor has a drastic price drop when AMD released their Ryzen 3000 series.
Even better for us budget gamers, right?
The processor comes with 6 cores/12 thread and clocks around 3.5GHz for the base speed and can be boosted up to 3.9GHz. Built on the base 12nm FinFET Zen+ processor this CPU can easily run you through games at 1080p.
The processor bundle comes with a Wraith Stealth cooler and thermal management is top-notch. The coolers also are very silent.
The GEFORCE GTX 1650 SUPER was the 2nd product from NVIDIA's GTX 16xx Turing line up. The GPU features the 'TU116' silicon and is completely different from the non-super GTX 1650.
The device is so much more advanced than the GTX 1650 with a 50% increase in memory bandwidth set at 192/GBs and a 43% increase in the number of CUDA cores at 1280.
The MSI Super Gaming X version has the same base clock at 1530MHz but when boosted the MSI version clocks 30MHz more than the original 1650 Super from NVIDIA.
The processor has a 4GB GDDR6 VRAM that clocks around 12Gbps. The GPU can easily run games at 1080p and is a suitable match for our CPU without any bottlenecks.
This is easily one of the best entry to mid-level GPUs out there but the 4GB VRAM might be a limiting factor when more demanding games are released in the future. If you can afford the few extra bucks, consider the GTX 1660 Super which might do you good in the long run.
It's time to bid au revoir to DDR4 type memory. The DDR5 has been in talks for a while and was finally released in 2020.
But since we are on a tight budget let's stick with a DDR4 16GB model for our gaming PC.
The VENGEANCE LPX lineup from CORSAIR is a perfect compromise between performance and price. The RAM consists of an 8-layer PCB and heat spreaders that are highly efficient. Cooling is not a problem for this device even when it is overclocked.
The 2400Mhz RAM perfectly fits small form factor or any type of system without a problem.
Being a build on a budget, this is not a high-end product. However, it is still able to do everything you need and a bit more.
The motherboard has a Micro ATX form factor, so it perfectly fits in our selected casing as well. It uses the AMD B450 chipset so it's a perfect match for a RYZEN build. It wasn't built for gaming, but it won't hinder your gaming experience either.
You can go up to a maximum of 32gb ddr4 ram with speeds of up to 3200mhz.
Apart from the usual requirements, the ASROCK B450M PRO-VDH MAX comes with additional PCI-E steel armour, to protect your VGA card and a turbo M.2 to maximise your SSD's performance. Once again allowing you to get the most out of your build for a cheaper price.
We will be using this 480GB SSD in our custom build.
This may seem like a little storage for many of you, but do keep in mind that you could always get an external 1TB HDD for a similar price if you need additional storage.
Finally, we talk about the power supply needed for this particular build. With many budget builds, most people tend to overspend on the other components and do not consider the power supply.
If you don't think about the power supply, it will affect your entire build. You would probably end up paying more to repair it than you did to pay for build.
This product is 80+ certified at 600W and comes with a single fan which is extremely quiet yet efficient. If you tend to use these products for your build, the wattage is more than enough to handle all these components. It will still handle them at their maximum output after being overclocked
This is probably as low as you can go for a solid Micro ATX Casing. ROSEWILL is known for its good casings and the FBM-X2 is from a budget lineup.
It is compatible with both microATX and miniATX motherboards so our motherboard is a perfect fit. The device might look plain and boring but it gets the job done.
You probably do want a fancy RGB casing with a see-through glass but at this budget range, I prioritized the CPU and GPU which are the two most important components when it comes to gaming. The FMB-X2 has a fan already installed with the capacity to fit 4 more fans.
It has 1x 3.5" and 3×2.5" drive bays in addition to the 4 expansion slots. The 1xUSB-3.0, 2xUSB-2.0, headphone/microphone ports, and the power button are all located on the top instead of the front panel.
All in all, building your own gaming PC does bring about a certain level of joy and excitement that buying a pre-built PC won't match.
Yes, you can buy a gaming PC and there is nothing wrong with it. We have reviewed one of the best on a daring budget. But if you are like us and love taking the extra few steps and investing your time in a build, we highly recommend it.
You will gain so much more power and performance from your build as you chose every component optimized to perfection.