Depending on the content you play, there are a couple of different streaming room ideas that you can try. If you're known to play a specific game, you can make it your room's theme, paint your walls its theme color, and add posters and figurines of it. Also, if you play more slow-paced games, like Animal Crossing, or Stardew Valley, then something more botanist-themed can work well for you.
My Twitch channel has been growing recently, and I am a firm believer that how good your streaming room looks affects how big your channel can get. I particularly noticed that my follower count went up after I put some effort into my stream setup. With a bit of digging on Pinterest, a trip to the store, and help from my friends, I made it botanist themed.
So, if you're looking for the best streaming rooms, I've touched on all the best suggestions that I think you should know, and more.
Let's get to it.
What are the Best Streaming Room Setup Ideas?
There are a few gaming room ideas that you can try, and I've run through each of them below.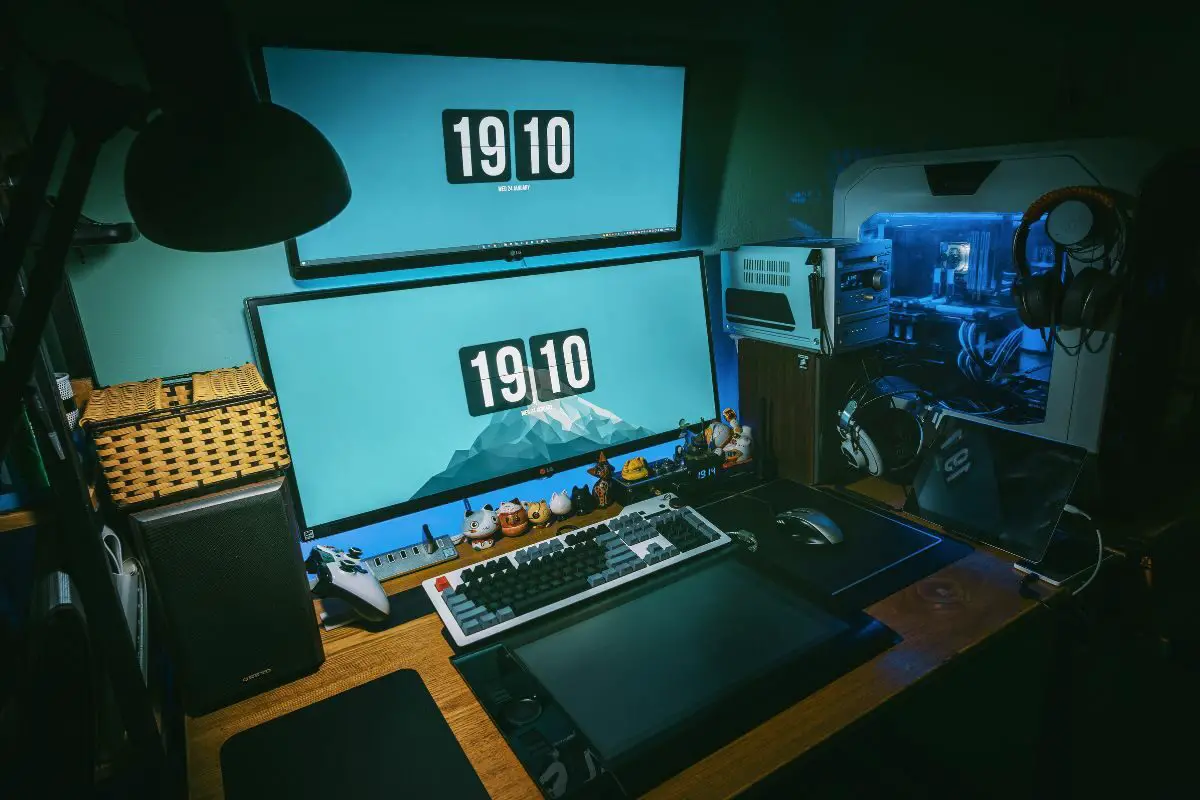 1. Game Themed
If you're a streamer who's known for playing a specific game, I'd recommend decorating your room after it. You can start by painting your walls to match the title's theme. Also, add soft lighting in a color that matches its aesthetic (fairy lights or simple LED lights work great).
You probably already have the game's merch and figurines in your possession, so install some shelves for them.
Don't be afraid to commission some art, or order posters for your streaming room either. You can ask for your channel logo to be incorporated into the game's themes.
In my opinion, I think making the room Legend of Zelda themed is a really good idea. Even if you don't like the game, you'll end up with a space that looks very aesthetically pleasing.
2. Couple-Themed
If you and your partner both stream, then it might be a good idea to turn your streaming room into a dual setup. You really don't have to do much for this, as you just have to make sure that your room is big enough for both you and your partner's computers. From here on, how you decorate the space is completely up to you - you can follow any of the suggestions in this article, like keeping the space game themed, but remember to add some pictures of you and your partner in there too.
3. One With Nature
One of my favorite streaming room ideas is a botanist themed one. You'd have a zen space, which would be great if you're someone who streams games like Animal Crossing, or Stardew Valley.
Make sure there is a lot of natural light coming into your room. And of course, fill it with a bunch of indoor plants. I think that vines, and plants that hang from the ceiling would look the best. But the specific layout and plants that you choose are up to you. If you want to make your gaming room extra special, you can also add it to a terrarium or two.
Lastly, sprinkle knick-knacks around the streaming room that reminds you of nature. If I were you, I'd go with miniature figurines of grass-type Pokemon, like a Leafeon or Chikorita.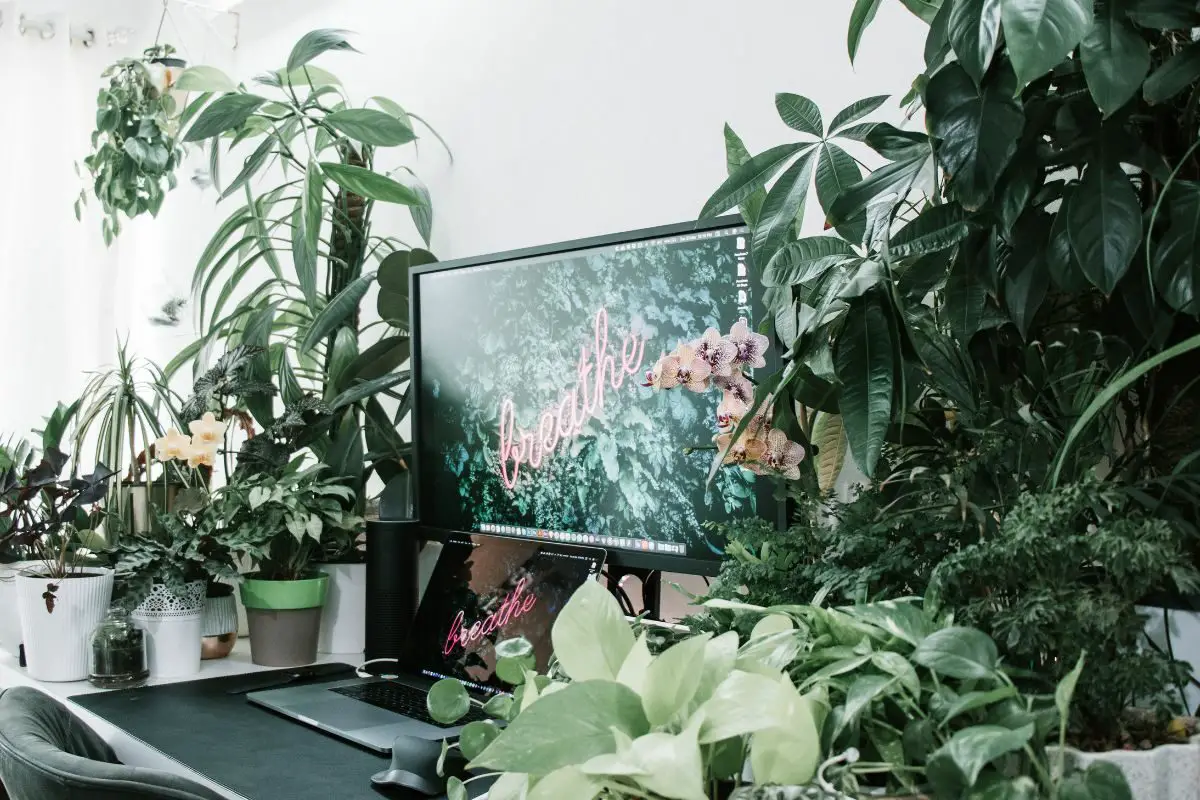 4. Pet Themed
You can base your streaming room setup around your pet. I think this would especially be a good idea if your pet is popular with your fan base.
You really don't have to do much to your streaming setup, as you can simply add your pet's bed somewhere in the room, and add a picture or two of him on your walls. Just make sure that you place his bed somewhere that your camera can see.
Instead of a couple of pictures of him, one large custom piece might look even better.
5. TV Show
Do you have a TV show or movie that you really like? It might be a good idea to base your gaming room set up after it. Depending on the particular TV show, this either might be easy or hard. If it's popular, then you might find a lot of furniture, art, and home decor based on it.
6. Country
One of my favorite suggestions is to decorate your room after a country that you might have visited, or one that your audience is made of. You don't have to go too crazy with this, as I think a more subtle approach works really well. So, if it's trip to India that you want to base the gaming room setup on, you can paint the walls warmer colors, like a nice mustard, and have pieces of art that remind you of your trip.
7. Cozy Setup
I think that a cozy set-up is another good choice. There are a few different avenues that you can take with this, as the word "cozy" can be subjective, like the botanist themed room that I mentioned above might be the ideal cozy setup for you.
But to keep things simple, you can stick to your already existing room, and add soft lighting (fairy lights work well), along with a spot to relax, with a lot of comfy blankets and pillows. I also think that knickknacks, like Studio Ghibli characters and candles in the background, would be a nice touch.
Of course, play some soft lo-fi music to set the tone. Just make sure that it's not too loud, as this can make your streams hard to hear.
8. Pink-Crazy
The pink-crazy aesthetic is a streaming room idea that I've seen floating all over the internet. Basically, you would make your gaming room as pink as possible. If you're a guy, I can understand that this might not be the most appealing to you, but it still will look very cool.
Now, you can either go monochromatic with the pink and make the entire space the same shade, from your gaming chair to your floating shelves, or add different shades of it. I think the former would look the most appealing.
Also, I think neon lights would look really good in an all-pink room. Look around for any local businesses that can do a sign for you - it can be your account name or something that is close to your heart, like a mascot from one of your favorite games.
If you're not a fan of pink, you can of course go with any other color instead. Just follow everything that I mentioned above but swap the pink in your room for something else. Personally, I think that purple looks really good too.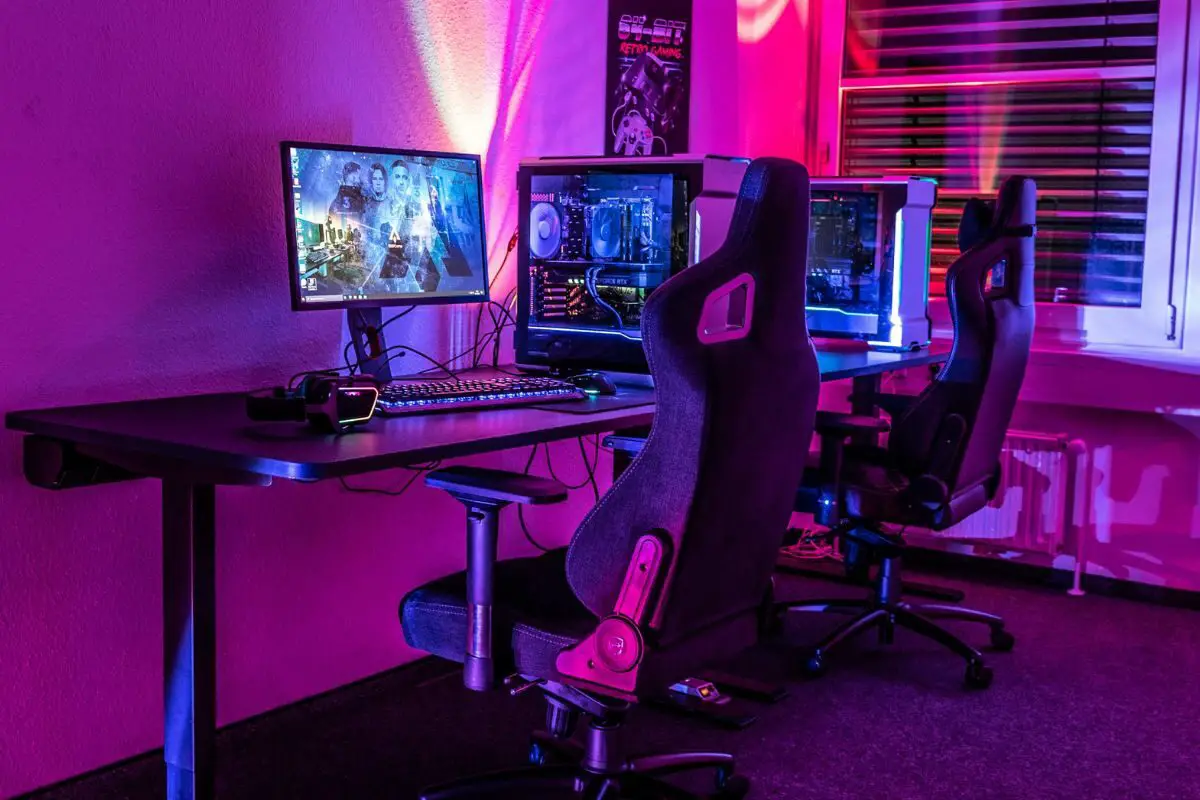 9. Black and White
You don't have to pull many stops if you go with a black-and-white room, especially if your walls already are white. All you have to do is add some black furniture. As I said earlier, you can try and sand and paint your furniture yourself. But if you have the cash, you can always get brand-new pieces.
When it comes to black-and-white setups, I think that pops of color through your gaming PC (RGB lighting), or computer wallpaper would look especially nice.
10. Futuristic
Of course, this list would not be complete if I didn't recommend having a futuristic streaming room. Make your walls black for an added effect, and add some bright nano leaf lights in there. Here's the thing - they look really good but are expensive. I'm talking about over 200 bucks for a single panel. However, they will make the room look like a high-tech spaceship, which might be what you want.
Nanocliche lights come in all kinds of different sizes and colors. Go with as neon and bright of lights as you can.
Being a gamer, you probably already have a beefed-up PC with RBG lighting. It will add to the futuristic feel, especially behind the Nanoleaf lights.
11. Sound Proof Streamer Setup
Although not as common, I've seen users go with soundproofing as a specific gaming room theme. All you have to do is cover your walls with acoustic panels. Yes, this not only cancels out unwanted noise, which can be super helpful when streaming, but the panels on the walls would look really aesthetically pleasing too.
You can get these soundproof boards in a couple of different colors, so go crazy with the space and create vibrant backdrops.
12. No Wall Left Untouched
Another gaming room idea that you might like is leaving no wall untouched. It's very "90s inspired" - you basically cover every inch of your walls with posters, pictures, and shelves. Of course, go crazy with your streaming desk too. Make sure that you cover it with all kinds of knick-knacks and goodies.
I guess you could say that this approach is maximalist and the complete opposite of the minimalist look that I suggested above. But it has a special place in my heart, as it makes me feel like I am a 90s protagonist.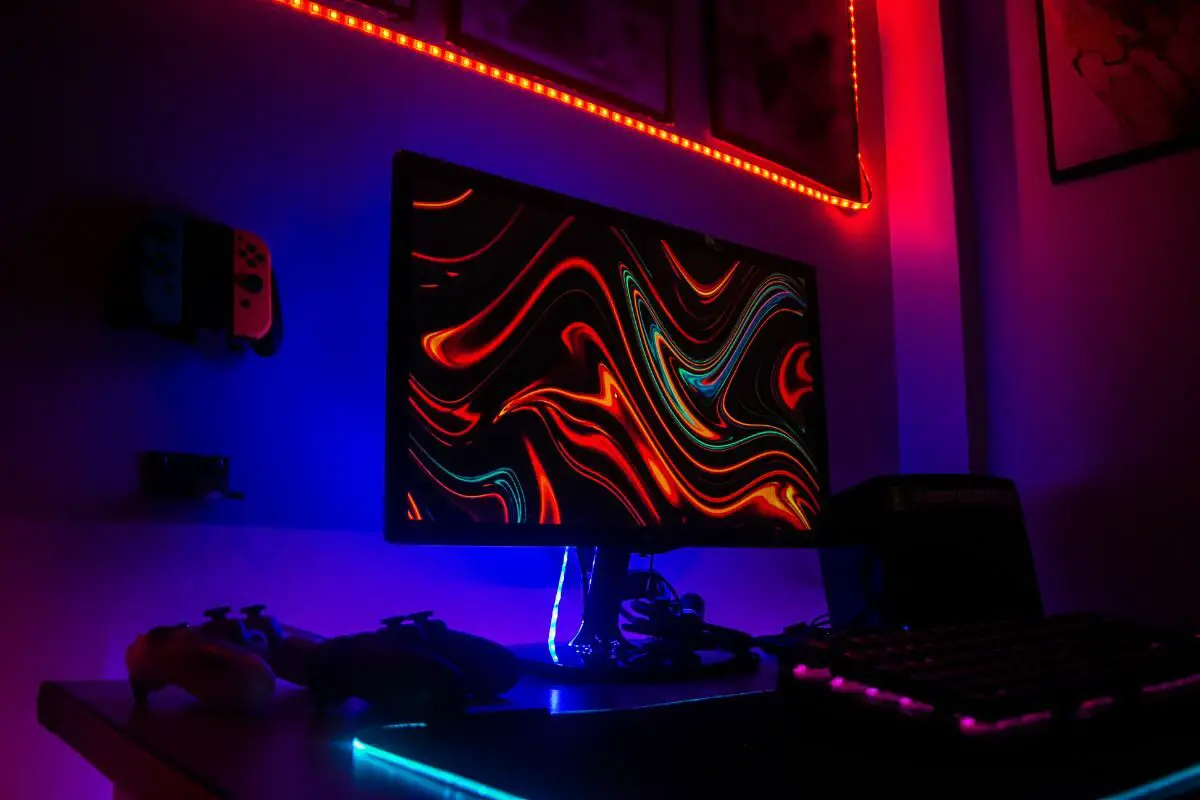 FAQ
Answered below are some popular questions.
1. How Much is an Average Streaming Setup?
If you're planning on building a stream setup, you definitely need a workhorse computer with some serious CPU and GPU power. This will put a big dent in your budget, especially if you are going to have a dual monitor setup. I've done another article on how much a powerful gaming pc can cost, but around $1000 is a good price for the whole rig (excluding all the other accessories that you would need).
Apart from your computer, you'll need some peripherals, like a webcam and microphone. Right now, the Logitech streaming camera costs around $60, while a state-of-the-art on-desk microphone costs around $120, with good headphones coming in at around $130.
Of course, you'll need a green screen too. Right now, a premium green screen on Amazon costs around $20 USD.
Once you have all of the above worked out, you need to consider how much you'd have to spend on decorating your streaming room. Unless you want to leave it bare (which your viewers probably wouldn't like), you might be thinking about going with some kind of design with it.
Something simple like a black and white room wouldn't cost much, as all you'll need is a bucket of paint and brushes. However, going with a more intricate design like a futuristic gaming room will be costly.
Final Thoughts
Of all the different gaming room ideas, my personal favorite has to be the video game-themed room. You can go with any game title you want, be it your favorite or one that's known for its aesthetic appeal. Then, repaint the space to match the title's theme, and add decor from it as well. But if not for it, a botanist-themed game room is also pretty cool. But you can't really do it in a small space, as it would start to feel cramped.
Depending on the streaming room you go for, you'd of course need a bit of cash. Some of them require more changes that you'd have to make.
Hopefully, you found all of the points that were run through useful and are happy with your custom streaming setup now.