If you can't enter BIOS settings, you may have the Fast Startup feature running in the background. Go to the Control Panel, then head to the 'Change What the Power Key Does' menu to turn it off.
Although Fast Startup can be a useful way to save time, it doesn't allow users to boot order BIOS.
At the same time, the problem can also be due to your CMOS memory being corrupted. A friend asked me about this once. He couldn't boot to BIOS because his CMOS was corrupted. I told him that he could only fix this by resetting his CMOS.
In this article, I have not only discussed how I fixed this but all the other solutions that you can try.
Let's get to it.
What Do You Do If Your PC Won't Boot to BIOS?
There are many ways to fix the system BIOS error problem, and they include: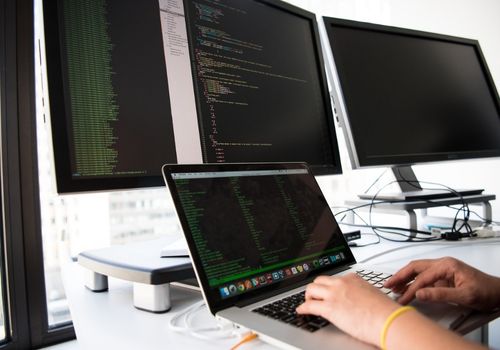 Solution 1: Disable Fast Startup Settings
Fast Startup is a Windows 10 and 11 feature that reduces the time it takes to load your operating system. I like using it; however, it's known to prevent BIOS from loading.
You'll have to disable it if you want to boot the order BIOS screen. It only takes a few easy steps to do this:
Press the Windows + S Key at the same time on your keyboard to open the Windows search bar
Type Control Panel into the search box
Hit the Enter key
Click on the View by button and choose the Category option
Select the Hardware and Sound button
Click on the Change What the Power off button does option (under the Power Off options)
Click on Change Settings That Are Currently Unavailable
Uncheck the Turn on Fast Startup box under the Shutdown settings bar
Tap Save Changes to disable the startup feature
Restart your computer system
Now see if you can access BIOS once your computer boots up.
Solution 2: Update Operating System
You might not be able to boot to BIOS because you're using an outdated operating system. Fixing this is easy. All you have to do is download the latest OS version. Just keep in mind that you need a stable internet connection first, or else the download will take forever.
Here's how you update Windows and fix the PC system BIOS:
Click on the Start menu, and select the Settings button
Click on the Update & Security option
Tap on the Windows update button
Choose the Check for Updates option
Wait for the latest version of Windows to download
To enable automatic updates:
Click on the Start button
Select Run, and then type wscui.cpl into the dialog box
Select Ok > Automatic Updates
Click on the Automatic option from the list - the others include Download Updates For Me, But Let Me Choose When To Install Them, and Notify Me But Don't Automatically Download or Install Them
Confirm the change
Solution 3: Update Drivers
Also, ensure that you regularly need to update your device drivers. They can cause some serious BIOS error messages unless they're running the latest firmware.
There are 2 different ways to update your drivers. You can either do it the manual way through the Device Manager or through a third-party tool, like the Avast Updater.
Here's method 1 to fix your BIOS drivers:
Search for Device Manager on your PC taskbar
Click the Device Manager option
Select the Category button
Right-click the specific device driver you want to update
Choose the Search Automatically For Updated Drivers option
Click on the Update Driver choice
Here's method 2 to help you access BIOS again:
Download the Avast tool
Run it afterward
Select Scan Drivers
Click the Download button near any driver with pending upgrades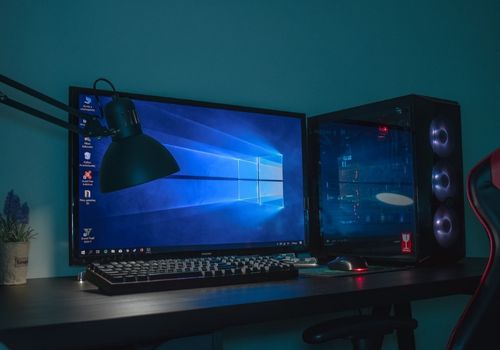 Solution 4: Remove External Peripherals
You might not be able to access BIOS because of the peripherals that you've connected. For whatever reason, there might be a hardware conflict causing them to act up.
To fix this:
Power off your computer
Disconnect all of your peripherals, which includes your USB drive/external storage, mouse, monitor, and printer
Connect these USB devices back into your computer one at a time - start with the monitor first for obvious reasons
Repeat steps 1-2 again until your computer fails to boot into BIOS. You'll be able to identify which peripheral is causing you problems
Replace the peripheral with a new one
Solution 5: Reset CMOS/BIOS Battery
Your CMOS/BIOS chip is important, as this is the memory that stores your BIOS software. No surprise, your BIOS won't load properly if something has gone wrong with it.
To fix this, you'll have to reset the chip. You can do this by removing your computer's BIOS battery.
Here's what you do:
Turn your computer off
Unplug the PC cable from the primary power source
Proceed to remove all the cords and external peripherals
Open your CPU-protective casing
Find the BIOS battery on your motherboard. You'll have to check your motherboard manual or motherboard manufacturer page to find it, as the location differs depending on your PC
Remove the BIOS battery
Wait for about half an hour
Reconnect the BIOS battery back to your motherboard
Replug all of your computer cables and peripherals
Replug your computer's power cable back into the primary power source
Press the Power off button to turn your PC back on, then try and get into the BIOS menu again
Also, if you're going to reset your BIOS, keep in mind that it's perfectly safe. You might have been a bit apprehensive about this fix when I first mentioned it, thinking you would lose your data. However, this is not the case. Your PC's BIOS settings would just revert back to their default state.
Solution 6: Check Your RAM Stick
Another reason your computer system may be refusing to boot BIOS could be that it cannot access your device's memory. You probably have faulty RAM sticks, or they might just not be seated properly.
Here's how Windows users can go ahead and fix a RAM stick:
Turn your computer off
Remove all the power supply cables connected to your CPU, then hold the Power button down for 15 seconds
Open up your PC's CPU casing
Look in your manual guide on where the RAM sticks are
Once you find it, pull on its edges to pop it out
Get an eraser and clean the card. Use a compressed air can clear any dust
Use a Q-tip to clean the gold plated section of the RAM module
Clean the slots using your compressed air can
Pop the RAM card back in - make sure that it's properly seated
Restart your PC now and then check whether you can enter and use the BIOS functions.
Solution 7: Clean Your CPU Fans
Your computer can act up and cause all kinds of problems if it overheats. This may be what you're facing, as your CPU fans could either be broken or covered with dust. If this is the case, they won't be able to rotate properly and cool your PC down.
Here's how you fix this:
Use your PC manual to find your CPU fan location
Use a screwdriver to undo the side screws of the fan
Gently detach it from its position
Get a compressed air can
Blow at the fan fins
Find your heat sink (via your manual guide), and blow compressed air at it
Get a microfiber cloth
Dampen it with some rubbing alcohol
Give the propellers a good clean
Screw your fan back into place
Solution 8: Flash BIOS Default Settings
Lastly, the issue could be due to your BIOS firmware not matching your BIOS chip. They might not be compatible if you happened to update the firmware recently. You should be able to fix this by flashing your BIOS firmware back to the older version.
The steps to follow differ depending on your PC model. So, read this guide to find out what to do.
What Do You Do if the Above Didn't Work?
You might be able to work around the issue and get BIOS to load by using your UEFI firmware settings.
Here's what you do:
Press the Windows and I button at the same time
Wait for the Windows System Settings menu to appear
Type settings into the Windows search panel
Hit the enter button to confirm
Select the System tab on the right side of the menu panel
Scroll down
Click on the Recovery tab from the left side System menu panel
Find the Advanced Startup button (should be under Recovery Options)
Click on the Restart Now button
Wait a few seconds until your system boots - it should open the Advanced Startup menu automatically now
Select Troubleshoot from the Advanced Startup menu
Click on Advanced Options
Select UEFI Firmware Settings
You should be able to enter the Basic Input Output System menu (BIOS screen).
FAQ
Answered below are some popular questions.
How Do I Reset My BIOS If My Computer Won't Boot?
All you have to do is remove your CMOS battery. Once you remove it, whether it's for around half an hour, reattach it. Your bootstrap loader should reset in the process, which should hopefully get your computer hardware to boot up again.
As mentioned, resetting your BIOS is perfectly safe. Don't worry about losing any important data - a BIOS reset is different from resetting Windows.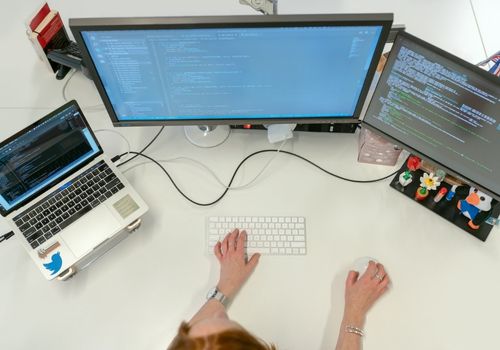 Final Thoughts
There are many reasons why you may not be able to boot order into BIOS. Usually, the issue could be due to having the Fast Startup option enabled. It overrides BIOS and causes an error message when you try to load it.
At the same time, the BIOS loads problem could be due to your computer system being outdated, your BIOS battery being corrupt, or having loose RAM sticks.
If you can't enter the BIOS boot process with any of my fixes, you can work around whatever is causing the problem, and use UEFI to force BIOS to start.
Hopefully, you found everything discussed useful and are able to fix any BIOS boot problems.