To play Minecraft with your friends in a LAN world, the first thing you need to do is make sure that you're all connected to the same network connection. Once this is set, one player opens the game and sets their computer as the LAN server. The other players will select "Multiplayer", "Join Server", and pick the LAN server that was just created.
I had a bunch of my good friends over at my house for a weekend when one of them suggested that we play Minecraft. Our internet service wasn't good, so instead of playing over the internet, I suggest that we make a LAN world. I've done this with family several times before, so in just a few minutes, I was able to get everyone to join a LAN Minecraft game.
If you've been trying to wrap your head around how to join a LAN world in Minecraft, then you've found the best guide for it. Let's jump right into it.
What Does Playing Minecraft on a Local Network Mean?
When you choose to play with your friends over a local area network (LAN), it means that you're using a shared network to play instead of the internet.
While you can still have fun over the internet, you'll find that using the same network provides you with the lowest level of ping. It also helps keep your multiplayer session private.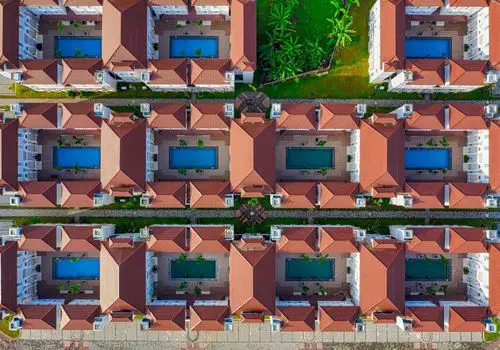 How to Join a Minecraft LAN Server?
If you and a couple of friends are together, you might not know exactly how to start LAN world in Minecraft.
The good thing is that this is really easy to do. Just keep in mind that the steps are different depending on your Minecraft version.
You will also have to be on the same Minecraft version. For example, all players must be on Java Edition for things to work.
Bedrock Edition
Bedrock Edition makes it easy to join someone's LAN world seeing as every single-player world is enabled by default for multiplayer.
Setting Up the LAN World
Launch Minecraft, press "Play", and look for the world that you want to play a LAN game in, and open its world settings by pressing the pencil icon beside it.
From the left side, select the "Multiplayer" tab. Make sure that both "Multiplayer Game" and "Visible to LAN Players" are enabled.
Note that you can't do this while the world is running.
Joining the LAN World
While other players are connected to the same network, they should go to the "Friends" tab.
From here, they will be able to see any LAN worlds in the server list. Just select one and you can get straight to playing!
Java Edition
Playing a Minecraft LAN session if you and your friends use Java Edition is more technical, but it's not too hard to do.
However, note that the Minecraft version number on the host computer has to be the same as the others. You'll find the number at the bottom of the game menu.
Creating the LAN Server
The first thing you need to do is choose the computer that will host the local game. Choose the best PC, which might be yours or a friend's computer, since hosting the server needs more performance.
Launch Minecraft and select "Single Player".
Open a world. You can choose to make a new single-player world, or simply choose one you already have.
Once in, press "Esc" to bring up the pause menu.
Press "Open to LAN" to set the game up for multiplayer.
Choose the game mode that you want the other players to play.
Now, select "Start LAN World" to start your Minecraft LAN server.
Joining the LAN Server
With you and your friends connected to the same network and in the same location, whether it's a gaming house or your home, you can get started with your multiplayer Minecraft.
The other players should select "Multiplayer", and see the LAN world and select it. That's it!
Note that there are other methods you can use, like the "Direct Connect" method. This is the most basic by far.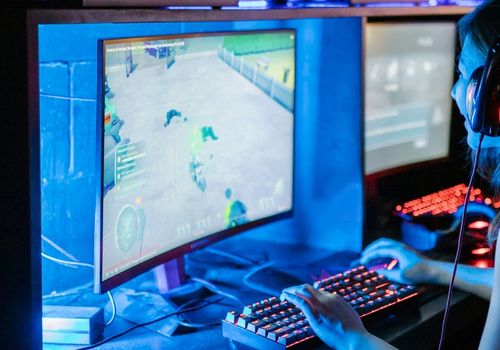 Why Can't I Join a LAN Minecraft World?
If you're having issues trying to connect and play with friends, there are a few common reasons for this. They are mostly easy to fix.
They include the following:
You might be facing software glitches in Minecraft. Quickly restarting Minecraft and opening it again can help.
Not everyone is on the same wireless network.
You're not all on the same version of Minecraft Java.
You're not logged into your Xbox account.
The source of the shared connection is not stable enough.
Your antivirus software or Windows Firewall settings are interfering with the game.
You're using trying to click "Join Server". Note that this method uses the host's IP address and is majorly for playing online and not on a LAN world.
Final Words
Enjoying a multiplayer session in Minecraft is as easy as jumping on a common network, having someone set up the world and computer that will serve as the LAN server, and having everyone else connect to it from the "Friends" or "Multiplayer" tab.
While you might run into issues trying to connect to a LAN world and getting things to work, there are several common issues that can cause this, and they are easy to fix.
Did this article show you how to join a LAN session in Minecraft, whether you're on Java or Bedrock? If so, take a look at our related articles, where you can learn so much more.