Comparing internal and external SSDs usually relies on knowing the form factor and the interface for the most accurate comparison, especially regarding speed. However, unless you really require the portable nature of an external SSD, internal SSDs are almost always the right choice. Speed and longevity are what most people choose SSDs for, and you get the best of both of those with an internal SSD.
Solid-state drives, or SSDs, offer a huge jump in performance when compared to the mechanical HDDs of old. However, if you only have enough money for one, it can be hard to choose between internal and external SSDs. I remember needing a solid-state storage drive, despite being on a tight budget. I could only afford one, but not both.
Situations like that make it clear why it is important to know whether internal SSDs or external SSDs are the right choice for you. This guide will show you the way in that regard, so let's get right into it.
Is It Better to Have an Internal SSD or an External SSD?
Solid-state storage devices are much cheaper than they used to be, but they are still relatively pricey. For many people, buying more than one SSD isn't a frugal choice.
If you're stuck, you might need to decide whether you want an internal SSD or an external SSD. To compare both of these types of storage devices accurately, let's talk about each one in detail.
External SSDs
External hard drives have been around for a long, but that was mostly with mechanical drives. With the benefits that SSDs bring to the table in terms of transfer speeds, it's no surprise that many people opt for external SSDs nowadays.
Let's talk about some of the things that might influence your decision to get one.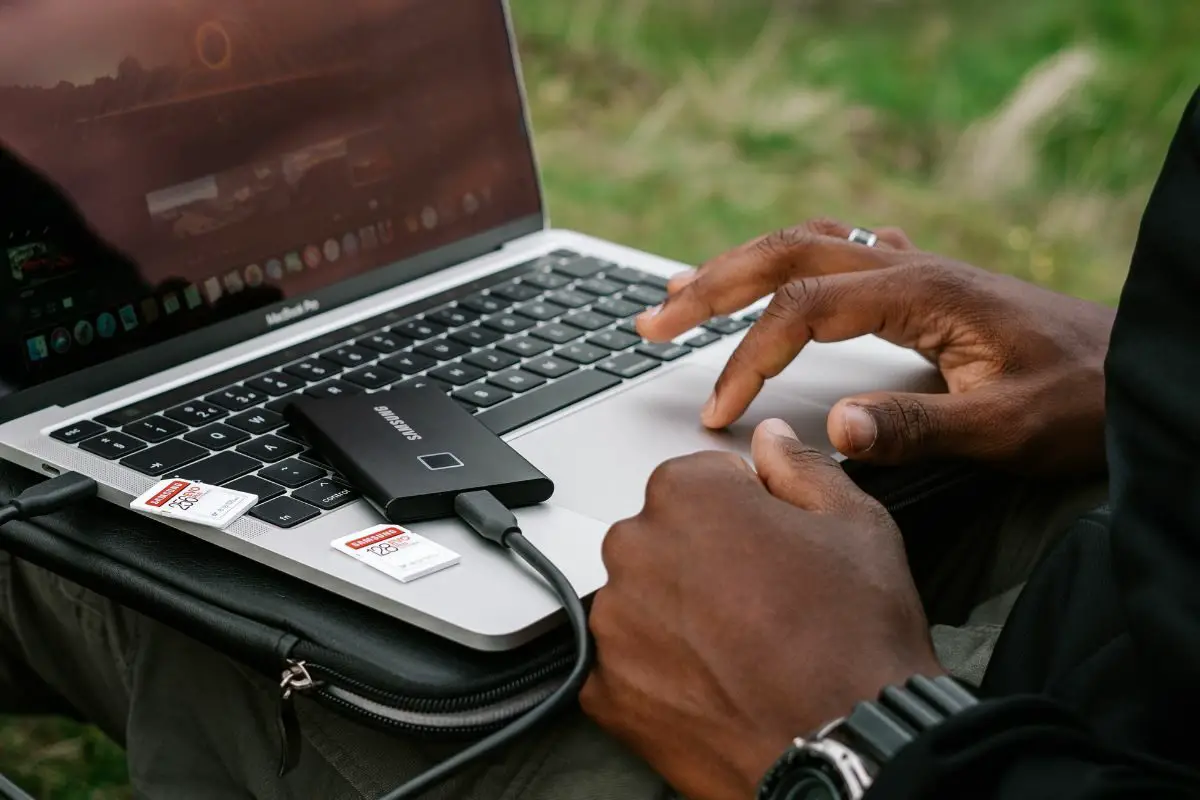 Form Factors
The form factor of an external SSD doesn't matter as much as when it comes to internal drives, especially as they connect using a USB connector.
Regardless, most external SSDs use 2.5-inch drives in an enclosure that protects them and provides a cable interface, though very few may opt for mSATA or M.2 drives instead.
Either way, an external drive is still always portable enough to be carried around in a bag or even a pocket.
Interfaces
The transfer speeds of your external SSD are determined by the interface that it uses to connect to your computer. There are three major ports that external SSDs can connect through, and that's either a Thunderbolt, USB-A, or USB-C port.
USB-A: USB-A is the USB port that we've all grown to love, and is one of the most common ports in the world. As popular as it is though, there's a limit to how much data it can transmit, limiting speed with a portable SSD. Using USB 3.2 Gen 2, you can get a maximum theoretical transfer rate of 1.25 GB/s.
USB-C: USB-C is taking over as the new option for a physical connection on new laptops and smartphones. This is because it is a smaller, reversible port that supports power delivery and much faster transfer rates. USB-C supports USB4 which allows theoretical speeds of 9.6 GB/s. However, most of the external SSDs that use USB-C stick to USB 3.2, allowing for transfer rates up to 2.5 GB/s.
Thunderbolt: Thunderbolt 3, 4, and 5 are interfaces that use an identical connector to USB-C. Thunderbolt 3 is the most widely adopted for external SSDs and allows transfer speeds up to 2 GB/s, while Thunderbolt 4 doubles that. Thunderbolt 5 solid-state drives are yet to find their way into the market.
This means that when buying an external SSD, you need to choose an interface that your computer supports, while also choosing one that aligns with the kind of read and write speeds that you want.
Pros
They're easy to use. All you need to do is plug them into the right kind of port and get going.
A portable SSD can be taken around with you and plugged into computers, smartphones, smart TVs, and even game consoles.
External SSDs get some protection when being transported around.
Cons
Portable SSDs have their read and write speeds limited by the interface they connect through. USB-A will usually prevent you from reaching the full potential of the drive.
They tend to be slightly more expensive than internal SSDs.
Internal SSDs
Internal SSDs are great choices if you want your operating systems running on your solid-state drive, but they can be a lot tougher to understand than external SSDs.
Regardless, I will try to break things down in an easy-to-understand way. Let's get into it.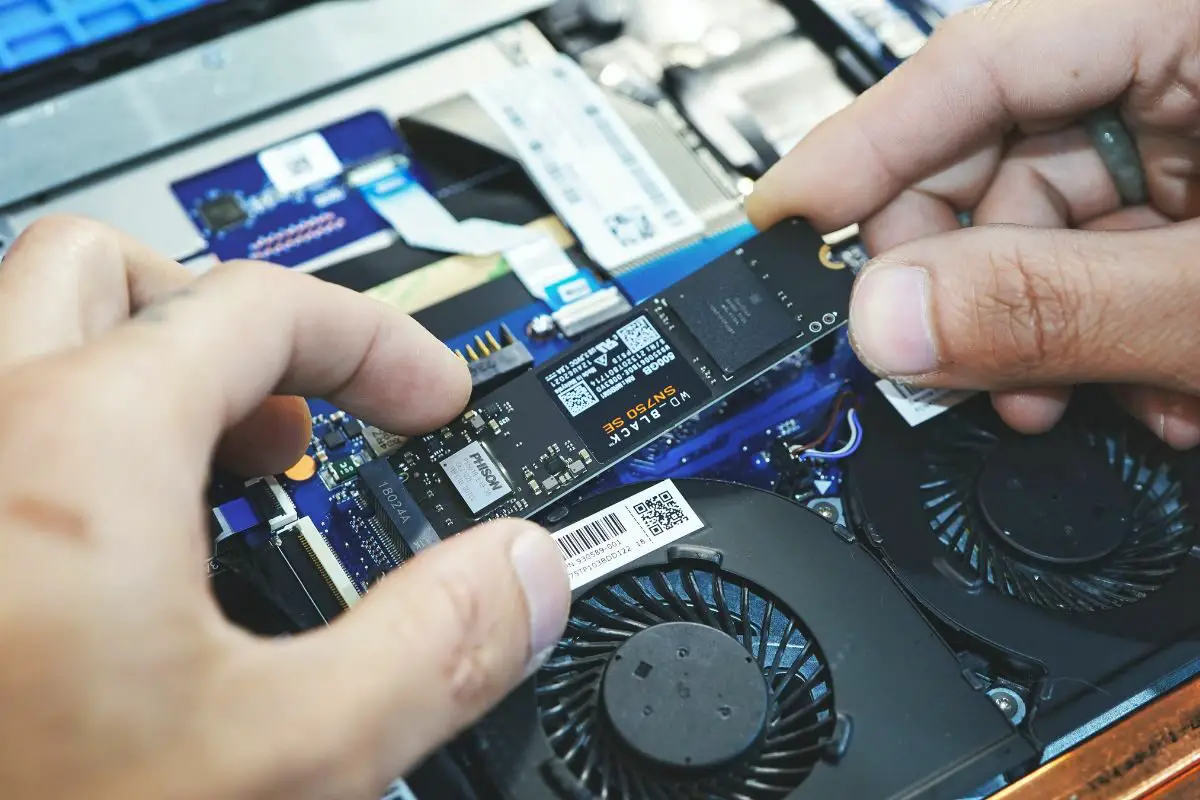 Form Factors
An internal SSD can come in about three different form factors, though the M.2 and 2.5-inch types are the most popular.
2.5-inch SSD: Hard drives in this form factor have dimensions similar to a passport. They are rectangular and small enough to be used as internal SSDs in laptops, but can also be used in desktop computers as well. They have become the standard option for solid-state drives.
M.2 SSD: This is the smallest form of an internal SSD, similar in size to a stick of gum. These drives insert directly into the motherboard without the need for cables, making them perfect when a smaller build is needed.
mSATA SSD: An mSATA internal SSD is similar to an M.2 drive in terms of size, but they tend to be more squarish than the M.2 options. These solid-state drives also plug directly into the motherboard. They aren't as common as the other form factors.
Interfaces
An internal SSD can either communicate over the Serial ATA (SATA) interface or use the Peripheral Component Interconnect Express (PCIe) bus.
SATA is the most popular kind of interface for internal SSDs, and pretty much all 2.5-inch drives and mSATA drives use a SATA connection. Some M.2 internal SSDs do as well.
A SATA port uses the Advanced Host Controller Interface (AHCI) protocol for communication with the computer. However, AHCI and SATA were both developed when mechanical drives were the only option. This means that the speed of a SATA SSD is somewhat limited, maxing out at 750 MB/s with SATA III.
Meanwhile, the PCIe connection came out a few years later than the SATA connection did. It was made for high-speed data transfer for a variety of peripherals, not just internal drives.
What's cool is that the Non-Volatile Memory Host Controller Interface Specification, or NVMe, communication protocol was made specifically for faster performance when connecting an internal SSD to your computer. Most M.2 drives are NVMe, on at least PCIe 3.0, which maxes out at 3.9 GB/s speeds.
This is already miles above what SATA can provide, yet going to PCIe 4.0 doubles that to roughly 7.9 GB/s, beating SATA speeds, and PCIe 5.0 takes that even higher to almost 15.8 GB/s! This means that an internal SSD can potentially provide speeds that can't be gotten with an external SSD.
Pros
An NVMe SSD allows for speeds much faster than what is attainable with any kind of external SSD.
They generally tend to be cheaper than an external SSD with the same storage capacity.
You can load your operating system on an internal SSD, giving you the benefit of much faster boot times and application loading times.
They are less prone to physical damage after being installed.
Cons
An internal SSD has to be installed inside a computer, requiring a little more technical expertise.
There are a variety of interfaces and form factors, which the motherboard and CPU may need to support, meaning that compatibility may be limited for your specific computer.
Cannot be used to easily transfer data to another device.
Which Type of Solid-State Drive Should I Go for?
So, an internal SSD and an external SSD differ in a lot of ways, but what you choose depends on what you prioritize.
If you want the fastest possible transfer speeds or loading times, then you're better off with an internal SSD on your computer.
However, if you want the convenience of a storage drive that you can use between different devices, an external SSD is the best way to go.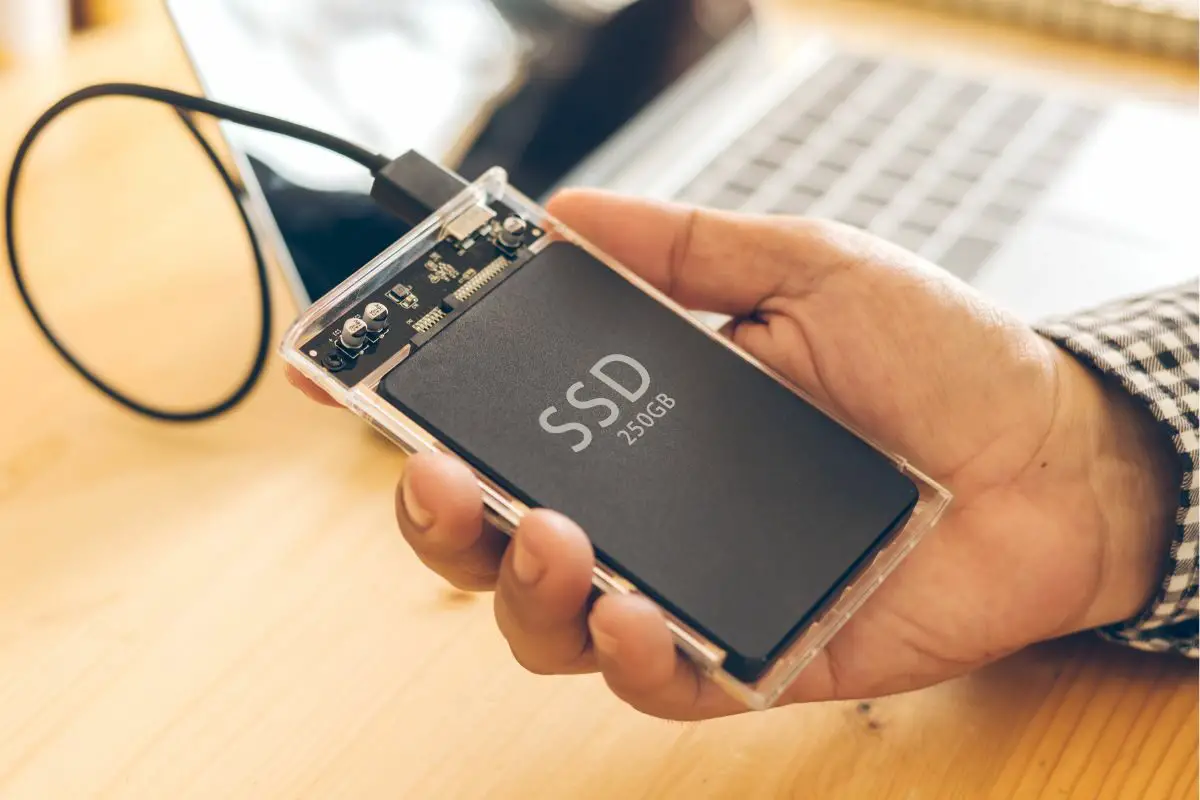 Final Words
An external SSD and an internal SSD differ significantly in the utility that they can provide for you as storage drives. An external SSD can be easier to use because you just plug it into a USB port and you can access your data, but it doesn't offer the same performance as an internal SSD.
An SSD inside your computer can offer much faster speeds, especially when on the NVMe protocol, plus you can actually install applications on it. This means you can get faster boot speeds and application loading times, unlike with external drives.
Was this article able to pick a winner for you in external vs internal SSDs? If so, take a look at some of our other articles to learn so many more new things.