If you want to update Streamlabs OBS, you will have to go to the Streamlabs website and download the latest version there. Afterward, export your scene overlay, and note your streaming and recording settings. Then, you can uninstall the previous version of Streamlabs and install the Streamlabs update.
If you're big into streaming, there's a good chance that the software you use is Streamlabs OBS. I stream occasionally and this is my go-to application. I've found that updating Streamlabs regularly can give you access to new features, bug fixes, and better performance, so it is always a good idea to be on the latest version.
If you're looking for how to update Streamlabs OBS, you're in the right place for that. I'll show you exactly how to do that in a step-by-step guide. Let's get right into it.
How to Update Streamlabs OBS to the Latest Version?
If you want to update the Streamlabs OBS software on your computer, you've probably been looking for the feature inside the program. After all, most apps will have their updates installed automatically by the program.
However, in the case of Streamlabs OBS, this isn't possible. You're going to need to manually get the latest installation file from the official website, remove the outdated version, and install the new Streamlabs update.
This is inconvenient, but it is fortunately not too hard to do, so let me show you how.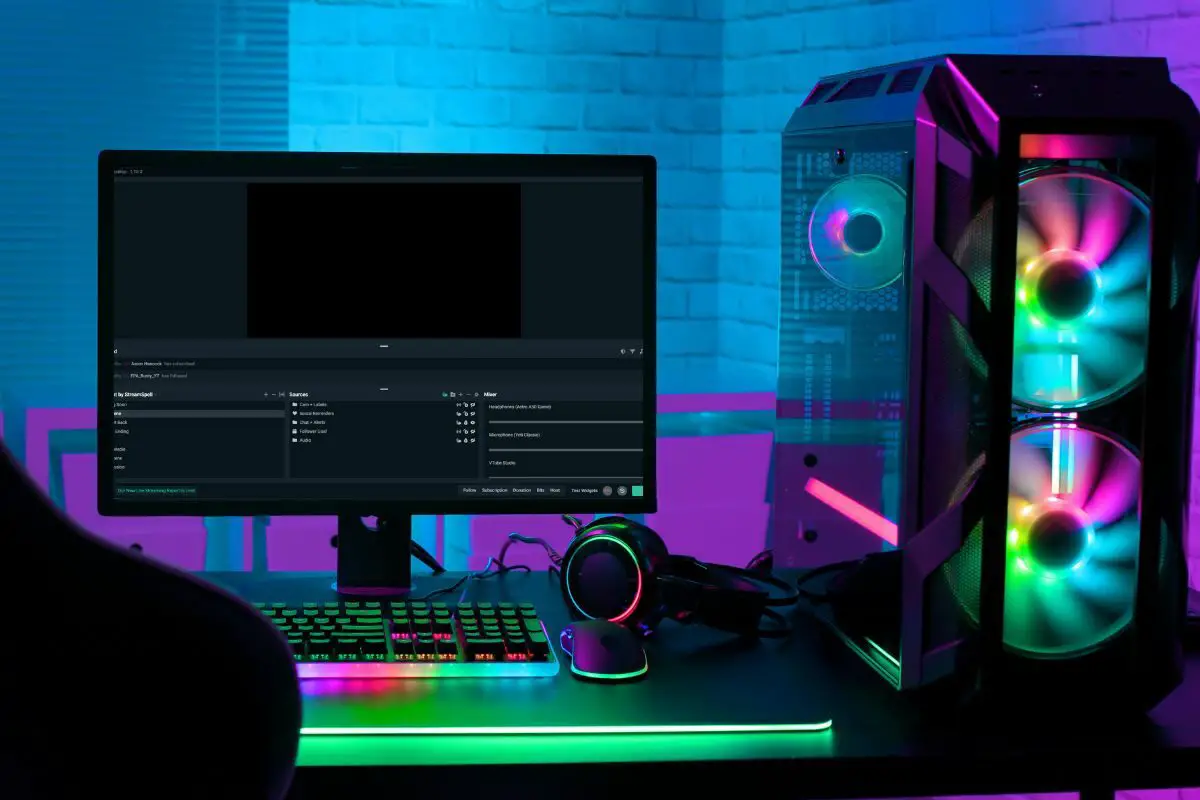 1. Download the New Version of Streamlabs OBS
The first you need to do if you want to update Streamlabs OBS is to download the new version of the program from the official website.
To do that, you'll need to go to streamlabs.com, where you'll be able to download the latest version of Streamlabs Desktop for your respective OS straight from the homepage. Most of the time, when an update is available, Streamlabs will send you a notification (with a download link) within the app itself. Clicking on that link will take you to the download page.
Just click the button and wait for the download to complete. Once it has, you can move to the next stage.
2. Backup Important Settings in Your Current Version
You're going to have to remove the old version of the Streamlabs OBS software from your computer. But before you do that, it's a good idea to save your settings to use when you completely reinstall it.
There are three major things that you'll need to keep track of.
Export Scene Overlay
You should save your scene collections, which you can very easily do by exporting them in the settings menu.
Open "Streamlabs".
Open the Settings menu by clicking the cogwheel icon in the upper-right corner.
Select "Scene Collections" from the left side of this window.
Click "Export Overlay File".
Name the file and choose a location to save the file in.
Click "Save".
Note Your Stream Settings
There are likely many things you've changed in Streamlabs OBS to make your streaming setup perfect for the content you make and the hardware you have.
It's a good idea to keep track of the changes and settings you have chosen so that you can apply them after you install your Streamlabs OBS update.
Make Sure You Know Your Account Details
Finally, you're going to need to log into your streaming account again once you're done updating Streamlabs to the new version. However, if you aren't sure of your account details, it's a good idea to hold off on the update until you are sure.
3. Uninstall Streamlabs OBS
Now, you need to remove the current version from your computer.
To do this on PC:
Right-click the Start button in the bottom-left corner of the screen.
Click "Installed apps".
Search for "Streamlabs Desktop" in the list.
Click the three dots on the right side.
Press "Uninstall" and follow the instructions.
To do this on Mac:
Open "Finder".
Select "Applications".
Search for "Streamlabs Desktop" in the list.
Right-click its entry.
Select "Move to Trash".
Click "Finder" on the menu bar.
Press "Empty Trash".
4. Install the Streamlabs OBS Update
Now, go to where you downloaded the installation file earlier. Run the Streamlabs update and go through the steps to complete the process.
You can finally open the program once you're done with the Streamlabs update.
Make sure to import your scene overlay back in:
Open "Streamlabs".
Click the gear icon to open "Settings".
Click "Scene Collections" from the left side.
Press "Import Overlay File".
Navigate to where you saved the file earlier and load it.
Also, be sure to log into your streaming accounts and restore your settings after you update Streamlabs.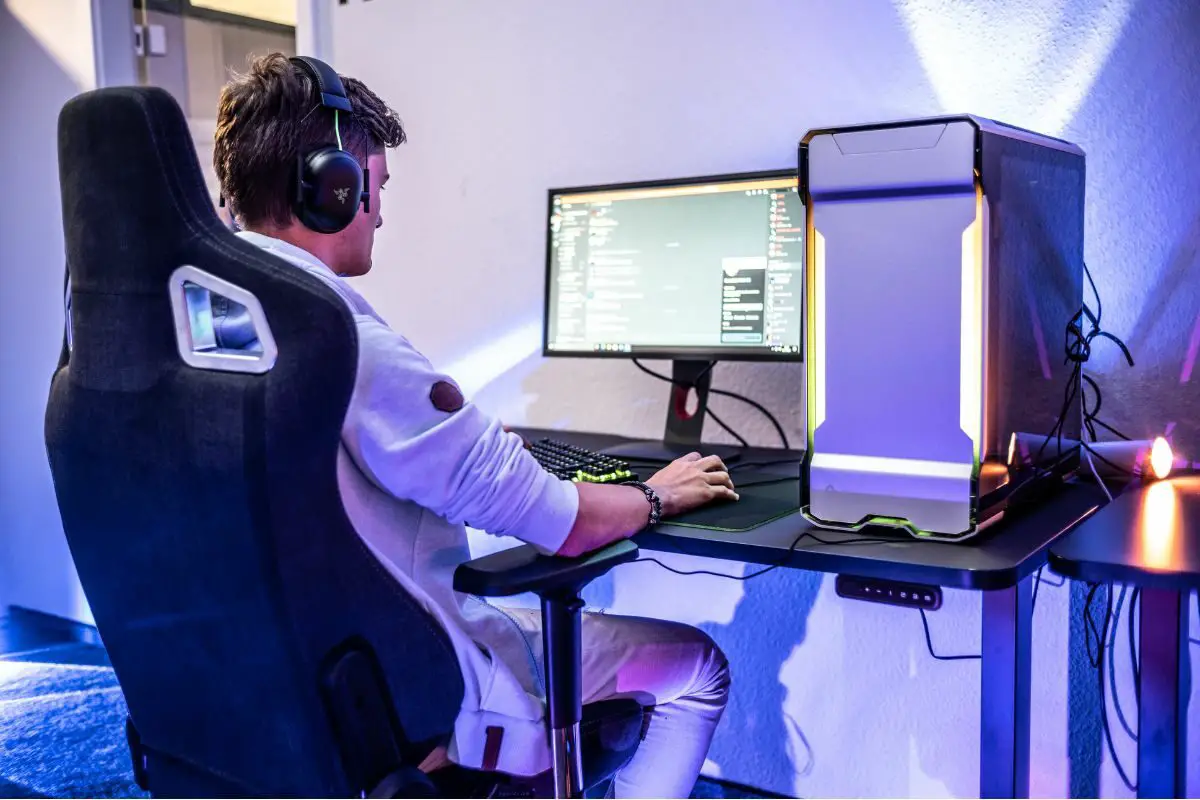 What Are the Benefits of Updating Streamlabs?
It's always a good idea to update Streamlabs OBS (and any other major software that you use) regularly. This is because being up-to-date can bring interesting benefits, including:
Access to new features. Apps like Streamlabs are constantly being improved and the updated version will frequently come with new features that can make your live stream experience much better.
Fewer glitches and bugs: The newest version of this program will fix bugs that users have discovered and that might make using the app more frustrating than it should be.
Better performance: New updates to Streamlabs can bring optimizations that make it run smoother on your PC or make it less taxing on your hardware.
Which Is Better for Me: Streamlabs or OBS Studio?
It can be hard to choose between Streamlabs and OBS Studio since they have a lot of the same features.
Streamlabs is easier to use and comes with more features. However, OBS is better if your computer isn't as powerful and there's no paywall locking you out of any features. You can read this to learn more about the differences between these platforms.
Final Words
To update Streamlabs, you're going to need to download the latest update from their website, remove the current version from your computer, and then install the Streamlabs update.
However, make sure that you take note of your settings and export your overlays before uninstalling Streamlabs.
Was this article able to show you how to update Streamlabs? If so, take a look at our related articles where you can learn a whole lot more.