If Twitch is stuck on a black screen, you might be dealing with a faulty browser extension or corrupted cache data. Disabling your extensions, and clearing your browsing data can help.
Although I haven't faced the Twitch black screen problem in a while, it popped up on my old computer. I figured that this was due to a bad cache. Here are some solutions you can try.
How Do You Fix Twitch is Just a Black Screen Issue?
There are a couple of ways to fix the Twitch black screen error, but before we get started, make sure that Twitch's servers are not down. Visit their system status page for more information.
With that out of the way, here are some fixes to try: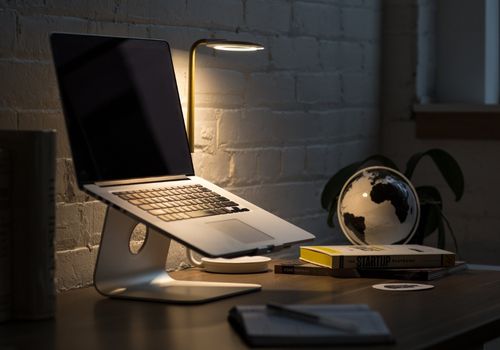 Solution 1: Get a Better Internet Connection (Network Issues)
The black screen problem might be due to having a bad internet connection. You may not have a strong signal, so move closer to your router and see if it helps.
In case you're dealing with stubborn router issues, restarting your network router, or connecting to another wireless network will help.
Solution 2: Restart Your Computer
You could be dealing with a system glitch. To fix this, all you have to do is reboot your computer.
Just press the Windows button, then click the Power button, and select Restart.
Solution 3: Disable Your Browser Extensions
Twitch may be stuck on a black screen due to faulty browser extensions. If you have multiple extensions running, you may not be able to figure out which one is broken.
Disable each of them one by one, then check Twitch each time.
To disable an extension on Google Chrome:
Launch Google Chrome
Select the Menu button
Select More Tools
Click on Extensions
Drag the slider to the left for the extension you want to disable, then open a stream
On Mozilla Firefox:
Launch the Mozilla Firefox browser
Click Firefox from the top left corner
Choose Add-Ons
Click on Extensions
Go through the list and click the Disable button for the extension you want to deactivate
On the Opera browser:
Open the Opera Browser
Click on the Menu button in the upper-left corner
Select Extensions from the drop-down menu
Click Extensions from the secondary drop-down menu
Find the Extension you want to disable, then click on the Disable button
Solution 4: Update Graphics Drivers
The black screen issue could pop up due to your graphic drivers being outdated. There are 2 ways to update them. You could use a third-party tool like the Avast Updater.
Download and install the Avast tool
Run it
Launch the program
Choose the Scan Drivers button
If any outdated drivers are detected, click on the Download button next to them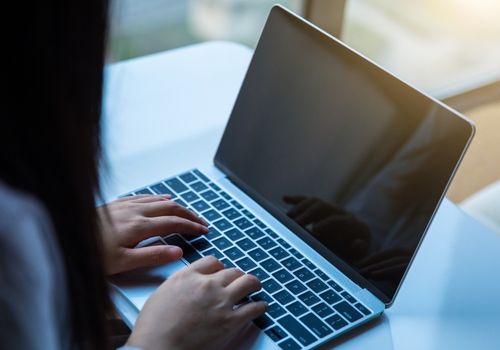 Solution 5: Clear Internet Browser Cache and Cookies
Sites like Twitch won't work properly if your cache is corrupt. Your cache is a database of all the files your browser uses to display a website, so this is no surprise.
To clear your cache on the Google Chrome browser:
Open Google Chrome
Click on the three dots in the top-right corner
Click on the More Tools button
Select the Clear Browsing Data option
Select Clear Data
Select All Time
Check the boxes near "Cookies and Other Site Data", as well as "Cached Images and Files"
Click Clear
On Mozilla Firefox:
Open Mozilla Firefox
Click on the Menu button
Select Options
Select Privacy and Security from the left panel
Scroll down, then head to the Cookies and Site Data section
Click on the Clear Data button
Remove the checkmark from "Cookies and Site Data" but keep "Cached Web Content" checked
Choose the Clear Now button
Close the Preferences page and check whether you're still dealing with the Twitch black screen issue
On Opera:
Launch Opera
Click on the Menu icon in the top-right corner
Scroll down and click Clear next to Browsing History Data
Select All Time as the time range, then check the Cached Images and Files option
Solution 6: Disable Hardware Acceleration
Hardware acceleration is important when it comes to software rendering. However, it may clash with your browser modules. This will not only cause the Twitch black screen error but other problems too.
To fix this on Chrome:
Launch Chrome
Click on the three vertical dots in the corner
Select Settings from the menu
Scroll down and click on Advanced
Scroll down until you find System
Toggle the Use Hardware Acceleration When Available button off
Restart the browser, access Twitch, and check whether you're still having trouble
On Mozilla Firefox:
Launch Firefox
Click Firefox
Select Preferences
Click on the General panel
Uncheck "Use recommended performance" settings from the Performance menu
Uncheck Hardware acceleration when available
Exit Firefox
On Opera:
Open Opera, then go to Settings from the Opera menu
Select Browser from the left-hand panel
Look for System, then uncheck "Use Hardware Acceleration"
Restart the browser
Solution 7: Change DNS Settings [Faulty DNS Address]
The DNS server's configurations may be faulty. To work around this, you can switch to Google's DNS settings server.
Press the Windows logo key and R buttons at the same time
Type in Control Panel into the dialogue box, then press Enter
Select Network and Internet > Network and Sharing Center
Click on the network that's under Connections
Select Properties from the bottom-left corner
Double-click on Internet Protocol Version 4 (TCP/IPv4)
Click on the "Use the Following DNS Server Addresses" option
Type in 8.8.8.8 into the Preferred DNS Server box, and enter 8.8.4.4 into the Alternate DNS Server box
Click OK to save the changes and check whether Twitch streams are working properly
Solution 8: Reset Network Configurations
Your network configurations may be wrong. This could stop Twitch from connecting to streaming servers. Just reset your network.
Press the Windows button
Type CMD into the dialogue box
Right-click the Command Prompt and select Run As Administrator
Click Yes when prompted for permission
Enter the following commands: ipconfig/flushdns, and ipconfig/renew
Open Twitch to see whether the black screen is still there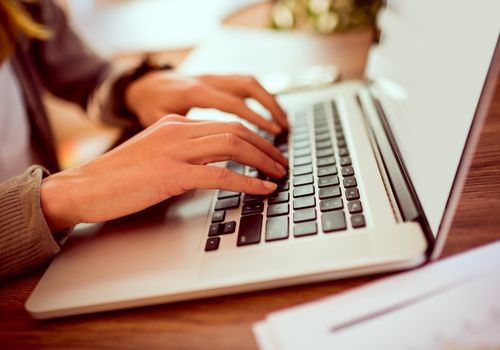 FAQ
Answered below are some popular questions.
Why is My Twitch Stream Just a Black Screen?
You may be dealing with a network or internet issue. This could be due to a signal problem or glitch. Try restarting your router or connecting to another wireless network.
The Twitch black screen could be due to your DNS query malfunctioning. As mentioned, you can work around this by switching to Google's DNS server address.
The black screen might be hardware-acceleration related. In basic terms, your browser won't be able to pass processes to your computer hardware. You will have to temporarily disable this feature.
You may be dealing with Twitch server issues. You'll just have to wait till it's fixed.
The Twitch website may be acting up due to browser problems, like your cache and cookies being corrupt.
You may not have the proper network configurations/network settings set. To get the Twitch app to connect properly again, you can reset them.
Final Thoughts
There are many ways to fix the Twitch black screen problem. If it's a network issue, you can disconnect and reconnect to your internet, or simply connect to another network.
It could also be due to your browser cache being corrupt, your Domain Name System acting up, or a server issue.
Hopefully, you found all the points mentioned useful, and are able to watch your favorite Twitch stream again!