If you're dealing with the Steam Overlay not working problem, make sure the Steam Overlay function is enabled first. After that, you can try to restart Steam and Windows, run it as an admin, or update Windows and Steam to the latest versions. These are just some of the fixes you can try.
I've been gaming with the Steam client for a long time and I've seen my fair share of bugs and problems. When my friend was dealing with his Steam Overlay not working, he came to me for help. Fortunately, this is a problem I've dealt with many times before, so I was able to help him fix it and get back to playing games in no time.
If you're frustrated by the Steam Overlay not working issue and you've been looking for a way to fix it, this is the best place to be. Let's dive right into everything that you need to know.
How Can I Fix Steam Overlay Not Working?
If you're dealing with your Steam Overlay not working when you try to open it, you don't need to fret.
There are many easy things you can try out to fix Steam Overlay problems. This part of the article will show you several that you can try to get it working like normal again.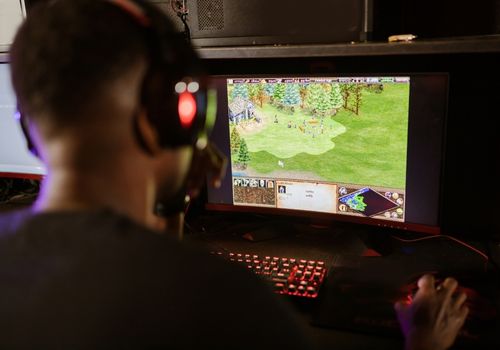 1. Restart Windows
The first thing that I recommend that you do when dealing with this Steam Overlay issue is to restart your computer.
This should only take about a minute, and you'll be surprised that it might solve the problem entirely.
Restarting your PC is straightforward:
Right-click the Start button in the bottom-left corner of the screen.
Hover over "Shut down or sign out".
Click "Restart".
2. Make Sure the Steam Overlay Function Is Enabled
You might not know this, but there's a setting that lets you enable Steam Overlay, and this can be done for each of your installed games.
To turn on the Steam Overlay in the Steam launcher, follow the steps below:
Launch "Steam".
Click "Steam" in the upper-left corner.
Select "Settings".
Click the "In-Game" tab present at the left of the Settings window.
At the top, make sure that the "Enable the Steam Overlay while in-game" option is ticked. If not, enable it.
Press "OK".
While you're on that screen, you can also check to make sure that you're using the correct overlay shortcut keys to open it. You'll find that you have the ability to change the overlay shortcut from the default Shift + Tab to something else.
Enable Steam Overlay Per Game
You might not want the overlay in each game of yours, so enabling Steam Overlay is possible on a per-game basis.
To get this done, do the following:
Open "Steam".
Click the "Library" tab present in the top bar.
Right-click the game that the Steam Overlay is not working in from the left side.
Choose "Properties".
From the "General" tab, make sure "Enable the Steam Overlay while in-game" is turned on. If not, tick the box.
3. Run Steam with Administrator Access
In some cases, you might find that some features in Steam don't work properly unless you open Steam with administrator access.
There's an easy way to make sure that Steam opens with administrative privileges all the time.
Find the Steam icon on your desktop or in your Start menu and right-click it.
Select "Properties".
Go to the "Compatibility" tab.
From the "Compatibility" tab, tick "Run this program as an administrator".
Click "OK".
4. Restart Steam
Restarting Steam every once in a while can help fix a lot of the software problems that the program faces. A restart can help refresh Steam files, which can be an easy solution.
Restarting Steam takes a few seconds. Just click the "Steam" option in the title bar and press "Exit".
Once the app has closed, launch it on your computer again, and that's it.
5. Update to the Latest Steam Version
Your Steam Overlay feature may not be working because of a bug in the Steam application.
Fortunately, when this happens, updating Steam to the latest version can usually help fix this.
Although it usually handles updating automatically, you can update Steam manually, which only takes a few simple steps.
Launch "Steam".
Click "Steam" in the upper-left corner of the screen.
Choose the "Check for Steam Client Updates" option.
The app will check for any available updates, and if one is available, it will begin to install it.
Restart Steam once it is done.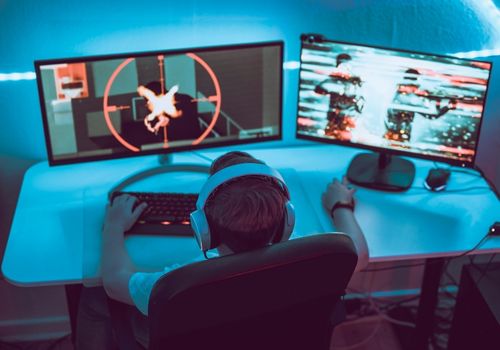 6. Verify Local Game Files Integrity
If you find that the Steam Overlay feature doesn't work in a particular game but works with all the others, it might be due to some corrupted game files.
There's a feature that allows you to verify integrity of game files, which can help you tell if this is the problem.
You can use this option by following the process below:
Open "Steam".
Click the "Library" option in the top bar.
Look for the affected game on the left side. Right-click it.
Press "Properties".
Choose the "Local Files" tab.
Click "Verify integrity of game files..."
This will look through all the files in the Steam directory for the game to make sure that everything is present and nothing is corrupted.
7. End the GameOverlayUI.exe Process
Sometimes, the Steam Overlay can be open as a process, but a glitch prevents it from working properly.
When this happens, you won't be able to use this feature properly until you've closed it. This will allow it to open again and work normally.
Fortunately, you can kill the process behind this overlay, using Task Manager.
Follow the steps below to get this done:
Open Steam and launch the game with which you're having Steam Overlay issues.
Now, open Task Manager. You can do this by right-clicking the taskbar or pressing Ctrl + Alt + Delete. Then select the "Task Manager" option from the list.
Make sure you are in the "Processes" tab, which you can access by clicking the first icon in the left sidebar.
Look for the process called gameoverlayui.exe, or similar. Once you find it, right-click it.
Press "End Task" to close it.
Now that you've closed the process for the Steam Overlay, attempt to open it again in the game. You can do this by pressing the Shift + Tab buttons with the game open.
Hopefully, this should fix the problem with the overlay not working.
8. Add the Steam Client as an Exception to Your Antivirus Software
Under normal circumstances, once you have installed Steam, it shouldn't have any issues running on your computer and communicating with the internet.
However, sometimes things don't work as smoothly, and your antivirus ends up inadvertently blocking the normal functioning of Steam. The overlay is one way this might manifest.
However, you can add the Steam library folders as an exception to your anti-virus software to prevent it from blocking any files contained in the Steam directory.
How you do this depends on the antivirus you use. However, since Windows Defender comes by default with the Windows operating system, I'll show you how to add the whole Steam folder as an exception to that.
Press the Windows key.
Type in "virus".
Click "Virus & threat protection".
Under the "Virus & threat protection settings" section, click "Manage settings".
Scroll down to the section called "Exclusions" and press "Add or remove exclusions".
Click "Add an exclusion".
Choose "Folder".
Now, navigate to the Steam directory. The default location for the Steam directory is in the Program Files (x86) folder, and then in the "Steam" folder.
Click the "Steam" folder in Program Files (x86).
Press "Select Folder".
Just like that, you've added the Steam folder as an exception to Windows Defender.
If you use another anti-virus, you can do a quick online search to check how to add an exception to it.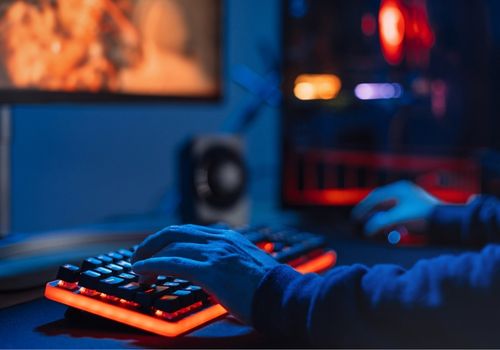 9. Reinstall Steam
If nothing else has worked so far, it might be time to finally re-install Steam.
Reinstalling apps is not much of a hassle for most people, but for Steam users, it can be particularly annoying since you can potentially lose all your games.
However, if you know what you're doing, all your games can be saved. I'll show you exactly how to do this.
To reinstall Steam, follow the steps below:
Open your File Explorer by pressing Windows key + "E".
Navigate to your Steam installation folder. For many Steam users, this is "C:/Program Files (x86)/Steam".
Inside the Steam folder, find the "steamapps" folder and copy it.
Paste it somewhere safe. This could be on your desktop or on external storage. This is essentially your main game folder. So as long as you have this, you won't need to download everything over again.
Once the SteamApps folder is safe, press Windows key + "I" to open Settings.
Select "Apps".
Search for "Steam" from the list of installed apps.
Click "Uninstall", and then confirm the action.
Follow the prompts to finish uninstalling the main Steam launcher. You might need to manually delete the C:/Program Files (x86)/Steam folder, as it doesn't go on its own.
Download the Steam installer file from the official website.
Double-click and install the .exe file once it has been downloaded.
Follow the instructions to finish installing your new Steam download.
Open the app and login once it is installed.
Now, go back to the C:/Program Files (x86)/Steam folder and paste the SteamApps folder to restore all your games.
That's all you've got to do. Now you've been able to completely reinstall Steam and have all your files present.
10. Update Windows
Finally, if nothing else has worked, one last way to try and make the Steam Overlay work is to update your Windows OS.
This can work if a Windows system file is corrupted and a newer version has a fix for it.
The good thing is that updating Windows is easy. Just follow these steps to get this done:
Press Windows key + "I" to open Settings.
Select "Update & Security", or "Windows Update", depending on the option you see.
Click "Check for updates" and let Windows look online for any newer versions of the OS.
If it finds any, it will begin installing it right away. Once it's done, let the computer restart and check to see whether the Steam Overlay works.
What Can the Overlay in the Steam Client Do?
The Steam Overlay is a cool feature that the Steam app provides to enhance your gaming experience.
This gives you access to many useful features without even needing to leave the game. Instead, this overlay pops over the game you're currently playing, and you can close it once you're done and get right back to gaming.
Some of the features that the Steam Overlay has include the following:
Lets you check your friends list, send, and accept invites
Can be used to send and reply to messages
Can be used to take in-game screenshots and view them
Lets you make in-game purchases
Gives you access to the Steam Community features for the game
Has a built-in browser that you can use to check guides and more
With all these useful features, it's natural that when the Steam Overlay stops working, it can be a major inconvenience for you.
Final Words
When you can't access Steam Overlay, it can get in the way of you playing your games to the fullest. This feature lets you chat, send invitations, take screenshots, and even has a built-in web browser that you can use to check for important info quickly.
The good thing is that there are many fixes you can try out. For instance, you can update Steam or Windows, re-enable Steam Overlay, repair library files for the game that has issues, and in some cases, all you need to do is restart your computer.
Did this article help you get your Steam Overlay to work like normal again? If so, take a look at our related articles to learn more.