Want to know how to see your followers on Twitch? You can see the full list on desktop, but at least see the follower count on mobile. On a computer, open Twitch, tap the profile icon, and select "Creator Dashboard". Expand "Community", and click "Followers List". From a phone, open "Twitch", tap your profile icon twice, and your follower count is under the icon.
A friend of mine began to stream on Twitch a few months ago. Since he's new to the platform, there's a lot he doesn't know. He came to me trying to figure out how many followers he had. Within seconds, I showed him how to check his Twitch follower count from his phone, and then later, I talked him through checking his follower count using his computer.
If you've also been struggling to figure out how to see your followers on Twitch, then you don't need to worry any longer. This guide will show you exactly how to check who follows you on Twitch, regardless of your platform.
How to See All the Twitch Followers on Your Twitch Account?
When you become a Twitch streamer, it's a natural feeling to want to know how many Twitch followers you have and to see as your Twitch channel grows.
However, some people find it hard to find out where they can check their Twitch followers list, or whether it is even possible at all.
The good thing is that it is certainly possible, and the even better thing is that it is easy to check your Twitch followers list if you're using the website or the desktop app.
However, the mobile version only lets you see how many Twitch followers you have in total, and not the complete list of followers.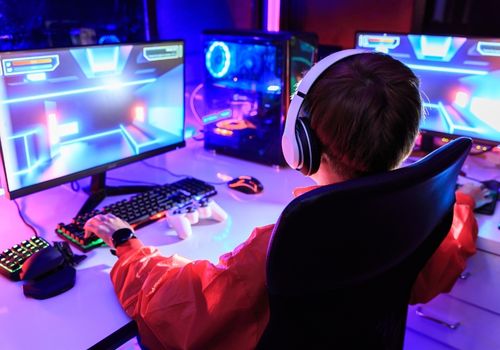 Using Creator Dashboard on Twitch for Computers
As a Twitch creator, sometimes you might want to know exactly who is following you and to do that, you'll need access to your Twitch followers list.
Twitch's Creator Dashboard is great for this purpose because besides giving you many different ways to manage your account. The Twitch dashboard gives you full access to your Twitch followers list.
It doesn't matter whether you're using a MacBook or a Windows PC, you can use either the Twitch app or the website to check your followers list. They have essentially the same interface, and the Creator Dashboard will redirect you to the browser anyway.
You can use the Twitch website on any other device that will support the desktop view of the website too. That includes Chromebooks, smart TVs, and more.
To check your followers list using the Creator Dashboard, follow the steps below:
Visit the Twitch website or open the application.
If you're not already signed into your account, enter your username and password and log in.
Now, in the top-right corner of the screen, click on your profile picture.
From the menu that appears, click "Creator Dashboard".
On the left, you will see a set of options. Click the "Community" tab to expand the options underneath it.
Click "Followers List". This will bring up the complete list of Twitch users who follow your Twitch channel. It's that easy!
Using the Twitch App for iOS and Android
If you access your Twitch account using your smartphone, whether Android or iOS, you should be glad to hear that you can very easily check how many people follow you on Twitch.
While you can't see the actual names of everyone who follows you on Twitch, I find that the smartphone method for checking your Twitch followers is much quicker than checking on your computer.
To check your Twitch followers on your smartphone, follow the steps below:
Open "Twitch".
Sign into your account if you're not already signed in.
Tap your profile picture, which is typically in the top-left corner.
Now, tap the profile photo one more time.
You should now see your total number of Twitch followers right beneath your profile icon.
How to Check Current Viewers on Twitch?
When live streaming on Twitch, it goes without saying that you'll want to keep track of the number of viewers you have on your stream. That's a surefire way to know if people are digging your content!
You can easily take a look at your viewer count on Twitch by looking for the red icon that looks like a person. The red number beside it indicates the number of people watching your channel on Twitch at that very moment.
Note that your current viewer count will include anyone who is currently watching your channel, regardless of whether they have a Twitch account or not.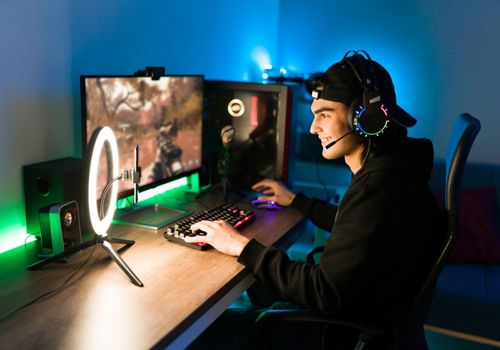 Why is Seeing My Followers List on Twitch Important?
It's easy to understand why you would want to know the number of followers that you have on your Twitch channel, as more followers basically indicate a bigger channel.
However, it can be a bit tougher to comprehend the point of seeing the actual users on your followers list on Twitch.
There's a good reason for this, if you ask me. For huge streamers, this probably doesn't apply, as they frequently have well over several million followers.
However, for smaller channels, growing as a streamer can sometimes be reliant on how well you can interact with your followers.
Think of it like this: you're a small streamer who has about a hundred followers. You can see exactly who follows you on Twitch and treat them like an individual. You can see your most recent followers and welcome them to the club that's your channel.
By knowing your followers on an individual basis, you can treat them all on a personal basis, which always helps keep them around and can be a major catalyst towards growth.
Is It a Good Idea to Buy Twitch Followers?
If you've been trying to make your streaming career or hobby blow up, you might think of buying Twitch followers as a great way to get more exposure and quickly become a Twitch affiliate. After all, the larger your follower count, the more likely the algorithm will put your stream in front of new viewers.
If you're thinking of buying followers, it is important to know that there are risks. Buying followers is against the Terms of Service on Twitch and can get you banned.
Of course, there's a chance that you might get away with it, but the major issue with fake followers is that they just count toward your follower count.
Most of the time, they won't show up as one of your watchers, and they definitely won't interact in your chat or with your channel.
How to Get More Twitch Followers?
The goal of all streamers is to build their channel from the ground up and make it as large as they possibly can. However, for many beginning streamers, it can be hard to figure out how to increase their follower count naturally.
The best way to gain Twitch followers is to continue to create content that is high quality and entertaining. It might take a long time but consistency is key. Find your niche, stick to it, and work on making each stream better than the last.
Another way to gain followers is to utilize the other social media platforms out there, and use that to direct people to your Twitch.
For instance, Instagram, TikTok, and YouTube are all platforms that support short-form videos. You can take notable clips from your recent stream and cut them down to be more than one minute.
When people watch these short, entertaining clips, they will naturally be interested, and when more and more of your clips make their way to their feeds, it'll get to a point where they naturally want to check you out.
This is where you take the opportunity to invite them to come and see your streams on Twitch, and just like that, you've been able to market yourself using free social media platforms.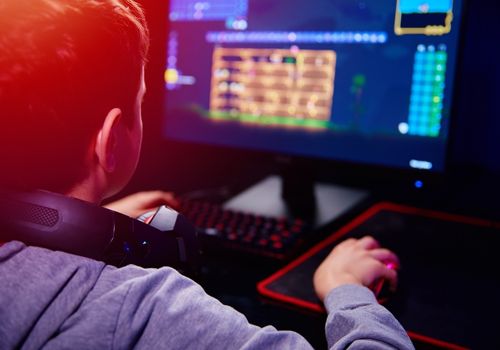 Final Words
The mobile app for Twitch doesn't allow you to see exactly who follows you on Twitch, but it lets you see the number of followers you have, even when you're on the go. You can check your exact followers list using the desktop app or website, by using the Creator Dashboard.
Having access to your follower list lets you engage with each member of your streaming community on a personal basis. This turns the members of your community into friends who will stick by your channel and suggest it to others.
Did this article show you how to find out who follows you on Twitch? If so, take a look at our related articles, where you can learn more helpful things.