If you are on the search for a laptop, Hewlett-Packard is one of the brands that will likely be recommended a lot. But is HP a good laptop brand though? If you ask me: absolutely. HP's laptops tick all the boxes that the average consumer might have, whether you're looking for everyday laptops, high-end business-oriented laptops, or well-styled gaming laptops.
I do a whole lot of research every time I am about to buy a new product for myself or as a gift, and that extends to notebooks. Because of this, many times I've ended up with two or three reliable laptop brands on my shortlist. This forced me to determine which brands typically make the best laptops and figure out where HP fits in that.
So, if you're wondering whether HP is a good laptop brand for you to settle with, this article will answer your questions in full detail. Let's get right into it.
How Good Are HP Laptops?
From my own experience and the general consensus, HP laptops are pretty good. Overall, most HP laptops will satisfy the needs you have quite nicely.
However, there are multiple criteria to consider when you're looking for a notebook, so it is vital that you understand how HP does or does not satisfy these factors. Let's get into it.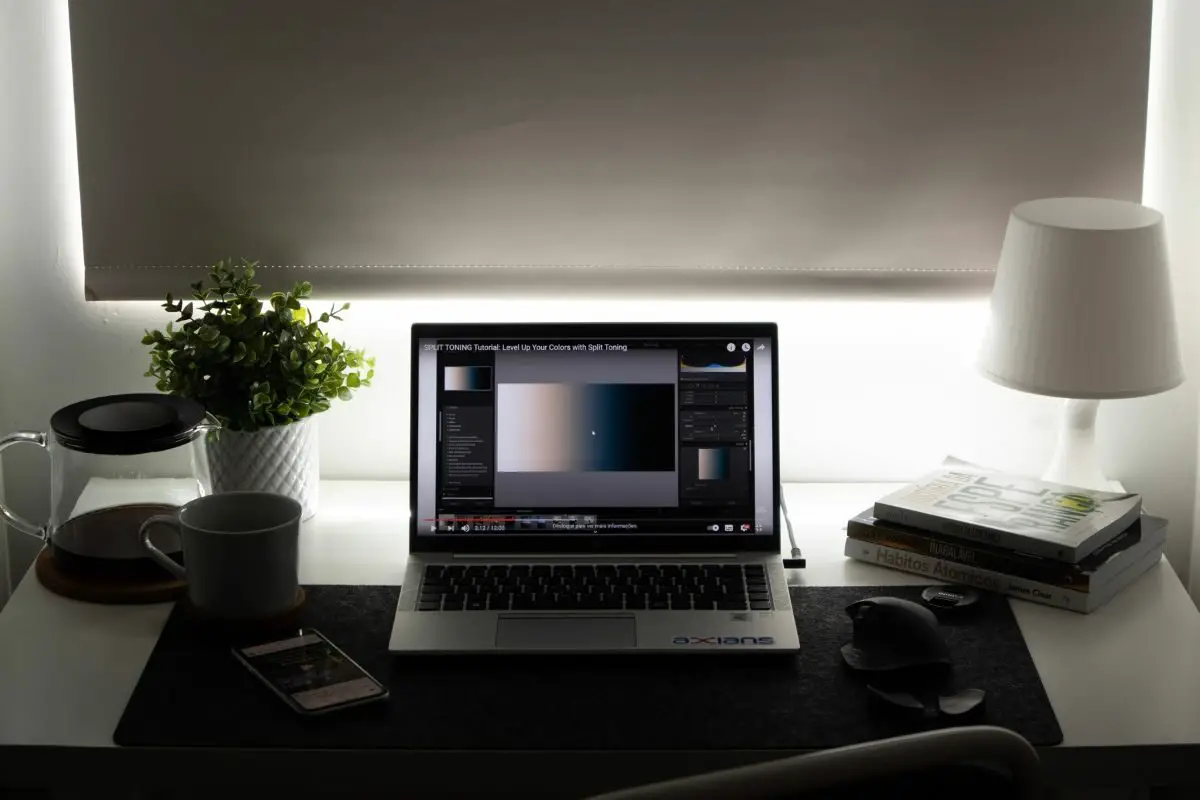 Price
When it comes to how much HP laptops will cost you compared to their competitors, you'll find that HP almost always offers affordable prices.
While they may not have the absolute cheapest option in any tier, they are very far from being the most expensive either.
This makes HP laptops a great choice for anyone who is looking to get value for their money instead of paying a huge premium that doesn't reflect in the specs.
HP laptops can cost a couple of hundred dollars, like laptops in the HP Stream series, or several thousands of dollars, like fully-specced gaming laptops in the HP Omen lineup.
Performance
The performance of any HP laptop depends on the model and the specs that laptop has. For instance, if you compare an HP with other laptops with the same components, they will not differ by any significant measure.
However, because HP laptops cover the entire spectrum of spec configurations that you can imagine, there's basically no performance class that you won't find.
In my own experience, HP systems run reliably and perform exactly how I'd expect them to based on the hardware that they've got inside. There's nothing I'd complain about here!
Software
When you buy a brand-new HP laptop, you face a problem that isn't unique to HP — it's one you'll face with pretty much all other manufacturers too. It's bloatware.
Brand-new systems tend to come with a lot of branded software pre-installed. This could be the trial version of an antivirus, several HP utilities that you'll never use, or trial versions of games.
I've never met someone that actively uses any of these utilities and I find that they tend to bog down your software experience. HP tends to have a lot of bloatware and this is one of the things that I like the least about their computers.
If you have the expertise, you can do a clean install of the operating system, but this isn't something that most users are conversant with. It always makes the PC run snappier though.
Design
HP laptops are perfect if you want a design that's modern and good-looking, but not over the top. They are usually very sleek, with silver bodies being their most notable design, though they make laptops with all sorts of colors.
If you like the aggressive styling that many gaming laptops have, HP might not be the brand for you. Devices in the HP Omen and Victus line don't play their design language as safe as the rest of HP's lineup, but they are still far from comparing to the gamer-centric styling of devices from MSI or Alienware.
However, this might end up being just up your alley. I've never been a fan of laptops that look too aggressive and I am sure that many others feel the same way.
Overall, HP laptops have designs that are modern, no matter where you are in their lineup. Of course, the more you pay, the more premium-looking, but overall, you won't be disappointed.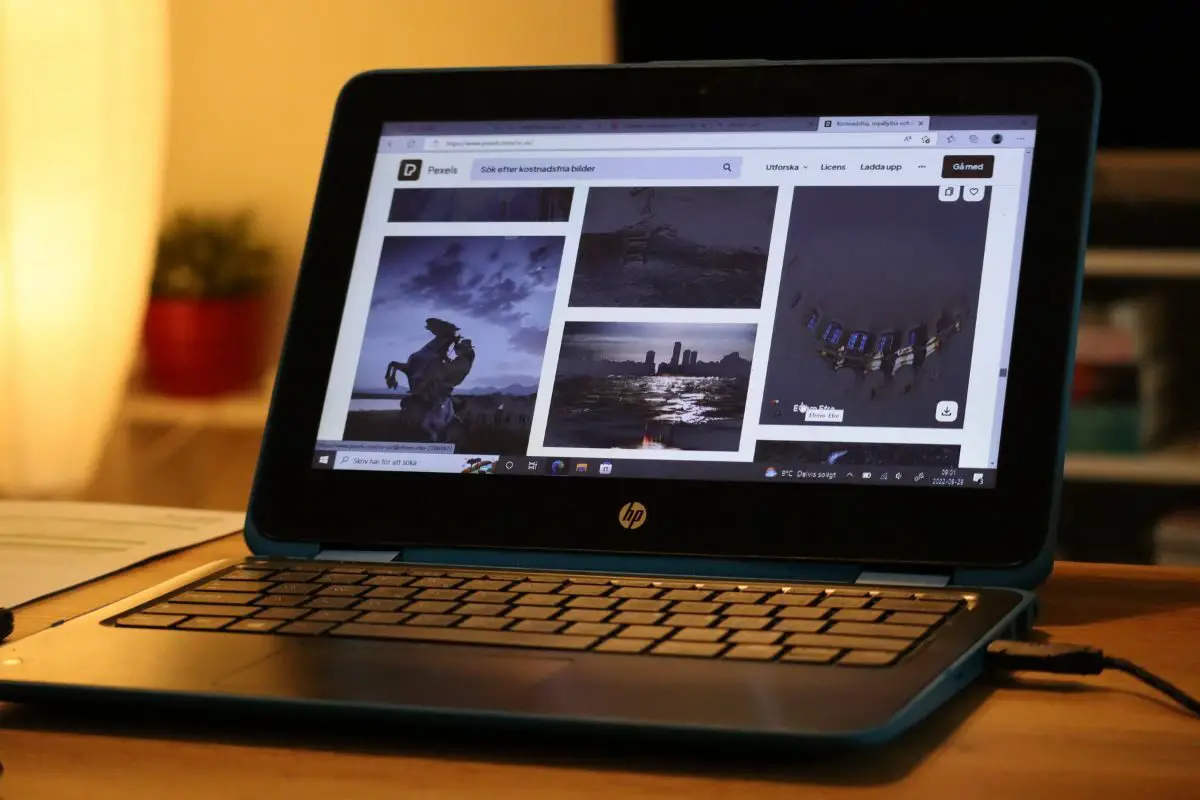 Options
Unless your needs for a device are very specialist, I can guarantee that HP has what you're looking for.
Whether it is business-oriented laptops, gaming laptops, laptops that you can use for basic tasks at home, 2-in-1 systems that can fold into a tablet mode, or systems that are perfect for creative professionals, you'll find a lineup.
Build Quality
Compared to most laptops, HP's laptops have good build quality. This is especially evident when you check out their higher-end options.
For instance, the HP Envy lineup has models with a metal build, and for me, this adds a level of sturdiness to the build that you just can't find in those with plastic lids and cases.
Most of the lower-end and mid-range laptops from HP use plastic for some or all of the casing. HP tends to use good-quality plastic, but it can still flex when pressure is applied and it simply doesn't feel as good as aluminum does. However, plastic builds come expected with the price point, so there's not much that can be complained about.
Battery Life
HP laptops have come a long way in the battery life department, and if you're looking for long battery life, you'll find it.
I remember how happy I'd be when new HP notebooks could do 4 hours on a full charge, but these days, things have climbed up quite a lot. Gaming devices excluded, the average new HP system should have a battery life of at least 10 hours.
When it comes to long battery life, HP gives you tons of options. Some options can do nearly 20 hours of video playback on a single charge.
However, keep in mind that battery life estimates are specific to the model. The size of the battery and the power consumption of the hardware determine how long you can expect the computer to last on a single charge.
A gaming laptop has a power-hungry GPU and CPU, and may even have a high refresh rate display. All of these can sap a lot of juice, so you shouldn't expect the same battery life as models that don't have such powerful performance.
Plus, another cool thing that you can get that relates to battery life is fast charging. We're so used to our smartphones being able to go from 0 to 100% relatively quickly, but did you know that some laptops have similar technology?
Charging from 0%, most HP laptops will get your battery close to 100% after an hour plugged in. That's as good as you can reasonably expect from notebook charging speeds.
Warranty
All HP machines come with a 1-year limited warranty (though this may vary based on factors like your region and when the device was purchased), which is great in case there's a factory defect or problem with your new laptop.
However, for some, this might not be enough, which is why it's great that HP offers extended warranties in the form of their Care Packs.
By purchasing a Care Pack for your product, you can get up to three years of additional coverage, which is great if you want to protect your investment as best as you can.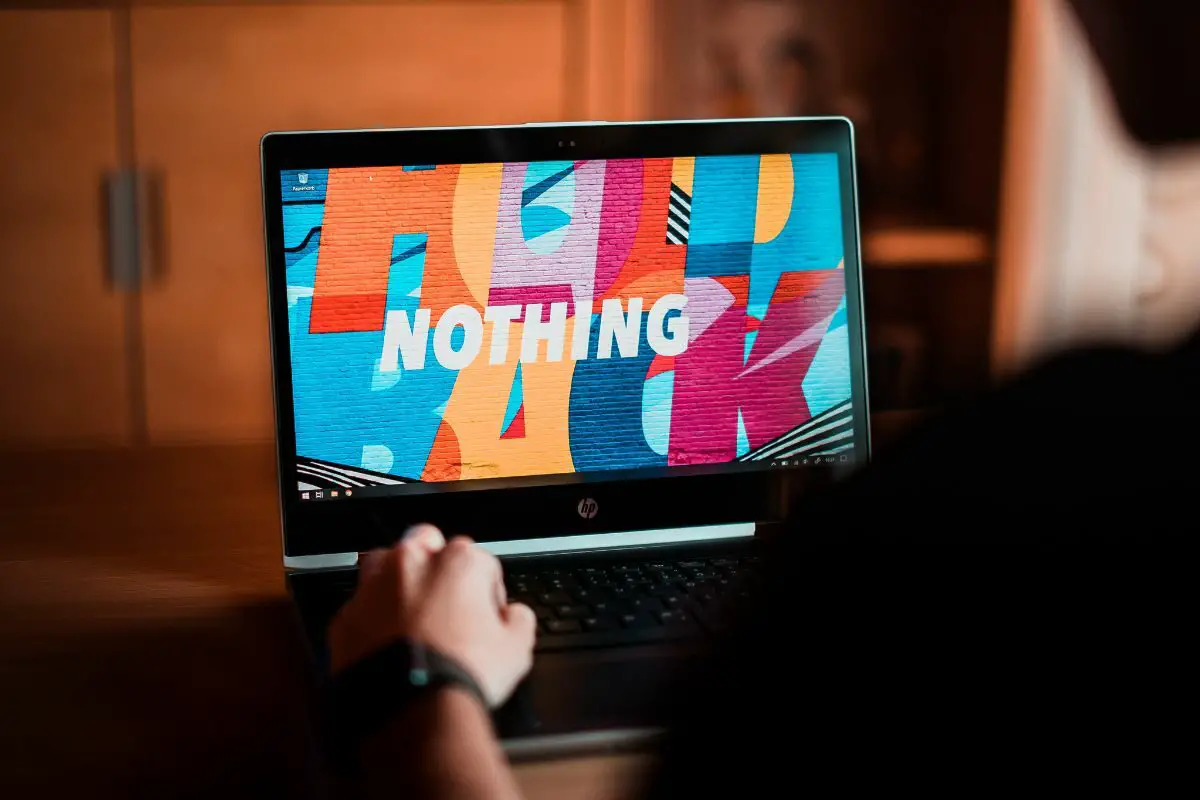 Overall
So, let's answer the question that you asked at the very beginning. How good are HP laptops?
Well, considering their price, battery life, variety of options, solid performance, modern designs, and good build quality, I'd say they're very good, generally speaking.
This doesn't mean that there won't be a few options that disappoint you. There's no perfect manufacturer as far as I know. But at the end of the day, HP is still one of the absolute best brands that you can go for if you want a device you'll be happy with straight away.
What Options Are in the HP Laptop Portfolio?
Now, one of the things that makes HP very interesting is that its portfolio of laptops has numerous lineups.
Each lineup has a general focus on a certain type of usage or target consumer. However, at certain points, a device from one series may sit between two categories. Regardless, I will organize the lineups based on what defines the majority of its devices the best.
Also, note that this isn't every single lineup that HP has, but these are the major ones that you are very likely to see or hear mentioned when trying to buy a new system for yourself.
Everyday Use
You might hear these called home laptops, and that's because that defines what they are best used for.
The lineups are usually reserved for systems that you can comfortably use for basic tasks at home or when traveling. While they might have great specs on the higher end of the spectrum and work well for most intense workloads, they are uncomplicated systems at heart.
If you're looking for something to browse the web, stream movies or music, play some basic games, or video call with, these are great lineups to look at.
HP Laptop
Yes, there's an unnamed lineup of devices from the manufacturer that doesn't fall into a specific series and simply goes by the name "HP Laptop".
As you might expect, these aren't particularly exceptional in any regard, but that means that they are very affordable and offer the basic quality that you expect from a home computer.
In some cases, they can be specced with a lot of RAM and/or storage, but they still tend to come with the CPU, GPU, and build quality of a lower-priced system.
HP Chromebook
If you're on a very tight budget, some of the cheapest HP laptops you can get are Chromebooks. As you might know, these run on ChromeOS, which is a limited OS compared to Windows.
However, for many people, what a Chromebook can do with web and Android apps (thanks to Google Play Store access) is sufficient. For many people, this makes them worth the incredibly low price points they can come at.
HP Pavilion
The HP Pavilion lineup has been in HP's portfolio since the mid-90s. These systems are targeted for home use but with a little bit more "premium" added to the recipe.
Pavilion laptops are mid-range laptops that can go as high as packing Intel Core i7 processors and similar high-end RAM and storage. They also come with audio tuned by Bang & Olufsen and modern designs.
These computers are perfect if you want a PC that brings a stylish design and good performance to the table.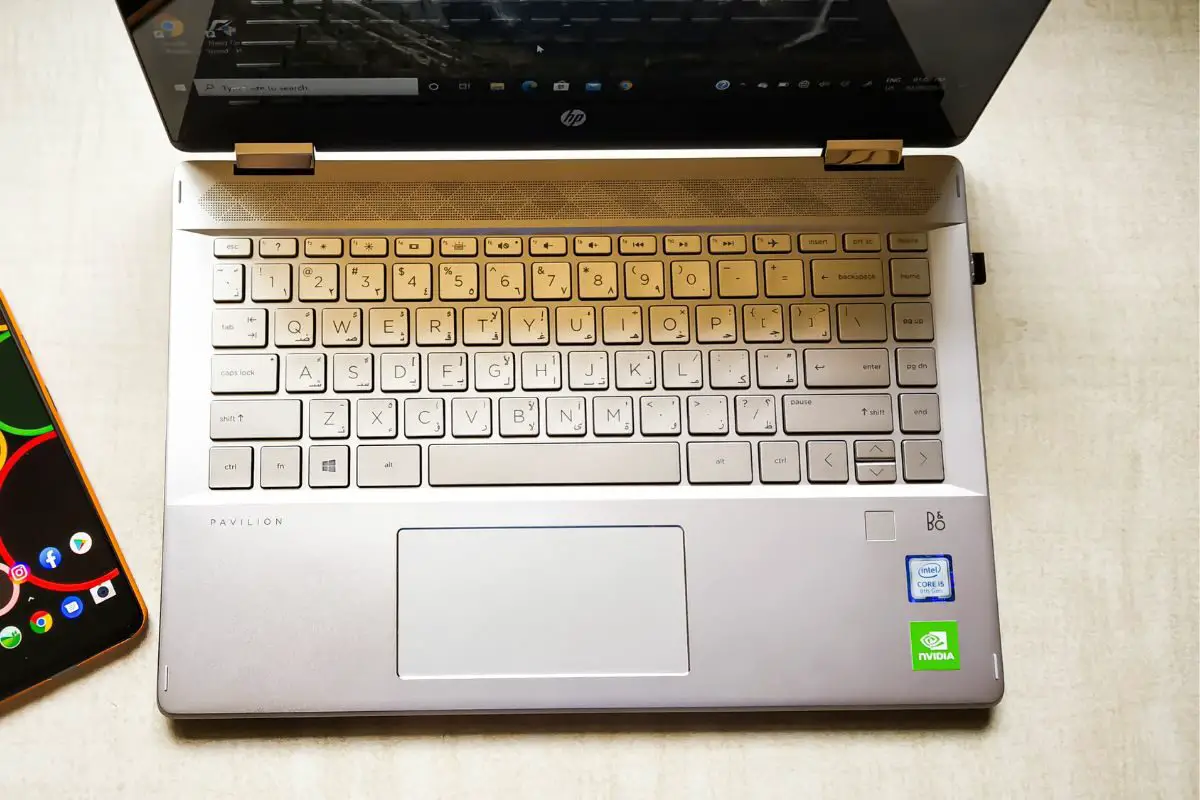 Gaming Laptops
If you ask me, buying a gaming laptop is easier than any other kind, because you know exactly what you're looking for — the best performance you can get.
Two HP lineups will give you top-of-the-line performance for crushing your opponents in even the most demanding titles.
HP Omen
If you want the very best gaming performance that this manufacturer can deliver to you, there's no better place for you to settle than the HP Omen lineup. If you're looking for an absolute beast with the HP badge, it's got to be an Omen.
The HP Omen systems can go as high as Intel Core i9 CPUs, 17.3" high-resolution, and high refresh rate displays. They can come with 32GB of RAM and 2TB of SSD storage straight from the factory. And where it matters most for gamers — the GPU — you can equip it with an RTX 4090 for top-of-the-line graphical performance. Plus, you can get RGB backlit keyboards with these.
To put it simply, the Omen lineup is where you should look if you want a computer that can run any game smoothly. Of course, this makes these computers some of the most expensive ones offered by the brand.
HP Victus
Victus is a lineup of very solid gaming systems. If you want to game without restraint but you need options at lower price points, this is where you should be looking.
The cheapest Victus models start in the same price range as mid-range systems, yet you can still get enough performance out of them to handle newer games.
These models offer great value, but there's a limit to the components you can choose from. You can go as high as an AMD Ryzen 7 or an Intel Core i7, but there are no options for Ryzen 9 or i9 processors here. The GPUs max out at the Nvidia GeForce RTX 4060, but at the price Victus devices come at, that should be enough power for your needs.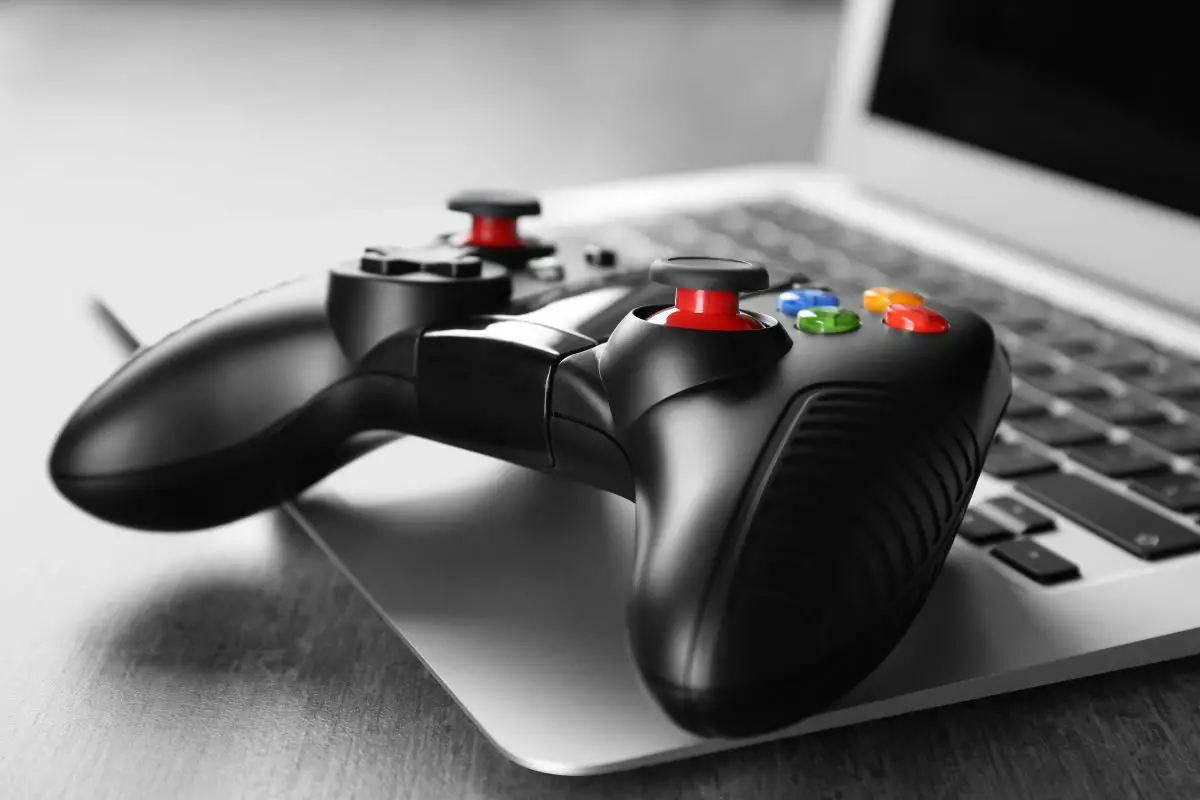 Business Laptops
If your laptop is key to your business and/or workflow, it's a good idea to get one with features that make it better suited for such purposes.
Business notebooks tend to come with good battery life, a bit of ruggedness for travel, relatively more muted designs, and better security.
HP ProBook
The HP ProBook series is HP's cost-effective lineup of business models. If you're looking for laptops for employees as part of a business that's just starting up, the ProBooks are a fantastic place to start.
In their base configurations, most of these go for solid performance on par with mid-range systems. You can go as high as Intel Core i5 or i7 processors, and as high as an AMD Ryzen 7.
However, despite the potential for great performance, these systems keep prices low and that means you'll sacrifice battery life, build quality, and some performance-related options.
HP EliteBook
The EliteBook line provides the best that you can get when it comes to business notebooks. Of course, this comes at a higher price point, which is why it shouldn't be surprising that large corporations are more likely to provide these for employees.
Generally speaking, EliteBooks are superior to ProBooks (though lower-end EliteBook options might perform worse than the best ProBooks). You get better storage, CPU, GPU, and RAM options.
You can also opt for bonuses like backlit keyboards, military-grade chassis, and security features like facial recognition and HP Wolf Security.
HP Dragonfly
The HP Dragonfly series is a new one from the company and aims for a unique target market: freelancers.
In terms of specs, these systems are in the middle of the field. You can choose from U-model (low-voltage) i5 or i7s, with most models coming with 16GB RAM and either 256 or 512GB of SSD storage.
They also boast great battery life, premium lightweight designs, and 3:2 aspect ratio touchscreens with thin bezels.
Two things to keep in mind though. These models don't have a headphone jack and have a dedicated button that gives you access to HP's 24/7 support platform (which you get free access to for the first year).
I'm not a fan of either of these choices. The dedicated button doesn't inspire confidence, but these systems don't seem to have issues any more often than other models, so it's not a big problem.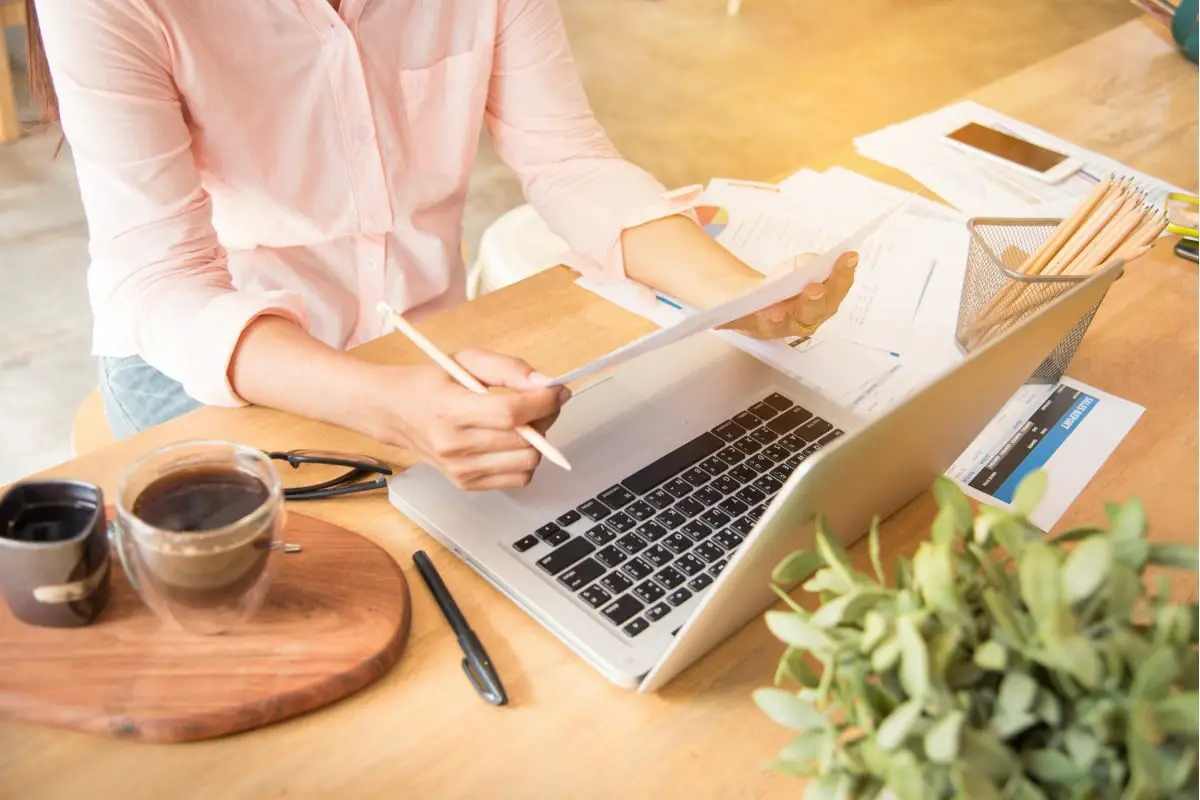 Media and Content Creation Laptops
HP Spectre
HP Spectre models are the best choice for anyone looking for a 2-in-1 device. Spectre models can all be bent over backward into a tablet form, and some even come with a stylus to help with your productivity and creative expression.
These computers come with great internals, lightweight designs, and a premium appearance. With what they provide, they can get rather expensive.
However, they are the perfect choice for creative professionals on the go who want a sexy model that they can easily draw or write on in a snap.
HP Envy
I'd describe the Envy series as being premium laptops in the upper mid-range of HP's portfolio.
If you're someone who does ample amounts of intensive tasks like video editing and maybe some gaming, with some browsing, streaming, and so on, you need a computer with power, but not too much of it.
That's exactly where the Envy series falls into. You can get laptops with very solid capabilities, including options with screens as high as 4K and powerful dedicated GPUs, but at the same time, you can get simpler systems with 1080p displays and integrated GPUs.
They don't necessarily lean too heavily in one direction. Personally, it's my favorite lineup from the company.
The lineup also consists of Envy x360 devices, which give you an option for 2-in-1 systems with the Envy DNA.
HP ZBook
HP ZBooks are workstation computers, similar to what a few other manufacturers offer. Workstation laptops are always powerful and are marketed toward professionals who need to use power-hungry software for work, such as AutoCAD, Adobe Premiere Pro, Autodesk Maya, and so on.
The starting price of a new ZBook is pretty much always over $1000 and can extend to several thousands, so you should expect to bring out your wallet for any of these systems. The good thing is that with high price tags, the models bring components and power that match what you're paying.
As you might expect, you can get top-notch laptop components in all spec categories. CPUs can go as high as Ryzen 9 PRO or Core i9 processors, you can load up a ZBook with up to 64GB of RAM, and 2TB of SSD storage, and even get the very best workstation GPUs like the RTX A5500.
Great displays are a must as well, with 4K resolution and color accuracy that beats all other models from HP.
Basically, HP ZBook models are what you go for if you need the very best system to carry heavy-duty software for work purposes.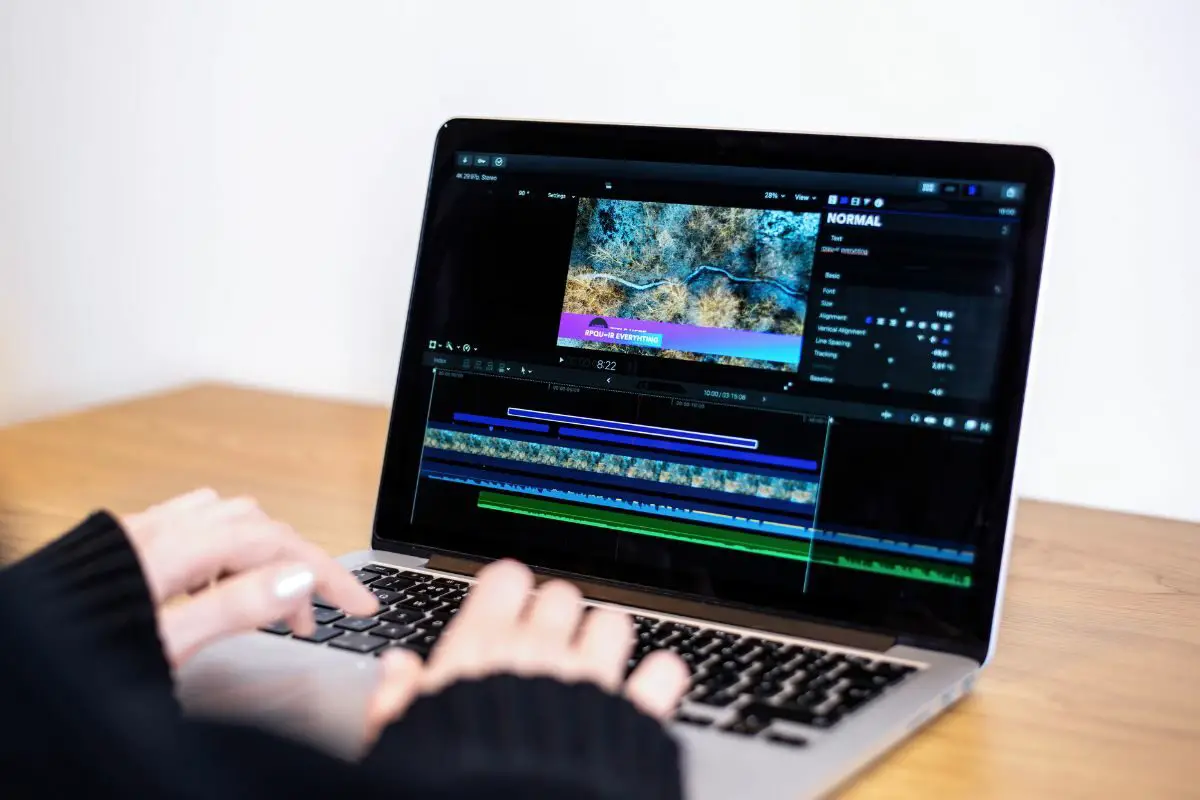 A Brief History of HP
HP, or Hewlett-Packard, is one of the best-known laptop brands on the market and has been for a very long time.
Founded in 1939 by Bill Hewlett and David Packard, it wasn't until 1968 that the company made the HP 9100A, a "programmable desktop calculator". It was not marketed as a computer, but interestingly enough, it brought about the first historical use of the term "personal computer".
In the 80s, the company got into producing desktop printers and scanners. From that point up until now, HP's models in this department are still the first choices of many.
It wasn't until the 90s that the company finally began to develop computers aimed more at consumers, rather than previous systems that were marketed for business and academic purposes.
HP has the second-largest market share in personal computers as of 2022, beaten out only by Lenovo.
Final Words
If you're looking for a good brand when it comes to notebooks, HP products are likely to satisfy you nicely. They have a huge portfolio of devices, allowing users to get a device that appeals to their specific needs, and for most of their options, you can expect a reliable system with appropriate value for the price you pay.
To summarize though, if you have basic needs and want a budget option, Chromebooks and Pavilion systems work. For a gamer on a budget, the Victus line is perfect, and the Omen is an excellent choice if you've got the funds for the very best performance. As a part-time creative, the Envy systems are top-notch, while the ZBook series is for full-blown professionals who have intensive software needs.
Was this article able to tell you everything worth noting about Hewlett-Packard and whether they're a good choice for your computer needs? If so, take a look at our other articles to learn more.