It's not difficult to share a video and play it on your Instagram Story. You just need to open the Instagram app, and swipe left to bring up the Instagram Stories interface. Tap the gallery icon in the bottom-left corner to pull one from your camera roll or long-press the shutter button to record. Edit as you please, once done, and tap "Your Story" to post on your Instagram Story.
I've been using Instagram for over a decade now and have seen new features get added and others get axed. Instagram Stories is one of my favorite features, so I'm glad it has stuck around because I use it a whole lot. If you want to make a video play on your Instagram Story, you'll find that the process is a lot simpler than you might have thought.
If you've been looking for a guide to show you how to play video on Instagram Story, you're in the right place. Let's get right into what you need to do.
How Do You Share a Video on Instagram and Play It in Your Story?
If you want to record a video or you have a video in your gallery that you want to share on your Instagram Story, it's a lot easier to do than you might think.
Follow the steps below to have a video on your Instagram story play automatically whenever anyone views it:
Open the "Instagram" app on your device.
From your feed, swipe left to open the Stories screen. Alternatively, you can press the plus sign in the upper-right corner, and select "Story" from the bottom of the screen.
To share videos from your gallery, tap the gallery preview icon in the lower-right corner. You can also just hold down the shutter button from the viewfinder on the Stories screen to record a video right away.
Select the video from your gallery that you want to have play automatically on your Instagram story.
Here, you can make any edits to your video such as resizing it, adding stickers, text, and so on.
Once done, press the "Your Story" button at the bottom to share the video to your Instagram Story.
That's all you need to do! Now, anyone who checks your Instagram Story will see those videos play automatically.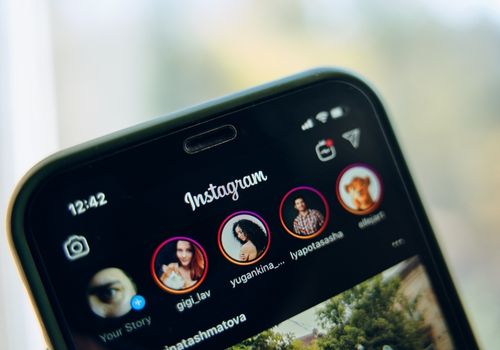 What Can I Do When Shared Videos Won't Play on My Instagram Story?
Sometimes, after you've shared someone's video on an Instagram post or someone else's Instagram Story to your Instagram Story, you might find that the video won't play automatically. It is simply a static image with a play button in the upper-right corner.
This can be annoying because people who view the Instagram Story will have to open the video entirely before it plays, even if you made sure to repost autoplay video.
The good thing is that there are a few tips you can try out if you're unable to make videos play automatically on your Instagram Story. The sections below will talk more about them.
Avoid Sharing Long Videos to Instagram Stories
Back when IGTV was its own thing, sharing those videos would only result in a still image on your Instagram Story instead of the video automatically playing.
However, even though IGTV has been phased out, this may still happen when you share long videos. While I've seen some people recommend that you don't share videos longer than 10 seconds, I advise that you keep videos you share under 30 seconds.
Don't Share Posts with Mixed Content
It's been a long time since Instagram introduced the feature that allows you to put photos and videos in a slide on the same Instagram post. This feature is great for showing your followers different kinds of content.
However, when you try to share a video from a post that contains both photos and videos, it might not work properly.
When you want to share a video to your Instagram Story, I recommend that you try to avoid sharing from a post that contains mixed content. This way, there is a higher chance that the videos play automatically.
Play the Video for a Few Seconds First
Some people recommend leaving a video on Instagram to play for a few seconds before sharing it on your Story. I've tried this with mixed results and it works about 60% of the time when you want to have a video play on its own.
Update Instagram App
If you've been wondering why reels won't play automatically on your Instagram Story, it might simply be because of a bug.
Updating your Instagram to the latest version always helps, and depending on the smartphone that you use, you can get this done through the Apple App Store or the Google Play Store.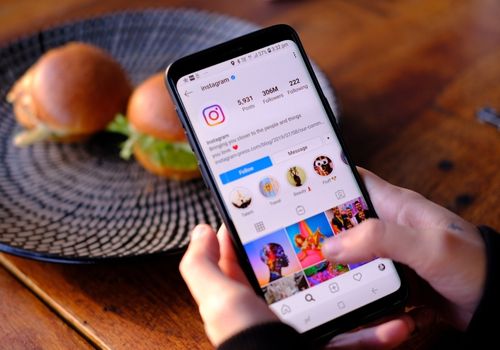 How to Turn Off Autoplay Feature on Instagram?
Instagram's feature which autoplays videos doesn't have a dedicated place where you can turn it on or off. However, this doesn't mean that there isn't a way you can tell Instagram not to autoplay video.
Follow the steps below to turn off this setting:
Open the "Instagram" app.
Tap your icon in the bottom-right corner to go to your Profile page.
Tap the three lines in the upper right.
Select "Settings".
Tap "Account".
Tap "Data Usage".
Now, switch on the toggle beside "Use less cellular data".
With this, Instagram will try to use less data on your iPhone or Android. One of the ways it does this is by preventing a video from playing automatically on a Story until you open it.
Final Words
If you want to share videos to your Instagram Story, it's really simple to do. Just move left from your Feed in the app to get to the Stories screen. Open your gallery to pick a video to post, or simply record a video by holding down the shutter button. Tap "Your Story", and that's it!
If you want to autoplay videos that show up on your Story but it doesn't work, you can try fixes like watching it for a few seconds first, posting videos that aren't too long, or avoiding posts with photos and videos.
We hope this article showed you how to play a video on your IG Story. Take a look at our related articles to learn more.