Asus has two gaming-oriented product lineups: Asus TUF and Asus ROG. It can be hard to understand what makes these lineups different though. Generally speaking, Asus TUF Gaming products are more affordable and built with dependability in mind. Meanwhile, Asus ROG products are marketed to have the best gaming performance and come at a higher price.
I've loved the Asus brand for as long as I can remember. My first gaming laptop was part of the Asus ROG series. It took years after the Asus TUF Gaming series was introduced for me to be able to observe and figure out what sets them apart from the Asus ROG line. But now that I know, it makes buying new gaming products easier.
So, if you want to know how Asus TUF Gaming products stack up against Asus ROG products, this is the right place to be. Let's get straight into it.
Asus TUF Gaming vs Asus ROG: What's the Difference?
You could spend a long time trying to tell the difference between Asus TUF Gaming and Asus ROG products without coming to a conclusion.
It can be tough, but it's possible to tell these product lineups from Asus apart and see the differences in how they are marketed.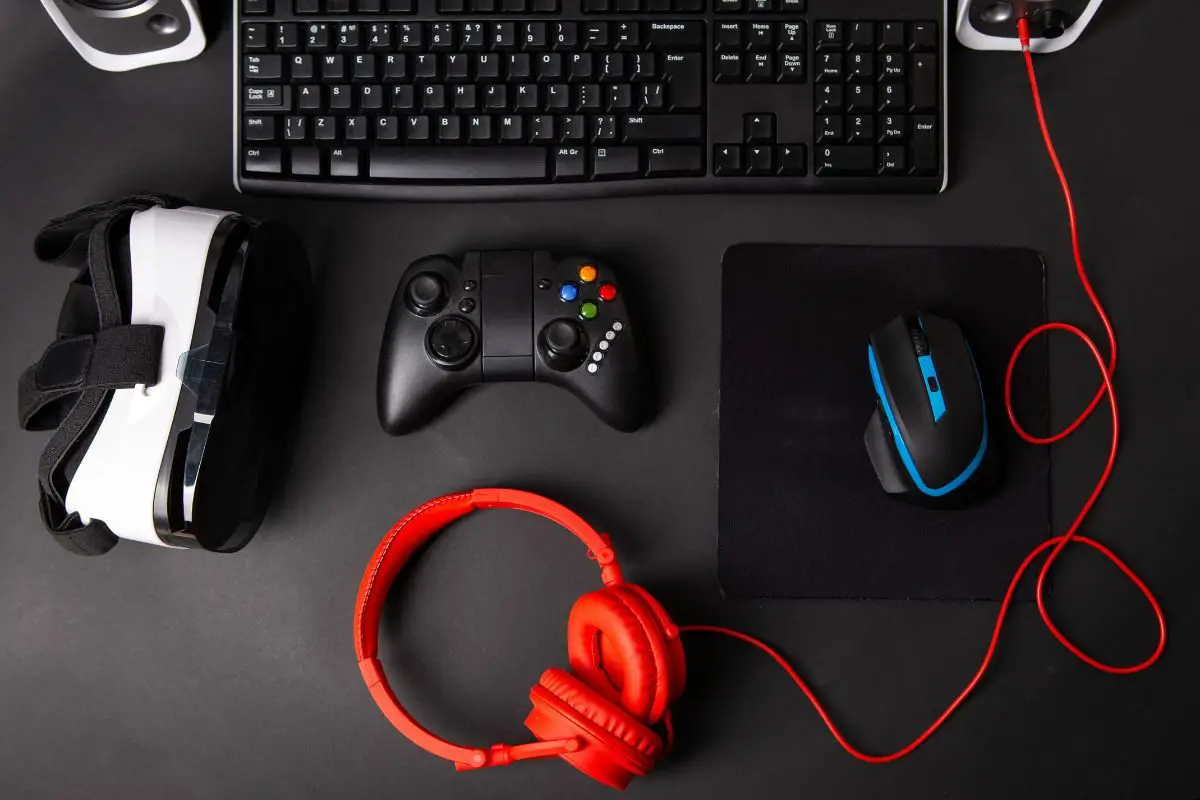 What is the Asus TUF Line About?
The "TUF" in Asus TUF Gaming stands for "The Ultimate Force". That's an aggressive name, but it fits right into the gaming hardware market with that name.
The Asus TUF Gaming lineup covers several different categories of hardware. This starts from popular options like gaming laptops, motherboards, and monitors, and goes down to things like routers, computer power supply units, and even backpacks.
What I've observed is that TUF Gaming products are marketed as more durable and dependable items. They are built with less of a focus on looks, and more on being able to last long and withstand bumps and falls here and there. That should not be surprising considering their name is basically "tough".
This is why you might notice that TUF models go for a less elegant build, focusing on a design that looks rugged and will likely stand up to that.
To an extent, TUF Gaming components are built with performance in mind, but if you're looking for the very best part in any category, you're not likely to find it in the TUF Gaming lineup.
Finally, these parts tend to be relatively more affordable than what the Asus ROG line has on offer, though depending on the product, this might not be to a major extent.
What is the Asus ROG Line About?
ROG stands for "Republic of Gamers", and since 2006 when the subbrand was introduced, it quickly established itself as a solid lineup for people looking for the best gaming performance.
Asus ROG hardware is built with great performance in mind. Whether you're looking for a motherboard, monitor, graphics card, or gaming laptop, you're going to find the best performance in the Asus ROG lineup.
Asus ROG products also stick more to the aggressive design language and RGB lights that modern gaming accessories and components are so heavily invested in.
Of course, with the higher-end performance that the Asus ROG line will give you when compared to Asus TUF Gaming models, it is no surprise that ROG devices are almost always more expensive.
ROG laptops can also be further divided into the Asus ROG Strix, Asus ROG Zephyrus, and Asus ROG Flow lineups.
Asus ROG Strix laptops can be thought of as the regular gaming laptops that Asus offers. They focus on powerful specs and designs that will appeal to gamers.
The Asus ROG Zephyrus laptops are powerful too, but they tend to focus a bit more on compact and more traditional laptop designs.
Meanwhile, the newer Asus ROG Flow line consists of ultra-compact systems with 2-in-1 designs. However, unless you're specifically looking for a tablet hybrid, most people won't consider these systems if looking for a great gaming laptop.
Should I Go for Asus TUF Gaming or Asus ROG?
There are hundreds of products between the TUF Gaming and Asus ROG product lineups. This can make it hard to put a verdict on either of these brands.
However, generally, TUF models are more affordable, have rugged-looking designs, and are built to last. If you're on a budget, these will usually be preferable.
Asus ROG is the best option for people who want the best performance out of their products, want an aesthetically pleasing device, and don't mind paying extra for that experience.
Ultimately, which you choose depends on you and your PC build, but you likely won't be disappointed with either one.
To summarize, the TUF series is capable and offers excellent performance, but is the better option for casual gamers or people on a budget.
Which Gaming Laptop Should I Get? Asus ROG or Asus TUF?
For a lot of people, Asus gaming laptops present the biggest question for them: should they go for TUF Gaming or ROG laptops? Let me help you make that decision.
Pricing
To answer this, the first question you should ask yourself is how much you're willing to spend on a gaming laptop.
Gaming laptops typically go for over $1000 a piece, so options under that can be considered budget gaming laptops. Fortunately, you can easily find an Asus TUF Gaming laptop in this price range.
This doesn't mean that they don't have higher-priced options in the TUF Gaming lineup, but they stay well below the $2000 mark.
On the other hand, when you look at Asus ROG laptops, particularly in the Asus ROG Strix line, you expect plenty of power, and with that, prices are almost always above $1000 (and can go above $3000 for models like the Asus ROG Zephyrus Duo.
Performance
When buying a gaming laptop, performance is a huge consideration.
Asus TUF Gaming laptops are powerful, but even they tend not to hit the same levels of performance that Asus ROG laptops do. Asus TUF Gaming laptops max out at the Nvidia GeForce RTX 4070, even with the 4080 and 4090 being available.
Most TUF Gaming laptops will ship with just 16 GB of RAM too, though you can occasionally find higher than that. It helps maintain their affordable price point, but they aren't for people looking for the very best.
Meanwhile, as expected, the Asus ROG lineup doesn't spare any expense when it comes to power. Whether you're using an Asus ROG Strix or Asus ROG Zephyrus laptop, you have multiple options that come with the Nvidia GeForce RTX 4080 or 4090.
You can also get as high as 64 GB of RAM straight from the factory with an Asus ROG laptop.
Durability and Build Quality
If you need durability, you can't go wrong with an Asus TUF Gaming laptop. There's actually no competition with Asus ROG laptops, and most other gaming laptops, in this regard.
Essentially all Asus TUF laptops are MIL-STD-810H certified. This is a military-grade standard that gives you the assurance that your TUF Gaming laptop can withstand a lot more shock than the average laptop can.
Asus ROG Zephyrus and ROG Strix systems don't have a similar level of ruggedness, so be sure to handle them like other laptops.
However, despite their toughness, Asus TUF gaming laptops tend to have a mostly plastic build. They might have an aluminum lid in some cases.
The build quality of Asus ROG Zephyrus and Asus ROG Strix devices tends to be better, with all-aluminum builds.
Design
If you want a TUF Gaming laptop, you're very unlikely to find many variations in terms of the designs you can choose from. They all opt for a very cool but flat and mechanical design that doesn't give each model much space to shine when compared to the others.
However, in the Asus ROG family, there's variation between Asus ROG Strix, ROG Zephyrus, and ROG Flow laptops, and then more variation within each of those series.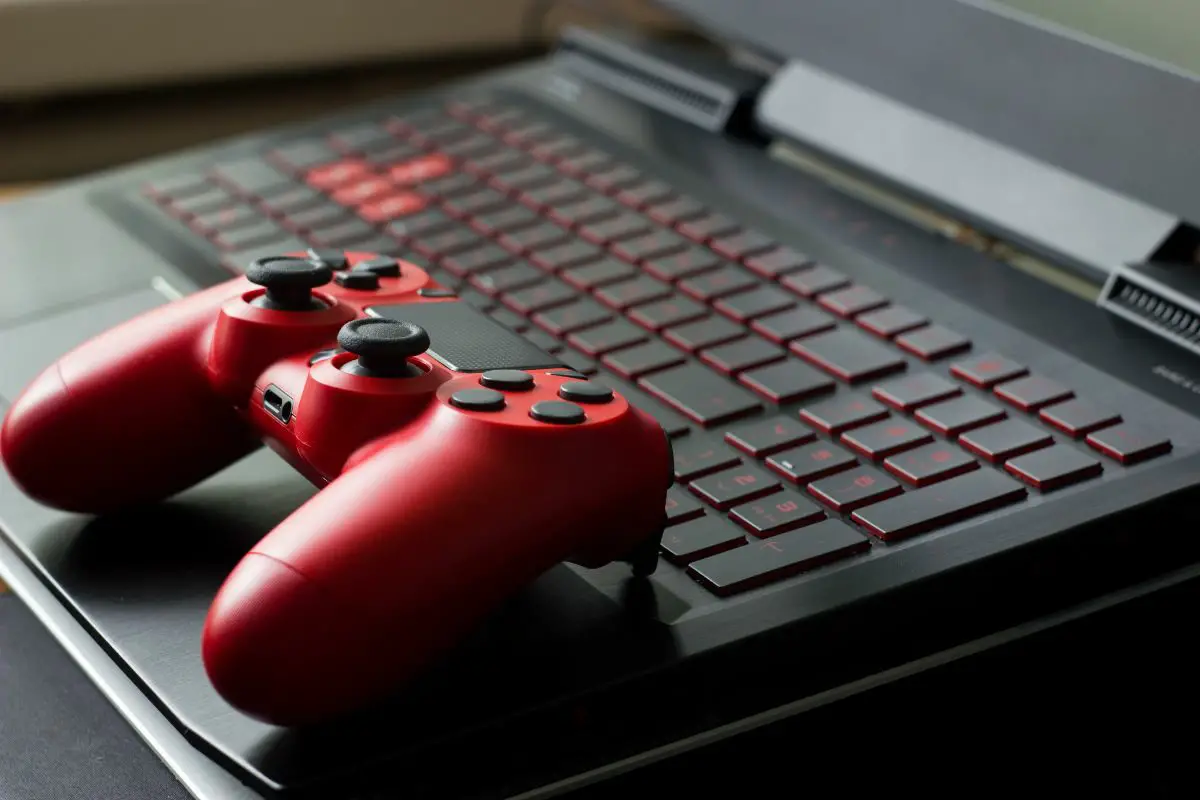 Variety
The Asus TUF Gaming family is much smaller than the Asus ROG one. You'll have hundreds more options with a Republic of Gamers laptop since you can choose an Asus ROG Strix, ROG Zephyrus, or ROG Flow model.
Should I Get an Asus ROG or Asus TUF Motherboard?
If you need a motherboard for a gaming build, there are many Asus products you can choose from. Let's focus on the two gaming-oriented lineups: Asus ROG and Asus TUF motherboards.
Most motherboards in the Asus ROG family are mostly marketed as Asus ROG Strix boards, though there are other series like Maximus and Crosshair which are available.
Asus ROG Strix motherboards are the right choice for you if you consider yourself a hardcore or professional gamer. They use the highest quality components, allow for very effective cooling, and support advanced overclocking features like AI overclocking, overclocking profiles, and more.
If you're trying to get the very best performance out of your entire rig, an Asus ROG Strix mobo will never be a bad option.
Meanwhile, Asus TUF Gaming motherboards carry on similar traits to TUF laptops. They are made to be durable with military-grade components at play, but they still offer great performance.
While they support overclocking, they only have the most basic features in this regard, so they're best for casual gamers.
Which is Better: ASUS TUF vs ROG Monitor?
The Asus TUF and ROG names extend to the monitors that Asus offers. Once again, Asus goes for ROG Strix for their Republic of Gamers product line.
If you've noticed the trend at this point, the Asus TUF line provides affordable options with powerful specs suitable for gamers, while the Asus ROG Strix products give you cutting-edge technology and the very best performance for gamers, though at a premium.
Let's talk about the features and options that make TUF and ROG monitors both different from and similar to one another.
Screen Size
When it comes to the options for screen sizes, things are mostly the same. Both series have models anywhere between 23 and 35 inches.
However, it is when it comes to extremes that Asus ROG stands out. There are Asus ROG Strix portable monitors as small as 16 inches and gaming displays as large as 65 inches.
Display Technology
With TUF Gaming monitors, you have to stick with IPS as your display technology. Every single model they have uses IPS tech for the panel.
Asus ROG Strix displays can be IPS as well, but at the higher end of the spectrum, they give you a few options that use OLED or Mini LED. If that's something you're looking for, then a ROG Strix screen is your only choice from Asus.
Display Resolution
Resolution-wise, there's not too much to complain about when it comes to TUF vs ROG.
Both subbrands give you the same major resolutions to choose from, including 4K, QHD, and Full HD. However, ROG products give you a few more unique options like DQHD (5120 x 1440) and 3840 x 1200.
For practical intents though, Asus ROG Strix and TUF Gaming monitors are matched in this regard.
Refresh Rate
The refresh rate of your panel is very important if you're into gaming. With GPUs that can handle them, higher refresh rates are so much more enjoyable for gaming.
Asus ROG Strix and TUF Gaming monitors support 144 Hz, 165 Hz, and 240 Hz. However, if you want higher than that, such as 360 Hz, you only have the option of ROG displays.
Additionally, if you're very specific about getting a 120 Hz screen, the ROG lineup is still your only option.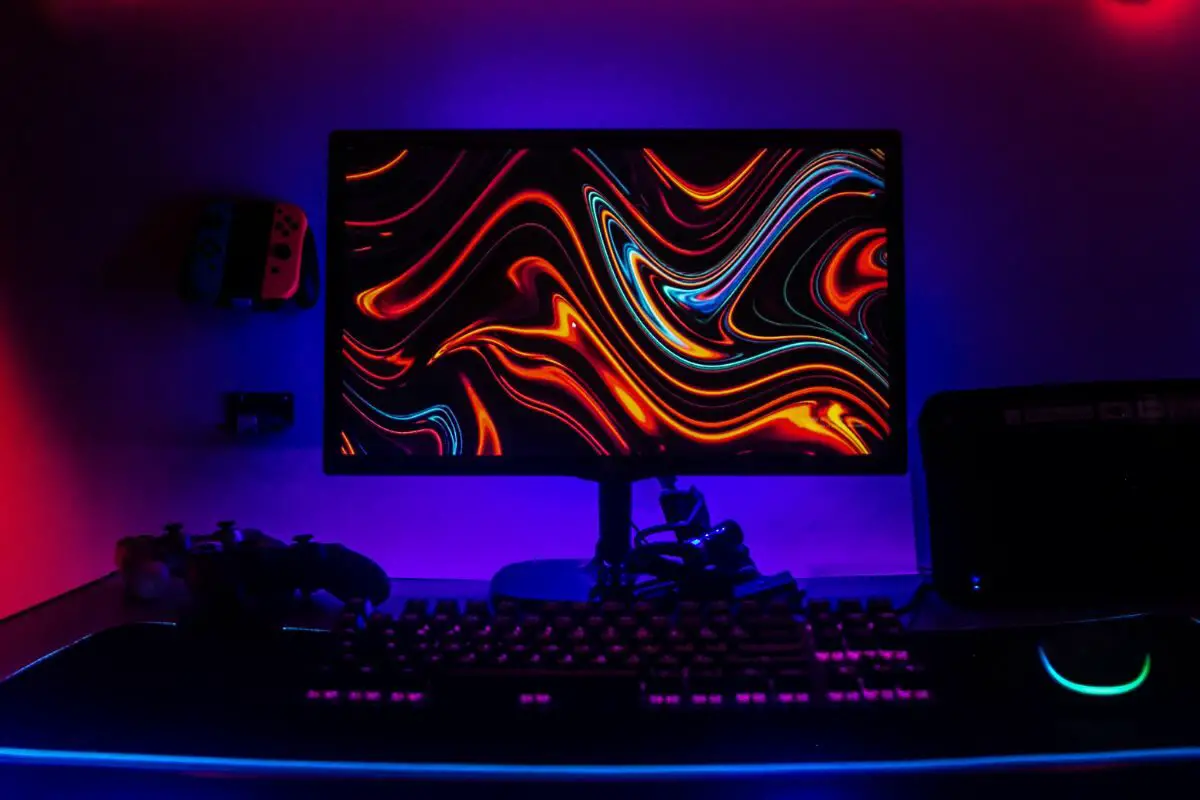 Aspect Ratio
The aspect ratio of your computer monitor basically defines how wide it is. These days, ultrawide and super-ultrawide monitors are becoming popular choices.
There are Asus ROG Strix and TUF Gaming ultrawide monitors (21:9 aspect ratio), and you can also find several options for standard monitors (16:9) from either lineup.
However, if you're searching for a super-ultrawide monitor (32:9), unsurprisingly, you can only get them if you're going for Asus ROG models.
RGB Lighting
Finally, if you have multiple ROG products, you've probably heard about Aura Sync. This is Asus' technology that syncs the RGB lights from multiple ROG products. When in use, it takes your computer to another level, visually.
If you're a big fan of RGB, don't bother with any Asus TUF gaming monitors. They don't have RGB lights, so you will need to opt for a ROG model to get this kind of look.
Are Asus TUF or Asus ROG Peripherals Better for My Build?
There's almost no major computer component that Asus doesn't make, especially when gamer-focused, and that extends to peripherals like keyboards and mice.
As you might expect, TUF Gaming peripherals focus heavily on balancing durability and performance, and they do that well.
For instance, their mice. The designs are relatively simple, typically with two extra buttons. For gamers, they only go as high as 16,000 dpi, so if you need higher sensitivity, TUF Gaming mice might not do it for you.
Asus ROG mice, on the other hand, vary from regular designs to more aggressive options. Most of them have RGB lights, as many as 12 programmable buttons, and as high as 36,000 dpi.
These traits generally apply whether you're getting a keyboard.
Asus TUF Gaming keyboards promise long-lasting performance by using more durable switches, protective coatings over the keys, and spill resistance in most cases. However, all Asus TUF keyboards are wired, so if you want a wireless option, you'll need to look at the ROG line.
Speaking of, the Asus ROG options are for those who need the kind of keyboard performance that befits professional gamers. Just by looking at the spec sheet for any ROG keyboard, you'll see that they're stuffed with features made for gamers.
For instance, they can come with plush wrist rests, hotkeys for streaming, sound-dampening foam to reduce the sound of key presses, multiple tilt angles for comfort, wireless options, and so much more. If you're a streamer, an esports athlete, or simply just a serious gamer, Asus ROG keyboards have what you need.
In summary, keep in mind that you get a better price and more durable build with TUF Gaming products, and a higher-end, more premium experience with Asus ROG peripherals.
What Other Asus TUF Gaming and Asus ROG Products Are There?
The Asus TUF and ROG lineups are massive. Getting an Asus laptop, keyboard, and mouse isn't where it stops for them at all.
For instance, do you want to get a WiFi router? You're also going to need to make a decision between going with The Ultimate Force or choosing the Republic of Gamers.
The same applies to almost every computer component that you can find in a gaming PC. There are Asus TUF and Asus ROG options for power supply units, graphics cards, CPU coolers and fans, and even PC cases. There are even Asus ROG and TUF SSD enclosures, and an actual ROG Strix SSD.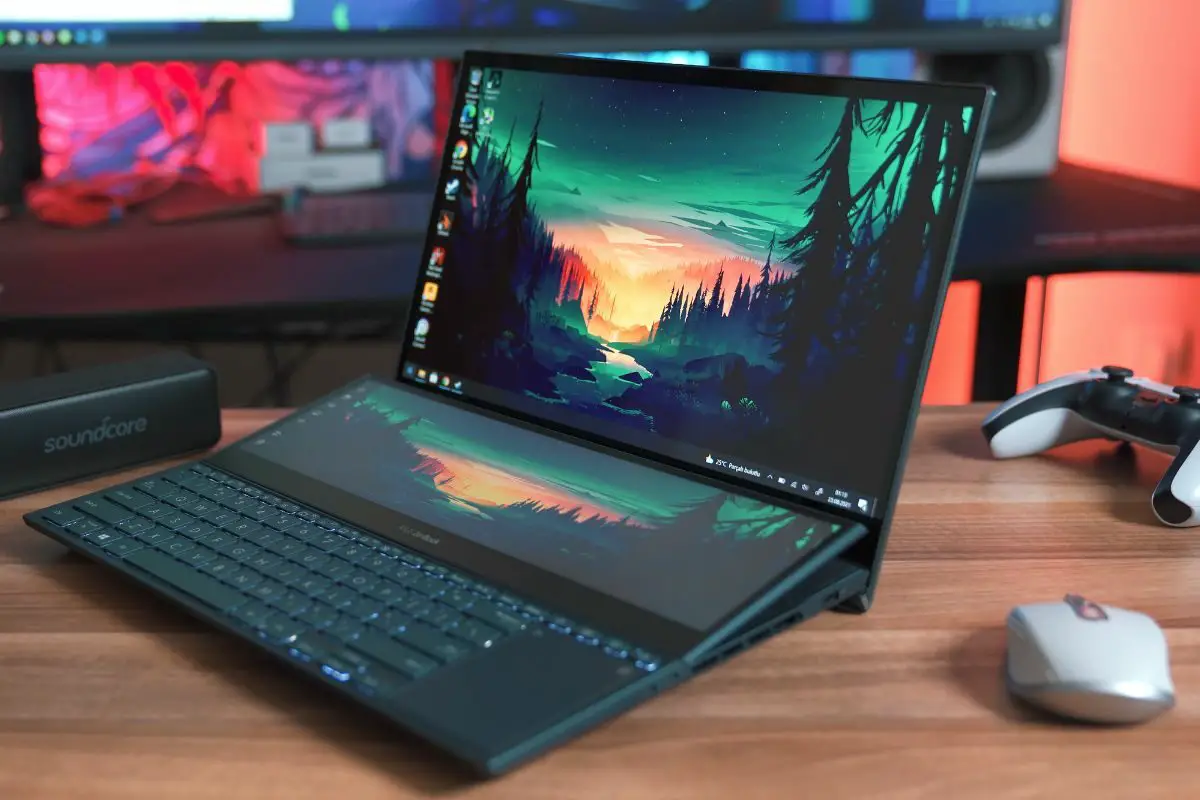 Finally, Asus offers apparel and gear under the TUF and ROG brands, such as backpacks.
The TUF series is smaller than the Asus ROG family of products, even in the categories that they cover. For instance, there's a ROG smartphone, a handheld gaming console, streaming kits, a gaming chair, a video game controller, and so much more.
Final Words
The Asus TUF and Asus ROG families of products are clearly targeted at gamers, but it can be hard to see the main difference between them. Generally speaking, the Asus TUF lineup of products focuses on a balance between durability, affordability, and gaming ability. However, the Asus ROG products bring cutting-edge technology, RGB, and innovative design.
You should keep these traits in mind when trying to buy any of the products that the company offers under either name. It can be helpful if trying to decide between a ROG or TUF gaming laptop, and the same applies to the motherboards, graphics cards, mice, keyboards, monitors, and the many other models Asus has.
Was this article able to show you the main difference between Asus ROG and Asus TUF products? If so, take a look at our related articles to learn more.