Finding your Discord token can take some work. You will have to open the Discord app or app website, click Ctrl + Shift + L, enter the Developer page, then type in specific commands into the search bar.
Just remember that once you find the code, sharing it is not a good idea. Others can hack your account with it.
A friend asked me how to access his Discord token. He wanted to pair bots to his account, so he came to me for help. I guided him through the process, and discussed everything you should know as well.
How to Get Your Discord Token?
Discord tokens are special encryptions that function as representations of usernames and passwords. Servers use it to track and authenticate your movements.
Every Discord token is unique, and you should never give yours to another user. You could risk getting hacked.
If you want to find the code, the process you need to follow might be complicated. Also, this can differ depending on the browser, as well as whether you're using the Discord console.
Ultimately, there are 2 different methods to follow.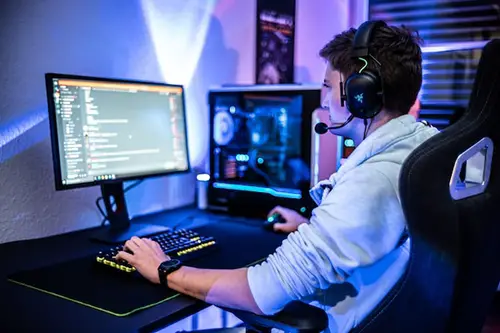 Method 1
Open Discord client or a web page on your desktop browser
Press Ctrl + Shift + L buttons at the same time (or Cmd + Option + I on your Mac computer) to open Developer tools section
Click on the Network tab from the toolbar on the top
Reload the application tab by clicking the F5 button
You will see many values from the table on the screen
Enter/API into the Filter field
Click on the Library button from the message that shows up
Navigate to the Headers tab
From the Headers tab, then scroll down until you see the Authorization code
Copy-paste it
Method 2
Visit the official Discord website or launch the app
Enter your username and password, then log into your Discord account
Click on the F12 button or press CtrL + Shift + L button to enter Developer Tools
Click on the Application tab from the menu
Go to the left side of the panel to gain full access
Expand the Local Storage button
Select discord.com from the menu that pops up
Type in Token into the menu bar page
Press the Toggle Device Toolbar on the top-right corner of the Developer Tools option page
Right click the value
Select Edit Value option
Copy it and paste the token any location you want now
Once again, don't share your Discord token. This will give another user full access to your account.
Even when you're having trouble with your account, Discord staff will never ask for your account token.
FAQ
Answered below are some popular questions.
Why Find Your Discord Token?
You will be able to connect and pair bots to your account outside the Discord client.
How to Find Your Discord Token on Mobile?
I have some bad news for you. You won't be able to.
You will have to use the web or client version of the chatting platform to look for the encryption code.
Final Thoughts
In conclusion, getting access to your Discord token is not easy. However, you can find your Discord token by visiting your developer tools.
You will have to enter the Developers windows to find your Discord token. There are 2 different ways to do this, and I've discussed both.
Once you find the token, don't share it with anyone. It is an encrypted form of your Discord username and Discord password.
I looked at how you can get your Discord token on PC or Mac computer, and also whether it's possible to access it from your mobile phone.