If you're wondering whether Zelle works on weekends, the answer is yes. However, whether you can send and receive money on weekends has nothing to do with the Zelle team. It all depends on your bank or financial institution. Most don't work on nonbusiness days, which could be why your transfer may not be going through.
From all the payment platforms on the market, Zelle is my favorite. I recently wanted to send an important Zelle payment to a friend, but it was not going through. I realized that this was because it was not a business day and my bank wasn't open.
I touched on why this happens in-depth, as well as some additional information regarding Zelle transfers that you might like.
Let's get to it.
Does Zelle Work on Weekends?
Yes, Zelle does work on weekends. But they are a digital payments service owned by Early Warning Services that regulates transfers between bank accounts.
Essentially, they act as an intermediary, as no funds are directly pulled from them - if you make a Zelle payment on a non-business day, it most likely won't go through because banks do not work on non-business days.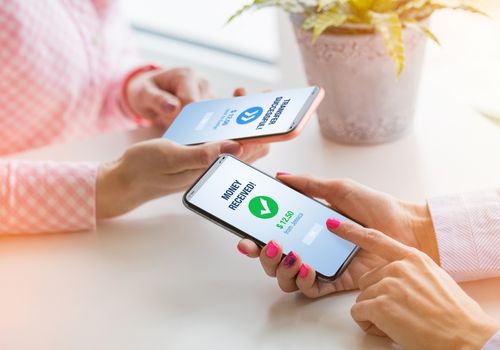 How Long Does Zelle Payments Take to Go Through?
Zelle usually transfers cash the moment it is sent. Sometimes, the process can take a bit longer. This depends on whether you have included the correct recipient's email address, US mobile number, or other necessary related information.
If you've included the wrong information, Zelle will bounce your money transfer, and ask you to recheck the details you included.
When you transfer money to someone who is not fully enrolled with Zelle, your payment will get stuck. However, there will be a 14-day window that the other user can use to sign up for Zelle pay and accept the payment request.
Why is My Zelle Payment Not Going Through?
Before I get started, remember that you won't be able to send money if you've included the wrong mobile phone number, recipient's email address, or other related information.
With that out of the way, here are some other reasons why you can't process payments:
1. International Transaction
You can't make transfers to users who are outside the US. You can only sign up and open an account if you have a US mobile number.
2. Mobile App Problems
This could be due to glitches on the Zelle mobile app. You should be able to restart your phone to fix them.
If you're stuck with a glitch and the regular reboot didn't work, you can try force-restarting. On Androids, all you have to do is press and hold your Power button for several seconds. However, on iPhones, it gets a bit more complicated.
To force-reboot the iPhone 8 and later models, as well as the SE 2 and 3:
Press and let go of the Volume Up button, then do the same for the Volume Down button
Press and hold the Side button until you see the Apple logo pop up
iPhone 7 and 7 Plus:
Press and hold both the Power button and Volume Down buttons at the same time until you see the Apple logo
iPhone 6, 6S and SE (1st gen):
Press and hold both the Power and Home until you see the startup screen
You could also be dealing with a bug. To fix this, you can try updating Zelle, or your OS. To update your OS, do the following on iPhones:
Open the Settings app
Go to General
Click on the Software Update button
Tap on the Install Now option
On Androids:
Open the Settings app
Click on System from the bottom of the page
Select the System Update option
Follow the onscreen instructions to finish up and download the latest firmware
When it comes to updating the Zelle Pay app, go to your respective app store and search for the application. There should be an update button next to it if there is a pending update ready.
If you're dealing with a bug on the Zelle app and updating didn't help, you can contact the Zelle mobile banking app team. They will get back to you about how to fix the issue.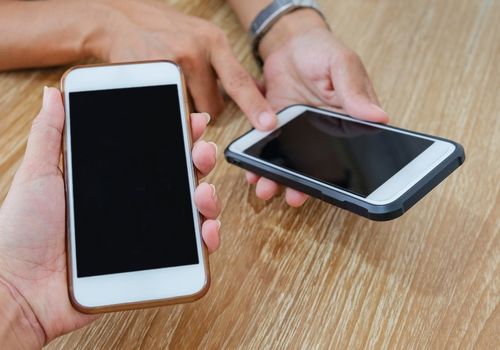 3. Technical Issues
Last but not least, the problem could be due to broken servers. The Zelle app has a server status page that you can visit. You can also head over to the Zelle website homepage to find out.
Your bank's servers may also be down. On your bank mobile app or website, there should be a text informing you of this. Or like with Zelle, you can check out their system status page.
What is the Zelle Daily Transfer Limit?
This depends on your bank. I've looked at the daily and monthly transfer limits for a couple of them below.
Ally Bank: Daily limit - $5,000 Monthly limit- $10,000
Bank of America: Daily limit- $2,500 Monthly limit- $20,000
Chase Personal Checking - Daily limit $2,000 Monthly limit- $16,000
Chase Business Checking or Chase Private Client - Daily limit $5,000 Monthly limit -$40,000
Citibank Account, Basic Account, and Access Account - Daily limit - $2,000 Monthly limit - $10,000
Citibank Citi Priority, Citigold, and Citi Private Bank - Daily limit $5,000 Monthly limit -$15,000
Citizens Bank - Daily limit $1,000 Monthly limit - $5,000
PNC Bank - Daily limit - $1,000 Monthly limit - $5,000
U.S. Bank - Daily limit - $2,500 Monthly limit - $10,000
USAA - Daily limit $1,000 Monthly limit - $10,000
Wells Fargo -Daily limit $2,500 Monthly limit -$ 20,000
FAQ
Answered below are some popular questions.
Can Money Get Lost in Zelle?
If your Zelle payment is not going through, you may assume that your money has gone missing. However, there may have been a problem entering the recipient's details, like their phone number, or debit card details.
You may also be trying to send money on a non-business day. Zelle's transfer will go through the very next business day.
You might be wondering whether you will lose money if you send cash to a user who doesn't have a Zelle account. Your money will be transferred back to your account after the 14-day window for them to accept the request has passed.
Final Thoughts
Whether your payments go through on the weekend depends on your online banking services. Most banks don't work on weekends, which is why you may be having trouble transferring money with Zelle on Saturday or Sunday.
It could also be because you haven't included the correct email address or phone number, or because you're trying to send cash to a bank account that is not registered in the United States.
Hopefully, you found all the points discussed useful and can make instant deposits now.