If you keep getting hit with the Entitlement.diagnostics.office.com certificate error, you're most likely dealing with an invalid security certificate. All you have to do is open Outlook, click on View Certificate when the error pops up, then double-check the name issued on it.
Apart from this, you could be facing the "security certificate is invalid" problem because your outgoing SMTP port is acting up. Change it from the Outlook File tab, then check whether you're still dealing with the outlook error.
The outlook security certificate warning error kept appearing a couple of months ago, but I managed to sort it with the tips and tricks discussed below. Keep reading to find out more.
How Do You Fix Entitlement.diagnostics.office.com Certificate Error?
There are a couple of fixes to try: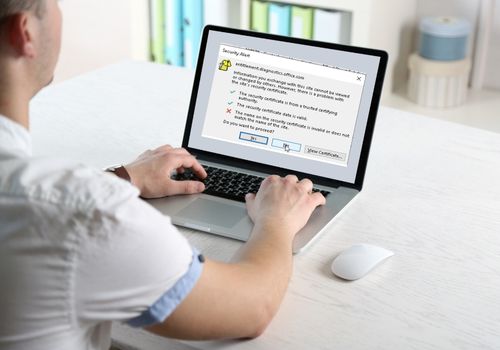 Solution 1: Verify the Certificate Name
Always verify your certificate name whenever you see an Outlook security certificate error. This usually gets rid of the problem, plus it's a pretty easy process. Simply:
Open Outlook and wait for the Outlook security alert certificate error to appear
Click on the View Certificate option on the right side of the screen
Tap on the 'Issued to Name' option
Now check whether the name on the security certificate matches the name on the mail server
Change the name on the certificate if the names don't match up
Restart Outlook
Solution 2: Change the SMTP Port
Next up, try changing the outgoing SMTP port. This is a fix that I've had luck with, and I know quite a few users who have been able to fix their Outlook client this way.
Here's what you do:
Launch Outlook
Click on the File tab
Tap on the Info tab and go to the Account Settings window
While in the Account Settings window, select your Email account and press the Change button (will be under the Email tab)
Click on the More Settings button
Select Advanced Tab
Change the Outgoing SMTP port
Press Ok to save the changes
Restart Outlook after you're done, and check whether the Outlook security certificate error still pops up.
Solution 3: Use the Domain Name/ Correct Mail Server
If Outlook isn't connected to the right domain name, you'll have trouble collecting diagnostic data. This will ultimately cause the Entitlement.Diagnostics Certificate error to appear.
To change your domain name:
Sign into your Microsoft Outlook account
Go to Setup from your account settings
Click on the Domains page
Select Add Domain
Follow the steps to confirm that you own a domain name
Head to the Users section
Click on Active Users
Select an email to change to the domain that you just added
Solution 4: Check Date and Time
Sometimes, incorrect date and time settings can cause the Outlook certificate error. If this is what you're dealing with, the Outlook client will have trouble connecting you to their servers.
You may have meddled with your computer's date and time settings and forgotten to change them back. Fixing this service connection point issue is easy:
Right click on the bottom right corner of the screen
Select Adjust Date/Time
Wait for a window to open up
Select Date & Time
Check your phone and enter the correct time
Press Change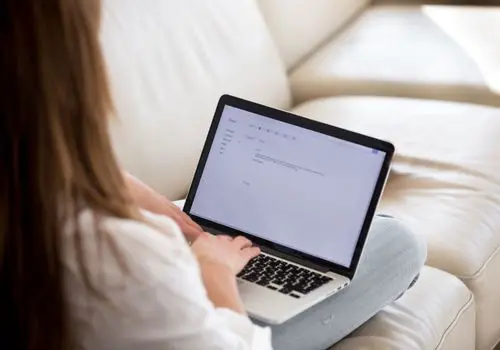 Solution 5: Change DNS Records
Faulty DNS records can cause the autodiscover certificate error to appear. Here's the deal - the process to fix this differs depending on the registered domain that you're using.
I use a Name Cheap registered domain, and it's pretty popular. Here's the process to follow if you use it:
Visit the Name Cheap website
Sign into your account
Select Domain List
Click on the Manage button in front of your domain name
Go to the Advanced DNS tab
Click on the Add New Record button
Make the following changes to the Host Records and Mail Settings sections
| Type | Host | Value |
| --- | --- | --- |
| CNAME Record | autodiscover | autodiscover.outlook.com |
| CNAME Record | sip | sipdir.online.lync.com |
| CNAME Record | lyncdiscover | webdir.online.lync.com |
| CNAME Record | msoid | clientconfig.microsoftonline-p.net |
| CNAME Record | enterpriseregistration | enterpriseregistration.windows.net |
| CNAME Record | enterpriseenrollment | enterpriseenrollment-s.manage.microsoft.com |
| TXT Record | @ | TXT Value generated for your domain in the Office 365 account* |
| TXT Record | @ | v=spf1 include:spf.protection.outlook.com -all |
Select the Custom MX option
Create the record for @ host pointing to [yourdomain-tld].mail.protection.outlook.com with 0 Priority
Save the Changes
Solution 6: Use a Repair Tool
If you're still having trouble, go ahead and use a repair tool.
Repair tools are third-party, and knowing what to choose can be confusing. You might also need to pay to use some. This is one of my personal favorites:repair tool
Download https://www.restoro.com/
Wait for it to install and run the file
Click on the Start scan button
Tap the Repair All button afterward to confirm
Hopefully you won't have any issues now. In case the error message still pops up, I have one last fix for you.
Solution 7: Contact Microsoft Support Page
Lastly, try contacting the Microsoft team. The issue might be due to a complex bug or glitch that only they can fix.
There are a couple of ways to can get in touch with them. You can either reach out by visiting the Microsoft support page or through their hotline.
Just remember that it might take a couple of days for them to get back to you.
What Do You Do If the Above Fixes Didn't Work?
If the above fixes didn't work, I have a workaround that you might like. I'm talking about using a different mail client.
There are quite a few on the market, so you might be confused about what to choose. Well, I recommend Mailbird. It's a personal favorite and has never disappointed me. Also, it isn't that expensive.
If you are going to use Mailbird, know that the Mailbird server automatically detects your outgoing server and also supports IMAP, POP, and SMTP.
To set it up:
Download the Mailbird client
Run the file after it installs
Open it up afterward
Click on the Add Email Account dialog box
Enter your name, email account name and password
Click Continue to confirm
Wait for the Network Settings box to appear
Tap Continue
Wait for the system to detect all the settings configured to your email
Now customize your Mailbird experience, like assigning profile photos to your contacts
Add your favorite integrations to the account - select the apps that you want to add, like Whatsapp and Google Calendar and then click Continue
FAQ
Answered below are some popular questions.
What is Entitlement.diagnostics.office.com Certificate Error?
It's a special error message that pops up when there are issues with the entitlement of your Microsoft Office 365 app. This usually happens while Microsoft collects diagnostic data. However, you can fix Entitlement diagnostics pretty easily.
How Do I Check My Office 365 Certificate?
This is pretty easy to do:
Open the File tab
Click on Options
Click the Trust Center button on the left panel on the screen
Click the Email Security option
Tap on the Encrypted E Mail tab, and then select Settings
Select Choose (from the Certificates and Algorithms tab)
Go through the certificates on the screen
Click View Certificate
How Do I Verify That The Server is Configured to Use TLS?
Open the Windows button on the lower left hand corner of your PC
Click on the Internet Options button
Select Internet Options from the list that pops up
Click on the Advanced tab
Scroll down all the way to the bottom
Confirm that TLS 1.2 is checked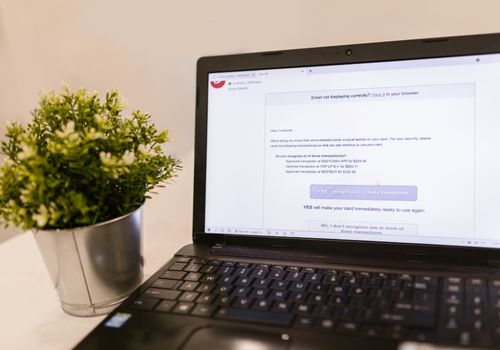 Final Thoughts
The outlook certificate error is annoying, but it is quite easy to fix. You may face it because you haven't verified your SSL certificate name. It may not be the domain name that you registered with. This will only take a couple of seconds and should get rid of the certificate warning message once and for all.
At the same time, your hosting provider name might be wrong. Check the domain name certificate.
The error can also pop up when your computer's date and time settings are incorrect. The office data collection would act up if this is the case, and you'll see the security warning.
If your computer's date and time settings are wrong, you'll not only face the security pop up, but other problems with Microsoft Outlook, and a range of other PC issues as well.
Of course, if the outgoing SMTP port launch is wrong, this can cause certificate errors too. Your Internet Service Provider might be responsible and have blocked it.
Not only did I look at ways to get rid of the outlook security certificate error, but some additional tips and tricks that you might like. For instance, what to do if the certificate error won't go away.