If the DS4 Not Detecting Controller issue persists on your PC, reinstalling the device driver usually works. Also, check if you have the latest version of the software.
A couple of weeks back I spent 4 hours fixing this issue. While my friends enjoyed their late-night gaming session, I was busy having a not-a-very-pleasant time with my PS4 controller and Windows.
Luckily, you don't need to have the same story.
I'm going to share the best solutions I found after digging into the software myself that can get your DS4 Controller working like a charm!
Let's begin!
How Do I Fix DS4Windows Not Detecting Controller?
I'll be going over a total of 6 different methods you can try to get your DS4 controller working in Windows 10 and 11.
All these methods can be performed independently, which is to say you don't need to follow them in the same order.
The reason there are so many methods is that this issue in DS4 Windows can arise due to several reasons. I'll talk about these a little later, but let's first discuss the solutions.
1. Update DS4Windows Software
It's not uncommon for outdated apps to cause problems like these. That's why the first step should always be to check whether your version of DS4Windows is up-to-date or not.
All you have to do is browse the folder where you installed the software (by default it's the "C:\Program Files" folder) and find the DS4Updater application.
Now open it and let it scan for updates.
If you have the latest version, you should receive a prompt saying "DS4Windows is up to date." If not, simply follow the on-screen steps and install the updates.
Once updated, check whether the DS4 not detecting controller issue is fixed. If not, follow the solutions discussed below.
2. Reinstall DS4 Windows Device Driver Using Control Panel
If there's a problem with the device driver, your best bet is to reinstall it. To do that, disconnect the controller from your PC and follow these steps:
Open Windows Control Panel by clicking on Start and typing in the same.
Go to Hardware and Sound > Devices and Printers.
Now connect the controller to your computer, you should see the game controller icon appear in the window.
Right-click on the icon and select Properties. Now switch to the Hardware tab.
Under the 'Device Functions' section, find HID-compliant game controller and double-click it.
Switch to the Driver tab, select Uninstall Device and confirm it. Once the driver is removed, disconnect the controller from your PC.
That's it for the uninstallation.
Now open DS4 Windows and reconnect your controller. This will automatically install the required drivers and hopefully, fix "DS4Windows not detecting controller" error on your PC. Otherwise, it's likely a software glitch that's causing the problem.
3. Enable HID-Compliant Game Controller In Device Manager
Don't worry if it sounds too technical. HID or Human Interface Devices is simply a fancy term for a user input or output device. So, your keyboard, mice, speakers, and even the controller are all HIDs.
Sometimes, a Windows update can accidentally disable these devices. If this is the case, you might get the DS4 Windows not detecting controller error.
To fix that, you need to manually enable device drivers in the Device Manager. Here's how:
Make sure your controller is connected and DS4 Windows is open.
Now open the Start menu and search for 'Device manager.' Press Enter.
From the list of devices in the Device Manager window, expand the Human Interface Devices option.
Right-click on the HID-compliant game controller and select Enable device.
This will enable DS4 Windows device driver. You can close Device manager now and check if the controller devices are working.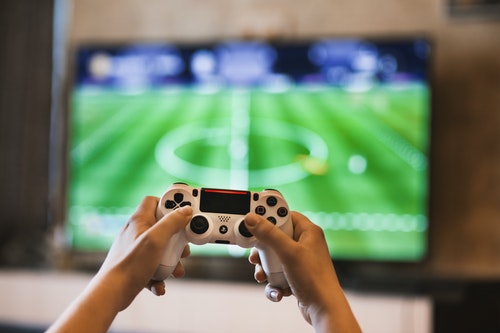 4. Scan For Hardware Changes
If you've recently uninstalled an app or driver and it has led to this problem, you should scan for hardware changes.
Open Device Manager by following the steps mentioned above. Now click on Action in the menu bar, and select Scan for hardware changes.
This should fix any bug or error related to DS4 controller hardware. Launch DS4 Windows to see if the error is resolved or not.
5. Uninstall Windows Updates
While keeping your Windows PC up-to-date is good practice, the latest updates might come with their quirks.
Many users have reported that the 'DS4Windows not detecting controller' issue occurred after installing a Windows update. In this case, uninstalling recent patches might be your last resort.
For Windows 10: Open the Settings app. Now go to Update and security > Windows update. Click on View installed update history.
For Windows 11: Go to Settings > Windows update > Update history > Uninstall updates.
This will open a Control panel window showing all the installed updates.
Select the recent Windows update and click on Uninstall. Complete the uninstall process and restart your computer.
6. Hide Ds4 Controller
Here's a simple trick that worked for me and a lot of my friends. Specifically, this might work in situations when the DS4 Windows successfully detects your wireless controller but you can't get it to work in games.
All you have to do is open DS4 Windows, go to the Settings tab, and check the Hide DS4 Controller option. Often, my DS4 controller device starts working properly after changing this option.
I can't tell the exact reason why this works. Perhaps the problem arises when Windows OS detects your physical controller as both an Xbox controller and PS4 controller, causing confusion between the two controllers.
What Is DS4 Windows?
DS4 Windows is an emulator that lets you connect your PS4 Dual Shock 4 controller to your PC.
Since Windows doesn't natively support DualShock 4 controller, this software essentially tricks your PC into thinking that the connected controller is an Xbox controller, which is supported natively in Windows.
Installing the tool is easy. Just download the zip file from this GitHub page and extract the contents. Once extracted, it will open in a new window containing both the DS4Updater and DS4Windows applications. Double-click on the latter to install DS4 Windows.
Now you can simply connect your Dual Shock 4 and play PC games using the PS4 controller.
Why Can't DS4 Windows Detect My Controller?
You might face this problem due to a number of reasons, but the primary ones are listed below:
Malfunctioning Of Device Driver
The number one reason behind DS4 Not Detecting Controller is a driver error. This includes buggy wireless controller drivers, improper installation, or simply outdated drivers. You can easily fix these issues by updating or reinstalling the necessary drivers.
DS4 Accidentally Disabled By Windows
Sometimes, the system can accidentally disable DS4 from using your game controller. Or you might have unknowingly modified some setting that's preventing your PC from accessing DS4 controller. You can fix this by re-enabling DS4 controller via the control panel.
Recent Windows Updates
In some cases, the latest Windows update might mess with the configuration of your wireless controller driver. If this happens, then you need to uninstall some of the recent patches using the method we discussed.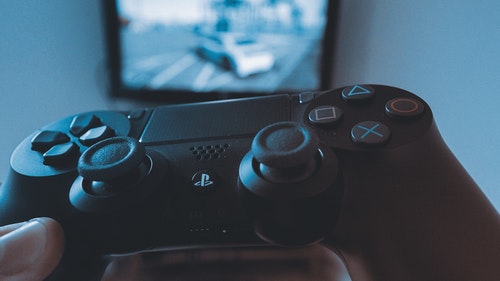 FAQs
How Do I Connect My DS4Windows Controller?
The process is simple. Download and install the latest version of DS4 Windows and run the application. Plug in your DualShock 4 or DualSense controller via USB or Bluetooth and voila! You can now enjoy your favorite games on your PC using your PS4/PS5 controller.
Can You Use DS4Windows On PS5 Controller?
Yes. You can use DS4 Windows with a PS5 controller. You just need to make sure that you're on Patch 2.1.17 or later. If you've downloaded DS4Windows from the GitHub page, you're already on the latest patch and don't need to worry about the compatibility.
Does DS4Windows Work With Any Controller?
DS4 has a complete list of the supported controller on their website, so I suggest you check that out. It looks like the software will work with any DS3, DS4, DS5, or Joycon controllers. Using it with a generic one or a replica of an official controller might be hit-or-miss.
Conclusion
I hope that you were able to fix the DS4Windows not detecting controller error using the above solutions.
You'll find that a lot of methods we discussed are quite easy when it comes to fixing errors related to device drivers or Windows software versions. Nonetheless, these are solutions that have worked for the majority of users.
If one of them works for you, you can finally go back and play games to your heart's content.