The Cash app invalid card number issue is usually caused by entering the wrong card details into your account. Go to your Cash app account, double-check this, and enter the correct details.
The problem can also pop up if your card has expired, or due to a bad internet connection.
I recently faced the card invalid error code, and with a bit of digging, I figured that it was due to the wrong credit and debit cards being linked.
I described how I fixed it below, along with some additional information.
How Do You Fix Cash App Invalid Card Number Message?
There are many ways to fix the app invalid card number issue, and they include: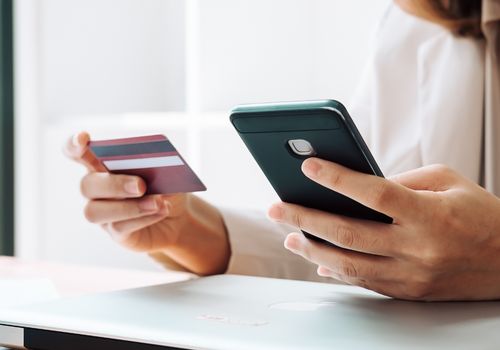 Solution 1: Check the Correct Card Details (For Bank Account Connected)
You might keep seeing the error because you've accidentally included the wrong card details. This can cause an error message, so you should always rule it out before moving on to other fixes.
When checking your card details, get a friend or family member to help you. They can double-check the card number and CVV number to ensure that you're including the right information.
Solution 2: Activation Process
I've used brand-new cards that I've forgotten to activate before. No surprise, the invalid card message popped up. This could be what you're dealing with - if this is the case, reach out to your bank and ask for your card to be activated. This may take a few days.
Solution 3: Change Your Card
Your card details might be correct, but the card may have expired. You can swap the expired card with any replacement card you want (as long as it's supported).
The Cash app may show the credit verification message because the card you're trying to link is not supported by them.
Cash app supports a range of cards, but they don't accept PayPal, business debit cards, or ATM cards.
Make sure you include the same debit card that's linked to your bank account. You'll have to double-check this and change your card if necessary.
Solution 4: Clear Cash App Cache and Data
Cash app's cache data might be corrupt and could cause an invalid card error. If this is the case, you will have to clear its temporary data. No, you won't lose any important information. You'll only have to sign back into your account again.
On iPhones:
Open the Settings app
Scroll down until you find the Cash app application
Click on the Clear Temp Data button
Confirm the change
On Androids:
Open the Settings app
Select the Apps option
Find the Cash app application and click on it
Tap on the Storage option
Tap the Clear Cache button
Once you've cleared your cache, restart your device. Hopefully, your cash app account works, and you can make internet transactions again.
Solution 5: Restart Your Phone
If none of the above fixes worked, you might be dealing with a system glitch. Try turning your phone off and on to fix this. If that doesn't work, you will have to do a force reboot.
On Androids, the process differs depending on your device. However, holding down the Power button for around 10 seconds can get the job done.
On iPhones, it gets a bit more complicated.
To force-reboot the iPhone 8 and later models, as well as the SE 2 and 3:
Press and quickly release the Volume Up button, then do the same with the Volume Down button
Press and keep holding the Power button until the Apple logo appears
iPhone 7 and 7 Plus:
Press and keep holding the Power and Volume Down keys until the Apple logo appears
iPhone 6, 6S and SE (1st gen):
Press and keep holding the Power and Home buttons at the same time, then release them when you see the startup screen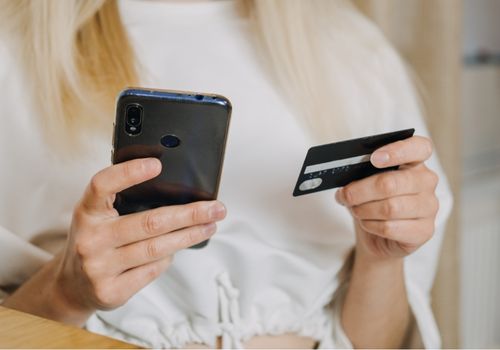 Solution 6: Update Cash App Version
Just like any other app, Cash app needs to be regularly updated. Or, it could act up and cause various problems, like the cash app invalid card number error. You should be able to take care of it with an update.
Open the respective app store on your iPhone or Android, search for Cash App, and click on the Update button next to it. Check if your Cash app debit card works.
Just know that you need a stable internet connection first.
Solution 7: Update Operating System
Before I move on to my last two fixes, I suggest updating your operating system. It could have been bugging out and causing the issue.
To update iPhones:
Open the Settings app
Click on General
Choose Software Update
Tap on the Install Now button and wait for the new OS version to download
To update Androids:
Open the Settings app
Click on the System option
Tap on System Update
Follow any onscreen instructions to upgrade
Solution 8: Contact Cash App Support
Cash app might be dealing with a bug that they don't know about. Contact cash app support team and tell them about the problem you're facing. They should get back to you soon.
Solution 9: Contact Bank
You can also try contacting your bank. The error might be due to a server outage or problem on their end. They will tell you when things are back up and running again.
FAQ
Answered below are some popular questions.
1. How to Link Cash App Debit Card?
Here's what cash app users can do:
Open the Cash app and sign into your account (create an account if you don't already have one)
Click on the Banking tab option (left bank icon)
Click on the Linked Accounts button
Enter all the details needed for your debit card - get someone to double-check this so that the cash app invalid card error won't appear
2. Why is My Cash App Declining When I Have Money?
There are many reasons why this issue can pop up. Usually, it's due to the servers being down. Visit the Cash app system status page and check whether this is the issue you're facing.
The problem can also appear if your account is blocked. This could be the case if the Cash app team suspects unusual activity (they may temporarily suspend internet transactions in case someone has hacked your account).
You could also be using an outdated version of the application. I've run through how you can update and fix this on both Android and iOS above.
3. What Do You Do if Cash App Card Won't Activate?
Many cash app users get stuck with random errors when trying to activate their cash app card due to a poor internet connection. If this is the case for you, try restarting your router. Or, your app could be glitching out. You should be able to force-close it to take care of this.
4. Can I Send Money From Card Cash App to Paypal?
Since Cash app doesn't support PayPal cards, you might be wondering whether you can send money from Cash app to PayPal. The answer is yes.
However, it requires a workaround. Neither Cash app or PayPal are partners, so you will have to try an indirect method to transfer funds between the two platforms.
You will have to send money from your PayPal account to your bank account, then redirect the cash from your bank account to your Cash app profile.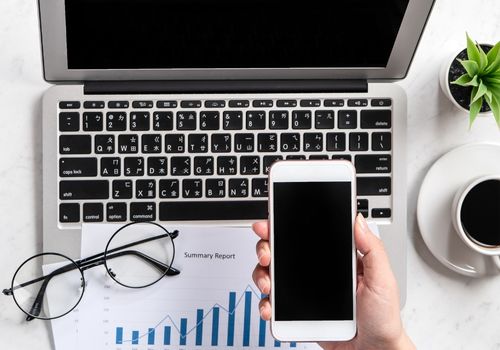 Final Thoughts
There are many reasons why the cash app invalid card number message could pop up when you're trying to make an internet transaction. Usually, it's due to entering incorrect card information or having linked an expired card.
Make sure you enter the correct info, like the expiry date, cardholder's name, and CVV number.
You could also run into the error when linking a card if the expiration date has passed, or because the banking details don't match your name.
Lastly, the problem may be software-related. You might be dealing with a bug or glitch. Updating Cash app, or restarting your phone can fix this.
We hope you found all the points discussed useful and are able to make internet transactions now.