The Ryzen 7 2700x is an excellent CPU for anyone who wants a smooth gaming, video editing, or 3D modeling experience without breaking the bank. With 8 Cores, 16 threads, and a Max Boost Clock speed of 4.3 GHz, the 2700x is an excellent multi-tasking CPU as well being great for overclocking.
Plus the Ryzen 7 2700x RAM compatibility is great too as it supports memory speeds up to 3200MHz with overclocking.
To tap into the full potential of the Ryzen 7 2700x, you need to pair it up with the right motherboard.
What's the Best Motherboard for Ryzen 7 2700x?
In this blog post, I'm going to be reviewing a variety of motherboards which complement the CPU well.
Product Reviews
Compatibility with Ryzen 7 2700X
You can't just pair up any motherboard with a Ryzen 7 2700x. They have to be compatible with each other. So what motherboards are compatible with Ryzen 7 2700x?
It all comes down to the socket and chipset. The 2700x, like all second and third-generation Ryzen CPUs, can only be mounted on a motherboard with an AM4 socket. In addition, the motherboard needs to have a compatible chipset. Unlike the socket, however, you've got a couple of options when it comes to chips: B450, B350, X470, X570…etc.
But What's the best chipset for Ryzen 7 2700x?
The most powerful Ryzen 7 2700x compatible chip would be the X570. It supports overclocking and multi-GPU connections and it supports the highest Max RAM speed.
Each of the motherboards I've reviewed has been confirmed to be compatible with the Ryzen 7 2700x.
Best Gaming Motherboard for Ryzen 7 2700x
The MSi B450 Tomahawk comes with a lot of features that are directed towards gamers. For starters, it comes with a gaming device port for connecting high-end gaming peripherals and adjusting their settings. For instance, you could plug in a gaming mouse into the port and then use MSI's Mouse Master software to set the dpi and polling rate.
The B450 Tomahawk comes with other gaming tools as well, including hot keys which I found rather helpful.  It lets you program commonly used gaming commands to specific keys. If you play e-sports titles often, then you might be a fan of MSI's boost, which is a feature that improves the quality of your voice during live matches.
The Tomahawk does well with prolonged use, thanks to its ability to prevent temperatures from spiking. This is largely due to its extended heat sink which provides a huge surface area for an increased rate of heat dissipation.
It ships with Total Fan Control software which allows you to do things like set temperature targets for both the CPU and motherboard. The software will then set fan speeds automatically to reach these targets.
The B450 Tomahawk ATX motherboard contains MSI's Core Boost Technology which refers to a cleaner and more isolated circuitry. Better isolation means that there's less chance of signal paths interfering with others, allowing power to be transferred to all the mounted components (including the CPU) more efficiently. Ultimately, the Core Boost Technology makes it easier to get much faster performance out of the Ryzen 7 2700x during overclocking.
This motherboard supports up to 4 RAM modules totaling a max capacity of 128GB. It includes 6 SATA III slots and a single M.2 port for hooking up an NVMe SSD. It features 2 PCIe x 16 slots which means that you can connect a couple of full-sized graphics cards to it.
Pros:
Gaming-focused
Great at keeping temperatures down
Supports overclocking
Can mount large graphics cards onto it
Cons:
Only has a single M.2 slot
The Strix B350-F from ASUS is another ATX gaming motherboard.
One of the first things you'll notice about it is its focus on aesthetics and RGB lighting. The Strix B350-F comes with Asus's Aura Lighting control which allows you to come up with your custom LED lighting effects. If you're not too keen on making your own, Aura ships with twelve default themes to choose from.
If you don't care much for flashy things, the Strix B350-F can still impress you with its other features. For instance, it comes with a technology called T-Topology that allows you to increase drive memory frequencies for faster performance.
The motherboard is quite easy to overclock thanks to the included 5-Way Optimization technology. It automatically adjusts the internal environment with a single click, getting everything ready for a CPU overclock.  
ASUS ROG Strix B350-F comes with a few features that keep it cool even with extended use. It has onboard thermal sensors for real-time temperature tracking and the included Fan Xpert 4 software automates control of fan speed, making sure to walk the fine line between excellent cooling and manageable fan noise.
This motherboard sports 4 DIMM modules, supporting a maximum of 64GB of RAM. This should be enough to pull off a lot of tasks including gaming and 4K video rendering. Moving onto storage, the Strix B350-F comes with 6 SATA III connectors as well as a single M.2 socket. Finally, you get two PCIe 3.0 x 16 slots, allowing you to hook up a couple of larger graphics cards.
Pros:
Excellent RGB Lighting
Impressive performance-boosting features
Great thermals
Cons:
Contains only a single M.2 connector
The Asus ROG Crosshair VI Extreme pairs extremely well with an overclocked Ryzen 7 3700x thanks to all the excellent features it ships with.
The Crosshair VI Extreme is well-equipped to counter the large amounts of heat generated during overclocking. To start with, it's compatible with both AM4 and AM3 coolers, thanks to the special mounting holes it contains. This gives you a ton of flexibility when choosing an aftermarket cooler.
The Crosshair VI Extreme comes with a 'Water Cooling Zone' which features dual water-temperature headers and a flow-rate header which tracks the performance of any liquid cooler you mount and feeds that information straight to Fan Xpert 4. Fan Xpert 4 can then dynamically adjust pump rates to make sure that the CPU stays sufficiently cool at all times.
Like the ASUS ROG Strix B350-F, the Crosshair VI extreme also comes with T-Topology technology for pushing the performance of your RAM modules as well as the 5-Way Optimization software for one-click overclocking.
This motherboard also ships with Asus's Aura Lighting Control which lets you choose from twelve different lighting presets or even configure your own. It's very handy if you're the type of person that likes to 'pimp out' your gaming space.
In terms of memory, storage, and GPU ports, the Asus Crosshair IV Extreme is almost identical to the Strix B350-F. It has 4 DIMM slots totaling a RAM capacity of 64GB but it has 8 SATA ports instead of six for mounting storage drives. Finally, it has a single M.2 connector and two PCIe 3.0 x 16 for mounting a couple of large GPUs.
Pros:
Excellent for overclocking
Great cooling system
Handy performance features
Supports large graphics cards
Cons:
Comes with only one M.2 connector
The B450M Gaming Plus from MSI is a micro ATX motherboard which means it's well-suited for more compact builds. However, despite its smaller size, it gives a comparable performance to the B450 Tomahawk.
This motherboard comes with a lot of the same gaming features that you find on the B450 Tomahawk, including the dedicated gaming port as well as the hot keys. It's also great for overclocking as well, thanks to the same Core Boost technology that cleans up the circuit layouts.
The B450M has a large heat sink for a micro ATX motherboard which means that it can dissipate heat faster than average. In addition, you can turn up the fans whenever you want by accessing the BIOS or turn them down if you want to cut down on noise.
One of the biggest drawbacks of the B450M Gaming Plus having a micro-ATX form factor is that it only has two DIMM modules. However, they're each 32GB slots so you can add up to 64GB in RAM. For storage, you get 4 SATA III slots as well as a single M.2 slot for NVMe SSDs.
The motherboard does come with a single PCIe 3.0 x 16 which means you can mount a large graphics card. However, if you want to mount more than one large GPU then the Tomahawk is a better option.
Pros:
Very handy features for gamers
Easy overclocking
Excellent cooling
Cons:
Can't mount multiple GPUs on it
Comes with only one M.2 Slot
Best Budget Motherboard for Ryzen 7 2700x
The Gigabyte B450M DS3H is a great choice if you want a small form factor motherboard without sacrificing on performance. It's also quite inexpensive so it's well suited for a budget PC build.
The DS3H features AMD's StoreMI Technology which cuts down on storage drive boot times. And despite being the smallest motherboard on this list, it has two M.2 slots which is great news if you've got more than one NVMe SSD that you want to hook up. The DS3H includes 4 DIMM slots, each capable of housing a 16GB RAM module. This means that you could configure your PC build to have 64GB in RAM.
The Gigabyte B450M DS3H is quite great at maintaining the internal temperature. It ships with Smart Fan 5 software, which, like Fan Xpert 4, gives you total control of the fans.
The biggest drawback to this micro ATX motherboard is the fact that it has only one PCIe 3.0 x 16. This is understandable considering that it doesn't have as much space as an ATX or micro ATX motherboard. So if you want to mount multiple GPUs, then this isn't the motherboard for you.
Pros:
Small form factor
Comes with two M.2 slots
Great thermals
Cons:
Cannot support multiple GPUs
The ASUS ROG Strix X570-E is the most expensive motherboard on this list. However, it's a good investment if you want your PC build to be a true powerhouse.
When you unbox this motherboard, the first thing you'll notice is its heat sink. It's got a really futuristic aesthetic with an etched RGB logo as well as a customizable light strip. It's not just good looking though because it's extended surface area makes for really fast heat dissipation.
Thanks to its integration with Aura, you get full RGB lighting control with the X570-E. Something I haven't mentioned already is the fact that you can use the Aura app to sync up supported Asus hardware with Philips Hue light bulbs. This means that you can have your gaming room's light bulbs sport the same lighting effects and colours as your motherboard.
Overclocking is a breeze with the X570-E, thanks to the 5-Way Optimization software which we've already seen in a couple of other motherboards.
It also comes with Fan Xpert 4 which provides an easy interface for tweaking your fans as well as setting up fan profiles for different scenarios. For instance, you could set up a profile for overclocking which has the fans spinning at max speed.
The X570-E has a lot more to offer. For instance, this ATX motherboard comes with the newer PCIe 4.0 slots which are twice as fast as PCIe 3.0 ports. The former can transfer data at 2GB/s while the latter is capped at 1GB/s.
It includes 2 M.2 slots which means that you may be able to have all of your games and software stored in NVMe SSDs which are much faster than regular SSDs. The X570-Ealso contains a 4 DIMM slot which supports a max RAM capacity of 128GB. This is more than enough memory for playing the latest Triple-A games or running any complex software for the foreseeable future.
Lastly, this motherboard comes with dual PCIe 3.0 x16 slots for mounting a couple of large GPUs.
Pros:
Features the faster PCIe 4.0 ports
Easy to overclock
Comes with 2 M.2 connectors
Cons:
It's pretty expensive compared to the other motherboards on this list
What's do I think is the Best Motherboard for Ryzen 7 2700x?
When I build PCs, I rarely make compromises. Hence if I were to have a build based around the Ryzen 7 2700x, I'd go with the most powerful motherboard on this list: the Asus ROG Strix X570-E. It's a well-rounded motherboard with PCIe 4.0, up to 128GB in total RAM support, dual M.2 connectors, and support for multiple GPUs.
However, the Strix X570-E might not be expensive, especially since it carries a high price tag. If you're primarily a gamer and you're looking for something that's mid-priced, then I'd strongly recommend the MSI B450 Tomahawk.
If you're looking for an excellent low-budget motherboard, then I'd highly recommend the Gigabyte B450M DS3H.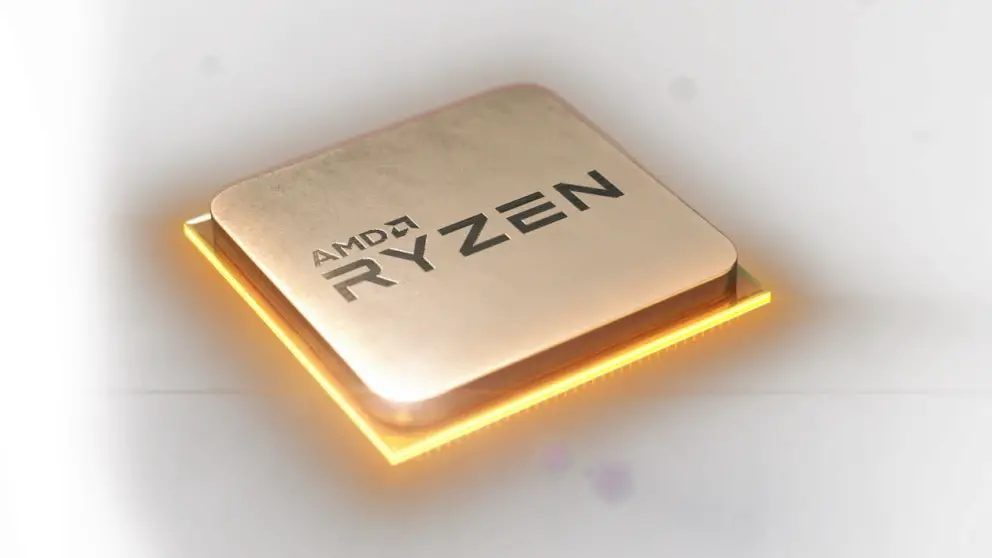 Motherboard Buying Guide
Buying a motherboard can be a frustrating experience sometimes. How do you determine which features do you focus on? What do all of these technical terms on the product specs mean?
In this guide, I'm going to try and simplify the motherboard buying process for you by focusing on the most important considerations:
Size
Size might seem like an afterthought but it's an important consideration. Motherboards typically come in three form factors: ATX, Micro ATX, and mini ITX, with ATX being the largest.
You should always buy a motherboard whose form factor corresponds with your PC case's form factor. If you've got a full-tower ATX case this isn't a concern but more compact cases will require you to check the dimensions of the motherboard and comparing it with that of the case.
Larger motherboards tend to have more expansion slots so they're a good choice if you plan on adding more components in the future.
The Number of Expansion Ports
If you're a gamer like me then you probably have a habit of upgrading your PC build often. Just recently, I've upgraded to a multi-GPU configuration in anticipation of the upcoming Triple-A title like Cyberpunk 2077. Hence, when I buy motherboards I always want to make sure that it has enough expansions ports for me to add more GPUs, RAM modules, and storage drives if I wanted.
Pretty much all motherboards these days come with PCIe expansion slots. These come in different sizes and you want to make sure you're buying a motherboard with the right sized slots for your components. For instance, if you have a large graphics card like an NVIDIA RTX 2060, then you'd need a PCIe x 16 slot to mount it which is the largest port size.
Memory
If you're a gamer or a creative professional who works with software like Photoshop or Illustrator, then RAM is very important. These days, you need to have at least 16GB of RAM to keep your work running smoothly.
Motherboards come with dual-in-line memory module (DIMM) slots for mounting RAM modules. As you've seen above, most motherboards come with 4 DIMM slots and typically support up to 64GB in RAM. This will ensure that your PC build remains future proof for a long while.
Storage
For professionals like video editors and 3D animators, permanent storage is a huge concern. You have two options when it comes to permanent storage: Hard Disk Drives (HDD) or Solid State Drives (SDD). The former is cheaper while the latter is much faster at transferring data.
Most motherboards come with SATA drives that support both HDDs and SDDs. However, if you want the fastest experience, you should consider getting an NVMe SSD drive which can reach up to 3GB/s and 1.5GB/s in read and write speeds respectively. NVMe SSDs need M.2 connectors and most motherboards come with just one.
Now that you've been introduced to some excellent 2700x-compatible motherboards and we've gone through what factors to consider when buying one, I'd love to hear your thoughts. Which one of these motherboards would you pick for your own Ryzen 7 2700x build? Let me know in the comments below.