The 8th Gen Intel Core i7 8700k is an excellent performer even by today's standards. With 6 cores, hyper-threading, and a max boost speed of 4.70 GHz, it'll handle high-end games and pretty much any processor-intensive software you throw at it.
To get the best out of a powerful processor like the Intel Core i7 8700K, you need to pair it up with the right motherboard.
So what's the best motherboard for i7 8700k?
That's exactly what we'll look at in this post.
Product Reviews
A brief note on i7 8700k motherboard compatibility:
The motherboards compatible with i7 8700k have FCLGA-1151 (also known as LGA-1151) sockets in them. When it comes to the type of chip that the motherboard needs to have, there are a few options, including some B, H, and Q series ones. However, I'd recommend going for a Z370 or a Z390 motherboard because they seem to be the most compatible with the i7 8700K.
How I picked these motherboards:
My strategy was quite simple: get my hands on as many expert-recommended motherboards as possible, test with my own rig, and shortlist the ones I thought were great. When testing I made sure to spend at least a couple of days with each motherboard, exploring all the features that it had to offer and getting a feel for its performance.
Best Z370 Motherboard for 8700k
The ASUS ROG Maximum X Hero is a motherboard that's primarily geared towards gamers but it's great for other processor-intensive tasks like video-editing as well. It's an ATX motherboard with 4 DIMM slots, each capable of holding a 16GB RAM module. So if you wish, you can have up to 64GB in RAM with this motherboard.
In terms of permanent storage, the Maximum X Hero features two M.2 slots for plugging in NVMe SSDs. Each M.2 slot comes with its own heat sink which is great for keeping the SSDs from overheating with prolonged use.
The Maximum X Hero supports large graphics cards thanks to the included dual PCIe 3.0 x 16 ports. This was great news because I could break out my beloved NVIDIA Geforce RTX 2080 Ti for testing.
This motherboard comes with a '5-Way Optimization' feature as part of Asus' AI suite. It's a handy software that automatically optimizes your PC for overclocking. Normally, you'd have to configure the overclock settings yourself, taking note of things like the internal temperature and running voltage. The 5-Way Optimization software monitors these metrics in real-time and dynamically updates the overclock settings, preventing you from having to touch them ever again.
The 5-Way Optimization technology works in conjunction with Fan Xpert 4 to make sure that the internal temperature remains optimal for overclocking.
Lastly, the Maximum X Hero motherboard comes with Asus' Aura lighting control. Not only does it allow you to control the lighting in any compatible piece of ROG hardware, but it also allows you to sync them up with Philips Hue light bulbs. Hence, if you wanted to, you could sync up the motherboard's light modes with your room's light bulbs for a more immersive gaming experience.
It's the best ASUS motherboard for i7 8700k that I've tried.
Pros:
Easy overclocking
Supports large graphics cards
Dual M.2 connectors with heat sinks
Excellent Lighting control
Cons:
A little on the expensive side
Best Gaming Motherboard for i7 8700k
The MSI 7370 Gaming M5 is another motherboard that's geared towards gamers, packed with a lot of gaming-focused features. However, it works well for other applications like editing and 3D rendering.
The Gaming M5 comes with a proprietary Smart Gaming Device to which you can connect your peripherals and then easily tweak their settings using MSI's software. For instance, the 'Mouse Master' software provides an easy interface for your changing your mouse's polling rate, dpi...etc.
You get a lot of other useful gaming features as well with this motherboard. For instance, you can assign a variety of functions to 'hotkeys'. This allowed me to do everything from load game profiles to even kick into overclocking with the press of a single button.
This ATX motherboard has excellent thermals which meant I could play games for an extended period. Its fan headers are strategically placed in the positions that are more likely to heat up. In addition, the included Total Fan Control software allows you to tweak fan speeds via the BIOS. If you're not up to all that manual tweaking, you can simply set temperature targets and let the CPU control the fan speeds accordingly.
You also get access to MSI's Game Boost with this motherboard, which makes overclocking faster and easier.
The 7370 Gaming M5 comes with 4 DIMM slots, allowing you to configure up to 64GB of RAM. It's got two M.2 Connectors and 6 SATA III slots for regular SSDs. It comes with 3 PCIe x16 slots which means you can hook up multiple large graphics cards into it.
Pros:
Lots of gaming features
Easy overclocking
Supports large graphics cards
Dual M.2 connectors
Excellent thermals
Cons:
The Mystic lighting software is a pain to handle
A little bit on the expensive side
The first thing I noticed when I picked up this motherboard was how sturdy it seemed. It's got some weight to it but it shouldn't be a problem as long as you've got a fairly strong PC case.
The Z390 Designare has one of the best cooling systems out of all the motherboards on this list. It's got a decently-sized heat sink that features multiple cuts on its surface at different angles. This allows it to dissipate heat more effectively, allowing the CPU and GPU to run for longer stretches without a problem.
Right next to the sink is a direct touch heat pipe whose job is to transfer out the heat generated by the transistors to the heat sink. In addition to these, there's also a thin thermal pad that facilitates faster heat transfer between the components and the heat sink. 
On top of that, this motherboard also comes with Smart Fan 5 which gives you complete control of the case fans you install.
The Z390 Designare comes with dual M.2 connectors for hooking up a couple of NVMe SSDs, complete with a dedicated heat guard. This ensures that the NVMe SSDs don't throttle while they're working at high speeds. In addition, it also comes with 6 SATA ports so you can connect regular SSDS as well.
This motherboard contains 4 DIMM modules but each can hold a 32GB Module. This means that you can have up to 128GB in RAM, which is honestly way overkill for most people.
Finally, the Z390 Designare comes with a PCIe x 16 slot for holding a large graphics card.
Pros:
Sturdy build
Excellent thermals
Dual M.3 connectors
Supports large graphics card
Cons:
The price tag is slightly hefty
The MSI MAG Z390 Tomahawk is a great option if you want a reliable, feature-rich motherboard without breaking the bank. First of all, its thermals are excellent. It's got an extended heat sink which means it has more surface area for faster heat dissipation. 
It's got two M.2 Connectors plus an 'M.2 Shield Fozr' which extends the motherboards' heat sink over any NVMe SSDs you plugin. This means that you don't have to worry about your SSDs throttling with extended use.
In addition to the M.2 connectors, it also comes with 6 SATA ports for regular SSDs. RAM-wise, this ATX motherboard contains 4 DIMM slots which allow you to have a total of 128 GB in memory.
Finally, it comes with 3 PCIe x 16 slots which means you can plug in multiple graphics cards for powerful gaming experiences.
Pros:
Won't burn a hole in your wallet
Dual M.2 connectors
Supports multiple large graphics cards
Excellent thermals
Cons:
Would have loved to see some overclocking features
One of the biggest selling points of the ASUS TUF Z390-Pro Gaming is its military-grade components. For instance, its capacitors are 20% more temperature tolerant, resulting in a lifespan that's five times longer than regular capacitors. I could honestly feel the durability of this motherboard when I first picked it up.
Cooling is a strong point with this motherboard as well. In addition to having a large heat sink, it ships with Fan Xpert 4 which allows intelligent control of the case fans. The motherboard has a lot of heat sensors placed strategically on the most vulnerable positions including the GPU and M.2 connectors. This helps Fan Xpert 4 deploy the fans more effectively.
The TUF Z390-Pro Gaming features OptiMem II technology which helps to reduce signal interference within the PCB Layers. It isolates signal pathways in shielding zones so that there's no crosstalk between them. As a result, the efficiency of the power output is greater, allowing for more powerful overclocking.
Moving on to the expansion slots, this supports a max RAM capacity of 64GB, offering up 4 DIMM modules. It comes with dual M.2 connectors and has 2 PCIe x 16 slots. Lastly, it features' Asus' Aura lighting control, allowing you to tweak lighting modes on the fly using their proprietary app.
Pros:
Military-grade components
Excellent cooling
Allows for more efficient overclocking
Dual M.2 connectors
Supports large graphics cards
Cons:
The cooling system on the Gigabyte Z390 Aorus Ultra is pretty similar to that of the Z390 Designare. It features a multi-cut heat sink, a direct touch heat pipe, and a thermal pad as well. However, the Aorus Ultra takes thing a little bit further with fin-cuts on the edge of the heat sink, which results in even faster heat dissipation.
To top it off, you also have Smart Fan 5 integration, which gives you total control of all your fan headers.
The Aorus ultra comes with three M.2 connectors, each one having a heat guard to prevent SSD throttling.  In addition to this, you also get 6 SATA ports if you don't use NVMe SSDs.  When it comes to RAM, you have 4 DIMM modules that support a total capacity of 128GB.
Something unique to the Aorus line is the Aorus Armour found on the PCIe ports. It's essentially a stainless steel shielding that improves the durability of these slots. They're quite handy at preventing graphics card sagging.
 Lastly, you get a PCIe 3.0 x16 port for hooking up a large graphics card.
Pros:
Excellent thermals
Durable build
Triple M.2 connectors
Supports large graphics cards
Cons:
A bit expensive
Would have liked to see a dedicated overclocking feature
Buying Guide
While all of the above motherboards are undoubtedly great, you might be wondering which one is right for you. That's why I've put together this simple buying guide which breaks down what factors you should consider before you pull the trigger on a motherboard.
What size should you buy?
Both PC cases and motherboards come in either ATX, Mini-ITX or Micro-ATX form factors. The size of your PC case should determine what kind of motherboard you should get. For instance, ATX is the largest and if you're thinking of buying one of those motherboards, make sure you have a full-sized ATX PC tower case first.
What upgrades do you want to make in the future?
When buying a motherboard, it can help to consider what components you might want to add in the future. For instance, if you're a gamer, you might plan to add a couple of extra graphics cards to play games at really high resolutions. In that case, you'll want to make sure that the motherboard you're getting has enough PCIe slots to accommodate extra GPUs.
You should consider RAM and storage as well. Fortunately, most motherboards come with 4 DIMM which supports a max capacity of at least 64GB. This should be more than enough for most applications.
When it comes to storage, a lot of creative professionals prefer the faster NVMe SSDs rather than the regular ones. In that case, go for a motherboard that has at least two M.2 connectors and preferably have dedicated heat sinks for them.
What's your graphics card?
Before buying a motherboard, you'll need to make sure that it has the right size of PCIe port to house your graphics card. For instance, I have an NVIDIA Geforce RTX 2080Ti which has a length of 300mm. Hence, I need a motherboard with at least one PCIe x16 slot, which is the largest size.
However, you might be able to hook up a graphics card like that into the next largest size (PCIe x8) ifthe slot doesn't have a stopper at the end.
Some of the most powerful graphics cards may need an additional power supply so you'll need an additional PCIe slot to mount that as well.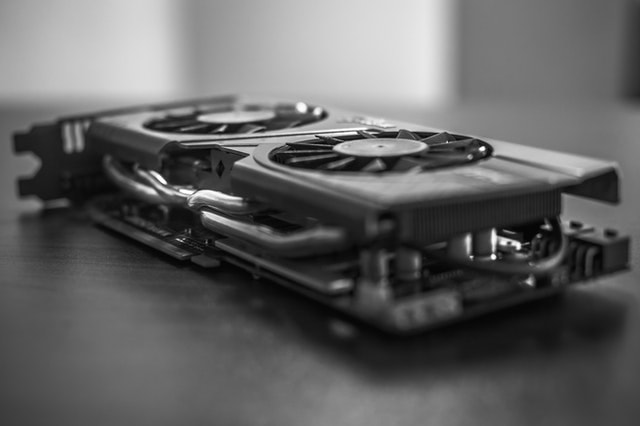 Overclocking
Certain motherboards make it easier to overclock a CPU (push it beyond its max clock speed) because they have software that automatically optimizes the conditions for it. To overclock, there must be a healthy environment for it, with the right internal temperature, incoming voltage…etc.  If you're not that tech-savvy, I recommend getting a motherboard that can automatically create and maintain this environment for you.
Related Posts:
Frequently Asked Questions
Z370 vs Z390: Which one is better and why?
The two major differences between the Z370 and Z390 are:
1) The Z390 has CNVi support while the Z370 doesn't
2) The Z390 supports USB 3.1 Gen 2 Ports (and candle up to 6 of them) while the Z370 doesn't
CNVi support means faster wireless connectivity, supporting speeds up to 1.73 Gbps. This can come in handy if you play a lot of esports titles. Similar USB 3.1 Gen 2 ports provide faster data transfer speeds. This is great for a lot of creative professionals like video editors, who have to move large files around often.
What is the AMD equivalent to the i7 8700K?
Purely in terms of core and thread counts, the AMD equivalent would be the Ryzen 5 3600. However, the Ryzen 5 3600 has a much slower boosted 4.2 GHz. If you want an AMD processor with a similar boost speed to the Intel i7 8700k, then the best choice would be the AMD Ryzen 9 3900X. It has double the core and thread count of the i7 8700k.
What games can you play with the i7 8700k?
Considering that the 8700K has a boosted clock speed of 4.7GHz (you can overclock to get more speed) and a decent number of cores, you could play the latest games on it. Of course, you'll have to pair it up with a powerful GPU and a reliable motherboard with excellent thermals. 
What do I think is the Best Mobo for I7 8700k?
I think I'd go with the ASUS ROG Maximus X Hero, seeing as it's one of the best i7 motherboards that I've tried. It's got the 5-way optimization feature which means that I can just let AI overclock for me. It's got two M.2 connectors with dedicated heat sinks. Also, it's got two PCIe x16 slots which means that I could add in an extra GPU if I wanted to.