The RTX 2080 series consists of a couple of power-hungry GPUs and it is crucial to ensure a good stable PSU (power supply unit) for maximum performance and efficiency.
These high-performance GPU's will be overclocked, so it is always important to match the GPU's wattage and more to give enough headroom.
If you want a good efficiency for the power units and want to save on your electricity bills you definitely will want to check out our review of the best power supply for RTX 2080.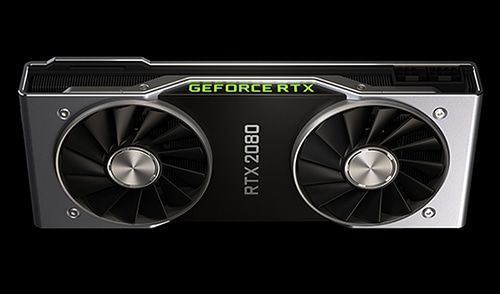 Product Roundup
Before I go into the power supply units, let me give you some background details about the RTX 2080. I'm sure you are reading this article because you already have decided on the RTX 2080 and you know the specs inside out.
The RTX 2080 and RTX 2080 ti was released around the same time and most PSU's that work for the former works for the latter. However, the two GPU's do have significant differences.
For the sake of the read, I'll point out the power differences. The RTX 2080 power consumption stands at 215W for the standard edition while the RTX 2080 Ti voltage is set at 250W.
The power supply for the RTX 2080 Super is a whole different story.
Cooling
Fluid Dynamic Bearing 135mm Fan
Dimension
5.03 x 2.56 x 4.02" (128 x 65 x 102mm)
5.9 x 5.5 x 3.3" (149.86 x 139.7 x 83.82mm)
5.9 x 3.4 x 7.1" (150mm x 86mm x 180mm)
5.91 x 5.91 x 3.39" (150 x 150 x 86 mm)
Product Reviews
Corsair PSUs are some of the best in the world and the SF750 is a testament to this. The unit has an 80 PLUS platinum certification which means it has one of the highest efficiency ranges in the market.
It is the lightest and smallest unit on our roundup but has the second-largest power output at 750W. Even though it is an SFX, the device has not one but two EPS connectors if you do need to hook it up to the mainboards.
In terms of performance, the device does quite well but ranks below the SF600 Platinum PSU because turns out you can't have such a dense power output and have high performance.
The power unit has a noise rating of around 25 – 30 dB and has an A-rating in the LAMBDA ETA standard.
The device does have a steep price but it's worth it if you are looking for a small powerhouse that also happens to come with a 7-year warranty.  
Pros
Small but Powerful
Efficient
7-year warranty
Cons
Expensive
Hold time is very low



RGB CPUs, GPUs, and PCs are quite popular, and this GPU will light up your system like a firework.
We've all heard of Thermaltake and this PSU from them comes fitted with a 256 RGB hub with a whopping 15 different styles of lighting.
In terms of efficiency, the device ranks poorly when compared to the others on our roundup. It has the lowest efficiency and just has the 80 Plus standard certification. The 700W device is cooled by a 120mm fan and has smart RPM controls so near-silent operation is guaranteed.
All the power is supplied through a single +12V rail and all the cables come pre-installed making this a non-modular device. So, cable management is going to be an issue.
Pros
RGB lighting
Affordable
Smart FAN for controlled RPM
Cons
Poor efficiency rating
Non-modular


Now we are moving on to the heavyweights, not in terms of power but actual weights.
The ATX PSU with the lowest power outage comes from "be quiet!" and it's also the second heaviest and is quite bulky. This too is a non-modular PSU and has the cables pre-installed. This low powered PSU is known for its affordable price tag and silent operations.
If a unit from a brand called "be quiet" isn't quiet, they'll probably have to rebrand.
The device has an 80 plus silver certification which is way better than the Thermaltake's Smart RGB 700W. It has A+ LAMBDA rating which is the best out of our entire roundup.
The unit is cooled by a rifle bearing 120mm fan and the power is supplied by two +12V rails.
Pros
Good hold time
Silent
Affordable
Cons
We started with Corsair SFX and are ending with Corsair ATX.
The HX series has 4 models and we're going to cover the 850W powerhouse which is the largest unit in terms of power, weight, and dimensions on our roundup.
This too has an 80 Plus Platinum rating which means efficiency is as good as it gets. While the SF750 has A- noise rating, the HX850 has an A+ rating which makes it almost as quiet as the straight power 10 from be quiet!
Corsair uses a high-end fluid dynamic fan. You can choose between a single +12V rail or multiple +12V rails for power distribution.
Pros
Max efficiency
Load regulation
Silent
10-year warranty
Cons
Bulky cable
The modular board has a limited distance between connectors
FAQ
Why is it important to have a good power supply unit?
If you are going with such a powerful GPU, then that means you'll be opting for a powerful CPU as well. If you are a gamer, you are going to overclock both your CPU and graphics card.
If you can't meet the power requirements, then you will cause some serious damage to your system.
On the other hand, if you can't even supply the minimum power required to your GPU, why did you buy such an expensive card in the first place?
Picking a power supply is one of the more important things. Our roundup is a brief read for you to identify what you are exactly looking for. Once you have done this, look for more information about the insides of the power units and the technical details.