If you don't have the option to borrow on Cash app, you probably live in a state where the feature is not available. However, there is a chance that your credit history or Cash app usage is poor.
I've been using the Cash app for as long as I can remember. My sister recently asked me why she couldn't access the app's borrow feature. I've heard that some users can't do this depending on where they live, however, she lived in the same town as me. So, I put it down to her credit history being subpar.
I have taken an in-depth look at why you may not be able to access the Cash app borrow feature, along with some alternative apps you can use.
Why Don't I Have the Borrow Option on Cash App?
Cash app doesn't give all users access to the loan feature. They ensure that you pay them back first. This is pretty standard, and many banks have this policy.
So, if you have a low credit score, you won't be able to use the app to borrow cash. Having poor credit shows the app team that you have a history when it comes to not paying back loans. A score below 580 is considered bad.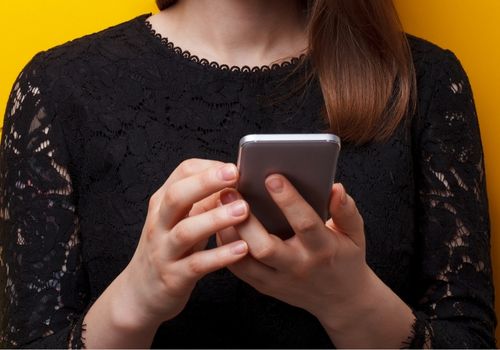 You won't be able to access the Cash app loan feature if your app payment history is bad either. The app team will notice that you don't handle/spend much, so they'll assume that you won't be able to pay off the loan. Some users claim that you need to make regular, monthly payments of around $1000 to get invited to the borrow feature.
Of course, your age and state of residence will also affect whether you can get into a loan agreement. You need to be over 18 years, which is standard. Here are all the states that the feature is available in:
Alabama
California
Georgia
Idaho
Illinois
Indiana
Iowa
Kansas
Michigan
Mississippi
Missouri
North Carolina
Ohio
Tennessee
Texas
Utah
Virginia
Wisconsin
How Do You Increase Your Chances of Getting Access to the Cash App Borrow Loan Feature?
Apart from the above-mentioned points, there are a couple of things you can do to unlock the cash app borrow feature. They include:
Use the app for bills and payments
Send money to friends and family members
Set up a direct deposit with your employer
How Long Does It Take to Receive Funds When You Use the Cash App Borrow Loan Feature?
As mentioned, it can take a couple of minutes for your request to be approved. Once done, you can expect the funds to be transferred to your cash app wallet almost immediately.
How to Borrow Money From Cash App?
It takes a simple 5-step process to borrow money from Cash app. You can follow it on iPhones, iPads, and Androids. You'll have a maximum borrowing limit of around $200 at first (per transaction).
To borrow money from Cash app:
Launch the Cash app mobile payment service
Sign into your account
Register for a Cash card if you haven't already. Go to the banking tab on the bottom-left corner of the screen, click on Direct Deposits, select Get Started, and click on the Cash App Card button
Go to the Banking tab
Scroll down until you see the borrowing money feature
Tap the amount you want to borrow into your bank account
Click on Request, and press Confirm to end the process
How Do You Pay Back Cash App Loan?
Cash app gives users 3 methods to pay back their loans. Keep in mind that the app's loans are not the typical payday kind you'll come across. Their payment methods are more lenient.
You can pay the loan balance in four weekly payments when you get cash in your Cash app account, or all at once.
The app accepts loan payments ahead of schedule too.
What Apps Can You Use if You Don't Get Access to Cash App Loans?
If you tried the above methods but still can't borrow from Cash app, do not worry. There are a couple of alternative apps out there that are easier to use. The best of these has to be Albert.
Here's why:
It's one of the most popular choices if you want to get a loan or cash advance online. If you sign up for an account and get a direct deposit, you'll get an impressive $150 bonus added.
There are no credit checks and zero interest fees added to the loan amount. You also get access to a free cash account, as well as automatic savings.
Signing up for Albert doesn't take that long either - you should be done in just a few minutes.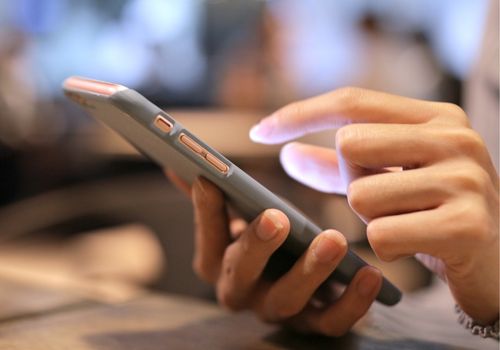 FAQ
Answered below are some popular questions.
1. What is the Maximum Amount You Can Borrow From Cash App Account?
Cash app users can borrow a maximum of around 200$ at first (per transaction). However, the more you use the app, and the better your credit score gets, the higher your borrowing limit will be.
2. Does Cash App Charge Extra From People Who Borrow Money?
Yes, Cash app does charge a special fee when you borrow money from them. However, it's only a 2.5% charge.
3. What is the Interest Rate of Borrowing From Cash App?
Just like any other bank or financial institution, Cash app charges interest on the loans you get. Depending on the amount you borrow, you will have to pay 5% interest fees.
So, if you borrow $200, you will have to pay an additional $10, apart from the 2.5% extra fee that you paid upfront.
4. Does Cash App Borrow Feature Increase Credit?
The answer is, unfortunately, no. If you look at Cash App's Terms and Agreements page, you will see that paying back their loans does nothing for your credit score.
Final Thoughts
If you're not able to get personal loans from Cash app, you might have a bad credit score, be underage, or live in a state where the borrow money feature is not available.
There are some steps you can take to unlock the borrow money feature. However, the most important one by far is using the Cash app mobile application.
Once you use the Cash app borrow feature, you'll be able to increase your borrow limit (per transaction) by improving your credit.
Also, it's not like any typical payday loan, as you can choose from a couple of different ways to pay back the short-term loan.
We hope you found the above points useful and can borrow money from Cash app now.