If you're wondering why your friends are so quiet on Discord calls, this could be due to an app glitch. You should be able to restart Discord and take care of it.
However, you may have also meddled with your Discord settings and made your output volume low. Head to your user settings, click on Voice & Video, then drag the output volume slider to the right.
I have a server with my friends and we regularly go on call while we game. A couple of months ago, I realized that I couldn't hear them. I figured that this was because my audio settings were wrongly configured.
I not only outlined how I fixed this but some additional solutions that you can try.
Why are My Friends So Quiet in Discord?
There are a couple of reasons why your friends may be so quiet on calls, and they include: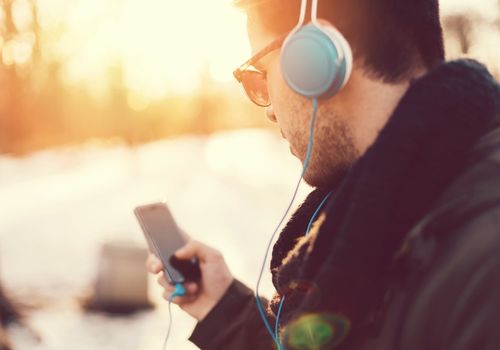 1. Discord's Output Volume Mixer is Low
You might have meddled with your Discord audio settings and set them on low. Here's how you can fix this:
Start Discord
Open User settings (click the cog wheel icon on the bottom left hand corner)
Click on the Voice & Video tab that is in the App Settings menu
Drag the output device slider all the way to the right
2. Windows System Volume is Low
Your friends may be quiet on calls as your system volume is low. To solve this, click on the speaker icon on the system tray (right hand corner), then drag the volume slider all the way to the right.
You can also get the job done with the F3 button on your keyboard. Keep pressing it until the slider level is between the 65-85 mark.
3. Experimental or Legacy System Settings Enabled
If you're using non-standard audio subsystems, you could end up facing Discord audio issues.
To take care of this:
Open Discord, then head to User Settings
Go to the Voice & Video settings tab
Scroll down until you find the Audio Subsystem button
Change it to Standard if it's set at Experimental or Legacy
4. Software Glitch
You might be dealing with a Discord glitch. Restarting the app should help. All you need to do is open Discord, then press the Ctrl + R buttons.
Instead of the above method, you can also do the following:
Open Task Manager (Launch the Start menu, search for "Task Manager", then hit Enter)
Go to the Processes tab
Select the Discord application from the Apps menu
Click on the End Task button
Run Discord again (launch it from your home screen)
5. Low Input Device Volume (Faulty Discord Voice Settings)
The issue could be due to your friends' input volume being low. Their mic could make them sound quieter than they really are.
Here's what they can do about this:
Open Discord
Go to User Settings, then head to Voice & Video Settings
Drag the Input Volume slider all the way to the right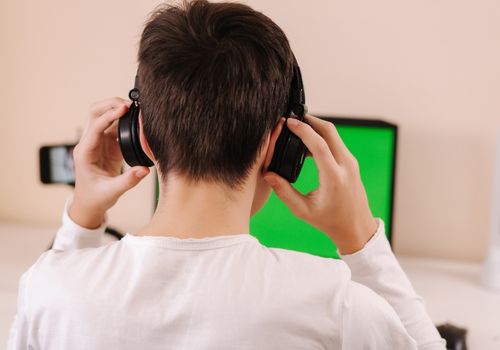 6. Improper Input Sensitivity
At the same time, their input sensitivity levels may not be configured properly. It might be set at a level that registers a lot of background noise.
To fix this:
Open Discord app
Head to Voice & Video Settings
Disable "Automatically determine input sensitivity" if it's turned on
Drag the slider all the way to the left
Here's a pro tip: you can experiment with the slider, and press the Mic Test button on top each time. It will help you figure out the right sensitivity level.
7. Outdated Drivers
If your audio drivers are outdated, various audio including Discord calls will act up.
There are 2 different ways to update them, but the best in my opinion would be through a third-party tool like the Avast Driver Updater.
To use it:
Download and install the Avast tool
Run it after it has been installed
Click on the Scan button
If it detects any outdated audio drivers, click on the Download button that is next to them
8. Broken Headset
You may not be able to hear your friends properly because your headset is broken. Depending on your warranty, you should be able to get it fixed for free.
9. Broken Microphone
If it's just one friend that you can't hear properly, their mic might be the culprit. It could be outdated and not working well.
They can try switching to the mic on their headphones, or use their computer.
10. Bug on Discord's End
Lastly, the problem can be due to a bug on Discord's end. There is nothing you can do about this other than wait for them to take care of it.
You can contact their customer support and ask them to fix it.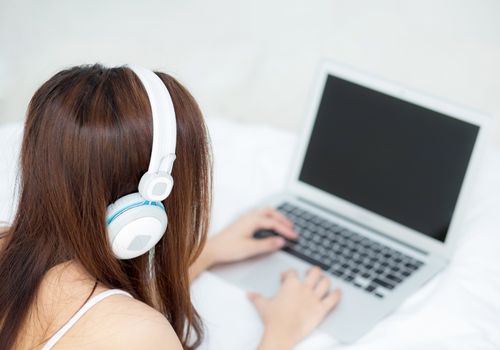 FAQ
Answered below are some popular questions.
Why Can I Barely Hear my Friend on Discord?
There are a couple of reasons why, and they include:
If you check Discord's settings, you might see that your account audio settings are low. All you need to do to solve this is to adjust the output volume settings and slide them all the way to the right.
Alternatively, the issue could be due to your Window's audio settings being low. Long-hold the F3/volume icon button on your keyboard.
The problem may be due to the gaming headsets that you are using - they may be faulty, so you may not be able to hear your friends while on calls. This may be the case for various output devices like speakers too.
The Discord application may be glitching out. Click on the Discord icon from your home screen to launch the app, then click on the Ctrl + R buttons once it launches. This should restart it and clear any minor software problems that you're facing.
Your friend's mic volume may be low, as they've reduced input volume on their Discord voice settings. So their voice may not get registered properly.
At the same time, their audio inputs may not get detected if their mic is broken.
You might be running Discord with outdated audio drivers. Update them to take care of the issue. Avast is a good tool that can help.
Why Do People Hear Me Low on Discord?
If it's you that your friends can't hear well, the input audio settings on your Discord account may be improperly configured. I touched on how you can fix this above.
There's a chance that your voice activity isn't being registered that well either. This could be due to your Discord input sensitivity levels being too low, or your input device being broken.
Final Thoughts
I faced the same issue on my Discord server, so I know how annoying it can be. From my experience, your friends could be quiet on Discord calls because your system volume is low, their input mode volume is low, or because they're not using the right microphone, or a broken one.
While I discussed why the problem can pop up, I also went through how you can fix these audio problems, like updating your drivers and restarting Discord.
Hopefully, you found these points useful.