If steam is not detecting your PS4 controller, you're most likely dealing with Bluetooth signal issues. You should be able to take care of this by disconnecting and reconnecting back to your computer.
This could also happen if your Windows operating system (or the steam client) has become outdated. You'll have to update them both.
Although I have not faced the problem in a while, it popped up once on my other computer. I figured that it was due to an outdated operating system.
I not only looked at how I fixed this but some additional solutions too.
How Do You Fix Steam Not Detecting PS4 Controller?
There are many ways to fix the problem, and they include: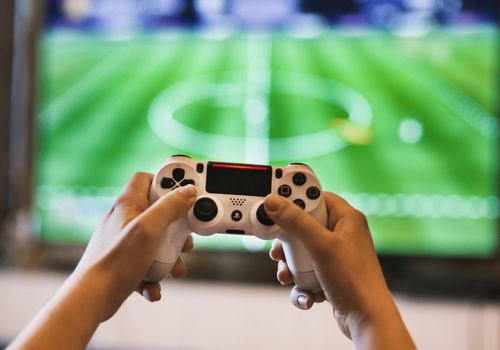 Solution 1: Get Rid of Bluetooth Signal Interference
If the problem is due to Bluetooth interference, you should be able to fix it by disconnecting and reconnecting your controller.
Solution 2: Use a Different USB Cable/ Check Your USB Ports
If you're using a USB cable to connect your controller to your computer, there is a chance that the cable is faulty. Simply swap it out for another and check whether you're having any issues now.
While on the topic of a wired connection, the USB port you plugged the device into might be broken. All you have to do is connect the controller into a different port, then check whether Steam detects it. You can continue using this new port if it works.
Solution 3: Reset Your Controllers
The issue might be due to your controllers glitching out. Resetting them can help.
Here's what you need to do:
Get a small piece of paper and fold it into a cylinder
Place the cylinder into the reset button at the back of the PS4 controller
Use the folded paper to push the button, then hold it down for a couple of seconds and release
Now when you reconnect your controller to your computer, Steam should have no problem detecting it.
Solution 4: Restart Steam Client
You might be having trouble as Steam is glitching out. This can cause other Bluetooth devices to have trouble connecting. You should be able to take care of this by closing and reopening the client. I advise you to restart your PC.
Solution 5: Update Outdated Operating System
The problem could be due to your Windows OS being buggy. If this is what you're dealing with, you'll not only have a problem with your PS4 controller not connecting, but other problems too.
Downloading the latest OS version will help. Before you do this, make sure you have a stable internet connection.
Here's what you do:
Click on the Windows and I buttons at the same time
Select the Update & Security option
Select the Check For Updates option
Wait for the pending updates to install on your computer
Switch your PC off once you are done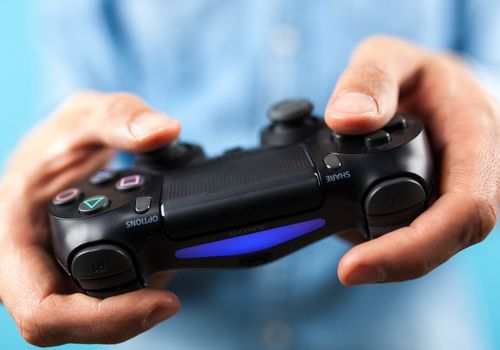 Solution 6: Update Steam Client
The Steam app could also be outdated. Updating it should help.
Just know that you need a stable internet connection.
To start playing steam games:
Launch Steam and sign into your account
Select Steam from the upper-left corner
Click on the Go Online button
Choose Restart, and tap Go Online
Check for any updates, then install them
Hopefully you can play Steam games with your PS4 controller now.
Solution 7: Update Drivers
Regardless of whether you're using the controller as a USB device or have connected it via a Bluetooth dongle, you won't be able to play steam games if your drivers are outdated.
In fact, you won't be able to use your computer properly if this is what you're dealing with.
There are third-party software that can get the job done. In my opinion, Driver Easy is the best.
To use it to get your Dualshock controller to play nonsteam games as well as Steam games:
Download the Driver Easy tool
Run it when it installs
Click on the Scan Now button
Wait for any outdated drivers to be detected
Click on the Update All Button
Solution 8: Big Picture Mode
You might be able to fix the problem by enabling compatibility in big-picture mode. Although this usually works, it can be complicated compared to the other fixes on my list.
Here's what you do:
Find the Steam shortcut on your computer
Right-click on the shortcut and click the Run As Administrator button
Click on the controller icon on the top-right corner, next to the minimize button
Once you're online, point your cursor to the little cogwheel icon
Click on the Controller Settings button
Enable PS4 Conifguration Support
Solution 9: Damaged Wireless Controller
Your PS4 controller may be having trouble functioning if it has been damaged. You may have broken it. Depending on your warranty, you can get the controller fixed for free.
If you're using a wireless Bluetooth controller or built-in Bluetooth adapter, the problem can be due to damage.
FAQ
Answered below are some popular questions.
Why is Steam Not Detecting My Controller?
There are many reasons why Steam may not be detecting your PS4 controller, and they include:
Your PS4 controller may not be able to connect as you're trying to establish a wired connection with a faulty USB cable. Try and plug in another device, like a mobile phone or an Xbox controller (if you have one) with the same cable and see if it works. At the same time, you may be having trouble as the port you use may be damaged.
Your Windows OS version may be outdated and bugging out. Downloading the latest software version will help.
The problem can also appear if the Steam client is outdated. Try updating it and check whether you're still having issues.
You may be dealing with hardware damage, so you will need to use a new controller.
The PS4 controller may be struggling with a minor software glitch. So, resetting it should help. Many users have figured out that this was the culprit.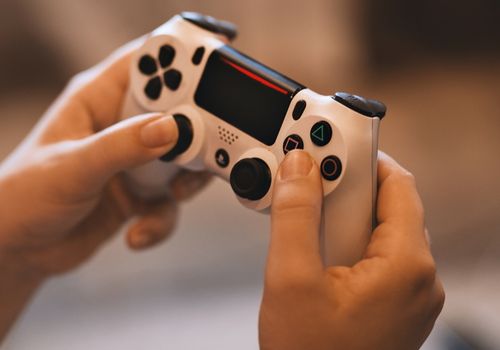 Final Thoughts
There are many reasons why you may be dealing with Steam not detecting PS4 controller. The problem could appear due to something minor like Windows OS version being outdated and bugging out, or your Steam software being buggy.
At the same time, the issue can be due to a more serious problem like dropping and breaking your controller. You won't be able to Play games with it, regardless of whether they're Steam games or not.
Hopefully you found all the points discussed useful.