If you want to pay in person at a restaurant using Venmo, you will have little luck. Almost no major food outlets offer this, though small ones might. However, if you use a food delivery service like Uber Eats, GrubHub, or DoorDash, you'll find that Venmo is an accepted payment method.
I've been using Venmo to order food from Uber Eats for a long time. So I was naturally disappointed when I found out that most restaurants don't accept payments made to them directly through the Venmo app. This motivated me to find out alternative ways to use Venmo to make payments at restaurants, and I found a few tricks along the way.
If you want to know more about restaurants that accept Venmo, you're in the right place. Let's get right into everything you need to know.
Can I Pay at a Restaurant With the Venmo App?
It's hard to answer the question in a straightforward way, so I'll break it into two.
If you go to a restaurant physically, can you pay with Venmo? In almost all cases, the answer is no. There are some businesses that have a QR code that you scan with the Venmo app, and it will pay automatically. These tend to be retailers and not food businesses.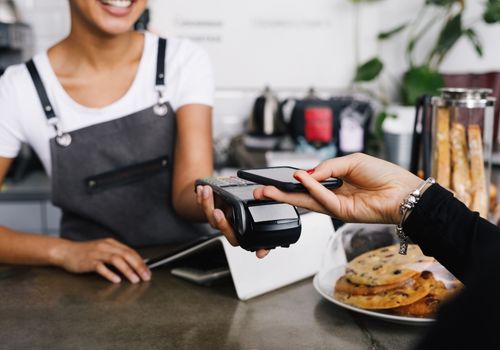 However, small food outlets, like food trucks, might accept Venmo payments. You won't find many major restaurants supporting this payment method though.
Now, for the second part. If you are ordering food from a restaurant online, such as through delivery apps, is Venmo an accepted payment method? Well, if you're using DoorDash, Uber Eats, or GrubHub, the answer is yes.
This is the primary method that most people use to order from restaurants using the Venmo app, and it is pretty easy to get the hang of too.
Can I Pay at a Restaurant With My Venmo Debit Card?
If you're bummed by the fact that you can't pay for a food order in person using Venmo, that's understandable. However, there is one other option you can consider.
If you apply for a Venmo card, you can actually pay from your Venmo account at any restaurant that offers card transactions (which is pretty much all major ones).
Which Food Services Will Allow Payment From My Venmo Account?
If you have a good amount of money in your Venmo balance, you might want to use it to pay for your food every now and then.
The good thing is that three of the major delivery apps people use for food orders take Venmo transactions, which makes things super convenient.
Let's talk about how you can use each food delivery app to pay from your Venmo account.
DoorDash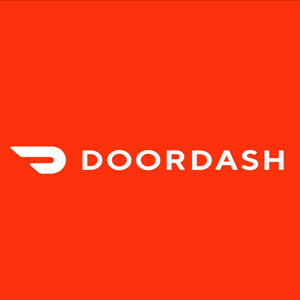 If DoorDash is your app of choice when it comes to ordering food online, setting up Venmo as a payment method only takes a minute or two.
Follow the steps below to get this set up:
Launch the "DoorDash" app.
Navigate to the "Payment" section.
Tap "Add Payment Method".
Choose "Venmo".
Enter the credentials of your Venmo account to log in.
Give DoorDash permission to access your Venmo.
Once this is done, after making an order, you will see "Venmo" as a payment method you can use.
Uber Eats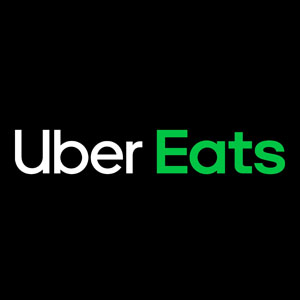 Does Uber Eats accept Venmo? The answer to that is yes.
You can add your Venmo wallet as a payment method in the Uber Eats app, which makes it easy to pay for your orders.
Do the following to pay with Venmo in Uber Eats:
Open the "Uber Eats" app.
Tap the Uber Eats profile photo in the bottom-right corner of the application.
Choose "Payment" from the options you see.
Now, select "Add Payment Method".
Choose "Venmo".
Enter the credentials for your Venmo user account and press the "Authorize" button to allow Uber Eats to access your Venmo wallet.
Now, anytime you want to make an order using Uber Eats, you'll see Venmo as an option. Using this will debit your Venmo wallet directly.
GrubHub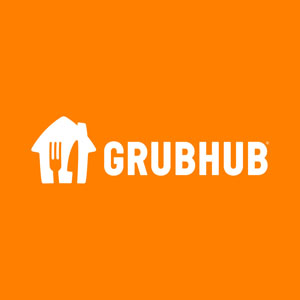 Finally, you'll find that the GrubHub app will accept Venmo transactions too, which can make ordering from this service super convenient for you.
To do this, follow these steps:
Launch the "GrubHub" app.
Tap "My GrubHub" at the bottom of the screen.
Open the Settings menu by pressing the gear icon in the top-right corner.
Choose "Payment".
Press "Add a new payment".
Now, select "Venmo".
Login to your account and authorize GrubHub's access to your Venmo wallet.
You can now pick Venmo from the list of options when paying for your food.
How to Apply for a Venmo Card?
You might want to know whether an outlet like Burger King accepts Venmo. As I mentioned earlier, as long as you have a Venmo card, the answer is yes.
With a Venmo card, essentially any restaurant that allows you to make payments with a credit or debit card will be within your reach using the Venmo platform.
The question though, is how do you even get a Venmo card?
Well, to do that, you just need to apply for one of these debit cards from inside the Venmo app.
Follow the steps below:
Open the "Venmo" app on your smartphone.
Select the "Cards" tab from the bottom of the Venmo app.
Select "Venmo Debit Card".
You can scroll through the page to read information about the Venmo card. Once you're done, tap "Get the Venmo Debit Card".
Choose the color you want your Venmo card to be.
Select whether you want the card to top up automatically or not.
Review your Venmo card details.
Tick the checkbox.
Press "Submit".
That's it! You should get your Venmo card delivered on the date specified.
My Venmo Balance is Low: Can I Split the Bill With Other Venmo Users?
You might want to get food for a group of people, but you don't have enough money in your Venmo wallet.
The good thing is that food delivery services like GrubHub and Uber Eats allow you to split the bill after paying. While DoorDash will accept Venmo, it does not support splitting the bill.
The process to split the bill using Venmo is actually ridiculously easy. The other people don't even need the mobile app for food delivery services. They just need Venmo.
The first thing you need to do is make the order as you usually would. Choose the dishes of your choice, go to checkout, choose your payment option (which is Venmo), and confirm.
Now, all that's left to do happens in the Venmo app:
Launch "Venmo".
Navigate to your feed.
Look for the payment you just made.
Tap the "Split" button beneath it.
At this point, select the Venmo accounts of the friends you want to split the GrubHub or Uber Eats bill with.
Once you confirm this, a payment request will be sent to the selected people.
Once they approve it, the money will be taken from their Venmo wallets and sent to you to cover the money you fronted them.
Final Words
If you want to know which restaurants accept Venmo, you'll be disappointed to know that there are few that have Venmo integration to allow in-restaurant purchases. If you have a Venmo debit card, you will be able to get around this, though.
However, if you want to order food online, GrubHub, Uber Eats, and DoorDash accepts Venmo as a payment option. You can pay directly from your Venmo funds using any of these. Since they offer many restaurants as options, you'll be spoiled for choice.