To pay with your Venmo balance on any app, select the "Pay with Venmo" option on the checkout page of the app. It's that simple.
I've been a Venmo user for a long time and I find it super convenient to make online payments through my Venmo account. In this article, I'm going to share how to use Venmo balance instead of bank account.
In addition, I'll also answer your queries such as "how to verify your Venmo account," "how to add money to Venmo balance?" as well as other handy tips and tricks related to making Venmo payments.
How to Pay Using Your Venmo Balance in 4 Simple Steps?
Here's how to use Venmo balance instead of a bank account for payments: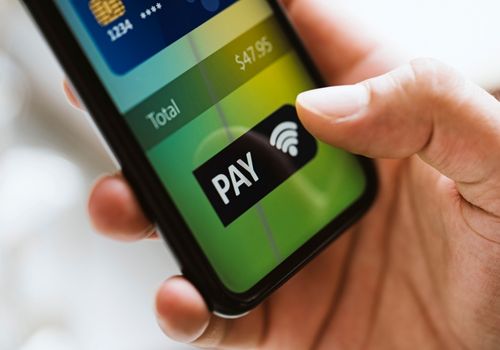 Step 1: Login To Your Venmo App
Open Venmo app on your smartphone and log in to your account using your email, phone number, or Venmo username and password.
Step 2: Verify Your Identity On Venmo
This step is crucial before you proceed any further. To use Venmo balance to make payments, your account must be verified. If it's already verified, you can skip this step.
The process for this is given below. Note that you can only verify your identity on the Venmo app, not the desktop website:
In the Venmo app, go to the Me tab by clicking on your profile picture.
Tap Settings on the top-right corner of your screen.
Click on the Identity Verification option under the Security section.
Follow the on-screen instructions and provide all the required details including your name, address, date of birth, SSN, and other documents as described.
This process will take only a few minutes thanks to Venmo's automated ID verification system. Once verified, you can move on to the next step.
Step 3: Select 'Pay or Request' Option
Tap "Pay Or Request" button present at the bottom of the screen. In the text field, type and search for the person you want to transfer money. Or choose from your "Top People" or scan a QR code to add the recipient's account.
Enter the amount and optionally type a brief note in the text area provided. You can change the privacy setting from the icon located at the bottom right corner (you can choose between Public, Friends, or Private).
Tip: You can even add multiple recipients by clicking on the plus (+) icon. However, in this case, each recipient will receive the same amount with the exact same note. To send a different amount to each, you must make separate payments.
Step 4: Make The Payment With Your Venmo Balance
Now, click on the blue-colored Pay button at the bottom-right corner. In the next screen, you'll see Venmo Balance listed as the payment method if there's enough balance. (If not, it'll show your linked bank account or credit card as the primary payment method).
Finally, tap on the green Pay button at the bottom to transfer money to the recipient. They will immediately see the funds added to their account.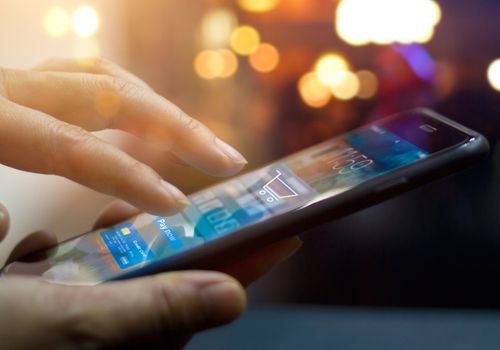 How to Check Your Venmo Balance?
For mobile users: Open Venmo app on your phone. On the home screen, tap on the Me tab and navigate to the Wallet section.
You'll find Venmo Balance mentioned at the top of the screen. If you don't see it, your Venmo account is likely not verified as per the broker's terms.
For desktop users: If you're using the Venmo website on a desktop, you can check your Venmo balance on your profile page.
How to Add Money to Your Venmo Balance?
Here are the steps for adding money to your Venmo account:
Launch the Venmo app and select the Me tab (your profile picture).
Under the Wallet section, tap on Manage balance.
Now enter the amount you want to add and click on Next.
Select the bank account to be used for the transaction and press Add Money.
Note that any funds added can take a couple of days to show up in your Venmo account. Also, once you initiate the payment, there's no way to cancel it.
How to Transfer Venmo Balance to Bank Account?
Transferring Venmo balance to your bank account is very easy. Just follow these steps:
Go to the Me tab in your Venmo app.
Tap on the Transfer balance button located right next to your balance.
Enter the amount using the on-screen keyboard.
Choose one of the two options: Instant (instant transfers with a nominal fee) or 1-3 Biz Days (takes 1-3 business days and is free of cost).
Click on Transfer to and select the bank account or debit card you want to send money.
Finally, click on the green Transfer button at the bottom to complete the transaction.
Is Venmo Balance Different From a Venmo Debit Card?
The Venmo debit card is nothing but a debit card linked to your Venmo account (just like a regular debit card is linked to your bank account). Instead of using your bank account balance for payments, it uses your Venmo balance to send money.
You can use it on any Mastercard-supported merchant in the US and US territories (international merchants aren't supported yet).
To get a Venmo debit card, go to the Cards tab in your Venmo app and look for the "Venmo debit card" option to get started. The application is completely free for Venmo users and you will typically receive the card within 10 business days of applying.
You can find complete details about Venmo debit cards on Venmo's official website.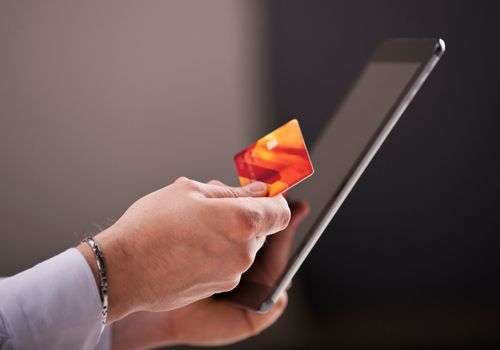 FAQs
Does Venmo Charge Any Fees?
Venmo only charges a 3% fee when you use a credit card for payments. Besides that, there are nominal charges for crypto transactions.
Other than that, there are no fees for account maintenance, adding balance, sending or receiving payments, online purchases (except credit card), or other monthly fees. A detailed table for all applicable fees can be found here.
What's the Difference Between Paypal and Venmo?
Although Venmo is owned by PayPal, there are some distinctive differences between the features and services of the two.
Venmo is designed for quick and easy peer-to-peer transactions through a simple app interface. On the other hand, PayPal is a more traditional platform and can be slow sometimes.
Where PayPal clearly has the edge is much higher transfer limits and the ability to add multiple users in a single PayPal Business Account.
Plus, Venmo is only available in the US while PayPal works across 200+ countries. All this makes Venmo more suited for everyday users and PayPal for small to medium businesses.
Which Apps Accept Venmo as a Payment Method?
The great thing about Venmo is that many popular apps including Uber Eats, Amazon, Foot Locker, Grub Hub, DoorDash, Hulu, etc. directly accept Venmo balance as a payment method.
Besides that, big retailers that accept Venmo debit and credit cards include Amazon, Adidas, Home Depot, Coach, Dick's Sporting Goods, Kohl's, Nordstrom, Nike, Samsung, Macy's, The North Face, Under Armour, Walmart, many more.
It works exactly like a credit card or debit card payment:
Open the app you want to shop from.
Add products to your cart and proceed to the payment window.
Now just choose "Pay with Venmo" on the checkout page (You might need to log in to your Venmo account here).
As I mentioned earlier, the payment will be made through your Venmo balance if you have sufficient funds. Otherwise, you'll be asked to select a credit or debit card.
Can I Split Payments Between Venmo Balance and Another Payment Method?
No, Venmo doesn't allow you to split payment methods. If you want to transfer funds exceeding your current Venmo balance, the payment will happen through your primary payment method.
However, if you have sufficient Venmo balance, you can make the entire payment through that (as long as you've verified your identity).
Conclusion
Venmo is one of the easiest platforms to send and receive the money within the United States. If you're a Venmo user, you can enjoy the perks of using Venmo balance instead of your bank account as the payment method.
I do it all the time! It saves a lot of time if you already have Venmo installed on your smartphone.
I hope this article helped you understand how payments on Venmo work. We also tried to answer some additional questions you might have about the platform.