If you're wondering how to order checks on the Chase mobile app, all you have to do is log into your account, and click on the Things to Do menu. You should see a special button asking whether you want to order checks.
I've had a Chase account for a while now, and I've used it to order business checks for as long as I can remember.
I touched on it in-depth below and explained some other methods to try.
How to Order Checks on Chase App?
It's easy to order checks from the Chase app. Here's what you do:
Launch the Chase mobile application
Log into your Chase account
Click on the Things to Do button from the menu on the left
Click on the Order Checks option
Enter your bank account details and a few additional details for your customizations
You have to wait a couple of days for your Chase checks to arrive.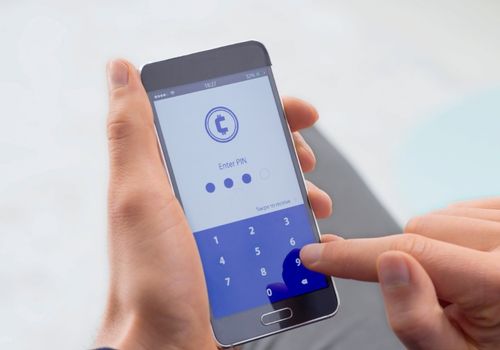 What are the Other Methods to Order Checks on Chase?
Instead of using the Chase app, you can order your checks through the Chase site, their hotline, a local branch, or even a third-party service.
I've touched on each of these methods below.
Let's get to it.
1. Chase Site
To use the Chase website:
Go to the Chase website, and log into your account
Click on the Customer Service option
Look for the 'Checking account or Savings account' option, and tap on it
Click on 'Deposit Slips or Order Checks'
You will be redirected to the bank account that you're trying to get the Chase checks from
Follow the on-screen instructions to customize the checks
Confirm the order
2. Over the Phone
You can also call the Chase hotline and request a checkbook.
Here's how:
Dial 1-888-560-3939
Follow the voice prompts
Wait for one of their customer service executive members to pick up
Speak to the service attendant about how you would like a personal check, and provide all the custom details
Remember to keep your account number and routing number handy, as you'll be asked for them.
3. Chase Customer Center
You can also visit your local Chase branch to order checks.
Here's how:
Visit your nearest Chase bank branch
Find and speak to a teller
Give them your account number and any details attached to it, like your routing number
Give the teller your ID if you want a commercial checkbook
Specify the type of check you want, as well as the color and any customizations that you would like
4. Third-Party Service
Lastly, you can use third-party sites like Delux to apply for Chase checks. Just be mindful of the site you use. You need to check for security features, like the CPSA padlock icon on their site. This will mean that they're safe, so you can use personal and business checking accounts with them.
Here's what you do:
Open your web browser and Google Chase check providers (Delux is a good choice in my opinion)
Sign up for one of these sites, then enter your Chase account number, and routing number
Click on the design you like, and any customizations to send to the printing services
Click on the payment method you want (the price to pay will differ depending on the company that you choose)
Provide the printing company with your address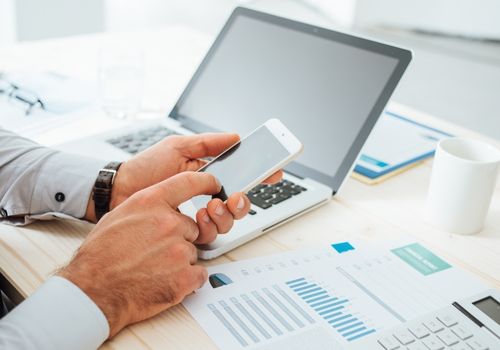 How Much Does it Cost to Order Checks From Chase?
The answer depends on the number of checks you're ordering, the check type you're getting, and any custom designs you want.
You can expect a pack of 100 checks to start at around $20, for Chase Total checking account users (which is the standard amount). However, if you have a Chase Premier Plus checking account, or a Sapphire checking account, you are eligible for free checks.
Just remember that you need an average beginning-day balance for both your Premier Plus and Saphire checking accounts first. Premier Plus users need $15,000 across all linked chase accounts, while Sapphire checking users need around $75,000.
How Long Does it Take to Receive Checks From Chase?
Once you apply for a Chase check, it will take around 7-10 business days to arrive. However, you can pay a special fee and get it in a couple of days if you're impatient.
What Are the Alternative Ways to Pay With Chase?
Chase offers a bunch of different payment methods, not just deposit checks.
Chase Mobile Deposit
You can use the mobile deposit feature from the Chase app. You'll be able to transfer cash directly to another user's account, regardless of the bank or the type of bank account they have.
Debit Card
Chase offers both debit and credit cards to users. They have a number of different credit cards that you can choose from.
Direct Debit
You can also use Direct Debit to pay off bills from your checking account. Just remember that you can only use it from the Chase mobile banking app.
Overdraft Protection Plan
Overdraft protection plans work by linking your savings account as a backup for any bills you have to pay.
The bills will be cut from your checking account first, but if your checking balance is negative, the amount that's owed will be pulled from your linked savings account.
FAQ
Answered below are some popular questions.
Can I Just Print My Own Checks?
A deposit check is anything that has your account number and routing number that authorizes your bank to provide funds to another party. So, yes, you can technically print checks without getting in trouble. Whether a bank accepts your check depends on how well you meet the standards and required format.
How Long Does It Take for a $10000 Check to Clear at Chase Bank?
No matter the amount, it usually takes around two business days for checks from savings accounts to be cleared. However, it can take a while longer, and reach 7 days if you haven't included the correct details.
Also, it depends on whether or not you are sending a government or cashier's check. Cashier checks usually take the least amount of time to process, and can even be cleared within a day.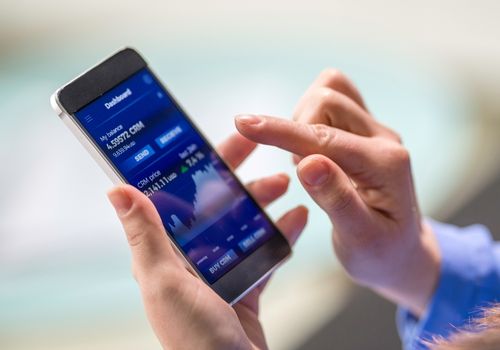 Final Thoughts
There are a couple of ways to order chase checks online, not just through the Chase app. However, it is by far the easiest method. The ordering process only takes a minute or two maximum.
As mentioned, you can also use the Chase site to log into your account (with your user ID), use a third-party site, or visit a local branch of the financial institution. You should be able to speak to a customer service attendant and request bank checks.