If you're looking for how to change the Discord notification sound in the app, there are two ways to do this. You can either replace the sound files with a custom sound, or use an app called Better Discord to get this done. Also, note that you can only change Discord sounds on the desktop application.
I've used the Discord app to stay in touch with my gamer friends for a long time. When one of them complained that he wanted to change the Discord notification sound to something else, it didn't seem possible. However, after finding where the Discord notification sounds are stored, I was able to show him that you can actually use custom sounds.
If you've been trying to figure out how to change Discord sounds, then you're in the right place. Let's jump straight into what you need to know.
Can You Change the Discord Notification Sound?
Now, before you jump to change the notification sounds in your Discord app, you need to know whether it's possible or not.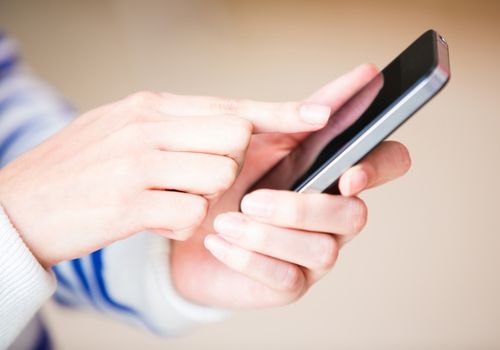 On Android/iOS
If you're looking for how to change Discord sounds in the official Discord app for Android devices or iOS, it's unfortunate, but there's no way to do that.
Even if you go into the notification settings on a mobile device, you'll find that you're not given any option to change the Discord notification sound.
You'll simply have to stick with the same sound that the Discord app gives you. Maybe one day this will change, but for now, Discord users will need to get used to the default notification sound.
On PC
If you use the Discord app on your computer, you have a lot more freedom than you do on mobile.
Even though it is not official, you can change your Discord notification sounds using some clever methods. While they don't want Discord users to change notification sounds, we've figured out a way to do it regardless.
However, note that you cannot change Discord sounds in the browser application, whether you're on a PC or not.
How to Change Discord Notification Sounds?
If you actually want to change the notification sound in your Discord app on PC, you'll find that it can't be done directly from the app's notification settings.
Instead, you'll need to either replace the audio files manually or use the Better Discord app to change the notification sound.
By Replacing Sound Files
It's not that straightforward, but if you follow these steps properly, you'll be able to change Discord sounds without too much hassle.
However, before you go ahead, note that messing with the wrong app data can affect how Discord runs on your computer. At the very worst, you will need to reinstall the application to get it working like normal again.
Here are the steps to follow to find where the notification sounds are stored:
Press the Windows button and "R" at the same time to open Run.
Type in %appdata% and press Enter. This should automatically open the AppData/Roaming folder on your computer.
You will find a folder called "Discord" here. Double-click on it to open it.
Now, open the "Cache" folder. This is where you'll find all the music tracks for Discord.
The first thing you will notice is that none of the names in this folder are descriptive, and nor do they have file extensions.
This is how it is supposed to look, but of course, it doesn't make it easy for you to add new sounds.
Not all these files are notification sounds. The only sure way to know which ones are is to add the MP3 or WAV extension to the end of the file name and try to play it.
You can do this by right-clicking the file, selecting "Rename", and then appending either .wav or .mp3 to the end. After doing this, play the file and see if it is a sound.
Of course, doing this for each of these notification noises will take a long time. However, I have found that for a lot of users, some of these files tend to always be music files. They include:
f_000110 is the regular notification sound
f_000031 is the direct message notification sound
f_000113 is the connect sound
f_000112 is the disconnect sound
However, if this method to manage notification settings is still too stressful for you, check the next section for an easier one.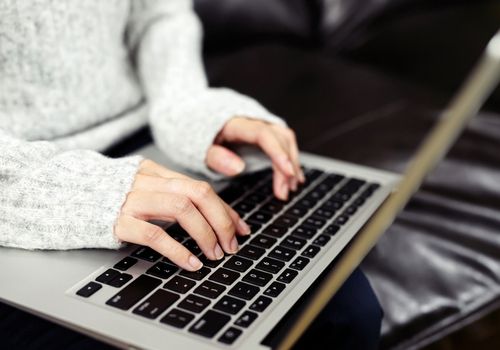 By Using Better Discord
Discord provides a whole lot of customization to allow users to make the app exactly how they want. However, despite this, there are some aspects of the experience that Discord doesn't let you touch.
As you might know already, the default sound settings can't be changed in the official Discord app. Fortunately, by using a third-party application called Better Discord, you can get a number of extra features and custom plugins.
The add-on is great if you want to match Discord's regular features but add features like changing sounds to the mix.
However, just know that since this isn't an official app, using it is against Discord's terms of service. As a result, there's a minor risk that you might be banned, though my friends and I have used it for years and have never been banned.
To install Better Discord, follow the steps below. Keep in mind that you need to have the regular Discord app installed already.
The first thing you need to do is download Better Discord from the project's official website.
Once the setup file has finished downloading, open your download location and open the file.
From here, just follow the steps the installer presents you with, as you would do with any other setup.
If you complete the installation successfully, you should be greeted with a pop-up containing the changelog for Better Discord.
Now that you've been able to install BetterDiscord, it's time to get the plugin that lets you manage notifications better and add music tracks and different notification sounds.
Get the "NotificationSounds" plugin from Better Discord's website. Select "Download" from this page.
Now, open Discord and open "User Settings". You can do this by pressing the settings icon in the lower-left corner.
From inside User Settings, there should be new menu entries. Click on "Plugins".
Choose "Open Plugin Folder".
Get the NotificationSounds plugin and paste it into this folder.
Now, inside Discord, press "Accept" on the prompt to download the new plugin.
With that, you've been able to get this plugin installed. All that's left is to learn how to use it to manage notifications and their different sounds.
To add a sound using this plugin, follow these steps:
Open "User Settings".
Select "Plugins".
Make sure the toggle switch beside NotificationSounds is on. Now, press the gear icon to open its settings.
Click the "Add New Sound" line to expand it.
Enter the details for the new notification sound you want to add. This includes the category name and the sound name.
Click "Browse File" to find the actual sound file and add it to Discord.
Click "Save".
Finally, now that you've added a custom sound file, the last thing you need to do in Discord is to set it as a notification sound.
Here's how:
From the NotificationSounds settings, expand the "Sound Configuration" line.
Here, you'll see the different kinds of alert tones that the app has. For instance, you can change the sound for your direct messages, call ringing, server notification sound, and pretty much all the different notifications the app has.
Under the notification you want to change, select the category that you put your custom audio under.
After that, open the drop-down menu under "Sound" and select the exact sound.
Press "Done".
That's how easy it is to change the sound Discord plays with your direct messages, calls, or other notifications.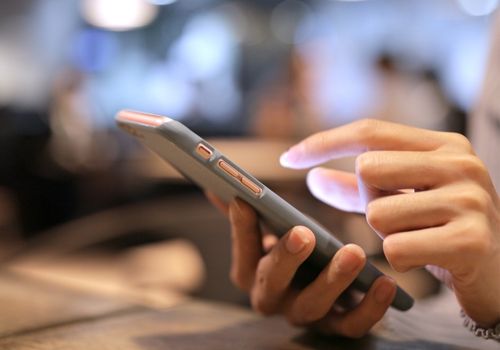 Final Words
You can't change the sounds for your notifications in the app settings for the Discord app, whether on PC, Android, or iOS. However, there are ways you can get it done on a PC.
You can either manually swap out the sounds on Discord by digging into the configuration files on your PC, or you can use Better Discord and the NotificationSounds plugin. This makes it much easier.
Did this article show you how to use custom audio for your Discord notifications? If so, take a look at our related articles to learn much more.