The first thing you should do is decide on your preferred streaming niche. After you post a couple of streams, use the prediction feature on Twitch or begin a just-chatting stream to swiftly grow your Twitch channel.
To grow my channel on Twitch, I chose a popular video game from the Twitch directory and stuck to it to grow my follower count. I also diversified my streams a little to give my audience something new each time. This helped me engage my followers and build my brand.
Starting a channel on Twitch and growing your brand can be tedious, especially when your content is generic and doesn't make your channel stand out. But don't worry, I'm here to help.
Here are some of the best fun Twitch stream ideas to help you get more viewers and grow your channel.
14 Fun Twitch Stream Ideas to Make Your Channel Stand Out
Before we dive into the ideas, it's important that you map out your expectations from your live streaming on Twitch. They could be as simple as making friends who share similar interests to as ambitious as becoming a popular streamer and generating revenue.
After you're done deciding your goals for the channel, dive into these fun and amazing live stream ideas to hold the attention of your audience and make your channel stand out.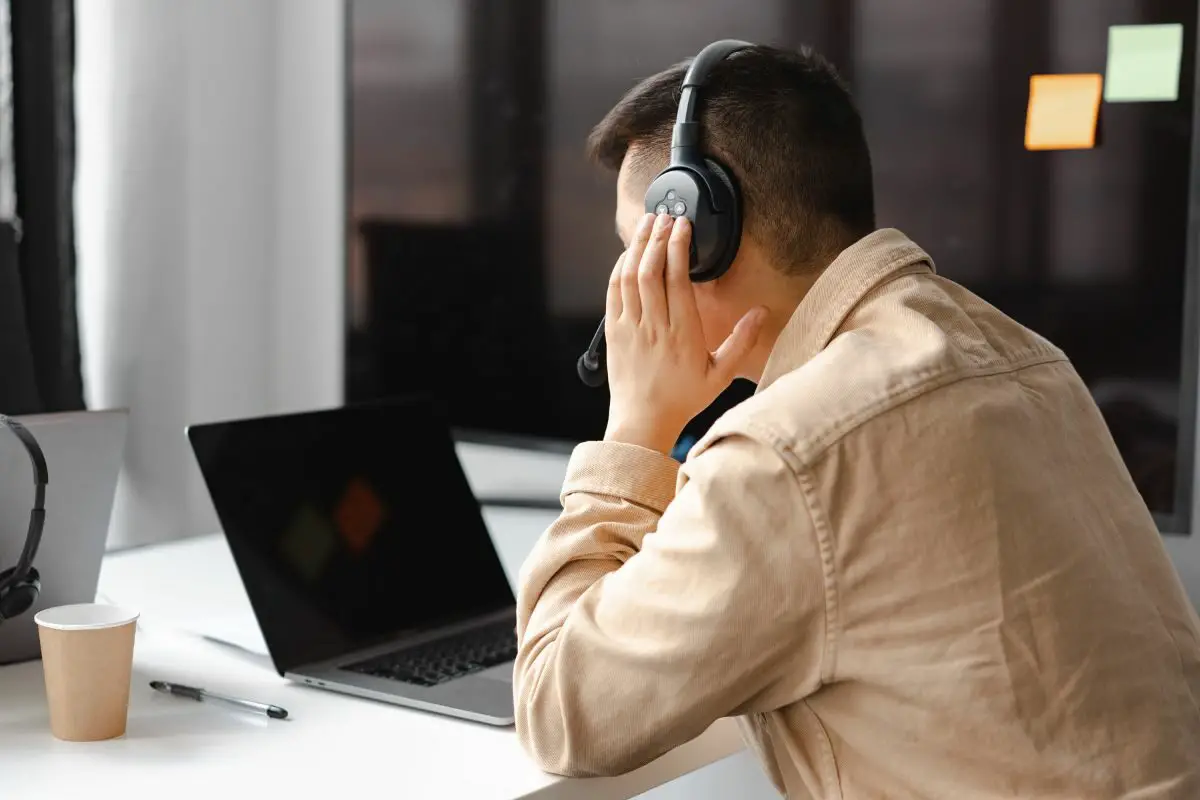 1. Use the Prediction Feature on Twitch
The /prediction command on Twitch is a great way for streamers to build a stronger connection with their audience, make their chat more interactive and introduce some light competition by asking them to forecast the outcome of some activity using yes or no questions.
For instance, a Twitch streamer can challenge their channel's viewers to predict their game score. Twitch Channel Point Predictions can also be used if you want to play games with other streamers and would like the audience to bet their points on who would win the match. 
After the prediction and its possible results are set, viewers can bet their channel points on the outcomes to express their opinion. The viewers who make the correct prediction are then rewarded with bonus channel points.
To begin using the prediction feature, follow the steps below:
Type the /prediction command in your chat window and hit Enter. 
Choose the Start Prediction option.
A dialog box will appear on your screen. Add answers for the Name the prediction, Possible Outcomes, and Submission Period fields and click on Start Prediction.
Go through the Confirm Prediction dialog box and select Got it.
Your chat window will now display a banner at the top, enticing viewers to use their channel points to make a prediction.
When you're ready to confirm the outcome of the prediction, type /prediction in your chat box again and choose the outcome. You can also set Predictions as a Quick Action widget from your Stream Manager menu by clicking on the + button.
The predictions feature is a great way to make your live streams engaging, interactive, and exciting. Come up with unique ideas to make your predictions more interesting and to ascertain the attention span of your viewers. 
Note: Only streamers with a Partner or Affiliate status can use the predictions tool since they've access to channel points.
2. Prepare a Just Chatting Stream
The just chatting category has gained popularity recently since it allows viewers to hang out with people who share similar interests. Additionally, it's a great option for streamers to interact with their viewers, step out of their comfort zone, and get to know them. 
Building a genuine connection with their viewers, especially the regulars, will help streamers become an indispensable part of the Twitch community and receive constructive feedback from their viewers on their Twitch streams.
Such streams allow streamers to dictate the pace, the topic of discussion, and the rules of the conversation so that everyone stays on track and the chat is respectful.  It's also a great option to build a loyal audience following and eventually get them to subscribe to your channel. 
3. Invite Your Viewers to Critique Your Old Stream on Twitch
One of the most fun stream ideas is to drag out your old streams on Twitch and let your viewers have a field day. This method is not only inexpensive but also requires minimal effort on the streamer's part and is sure to bring on the laughs.
You and your audience could critique the way you used to talk, play, or simply have your lame haircut. The aim is to get the conversation flowing and engage your viewers.
It's also a good way to show your viewers how you've improved from your newbie streamer days, be it in the way your gaming skills have advanced or your interaction skills have been polished.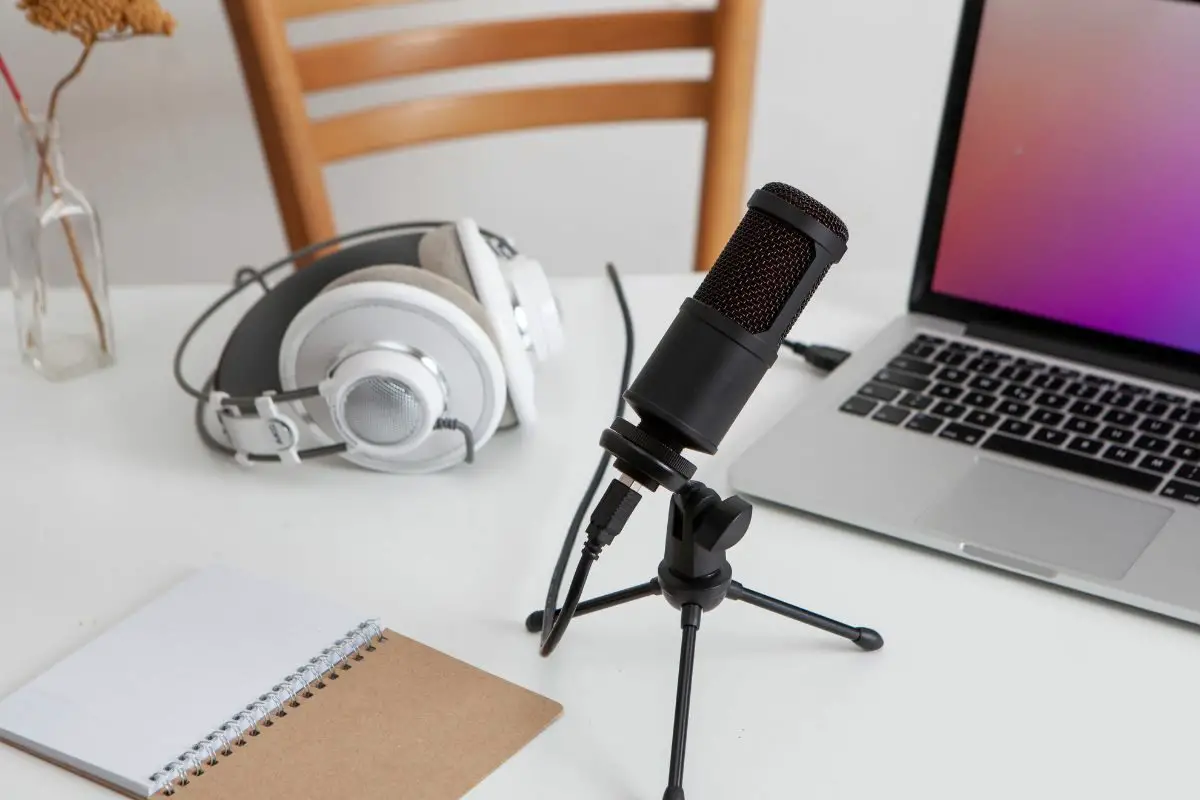 4. Let Your Viewers BTS and Showcase Your Streaming Setup
Twitch streamers can earn brownie points with their viewers by letting them 'in' their stream room. Take your viewers behind the scenes (BTS) and let them explore the space that's privy to your creative process. 
As many viewers want to learn more about live streaming, glimpsing at your streaming setup will provide them with the necessary insights. It's a great idea since they'll also get to know you more intimately and help you unveil the person behind the gamer persona. 
This will lead to your viewers caring more about your live streams and streaming them religiously since they'll build an undeniable connection with you. 
5. Play Online Versions of Board Games With Your Viewers
Board games are sure to induce nostalgia among your viewers and bring forth pleasant memories. So you can invite some of your regular viewers or subscribers to play the game with you. Bonus points if you can start a prediction to enhance your engagement rates.
For example, you can play Words on Stream or Skribbl.io for free to boost your Twitch stream and grow your channel's following. Choose the same game as their board counterparts so that the setup becomes easy, and you won't have to go over the rules over and over with the people playing.
This is one of the simplest fun Twitch stream ideas, and you can either do an entire stream on this or a segment in the middle of your live stream to switch things up a little. It's also a good idea to prevent your followers from getting bored of just watching you play and interacting with you over chat.
To ensure that you make the most of this stream idea, blast this on your Discord and social media accounts.
6. Come Up With a Cooking Stream
Switch up your regular stream idea and show off your cooking skills, or lack thereof, to your gaming community. You don't have to be an expert at cooking to host a successful cooking stream. In fact, the average cook might garner more viewers. You just need to ensure that you interact continuously with your average viewers and enjoy streaming. 
Choose a simple recipe that can be prepared within an hour, like corn dogs. Your new content will only hit its mark if you don't drag your live stream. Cook confidently, ask for inputs, chat continuously, and share expertise with your viewers to let the stream work like a charm.
To entertain your viewers and lead to some memorable moments, you can ask them to help you come up with substitutions for some of the ingredients of your dish. But ensure that you give them the available options beforehand so that you don't disappoint them after they get excited to see how your dish will turn out. 
You also want to be sure that you have enough time at the end of the stream to taste your creation and share honest opinions with your new friends.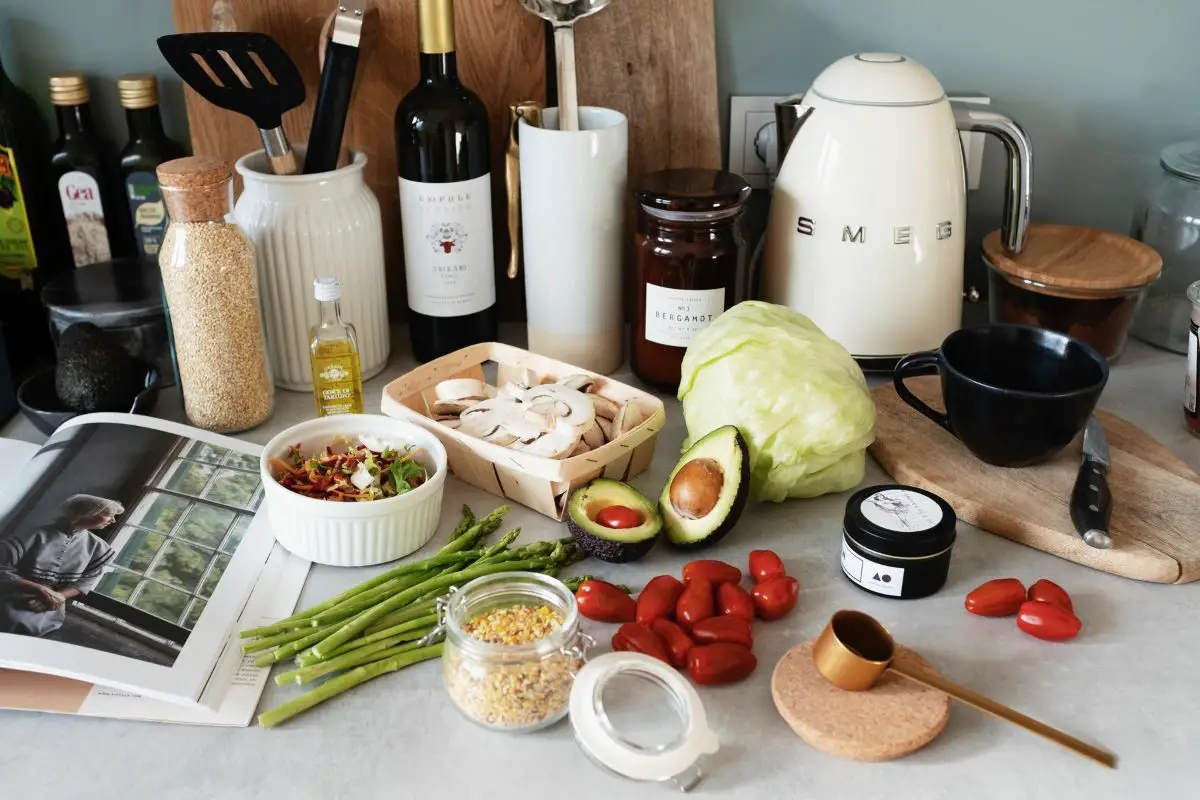 7. Consider Doing a Live Charity Stream
If you're passionate about some good cause, you can use your Twitch stream to bring some awareness about it and raise money. A charity stream is a great way to raise money for a good cause and shows people how passionate you're about the issue.
To conduct a live charity stream, you can follow these steps:
Go to your Creator Dashboard and select the Charity option from the left-hand menu.
Add the name of the charity you'd like to find under the Discovery tab. You can also apply the Category and Country filter options to narrow down your search.
After you find the charity you'd like to support, select the Create Fundraiser button.
You'll be redirected to the campaign creation page where you'll find all pertinent details about the charity. Here, you can set your fundraiser goals using the Edit icon. Remember that though you can increase the amount any time before or during the stream, you can't decrease it. So set a realistic goal.
After you're done setting a goal and hyping your charity stream, go back to your Creator Dashboard's Charity sectionand click on the Start Fundraiser button present in the My Fundraisers tab.
To highlight the good cause you'll be supporting, post about the stream on your Discord channel and other social media pages to ensure that you're using your influence to the maximum to raise money.
Doing a charity stream for a good cause, like a disease or some environment-related issue, will also help you gain more followers who are passionate about similar issues. 
But don't forget to conduct some research before hosting the charity stream. This will aid you in answering any questions your followers might have and spread awareness about the issue.
This is one of those Twitch stream ideas that lets you spread empathy and lets people understand the person you're in daily life. Before streaming this, be sure to add the charity tag so that the community at large can find your stream easily.
8. Host a T-shirt Twitch Stream
If you play games and need to jazz up your channel without spending your time learning or streaming other videos, you can host a super fun t-shirt event. For your t-shirt event, you need to gather t-shirts of various sizes from your real-life friends, family members, and thrift stores.
The idea is to collect as many t-shirts as you can. But beware that this idea could snowball into an expensive one if you're unable to get them for free or at low prices. After you've built quite the collection, begin playing games with only a single t-shirt on. 
As the game progresses and new things happen, like you get a new subscriber, the viewer count increases significantly, or you lose a game, you'll have to don a new t-shirt for each of the things that happen. Ultimately, you'll be wearing a lot more t-shirts than you started the game with.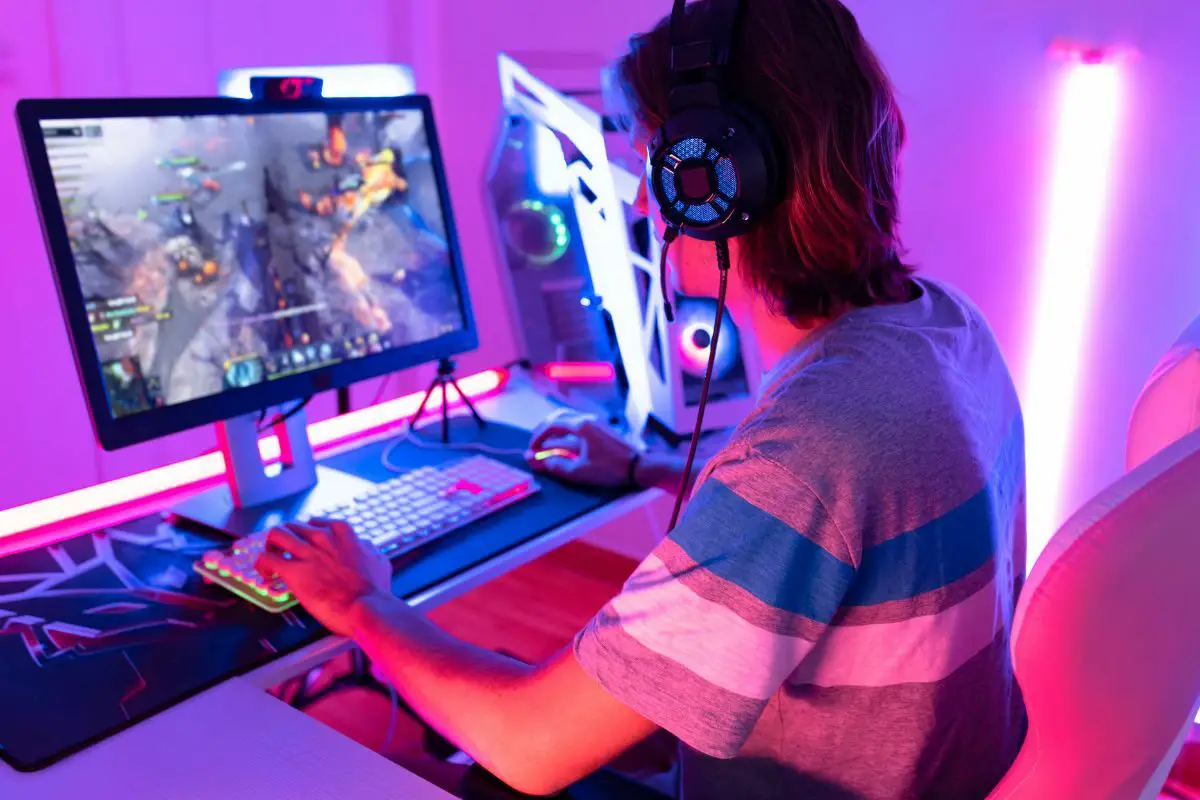 9. Music Streams Will Endear You to Your Followers
Some streamers prefer music while streaming new games or any party game. This lets them up the ante and makes their channels more entertaining. So just adding music to their Twitch stream won't help smaller streamers stand out or be noticeable. 
Out of all the fun stream ideas, music streams have the power to endear you to your followers, irrespective of your singing skills. If you've got a good voice, Twitch streams are a great avenue to monetize your songs and create some alternative streams of revenue, like private shows. 
But if you can't hold a tune, worry not. You can still host music streams, have a blast, and obtain more followers and subscribers. The only reason is that people love someone who doesn't take life too seriously and is willing to laugh at themselves. 
If you'd like to enter the good graces of your followers and turn them into subscribers, consider penning down some lyrics or just some music to celebrate milestones, welcome new subscribers, as a running gag, or pay homage to an inside joke with your followers.
Note: Don't use copyrighted music if you don't have permission from the rights-holder since that would be a violation of Twitch's Music Guidelines and could lead to a ban.
10. Play GeoGuessr
Playing new games will let you branch out from your usual play and allow you to step aside from the world of popular games to experience something new.
GeoGuessr is a great game that you can either play alone and add to your Twitch stream or compete with other players from all parts of the world to gauge your skills. You can also invite your friends and subscribers to play with you. 
In this game, you'll be dropped at a random place on Google Maps. For instance, you could be dropped in the streets of Paris or in a New York alley. You'll be given clues, and based on those, you'll have to guess your location on the world map. 
This game is perfect for sparking a riveting and funny conversation among your viewers as they do their best to guess your location. If you like GeoGuessr too much and want to become a geography expert, Seterra can be one of your Twitch stream ideas, wherein you get access to over 400 quizzes about countries, their capitals, flags, oceans, and more.
11. Create a Subathon Stream
A subscription marathon or subathon is a long, live Twitch stream wherein creators begin their stream with a countdown timer moving toward zero. Twitch streamers can keep playing, cooking, singing, or just chatting till the timer reaches zero.
But subathon is a creative way to get more subscribers and followers since more time gets added to the countdown timer as long as the stream keeps receiving donations or subs. The longer the hours watched on such a Twitch stream, the more the audience and community will get attracted. 
Creators can create rules and even set a hard limit on the stream's run time, irrespective of the subs and views. New ideas, party games, and entertaining challenges are some of the best ways to keep your audience captivated.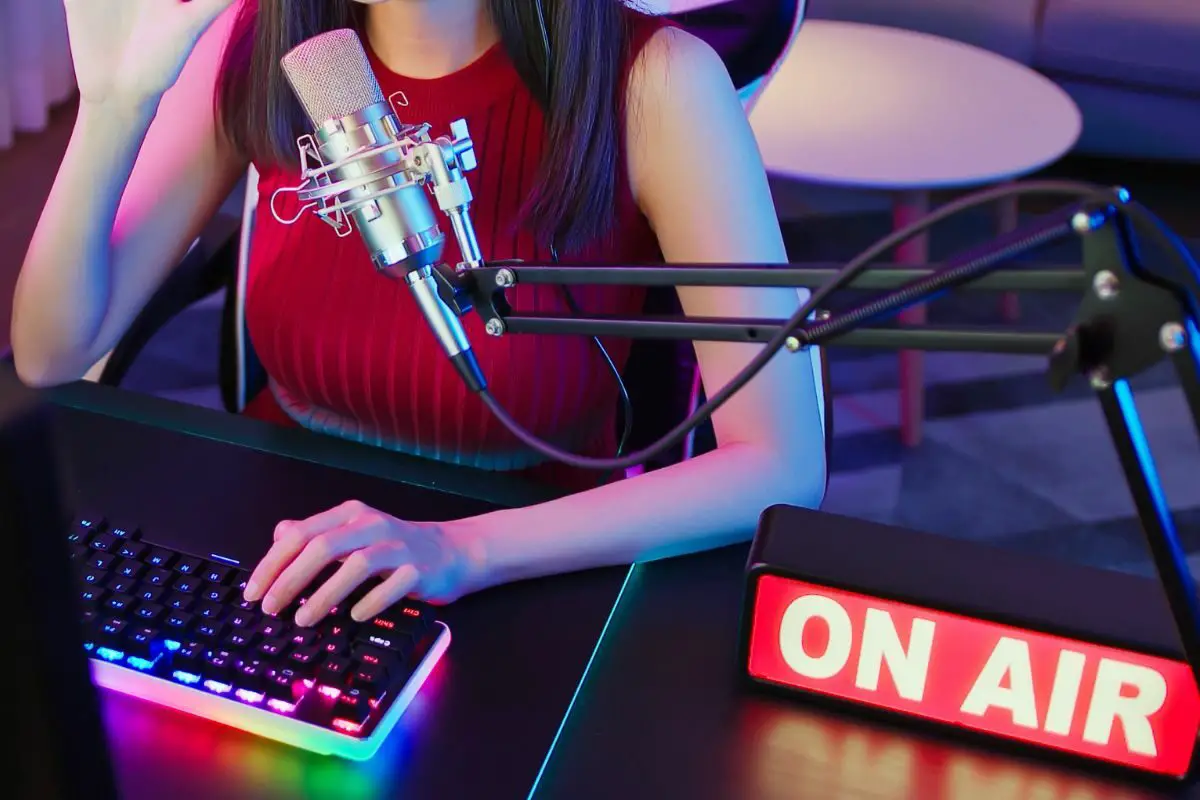 12. Commit to Cosplay and Dress Up
One of the most underrated Twitch stream ideas that can take your Twitch stream to the next level is cosplay. To make the most of it, commit fully to the role while playing games or bringing your stream ideas to life.
Dressing up is a great conversation starter and spicing things up in your chat box. Twitch streamers can start a poll and take suggestions to dress up from their followers and subscribers to make their streams more interesting.
13. Interview a Fellow Twitch Streamer
Inviting another Twitch streamer for an interview is a good way of putting your networking skills to use and giving your followers something interesting to watch. It'll also help you in mixing up your audience with theirs and gain a few potential followers or subscribers. 
You can discuss their Twitch stream ideas, play party games, cover general Twitch streams pertaining to your niche, or anything else that sounds appealing. You can also make it more fun and informal by going over funny local news or memes you found on your Discord, YouTube, or other social media channels. 
This will improve your discoverability too on Twitch and help you switch your Twitch stream ideas a little. Alternatively, you can invite some close friends, family members, or colleagues to get them talking about you and your love for streaming. 
14. Set Up a Q&A Session
If you're running out of stream ideas, you can simply organize a Q&A session to keep your followers hooked. This is a great stream idea for your followers to get to know you intimately, ask their random questions and know that you're authentic. It'll also boost your channel's interactivity and draw in more audience. 
To get the ball rolling, you can either come up with a list of questions your followers might've asked you in the previous chats or give free rein to your audience and let them ask you any question that pops into their head during the stream.
Final Thoughts
Getting your stream noticed is fairly simple once you have a game plan. Something as simple as commenting on other people playing, entertaining your average viewers with party games, having fun, and being attached to your community can help you connect with and obtain more followers.
You can also host events with fellow gamers, tell stories, create art, give some tips, and celebrate your special day.