In July last year, AMD released its Ryzen 3000 series which trumped the previous 2000 lines in a lot of aspects. The 3000 series offers slightly higher clock speeds and more cache memory, all the while drawing less power. But are these improvements worth the extra asking price? More importantly, do you need the extra power that comes with the Ryzen 3000? These are questions I'm hoping to address in this post.
2700x and 3700x: A Fight to the Death
A while ago, I got my hands on a Ryzen 2700x and a 3700x - two of the most powerful processors from their respective generations. I tried them out with my PC rig, loading up some of my favourite triple AAA game titles and heavy applications like Adobe Dimensions and Blender to put these processors through their paces. You can read about how they measured up in the reviews below:
Ryzen 7 2700x Vs Ryzen 7 3700x
Gear Used
For this review, I had to break out the 'big boi' graphics card, my beloved Nvidia GeForce RTX 2080 Ti which I bought several months ago. If you're a serious gamer but you can't afford stuff like the Titan V just yet, I recommend this graphics card.
This was paired up with my MSI Gaming Plus B450 motherboard. For Ryzen 2nd and 3rd generation processors, you'll need to have a motherboard with a B450 chip and an AM4 socket.
The Specs at a Glance
| | | |
| --- | --- | --- |
| Specifications | 2700X | 3700X |
| Thermal Design Power (TDP) | 105 Watts | 65 Watts |
| Cores/Threads | 8/16 | 8/16 |
| Base Clock/Boost Clock | 3.7 GHz/4.3 GHz | 3.6 GHz/4.4 GHz |
| L2+L3 cache | 20MB | 36MB |
| PCIe Support | 3.0 | 4.0 |
As you can see, there are a few key differences between the Ryzen 7 2700 specs and the Ryzen 3700x specs. First of all, the Ryzen 7 2700X has a significantly higher TDP when compared to the 3700X.. This means that the 2700x power consumption is much higher than that of the 3700x. It is a lot less efficient. The boost clock is slightly higher in the 3700X but this difference won't matter much as you'll see soon enough.  You'll notice, however, that they both have the same number of cores and threads.
Clock Speeds
Now before we get into this, I want to highlight the difference between overclocking and boost clock speeds to avoid any confusion. Boost clock (sometimes referred to as 'turbo-boost') indicates the maximum clock speed as specified by the vendor. The boosted speed is a result of how the circuitry is set up within the chip and the quality of the components like the heat sink.
Overclocking, on the other hand, involves manually increasing the speed. So when you overclock, the processor ignores the turbo boost procedure and instead reacts to your instructions to try and reach a fast clock speed.
If you want to learn more about the integrated technology that allows these processors to efficiently max out their boost clock, I suggest you read up about the Precision Boost 2 and XFR 2.
Performance with Gaming and Productivity
Despite the fact that overclocking is pointless in both units, their boost clock speeds do allow for smooth gaming experiences. The 3700x stayed in the range of 4.3 to 4.35 GHz while gaming and the 2700x generally stayed at the 4.2 GHz most of the time. With regards to how this translates to frame rates, the 3700x had a 10 to 13% higher frame rate than the 2700x.
Here are some FPS comparisons with a few popular game titles:
CSGO
GTAV
Fortnite
Overwatch
PUBG
2700x - 200 FPS
3700x - 233 FPS
2700x - 97 FPS
3700x - 105 FPS
2700x - 108 FPS
3700x - 141 FPS
2700x - 129 FPS
3700x - 130 FPS
2700x - 115 FPS
3700x - 124 FPS
Assassin's Creed Odyssey
Battlefield V
Doom
Tomb Raider: Shadow of the Tomb
2700X – 76 FPS
3700x – 81 FPS
2700x – 137 FPS
3700x – 152 FPS
2700x – 92 FPS
3700x – 106 FPS
2700x – 109 FPS
3700x – 125 FPS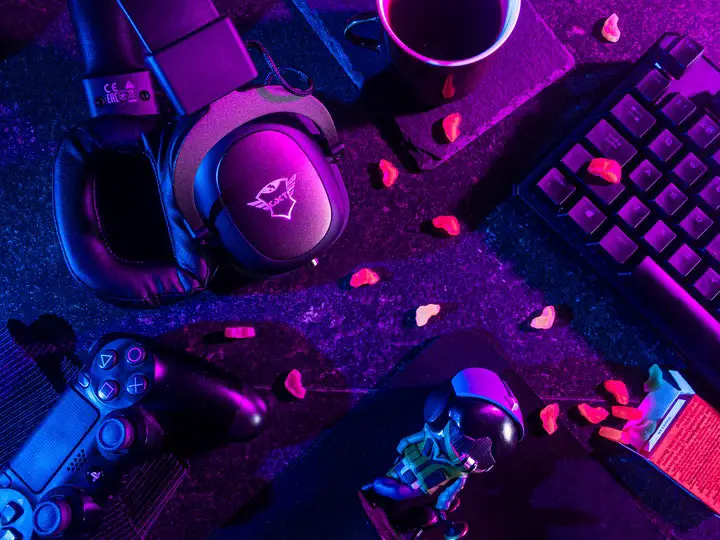 As you can see with this comparison, the difference isn't quite night and day. The biggest performance gap was present when playing Battlefield V and Tomb Raider: Shadow of the tomb. With these two titles, I felt the Ryzen's 3700x's more advanced technology was observable.
What about productivity software benchmarks with these two processors?
Adobe Premiere Pro (Rendering a 4K clip)
DaVinci Resolve (Rendering a 4K clip)
Blender (Running the 'quick benchmark')
2700x - 713 seconds
3700x - 637 sec
2700x - 621 seconds
3700x - 572 sec
2700x - 18.24 mins
3700x - 15.18 mins
While the 3700x does perform better, it doesn't make the 2700x seem like a poor performer in comparison either. So if you're a big fan of any of the above game titles or you use rendering software, you can get away with using the Ryzen 2700x.  
Features
With the release of the Ryzen 3000 series, AMD was the first to release a processor that could harness the power of the 4.0. But what benefits does the PCIe 4.0 have over the 3.0 format? Arguably the most important feature is that it offers double the maximum bandwidth. So while PCIe 3.0 slots typically max out at 16 GB/s, PCIe 4.0 can theoretically go up to 32 GB/s.
Beyond this, the 4.0 also has better signal reliability which means that it should reduce the chances of programs suffering boot failures. That being said, PCIe 3.0 is by no means outdated. It serves games just fine. However, if you're keen on having future-proof hardware, you can get ahead of the curve with a PCIe 4.0 compatible processor like the Ryzen 3700x.
Both processors are quite comfortable within their boosted speeds and don't seem to have any trouble with spiking thermals, thanks to their stock coolers. They both come with AMD's Wraith Prism cooler which I like quite a bit. It contains direct-contact heat pipes and a fan overclocking control to keep the unit from overheating while you're playing games or loading up heavy applications.
The Wraith Prism has a low profile which means that it doesn't intrude on any other component in the motherboard. To top things off, it's got an RGB illuminates light ring, to give it a distinct look.
Note: If you're looking for an even better aftermarket 3700x cooler, the AMD Wraith Max is now available to buy as a standalone product.
Frequently Asked Questions
Is Ryzen worth it?
With the release of the new Ryzen 3000 series CPUs, people who've used Intel until now might be wondering whether it's time to switch to AMD. It's a great question, especially since the 3rd generation Ryzens do come with a lot of attractive features. For example, the switch from 14-nanometer transistors to 7-nanometer ones means that they're incredibly power efficient. The base clock speed of the Ryzen 7 3900K (the most powerful in the AMD line) is 0.2 GHz faster than that of Intel's flagship i9 9900K. Plus with the former, you get 50% more cores as well.
So are the Ryzen's worth it? I'd certainly say so!
What's the difference between the Ryzen 7 2700x and 2700?
As you might have guessed, the Ryzen 2700 is the predecessor to the 2700x and belongs to the first generation of Ryzen chips. Essentially, the former is a slightly lower performance version of the latter. For instance, its base clock speed is 0.5 GHz slower and it's got a higher TDP which translates to less power efficiency. Plus the 2700 doesn't come with Precision Boost 2 which means that you'll have to manually overclock it if you want to push it to the edge.
What's the best motherboard for Ryzen 7 2700x or 3700x?
Both the second and third-gen Ryzens are compatible with motherboards that have a B450 chip and an AM4 socket. I use the MSI gaming Plus motherboard myself which I quite like. It comes with a lot of gaming tools from MSI and it's got excellent thermals.
Here are some other great B450 motherboards for Ryzen 2700x and 3700x:
MSI B450 Gaming Pro Carbon
Msi B450 Gaming Plus Review
MSI ProSeries B450M PRO-M2 Max
ASUS ROG Strix B450-F Gaming Motherboard
Can I play the latest games with the Ryzen 2700x?
When paired with the right GPU and the right amount of RAM, you'll certainly be able to play some of the latest triple AAA titles with the 2700x, though maybe not at the highest resolutions. For instance, the Ryzen 2700x does meet the minimum CPU requirements for Doom Eternal but you're not going to get the most amazing FPS rate.
If you're interested in finding out what other games you can play with a 2700x or any other CPU, check out this handy online game requirement analysis tool.
Related Posts:
In Conclusion
Ryzen 7 2700x vs Ryzen 7 3700x: which one is better?
On paper, the Ryzen 7 3700x is certainly the better processor. It's got greater clocker speeds, almost double the power efficiency, and supports the new PCIe 4.0 standard. However, it doesn't quite leave the 2700x in the dust as we've seen from the Ryzen 7 3700x benchmark results.
So, in conclusion, the Ryzen 3700x might be a worthy upgrade if you're the sort of person that's picky about performance. For instance, if you don't like the idea of waiting 3 minutes longer to render something on Blender, then I'd recommend that you go for the 3700x. For anyone else though, as the Amd Ryzen 7 2700x vs 3700x, 2700x benchmarks clearly show, the second-generation chip is good enough for now.