The Sony PlayStation 5 has a GPU known as the AMD Oberon. In terms of performance levels, the GPU equivalent of this chip is the Nvidia GeForce RTX 2070 Super. The AMD Radeon RX 5700 XT is a close option too, but it doesn't have ray-tracing, which the RTX does.
If you're a PC gamer but you also want to stay on par with the latest gaming console generation, it makes sense to want to know what the PS5 GPU equivalent is. I've always been a spec-nut, and with each console generation, I love to see what it takes to match it on PC. If you want to know about how different GPUs stack against each other, I'm your guy.
Well then, without wasting time, we'll talk about the PS5 GPU and the graphics cards in the market which match it best. Let's go!
What Graphics Card Matches the PS5?
The PlayStation 5 launched with huge claims of raw performance. The PS5 GPU is the custom-designed AMD Oberon chip.
The GPU has 16 GB of GDDR6 video RAM, 2304 shading units, and 144 texture mapping units.
A teraflop (TFLOPS), which is basically a unit of computer performance, can be used to compare these GPUs at a glance. The PS5 graphics card has approximately 10.3 TFLOPS.
It is capable of playing games at up to 4K resolution at 60 frames per second, and can even push the frame rate up to 120 fps on some games, but at a capped resolution of 1440p. It also supports ray tracing.
So, which PC GPUs match the PS5?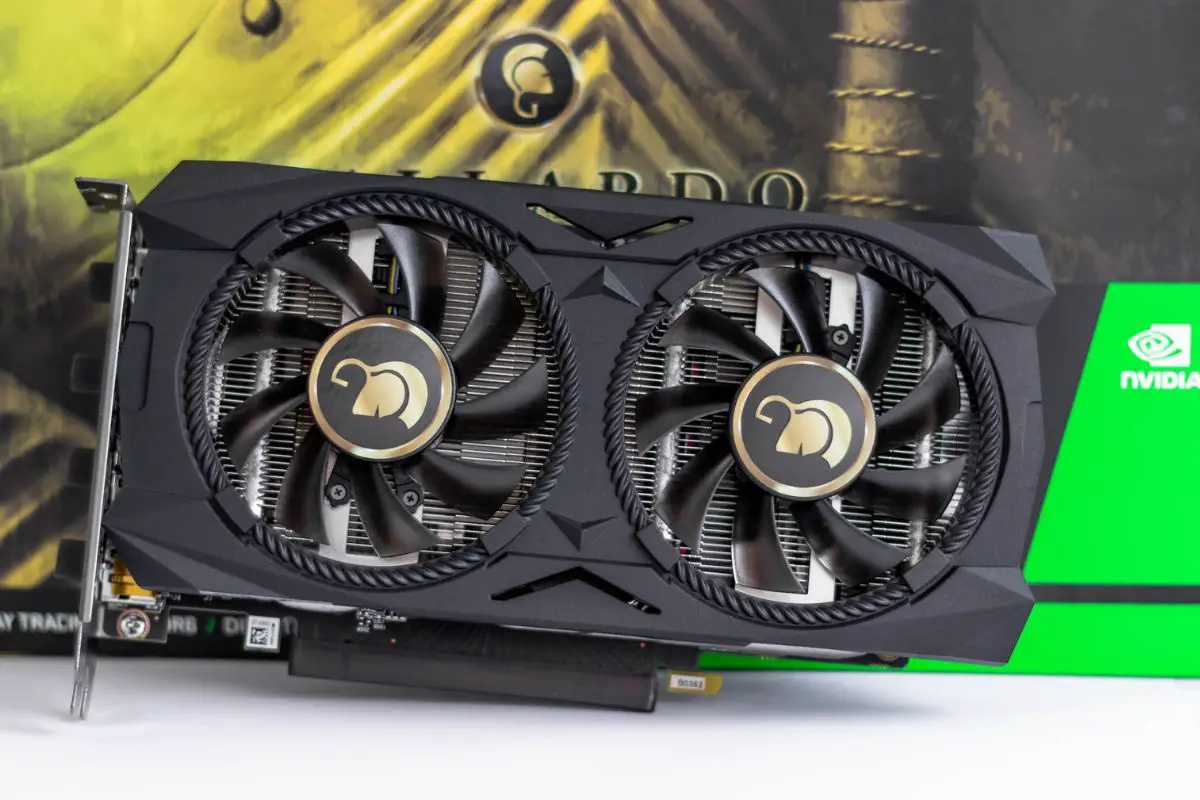 Nvidia GeForce RTX 2070 Super
Among PC graphics cards, the one which best matches this GPU performance is the Nvidia GeForce RTX 2070 Super.
It comes with 2560 shading units, 160 texture mapping units, and half the video RAM of the PS5, at 8 GB.
The RTX 2070 Super can hit just about 9.1 TFLOPs. While this might seem like a significant gap from the Oberon, this is the closest graphics card in Nvidia's stable.
On top of that, it supports real-time ray-tracing, which makes it come even closer to the AMD Oberon in the PS5.
The GeForce RTX 2070 Super offers somewhat of a similar performance to the PS5 when it is paired with a powerful CPU and ample RAM, even capable of playing many titles at 4K resolution. However, you can depend on the PS5 for generally smoother gameplay thanks to its optimization.
AMD Radeon RX 5700 XT
The AMD Radeon RX 5700 XT is from the same manufacturer as the PS5's GPU, so you might expect a similar level of graphical performance from these AMD GPUs.
This AMD graphics card is identical to the Nvidia option with some of its specs, as it also has 2560 shading units, 160 texture mapping units, and 8 GB of GDDR6 RAM.
On paper, this graphics card is capable of approximately 9.8 TFLOPS of raw processing power. That's much closer to the PS5 than the RTX 2070 Super is, but there's one major aspect to consider.
The RX 5700 XT does not support ray-tracing, which should be a huge consideration when it comes to the smooth gaming experience that the PS5 provides. It's for this reason that many people find the Nvidia option to be a closer match.
You'll find that the RX 5700 XT will be able to handle most PC games at high settings and a good number are playable at 4K. But when it comes to matching the 4K 60 fps performance of the PS5, it fails to offer the same gaming experience.
Why Does the PS5 Offer Significantly Better Performance?
The theoretical performance between the video cards that I mentioned above and the PS5 GPU are not miles apart, yet when you look at how each one can run games, you'll find that most games simply run smoother on the PS5.
Well, there's a good reason for that, and it applies to pretty much every game console, including the Xbox Series X.
The PS5 comes shipped with only one set of specifications (though revisions can allow for mild upgrades). A gaming PC can have a wild combination of GPUs, CPUs, and even RAM.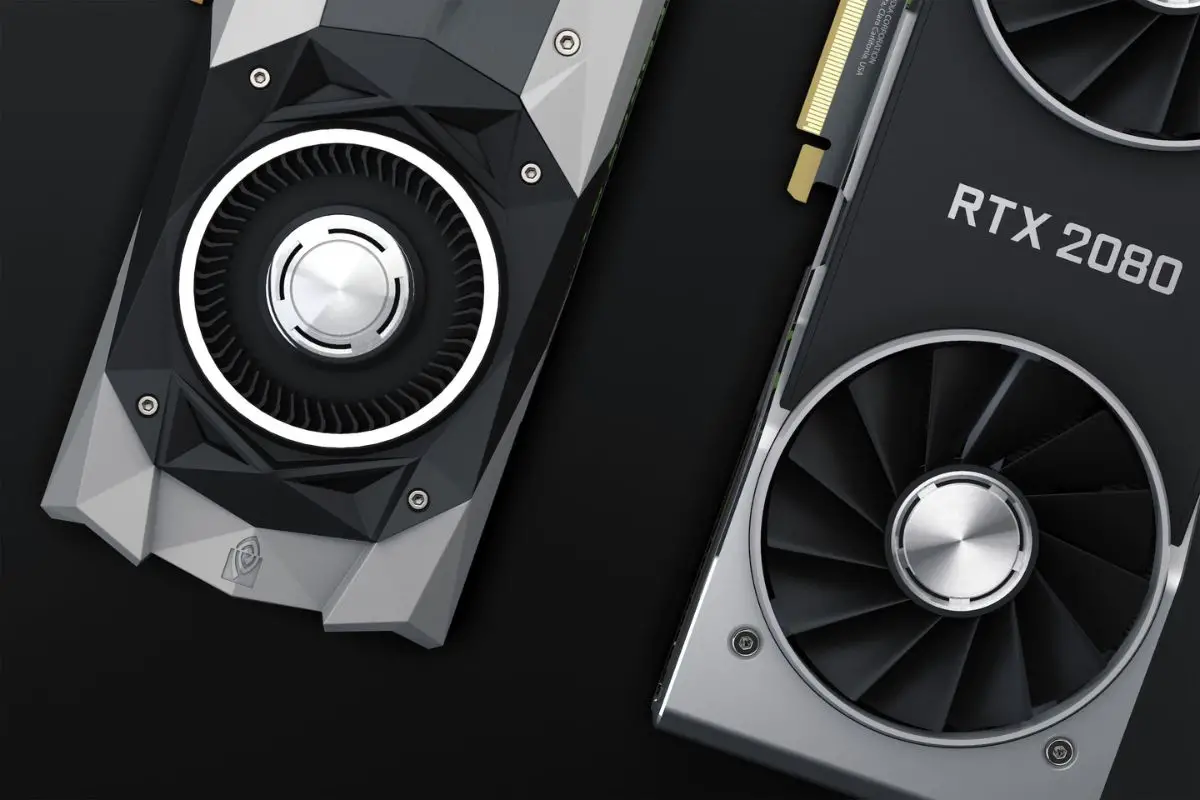 Game developers can optimize the performance of their games much better when it is specifically designed for a particular set of hardware.
That becomes very tough on PC as there are different manufacturers of processors, graphics cards, and even operating systems!
This is the simple reason why most PS5 games can easily hit frame rates of 60 fps, but PC GPUs with similar performance struggle to maintain 60 fps with different games at the same resolution.
Which Popular Graphics Cards Are More Powerful than the PS5?
If you want to make up for the difference in gaming performance that the PS5's great optimization gives it, you can opt for a GPU which is even more powerful than the Oberon.
If you want a similar gaming experience, you'll need to look for GPUs that offer essentially the same performance as the Sony console - that is, 4K resolution at 60 frames per second.
The good thing is that there are a handful of options currently that can play most AAA titles at exactly those settings. The bad thing is that they are going to cost you a pretty penny. Any of these cards would get you a brand-new PS5 at launch price, with some change for a game or two.
Let's talk about a few of them.
AMD Radeon RX 6950 XT
If you're looking for an AMD Radeon GPU that will let you play games at Ultra settings without much hassle and with great value, the RX 6950 XT might be your best choice.
This is not the top-of-the-line offering from the manufacturer, but it still offers incredible performance, bringing things up to par with the 4K 60fps experience that the PlayStation 5 can give you.
Almost all games can run at playable frame rates even at 4K with this card. Even better is the fact that most of them, including some very popular games, can easily run at 60 fps.
Nvidia GeForce RTX 3080
The Nvidia RTX 3080 was the top-of-the-line model for a long time until the next generation came along. Of course, no matter how you look at it, the Nvidia GeForce RTX 3080 is something of a beast.
For almost every game you throw at it, you don't need to worry about changing any of the game settings to make it run smoother unless you're playing on a 4K display. It can handle games at higher resolutions like this like a breeze.
Plus, the best part is that you're very likely to achieve 60 frames per second, or very close to that, for most of them.
Nvidia GeForce RTX 4090
There's no other way to put it, but if you're looking for the absolute king of graphics cards at the moment, you're going to find the Nvidia RTX 4090 to be calling your name.
4K gaming is an absolute breeze with this. In fact, I'd consider it to be a game changer, because not only can it play anything at 4K, but it does that at close to or above 120 fps for most of them. That's much better performance than what the PS5 can achieve, even with its killer optimization.
The only thing is that the Nvidia GeForce RTX 4090 GPU is extremely expensive. It can get you more than one PS5, so yeah, it's far from affordable. You'll need to get your wallet ready, but you likely won't need to upgrade for several years.
Also, keep in mind that power efficiency is not the forte of a powerful GPU like this one.
Since it is far from being one of the most power-efficient cards, you'll need to make sure you have a power supply that can handle it. At least an 850 Watt model should be fine.
What Are the Technical Specs for the PS5?
If you like specs as much as I do, you might be curious as to what the other specifications in a powerful console like the PS5 are.
Well, let's highlight the specs real quick.
GPU: AMD Oberon GPU with 10.3 TFOPS of performance, with 16 GB of GDDR6 SDRAM
CPU: Eight-core AMD CPU built on the Zen 2 microarchitecture, with a boost clock of up to 3.5 GHz
Storage: 825 GB NVMe solid-state drive on PCIe 4.0
RAM: A main pool of 16 GB of unified GDDR6 SDRAM, and a second pool with 512 MB DDR4 SDRAM
Optical Drive: Ultra HD Blu-Ray Drive
Connectivity: Bluetooth 5.1, Gigabit Ethernet, and Wi-Fi 6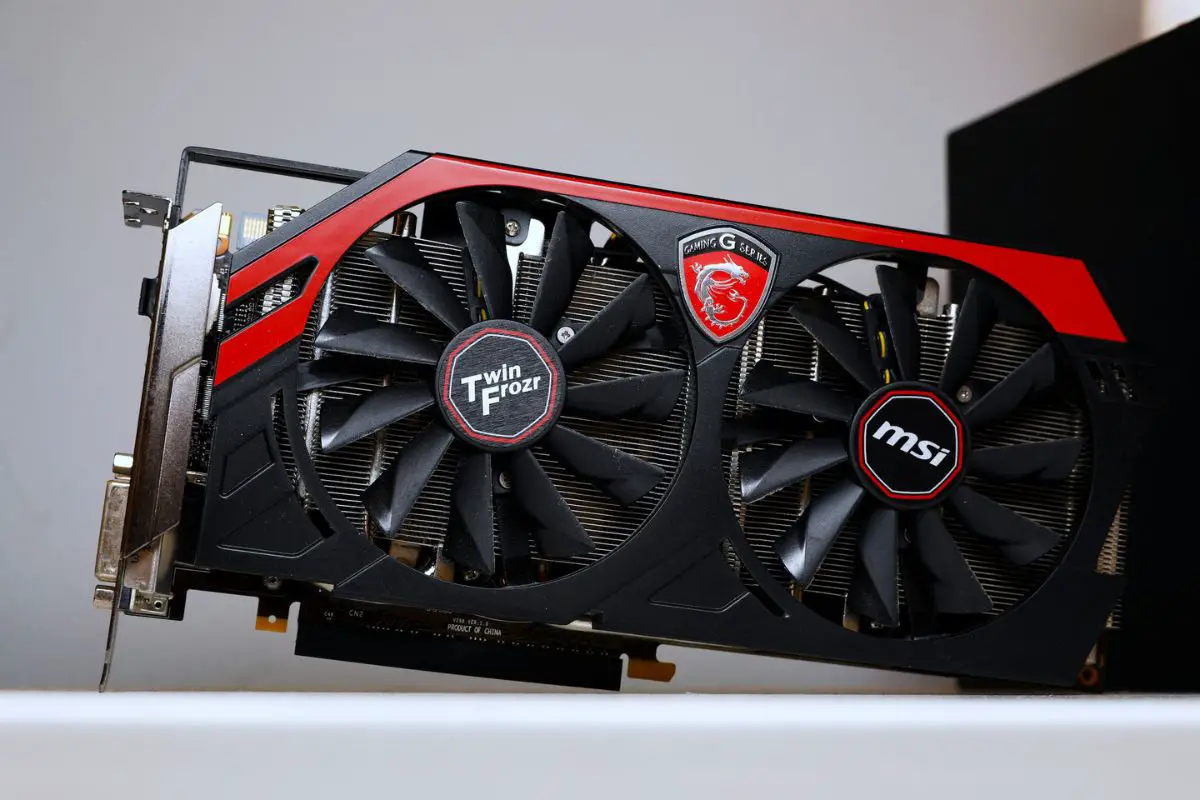 Should I Get a Gaming PC or a PS5?
If you want to choose between buying a gaming PC or a PS5, there is a lot you need to ask yourself.
First off, is your budget considerable? To get the PS5 GPU equivalent, you're paying just as much as the console itself, for just the graphics card! That means you're going to have to pay more for the other necessary computer components. However, if you've got the money to spare, you can make a rig that plows the PS5 out of the water.
Do you already have a computer? If you don't, then a gaming PC offers a lot of versatility that can certainly come in handy on more than a few occasions.
Do you prioritize gaming performance over everything else? If you do, it might simply be worth it for you to go for a PS5 as you're guaranteed games that perform great and still look amazing.
Final Words
The PC GPU equivalent to the PS5 GPU is either the Nvidia RTX 2070 Super or the AMD Radeon RX 5700 XT. These are close to the same level in terms of theoretical performance, though the PS5 GPU performs better thanks to the great optimization from game developers on the console.
However, if you want a GPU that performs at the same high resolutions and frame rates as the PlayStation 5, you'll need to pay as much as the entire console itself. The Radeon RX 6950 XT, RTX 3080, and RTX 4090 are solid choices in this regard.
Was this article able to show you which GPUs match well with the PS5's AMD Oberon? If so, why not take a look at our related articles to learn more?