If you keep getting the "Something went wrong try reloading twitter" error, you're most likely dealing with a glitch. Try restarting your computer or smartphone, and refreshing your web browser. If this didn't help, you might have to clear your Twitter app cache.
I don't know about you, but I spend a lot of time on Twitter. Although I've not faced the "something went wrong" error in a while, it used to pop up all the time last year. I ran through all the fixes to try, on Windows, iOS, and Android too.
How Do You Fix "Something Went Wrong Try Reloading Twitter" Error?
There are many ways to fix the error message, but you need to rule out whether Twitter's servers are down. If they are, none of the below fixes will work. Visit this page to check whether this is what you're dealing with.
The only thing you can do is wait for the Twitter team to take care of whatever is causing the "wrong try again" error.
With that out of the way, let's get into some fixes.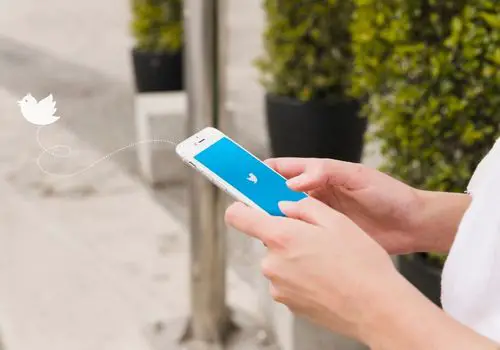 Solution 1: Restart Your Device
First up, try a reboot. This would shut down all the apps and processes that are running to get rid of whatever is causing the "wrong try again" error message. Also, any errant temporary data that might be causing the Twitter issue would be wiped.
To reboot your computer, click on the Windows logo, hit the Power button, then choose the Restart option.
Of course, the process to follow will differ on your Android and iOS smartphone.
To restart an Android:
Press and hold the Power button
Choose the Restart option from the power menu
Wait for your device to reboot
To restart iPhones with Face ID:
Press the Side button and any volume button at the same time
Drag the power slider
Hold the Side button to get your device back up again
To restart older iPhones:
Press and hold the Side button until the power slider appears
Drag it across
Hold the Side button to get your device back up again
If the regular reboot didn't work, you can force reboot your smartphone. It's like a regular restart but more comprehensive.
To force reboot an Android:
Hold the Power button for around 20-30 seconds
For iPhones with Face ID:
Press the Volume Up button, quickly let go of it, then do the same for the Volume Down button
Keep holding the Side button until the Apple logo appears
iPhone 7 and 7 Plus:
Press and hold the Lock button and Volume down button at the same time until the Apple logo appears
iPhone 6, 6s, and earlier models:
Press and hold the lock button and home buttons until you see the Apple logo screen
Solution 2: Delete Browser Cookies & Cache
Your web browser cache might have become corrupt and caused the issue. If this is what you're dealing with, you will face various errors, and not just the Twitter website not working.
Fixing this is easy. Go to your browser's settings, then head to the browser cache option. As you can imagine, the process differs a bit for web browsers, though.
Before you clear browsing data and cache, open Twitter on incognito mode. You can rule out problems with your temporary data if the error message doesn't appear.
Clearing your cache is a fix that you can only try on your desktop and not your smartphone. So, if you've opened Incognito mode and figured whether you need to try this trick, here are the steps to follow on Google Chrome browser:
Launch Google Chrome browser
Press either the Ctrl + Shift + Del hotkey, or the Ctrl + H keys
Wait for the History page to open up
Click on the Clear browsing data option on the top left-hand side of the screen
Click on the All-Time option from the time range option that appears
Check all the boxes
Select Cookies and Cached Data
Select the Clear Data button
Press enter
Close Google Chrome
For Mozilla Firefox:
Launch and load Mozilla Firefox
Click on the Menu button
Select Options
Go to the Privacy & Security Page
Click on Clear Data from the Cookies and Site Data section
Click the Remove button
While Cached Web Content is checked, click the Clear data button
Close About:Preferences page
Opera browser:
Click on the Menu button from the title bar
Click on Data and Security from the Settings menu
Tap the Delete Browser Data button from the Privacy section
Wait for a new window to open
Select the Since Installation option delete the whole browser cache
Tick the Images and Files in Cache checkbox
Tap the Delete Browser Data button too
Close and reopen your browser and see whether the "something went wrong" error appears
Microsoft Edge:
Launch Microsoft Edge
Click on the padlock icon on the left side of the website URL/ address bar
Select Cookies
Make sure the twitter website is selected, then click on Remove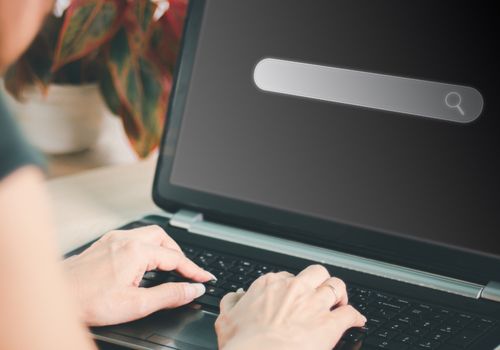 Solution 3: Clear Twitter Cache
Clearing your Twitter account's temporary data can help too. There's a chance that it is corrupt and acting up.
For Windows:
Log into Twitter on your computer
Go to the Search bar
Click on Recent from the drop-down suggestions menu
Click Clear All
For Android mobile users:
Open Settings app
Go to Apps
Find the Twitter app
Click on Storage
Tap the Clear Cache button
Close and reopen the Twitter app and see if this helped
For iOS:
Open Twitter
Tap the hamburger icon
Select Settings and Privacy
Click on Data Usage
Select Clear Media Storage
Hopefully, you don't have to deal with the "something went wrong" error anymore. If you still can't use your Twitter account, I have a couple more fixes for you.
Solution 4: Update Your PC Time
Although I haven't had luck with the trick, I know users who have been able to get rid of the Twitter "something went wrong" error by resetting their default time settings. You may have meddled with yours and not changed them back.
To fix this on Windows:
Press the Windows + R keys at the same time to open the Run prompt
Type Control timedate.cpl into the search box and hit Enter
Choose Internet Time option from the Date and Time window
Click on Change Settings
Enter Pool.ntp.org into the server field
Click on the Update Now button
For Android:
Open the Settings app
Go to System
Select Date & Time
Toggle Use Network Provided Time and Use Network Provided Time Zone on
For iOS:
Open Settings
Go to General
Click on Date and Time
Switch the tab next to Set Automatically
Solution 5: Reset Wifi Router
Resetting your WiFi router might help. The culprit may have been a slow internet connection.
Here's what you do:
Turn off your router (press the Power button and pull out its power cable)
Leave it be for around 5-10 minutes
Plug the power cable back in
Connect back to your internet now
Solution 6: Update Router Drivers
While on the topic of your internet, you may not be able to access Twitter because of outdated WiFi drivers. Updating them can do the trick.
In case you're wondering, this is a fix that you can only try on your computer.
Here's what you do:
Click on the search icon
Type Device Manager into the search menu
Open the Device Manager menu
Select your Network Adapter
Wait for a new window to open
Choose the Search automatically for drivers option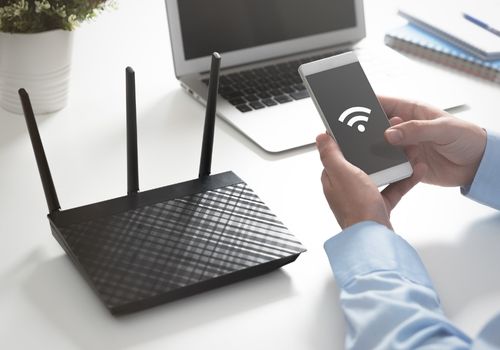 Solution 7: Update Your Operating System
The Twitter "something went wrong" error could appear if you haven't updated your system in a while. Your OS is probably bugging out and not able to load local media.
To update Windows:
Click on the Windows icon
Click on the Settings icon, then wait for a new window to open
Select Windows Update from the left side menu
Wait for a new window to appear
Choose the Check for Updates button
New firmware will download if there is any
To update Android phones:
Open the Settings app
Go to About Phone
Tap Check for Updates
Download any new firmware file
When it comes to iOS, there are 2 different ways to update your handset.
Method 1:
Open the Settings app
Go to General and then click on Software Update
Tap the firmware file
Method 2:
Connect your iPhone to your desktop
Launch the latest version of iTunes
Close all the other programs that are running
Select Summary
Select Check for Update
Click Update
Solution 8: Use a VPN
Although this is not exactly a fix, a VPN might be the last resort. It will encrypt and tunnel your IP, which can hopefully fix whatever is causing the error message.
The VPN that you choose is up to you. However, NordVPN is one of the best. You can use it to get rid of the on both your PC and mobile.
FAQ
Answered below are some popular questions
Why Can't I Log in to Twitter?
This is an issue that many users have faced, including myself. If you're only dealing with it on a specific browser, using a different one can help.
Also, clearing your browser's cache can do the trick. I've run through how to do this above.
Check whether you have a VPN switched on. While encrypting and tunneling your connection, it can cause issues, like the one you're facing. Simply open the VPN, then click on the disconnect button from the main page.
Final Thoughts
If you keep getting the "something went wrong" error, know that you're not alone. I kept getting the same error when I tried to access my profile page last year.
A lot of the time, your internet connection is the culprit. Go ahead and reset your router. Your site data may be corrupt too, so hard refresh it, and try restarting your computer.
In case the issue is on your smartphone, clearing the Twitter app cache will work. You might be facing a similar issue on your computer, with your browser's cache becoming corrupt.
Now, here's the deal - none of the fixes will work if the problem is due to Twitter's server being down. You'll only be able fix Twitter "something went wrong" error by waiting till it's fixed.
We hope you found all the points discussed useful and were able to fix the error successfully.