Blocking an account on Zelle is easy. You simply need to launch Zelle, go to your security settings, then find and tap on the particular account that you want to block. The process will only take a minute or two.
In my opinion, Zelle is the best e-wallet around. I use it all the time, but I kept getting a payment request from a stranger which I eventually blocked.
In this article, I've discussed how to block people on Zelle, along with some related information.
How to Block Someone on Zelle App?
As mentioned, it's easy to block someone on the Zelle app.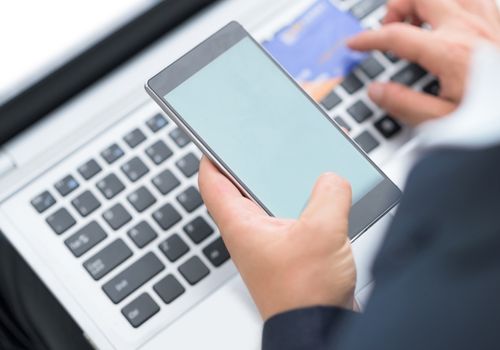 Here's what you do:
Launch the Zelle app (make sure that it is the latest version. Go to the Apple or Google Play Store to update it)
Click on the More Options button
Open the Zelle Settings menu
Go to the Privacy Settings page
Tap on the Block Requests option (you might have to scroll down a bit to find it)
Go through the accounts that you've interacted with, and select the Account number or email of the desired person
Confirm the action afterward to finish up
Close the app and check whether your block request worked
But what happens if you don't have the account name of the person you want to block, or their email account?
You might be able to find them from the list if you know other details from their payment request.
How to Unblock Someone on Zelle?
Let's discuss how to unblock a user. This might be something you want to do if you hashed things out with the other user.
The process to follow is almost the same steps as blocking someone on Zelle:
Launch the Zelle app
Click on the More Options button
Open the Zelle Settings menu
Go to the Privacy and Security Settings icon
Click on the Block Requests option
Find and select the user you want to unblock (check that it's same email address and account details so that you don't unblock the wrong person)
Click on their profile (double-check whether it's the right person)
Select Unblock requests option
Select Unblock and confirm the change
How to Block Someone from Sending you Money on Zelle?
We were discussing how to block someone from sending money requests. But what about how to block someone from sending you cash?
If you've blocked their account, they won't be able to transfer you money.
You can contact your bank and ask them to block any incoming transfers.
What Happens After You've Successfully Blocked Someone on Zelle?
They won't be able to use the money request feature, or be able to transfer money to you.
Most users block others when they request payments at random.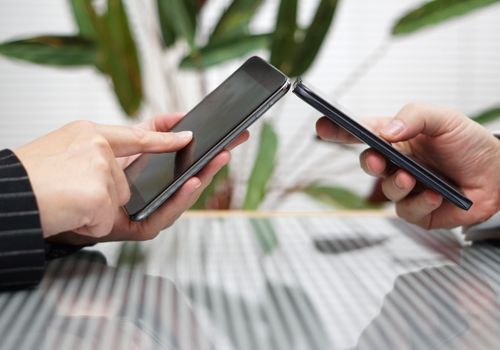 How to Block Someone on Zelle via Wells Fargo?
Here's how you can block someone on Zelle via your Wells Fargo account:
Launch your Well Fargo banking app
Sign into your account
Click on the Online Banking Option
Select the Payment and Receivables option
Tap on Account Transfer
Click on Manage Cell Recipient
Search for the user
Tap Delete
Confirm the change
How Do I Remove Someone From Zelle Chase?
This is a question that many users ask. The process to follow will differ depending on the bank that you use. I use US Bank.
If you use the same bank, follow these steps:
Log into your US bank account
Click on the Send Cash option that's on the top-right corner
Choose the Send Cash With Zelle option (on the same page)
Select the Manage Recipients option (from the Actions menu on the corner)
Find and click on the user you want to delete
Choose the Edit button
Click on the Delete Recipient button
Confirm the change
What Happens if You Send Cash to Someone Who Doesn't Have Zelle?
If you accidentally sent money to someone who doesn't have a Zelle account, they will get a notification and be prompted to make an account to receive the cash.
If you know them personally, this won't be a major issue. You can ask them to make the account, and guide them through how to do this.
However, if they don't accept the cash, it will be returned to your account automatically after 14 days.
You can also contact the app's contact team for help. They will guide you through what you need to do to get your cash back.
What are the Benefits of using Zelle?
Zelle is owned by Early Warning Services LLC. It's one of the most popular e-wallets on both Android and iOS platforms. Let's find out why.
1. You Can Make Payment Requests
The app has a special feature that allows you to request money from users. This can be useful if someone owes you cash. You can just send them requests for the amount they owe you.
It also makes the job easier for the other party, as they can click on the payment notification to make the transfer.
This is one of the top reasons why Android and Apple users use the banking app.
2. Free to Use (And No Hidden Charges)
Most of Zelle's competitors charge hidden fees, especially when sending cash. You don't have to worry about this when you use Zelle. There is absolutely no service fee that will be charged.
3. Fast Transfers
Zelle's biggest competitor is Venmo, which takes around three business days for a transfer to be made (unless you pay a special fee).
In contrast, it only takes a couple of minutes for a payment to be verified on Zelle.
4. Everyone Uses it
Last but not least, most people prefer to use Zelle. So you can send and receive money without any worry.
Regardless of your mobile device, you will get a compatible app. Plus, you only need the email address and phone number of the person that you want to transfer the money to.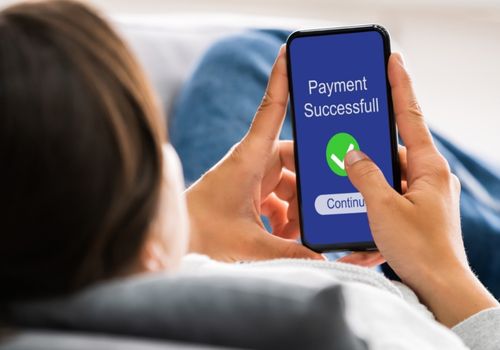 Final Thoughts
I've blocked multiple users on Zelle before. Just recently, an user kept requesting money from me. They sent me an emotional message about how I should help them even though I had never met them. Most users on Zelle face this. Random people sending requests for money is very common.
All you need to do is go to your account settings, then head to the privacy settings page to get the job done. It will only take a minute or two tops, and you will be able to block payment requests. You can stop the user from sending you cash as well.
Blocking multiple accounts is possible too. Zelle has not placed a limit on this. You won't have to include a verification code either.
I not looked at how you can block someone on Zelle, but some additional information too. For instance, what to do if you accidentally send money to someone who doesn't have a Zelle account, and how to unblock someone.
Hopefully you found all the points mentioned useful. These tips and tricks will work for both Android as well as iPhone users.