You might keep seeing an error message saying that your Cash app payment is pending. Firstly, this could be due to a slow internet connection. To fix this, simply move closer to your router, or disconnect and reconnect back to your WiFi.
The problem can also be software-related. For example, if the Cash app application is outdated. You should be able to update and fix this.
I send money with Cash app all the time, so you can imagine my frustration when I kept getting the "cash app payment pending" error message. It didn't take much digging to figure out that my internet connection was the issue.
I have explained how I took care of it, and all the other fixes you can try.
How Do You Fix the "Cash App Pending Payment Will Deposit Shortly" Error?
There are many ways to fix the error message, but first, make sure that it's not due to the Cash app servers being down. None of the fixes I'm about to run through will work if this is the case.
You'll have to visit the app's system status page to figure this out. If a server issue is the culprit, you can contact Cash app support team to check when it will be fixed.
At the same time, your bank's servers might be responsible. Visit their system status page, and speak to their support team for more information.
With that out of the way, here are some fixes to try: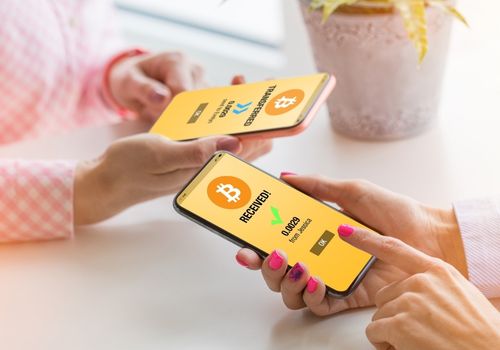 Solution 1: Check Your Network Connection
The pending payments message usually pops up when you have a poor internet connection. Always rule this out before trying other fixes, as many cash app users get stuck with the error because of this.
You can move closer to your router, or disconnect and reconnect back to your WiFi. However, if that doesn't work, try connecting to another WiFi network.
Solution 2: Top Your Account With Funds
If your Cash app account doesn't have any money in it, the transfer will obviously not work. To get rid of the error, you'll have to top up your account with cash, and send the payment again.
Solution 3: Wait It Out
Cash app places weekly spending limits on users. You might get the cash app payment pending message because you've exceeded this limit. You will have to wait until the limit is reset.
Also, if you're using an unverified account, now might be the time to upgrade it. Unverified accounts have lower weekly limits.
Here's how:
Open Cash app
Sign into your account
Click on the 'Profile' option
Go to the Verification page
Provide your personal name, date of birth, bank account number, card expiration date, and CVV
Enter your social security number
Send in a photo of your government-approved identification card (you will have to give Cash app access to do this)
Upload a photo of yourself
Solution 4: Change Your Card
The error could appear if your linked debit card has expired. If this is the case, you will need to apply for a new one.
To fix the pending payment will deposit shortly error:
Launch Cash app
Click on the profile icon on the upper-right corner
Tap Linked Banks
Click on the Linked Debit Card button
Add the information on your new card
Click on the Link Card button to confirm the change
Solution 5: Update Your Outdated Cash App Version
If all else fails, the problem might be software-related. You can find out whether it's an app bug by updating the Cash App application. Just know that you need a stable internet connection for this.
Regardless of whether you have an iPhone or Android, you can go to your respective app store and search for Cash app. There should be an update button next to it if there is an update pending. Click on it and wait for the latest firmware version to be downloaded.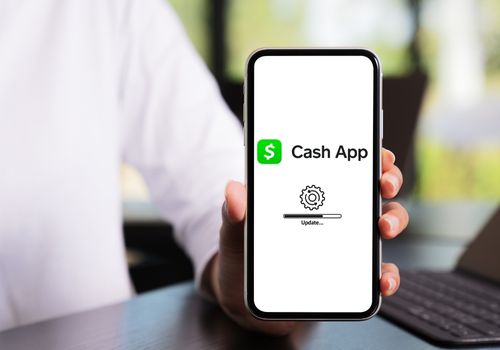 Solution 6: Update the Operating System
You could also be dealing with a system bug. You'll face other problems apart from the Cash app pending payment will deposit shortly issue if this is the case, so update it.
If you have an iPhone:
Open the Settings app
Go to General
Click on Software Update
Tap on the Install Now button
Wait for the latest firmware file to download
On Androids:
Open the Settings app
Select Status from the bottom of the page
Click on the System Update button
Follow the on-screen instructions that pop up to finish the process
Now open Cash app, log into your Cash app account, and check whether you're facing any technical and user errors when you send money/receive money.
Solution 7: Contact Cash App Customer Support
I mentioned earlier that you should contact Cash app customer support in case you're dealing with a server problem. However, you should also reach out to them to find out whether your account has been flagged.
This happens when the Cash app team assumes that the payments you've been making are suspicious. For example, maybe the amount you're transferring is higher than usual.
Also, contact the app team and tell them that it's actually you on your account, and for them to unsuspend you. Hopefully, you'll hear back soon with good news.
Your cash app payments might be stuck on the pending transaction screen if the user you're trying to send cash to has a flagged account. You'll have to wait for them to sort things out from their end.
Final Thoughts
There are many reasons why the Payment will deposit shortly error could appear. Most of the time, users get stuck on cash app transactions because of a slow internet connection.
You can try moving closer to your router, switching mobile data on, or switching your router off and back on again.
The pending status problem can also appear due to exceeding cash app limits, or a server problem. If it's the latter, check Cash app's system status page and contact customer support.