If you're wondering how to fix the Adblock not working on Twitch problem, try updating your ad blocker, manually edit your adblock settings, or check whether the program has any permissions that conflict with other browser extensions, then change them.
Although I have a Twitch Turbo subscription, my friend doesn't. He uses an adblocker, and it kept giving him trouble recently.
He came to me for help, and I took him through all the tips and tricks to use. Keep reading to find out more.
How Do You Fix Adblock Not Working on Twitch Issue?
There are a couple of tricks to try, and they include: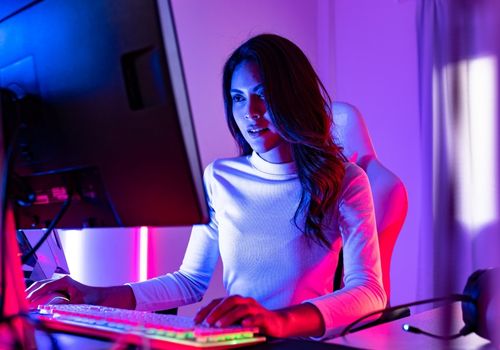 Solution 1: Update Adblock (Outdated Adblock Extension)
If your adblock extension is outdated and bugging out, the error wouldn't be a surprise. Simply update your adblock extension to the latest version to take care of this.
Here's what you do on Google Chrome browser:
Open Google Chrome
Type Chrome://Extensions into the address bar and then press enter
Find Developer Mode from the advanced settings on the screen (should be on the top right corner)
Tap the Update button that is on the far left corner
Restart chrome browser once you're done
Visit Twitch and check whether your adblock extension is still not working
Here's what you do on Mozilla Firefox:
Launch Firefox
Click on the menu icon
Select Add-ons and Themes
Click on the Extensions button
Click on the gear icon on the upper-right corner
Select the 'Update Add-ons Automatically' button
Here's what you do on Opera:
Launch the Opera Browser
Click on the Help button
Click on Check for Updates
You should see a dialog box if there is new firmware for your extension
Tap on it to confirm
Solution 2: Configure Adblock Settings
Apart from the above, your ad blocker may have faulty settings. You probably accidentally configured them and forgot.
It's hard to say how to reset your adblocker settings, as the process differs per extension and browser you're using.
You should be able to right-click the adblocker from the right side of your browser, then configure appropriately.
Here's a pretty standard method to try (on Chrome browser)
Open Chrome browser
Click on the adblock icon on the top right corner
Click on the gear icon
Once the Settings menu has opened, click on the General tab on the left corner
Untick the Allow Acceptable Ads on Twitch button
Restart Chrome once you're done, and then open Twitch and check whether your adblock extension is working
Solution 3: Stop Adblock Conflicts (with other Extensions)
There's a chance that your adblock is conflicting with other extensions, and not doing its job properly. Not only will your Twitch adblock stop working, but your browser would be sluggish as more resources would be used.
Now, there's no way to tell which extensions your adblocker is conflicting it. I'd recommend that you disable your most recent extensions, while only keeping your ad-blocking extension on.
Here's how you temporarily disable Chrome extensions:
Launch Google Chrome
Select More
Click on Tools, and then Extensions
Toggle off the Chrome extensions that you want to disable
Here's what you do on Firefox:
Launch Mozilla
Click on the Menu button, and then Add-ons
Tap on Themes, and select Extensions
Click on the blue toggle for the extensions you want to disable
Here's what you do on Opera:
Open the Opera browser
Open Menu, and then head to the Extension manager
Tap the disable button on the extensions you want to temporarily switch off
Solution 4: New Adblock Extensions
Instead of relying on your browser extension, it might be time to move on to a new one. The one you're using may be acting up because of some kind of major software problem. I've touched on some great options in the latter part of my article.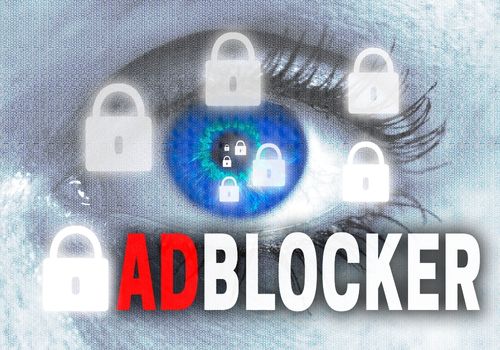 Solution 5: Use a New Browser
Lastly, try using a different browser. There are a couple that come with built-in ad blockers, which you might like. Brave browser is a good example. Not only can it block ads, but it's also pretty fast.
All you need to do is head to the Brave browser website, then click download. Once you have installed it, run it and open Twitch.com. Hopefully you will be able to block ads on Twitch like you used to.
What Do You Do if the Above Fixes Didn't Work?
If the above solutions didn't work, I have a couple of workarounds that will still help you avoid advertisements.
Let's talk about them.
Workaround 1: Use Twitch Android app
First up, try using the Twitch Android app. Although ads will still pop up on it, there is a special trick that will let you skip them.
Here's what you do:
Download Twitch from the Google Play Store
Open the application once it has been installed
Click on Learn More when an ad rolls
Tap the Back Button to immediately skip it
Also, you can download and use an Android emulator such as NoxPlayer on your computer, if you don't want to use the Twitch app.
Workaround 2: Use a VPN
Apart from the above, you can also try using a Virtual Private Network. VPNs are special software that bounce connections while also encrypting them. While they don't technically block ads, they might be able to reduce the frequency of ads appearing based on the location you connect to. This method has been known to work by setting the location to countries like Russia, Ukraine or Serbia.
Just be mindful of the one that you use. Not all of them have great encryptions. In my opinion, NordVPN is a good choice.
Here's how you use it:
Download and launch NordVPN
Find and connect to a server in Russia, Ukraine or Serbia
Open Twitch afterward
Check whether you get an ad free twitch experience again
Workaround 3: Use Streamlink Twitch GUI
Streamlink is a special web application that uses JS, HTML, CSS, and is powered by the Chromium engine. But what's also great is that it can block ads whenever you stream Twitch on it.
Here's how you use it:
Go to the Streamlink twitch website and download the tool
Install and run the file after it downloads
Open Twitch on it and check whether you're still dealing with video ads
Apart from Streamlink, you can also try using this alternate player for Twitch TV. I know several users who have had luck with it.
Workaround 4: Buy Twitch Turbo
Lastly, consider buying Twitch Turbo. It's the premium version of the site that ads don't pop up on. You won't have to worry about pre-rolls, mid-rolls, or companions, and the cherry on top is the fact that you get an expanded emoticon set.
A Twitch Turbo subscription costs around $9 a month. Sites like Discord charge similar prices for their premium subscriptions.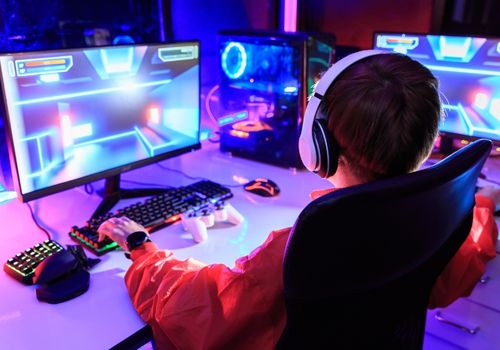 What Are the Best Adblockers for Twitch?
I thought about running the best Adblockers for Twitch too. After all, there are multiple ad blockers online, so knowing which to use can be confusing.
Let's get into it.
From all the options on the market, the TTV LOL blocker is the best. I've used it a couple of times and never had trouble with it. It is extremely popular too, and has been downloaded over 30,000 times.
The TTV player was designed to block live stream ads, without affecting the video's quality, or causing the infamous purple screen of death.
When it comes to the tool, it is super easy to use, and comes with a good-looking interface. All you have to do is visit the TTV website and then click download link.
Video Ad-block is another efficient ad blocker. I'm a big fan of it and have been able to block all kinds of ads with it.
In terms of how the video ad-block works, the moment your stream hits you with ads, the twitch content switches to a low quality version. The ads will be gone, and you'll automatically switch back to the high quality video afterward.
Although I'm not the most familiar with the Purple ads blocker, a couple of my friends use it all the time. They swear by it, so I gave it a try when creating my list.
It did a good job blocking ads on Twitch, and was easy to use too. Just remember that you can only use it on Chrome and Firefox.
In terms of how it works, it proxies M3U8 playlist files from Twitch to provide you with a server-side signature that lets you watch streams without running ads.
uMatrix is another good choice. You'll not only be able to block ads with it, but scripts, and iFrames too.
All in all, it lets users control their internet experience, as it comes with many privacy enhancing tools. You might also like that you get a point and click matrix based firefall from it.
Of course, it works well for blocking Twitch ads. I've never had trouble with it the few times I've used it.
Last but not least, we have the TTV Aderaser ad blocker. You can not only use it to remove ads, but it also comes with some additional features, like being able to preview streams by hovering over channel icons.
In terms of how it works, TTV blocks ads by playing content through a custom embedded player.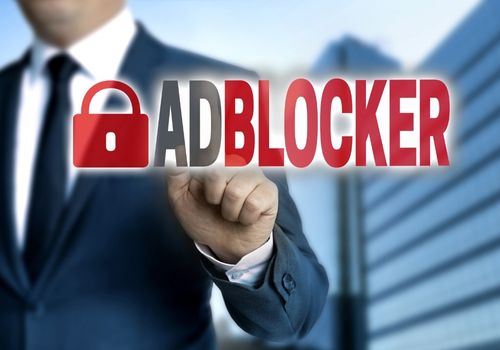 FAQ
Answered below are some popular questions.
Why Does Twitch Have So Many Ads Now?
Twitch has not increased the number of ads that they show. In my opinion, they have always shown a standard amount.
Watching Twitch ads helps support content creators. In a way, you should think twice about having an adblock, or multiple ad blocking extensions installed. You'll stop your favorite streamers from making money.
Are Ad Blockers Illegal?
Considering ads are how streamers make money, you now might be wondering whether ad blockers are illegal. The answer is no; there is no legal requirement for you to watch ads. But it is illegal for network providers, like your cell phone or cable provider, to enable ad blocking by default.
Final Thoughts
Twitch hits users with ads to help streamers make money. However, the ads popping up can be annoying, which is why users block advertisements by using adblock extensions. But Twitch users have reported that their adblock can stop working.
There are many ways you could be dealing with the adblock not working issue. I've run through all the best ways to get your Twitch adblock up and running again.
Although your extension can handle most adblock circumvention scripts, there might be another browser extension that is not letting it do its job properly. You should be able to access Twitch without ads by turning off all your other extensions, and only keeping your adblock on.
Also, the browser extension may be outdated, or you could be dealing with some kind of bug or glitch.
Hopefully you found all the points discussed useful. Any twitch user should find them useful, and watch Twitch without ads popping up.