DOCP stands for Direct Overclock Profile. It is a feature available on AMD motherboards that essentially allows you to overclock your RAM to get better performance out of it. Enabling DOCP is done through your computer's BIOS and gives you preset overclocking profiles for your RAM.
In one of the more recent gaming rigs that I built, I included a high-performance RAM as it was not only going to be used to play the latest games but also to do a lot of heavy video editing. To ensure that the RAM's performance was at its best, I enabled DOCP as well.
If you're wondering, what is DOCP, you don't need to wonder for too long. This article will tell you everything you need to know. Let's get right into it.
What is DOCP?
DOCP is a technology that you will find only on AMD motherboards and it stands for Direct Overclock Profile. It is used to increase your RAM performance by overclocking it.
As the name gives away, DOCP is essentially a preset profile that when enabled, automatically makes modifications to your RAM voltage, your CPU's memory controller, and more, to make sure that your RAM runs at the advertised speed, or in the case of overclockable RAM, even higher.
After turning on this overclocking profile, your motherboard may allow you to make some minor tweaks, though many users might not use this. It removes the complexity of manually tweaking memory voltage and other specs.
DOCP is a motherboard-specific feature so enabling DOCP is done from your computer's BIOS.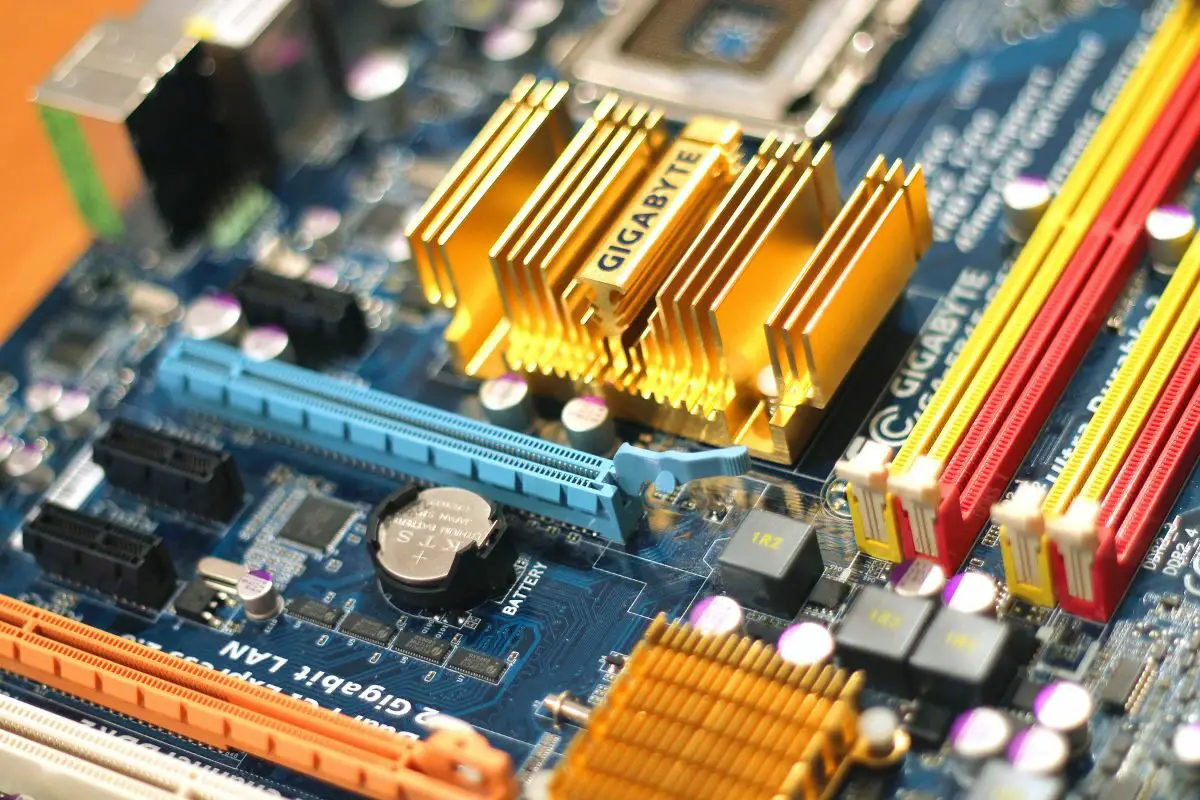 What is XMP?
XMP, which stands for Extreme Memory Profile, serves pretty much the exact same purpose as enabling DOCP.
It's the Intel equivalent to DOCP, meaning you will find Intel's Extreme Memory Profile tech on almost every modern Intel motherboard. Unlike DOCP though, you can also find the XMP protocol on some AMD motherboards too!
XMP came out before AMD's Direct Overclocking Profile tech did, but DOCP came about to avoid Intel's high licensing fees at the time.
There are usually two XMP profiles: XMP I and XMP II.
To simplify things, when using high-performance RAM, XMP I uses your RAM's default XMP timings, which gives you stable performance and ensures your new RAM runs at its advertised MHz value.
Meanwhile, when you enable XMP II, you're basically pushing your RAM's performance to the max.
What Are the Benefits of Using Overclocking Profiles?
What exactly is the benefit of enabling DOCP and the XMP protocol when you have RAM that supports it? We already know that it basically gives you faster RAM, but how can that benefit you as the user?
Here are a few of the reasons why you should use your motherboard's direct overclocking profile:
It improves how well your computer is when it comes to multitasking since it can move data into and out of its memory at higher speeds.
Even when not multitasking, paired with a high-speed storage device like an SSD, you will find that you can load large files and work with them a lot smoother in video and image editing applications.
It can stabilize your gameplay. It might not make your games run much faster, but since a higher RAM speed makes it easier for game assets to be loaded into and out of the memory, you're less likely to experience stutters and choppiness, and you may generally enjoy a higher minimum framerate.
What Are the Downsides of Overclocking RAM?
There are a few downsides to overclocking your RAM, so it is a good idea to be aware of these before you jump in:
Turning on DOCP can sometimes prevent your PC from booting and cause other kinds of issues that will make your computer hard to use.
In some instances, overclocking RAM can void your warranties.
Of course, pushing your hardware beyond its limits, especially with manual configuration, can result in the failure of your RAM module.
How Do I Enable DOCP?
Now, if you actually want to enable DOCP on your computer, the first thing to do is be certain whether your RAM is running at its advertised speed or not.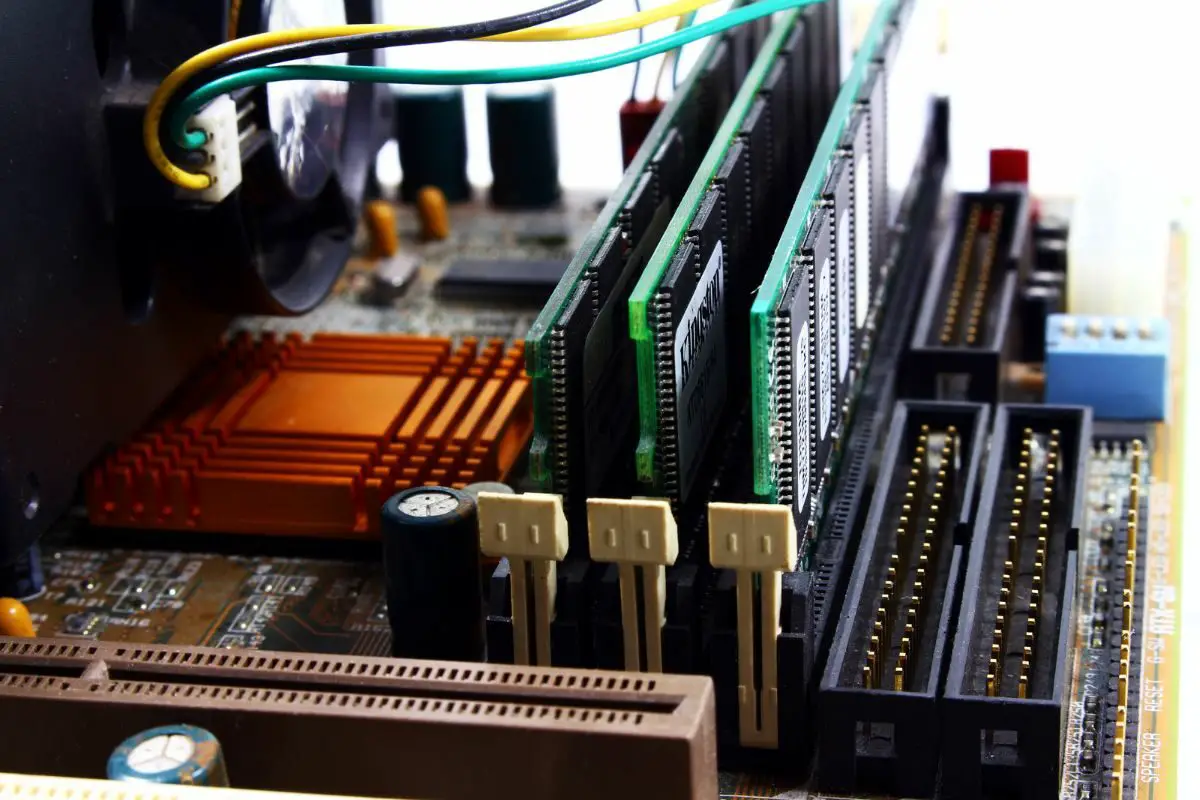 Just follow these steps to do that:
From Windows, press CTRL + Shift + ESC to open the Windows Task Manager.
From Task Manager, click the Performance tab, which is the one with the graph icon.
Go to the "Memory" tab.
Near the bottom right corner, you'll see a "Speed" entry with an MHz value beside it. If this is the same number or close to exactly half of the speed (due to how DDR RAM works) that your RAM is advertised at, you probably don't need to worry about DOCP or XMP. However, if it is significantly lower, you will benefit from turning it on.
Now, it is time to learn how to enable DOCP in your BIOS:
Turn on your computer and before the boot-up process begins, repeatedly press F2 or the Delete key to enter BIOS. Either of these (or both) is what most motherboard manufacturers opt for.
This part will differ significantly depending on your motherboard's manufacturer and what their BIOS looks like. However, in most cases, you should go into Advanced Mode. You may need to press one of your function keys, like F7 on Asus motherboards, to do this.
On an Asus motherboard, go to the "AI Tweaker" tab.
In the list, you'll see an entry called "AI Overclock Tuner". It will usually be set to "Auto" by default. Enable DOCP by expanding the dropdown menu beside AI Overclock Tuner and choosing it from the list.
Once this is done, open the menu beside "D.O.C.P." and choose one of the profiles there. You may many times have just one option in this menu.
Unless you know what you're doing, I don't recommend changing any of the other settings. Just exit the BIOS, making sure to save your changes, and that's it!
Keep in mind that overclocking may sometimes not let your computer complete its power-on self-test (POST). If this is the case, you can try to update your BIOS or make sure that your motherboard supports RAM at that speed. Using RAM kits can also help with better compatibility.
If you have any other serious DOCP issues, you should disable DOCP from the BIOS in the same way that you turned it on.
Final Words
DOCP is a feature that stands for Direct Overclocking Profile, developed by AMD as a means to allow for boosting the performance of your RAM instead of adopting XMP as a standard. This can make sure that your new RAM runs at the specified speed or even faster for compatible RAM.
DOCP utilizes RAM profiles instead of manual configuration to let you get better performance in a few clicks. You just need to go into the Advanced Mode in your BIOS in most cases and find the appropriate menu for overclocking settings. This is "AI Tweaker" on Asus boards. You can turn it on from there.
Was this article able to show you what DOCP is and how to use it? If so, take a look at our related articles for more info.