If you're dealing with Twitch error 5000, your browser's cache has most likely become corrupt. Fixing this is easy, as all you do is clear your cache and cookies.
Or else, your extensions may be faulty. Try enabling and then disabling them.
I haven't faced the error message in a while, but it used to pop up on the computer that I owned. I figured that the problem was due to faulty browser extensions and disabled them to fix the Twitch error code.
I not only showed you how to do this, but all the other solutions you can try.
How Do You Fix Twitch 5000 Content Not Available Error?
There are many fixes to try, and they include: Solution 1: Reconnect to the Internet
The problem might be due to your internet connection being poor. All you have to do is move closer to your router, or disconnect and reconnect back to it.
You can check whether your internet is the cause of the issue by connecting other devices to it, then see if you can watch videos on Twitch.
Enabling and disabling Airplane Mode would be a pro-tip that you can try. Your connection would be cleared. This might get rid of glitches that are stopping you from having a proper WiFi connection.
Solution 2: Disabling Extensions
As mentioned, I was able to fix Twitch error code 5000 by disabling extensions. Some of them ended up being faulty.
Disable each of your extensions one by one, then check your Twitch live stream. You'll know you have an extension problem if you're not stuck with a blank screen when one of them is disabled.
On Google Chrome:
Launch Google Chrome
Click on the More button
Click on More Tools
Select Extensions
Turn off each Extension one by one while opening Twitch
On Mozilla Firefox:
Launch Mozilla Firefox browser
Select the Menu button
Click Add Ons and Themes
Select Extensions
Scroll through the list
Toggle the switch to the off position for your extension
On Opera browser:
Open the Opera Browser
Click on the Menu icon from the upper left-hand corner
Launch the Extensions tab
Click Extensions in the secondary drop-down menu
Click on the Extension that you want to disable from the pop-up window
Solution 3: Clear Browsing Data
Your browser may not be able to open Twitch because its cache and cookies have become corrupt. You won't be able to load other sites too if this is what you're dealing with.
Once again, the process to follow will differ depending on your web browser.
On Chrome:
Open Chrome
Click on the More button on the top right corner
Click on More Tools
Select the Clear Browsing Data option
Choose a Time Range or select All Time
Check the boxes that are near Cookies and Other Site Data, as well as Cached Images and Files
Choose the Clear Data button to confirm
On Mozilla Firefox:
Launch Mozilla Firefox
Click on the Menu button that's on the top right hand corner
Select Settings
Go to the Privacy and Security Section
Go to the Cookies and Data menu
Tap on Clear Data
Wait for the data dialog box to open up
Check Cookies and Cache
Tap on Clear to Confirm
On the Opera Browser:
Launch the Opera Browser
Press Ctrl, Shift and Del to open the Browsing data menu
Select Cookies and Site Data option
Select Clear to confirm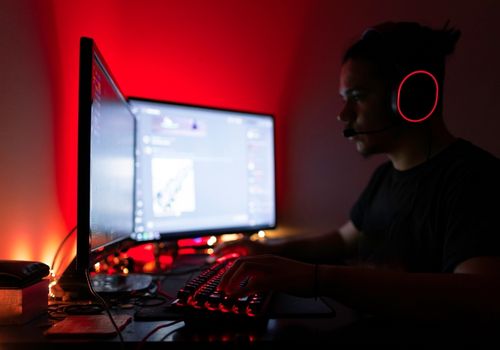 Solution 4: Flush the DNS Cache
Your DNS settings are what connects your IP to specific websites. If the above fixes didn't work, your computer's DNS settings may be faulty.
To fix this:
Click on the Search bar at the bottom of your screen
Type in Command Prompt and press Enter
Right click on the Command Prompt icon
Select Run as Administrator button
Wait for a special command prompt window to open
Type in ipconfig/flushdns into the menu
Wait for your DNS cache to be reinitialized
Launch your browser again and load up Twitch. You should have no trouble watching videos now
Solution 5: Contact the Twitch Team
Lastly, you can try contacting the Twitch team. The error might be due to a bug that they haven't released a patch for yet.
You can either contact them directly through their support channel, or through their social media pages.
What Do You Do if the Above Fixes Didn't Work?
If the problem persists, you can switch to a different browser. As discussed, a lot of browser problems can cause the issue, so changing browser might help if you're not able to clear the problem.
FAQ
Answered below are some popular questions.
Why Does Twitch Keep Saying Error?
Whether you're dealing with Twitch error 5000 or some other error, there are many reasons why you may be stuck in this situation. Usually, it's your internet that's the culprit. I recommend that you disconnect and reconnect back to it.
You can also enable and disable Airplane Mode. This will halt your cellular connection which would get rid of bugs and glitches that are not letting you establish a proper connection.
You might also be dealing with other errors as your browser history is corrupt. See if clearing it will help.
Lastly, the Twitch app might just be acting up. You should contact the app team and tell them about what you're facing. They might be dealing with a bug that they have not realized yet. You can expect a patch soon.
How Do I fix Twitch Video Not Loading?
This is an annoying issue that even I've faced before. You videos may not load because once again, you don't have a good connection.
The only way around this would be to move closer to your router, or disconnect and reconnect to it.
In case you have another wireless network, like a mobile hotspot, connecting to it might help.
Apart from this, the problem could be due to a glitch. Twitch has a special settings menu that you can go to report this type of issue.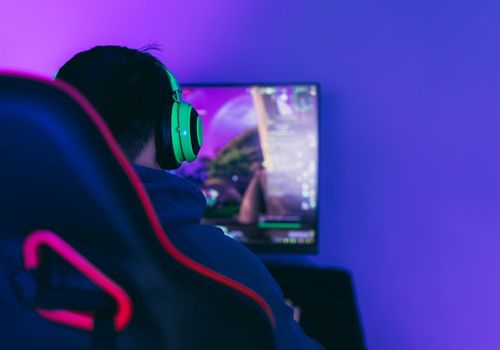 Final Thoughts
There are many ways to fix Twitch Error 5000. Sometimes, you may be dealing with a faulty internet connection. All you have to do to get your Twitch stream back is move closer to your router or disconnect and reconnect to the internet.
You can tell that your internet is acting up if your loading times aren't that good. Many users complain about this causing the Twitch error code 5000. The DNS issue I mentioned earlier could also be the culprit.
As mentioned, I was able to fix Twitch Error 5000 by disabling all the extensions, then re-enabling them one by one and checking if Twitch error 5000 content not available was still popping up.
Hopefully you found all the points discussed useful and are able to watch content again.