You can stream HBO Max on Discord, through your server's voice channels. There should be an option to let you share your screen on the bottom. But you can't edit the stream's quality unless you are a Discord Nitro subscriber.
Although I don't stream HBO Max shows on Discord that often, I do stream Netflix movies regularly. My friends on my server made Fridays our movie nights, and I host it every week. A few weeks ago, we actually streamed Velma (an HBO Max show), and my friend wanted to know how to do this too.
If you, like him, also want to know how to stream and watch HBO Max on Discord, read ahead.
How to Stream HBO Max on Discord?
You can use your server's voice channels to stream HBO Max content (works for other streaming services too). There'll be an option asking whether you'd like to share your screen on the bottom. Once you click on it, your stream gets shared to everyone who's on the voice chat room.
Just remember that you might not be able to change the stream's quality. This feature is only available to Discord Nitro users: it costs like 10 bucks to subscribe, so it's not too expensive.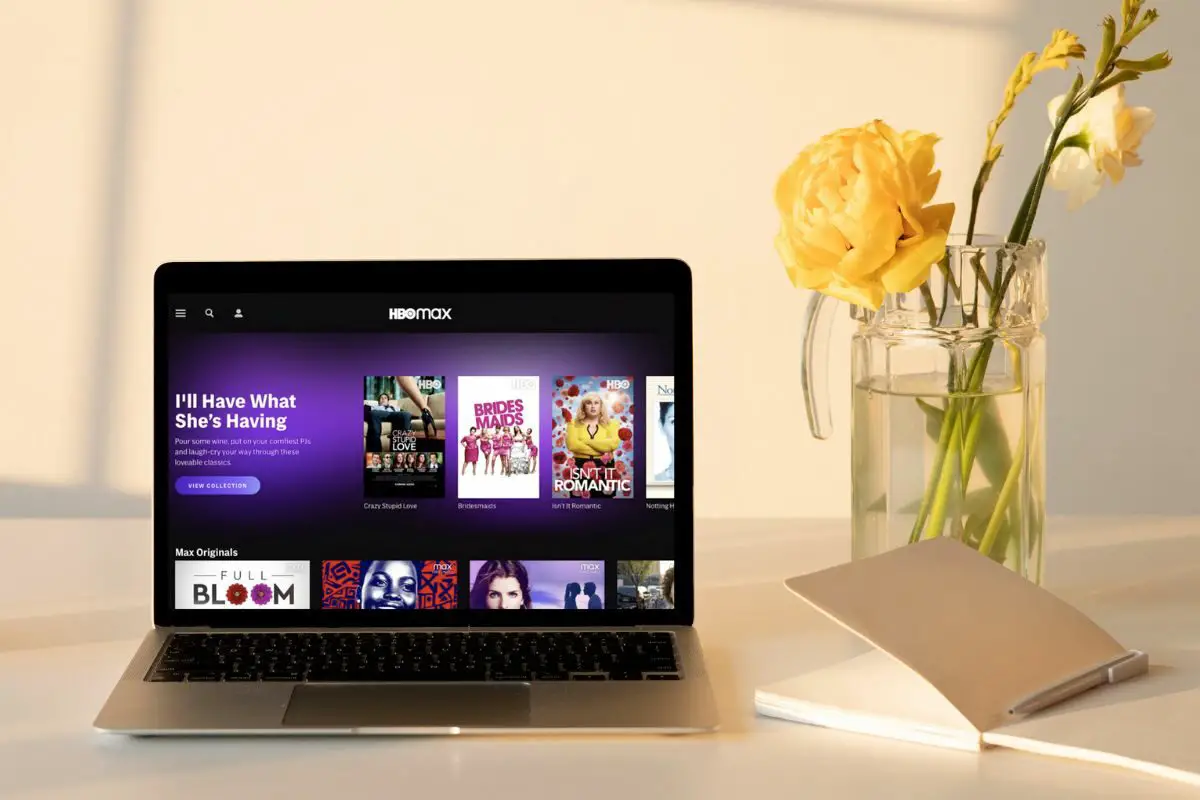 The process to stream HBO Max on Discord is the same on both computers and mobiles. Here's what you do:
Open HBO Max website, or the web client app
Log into your HBO Max account
Find the movie or TV show that you want to stream, and then get it ready
Open the Discord desktop app, or the website from your internet browser
Log into your account
Go to your User Settings (small gear icon in the bottom left corner)
Go to the Server you want to stream HBO Max Movies or TV Shows on
Choose a Voice Channel to join
Select the Share Screen button that's above your username
Select your HBO Max screen when it pops up
Choose the quality that you would like to stream in, and then hit the Go Live button to begin streaming on your Discord server (remember that you can't change it if you don't have Nitro)
Now, when your Discord friends join the channel, they'll be able to join the watch party for watching movies or whatever HBO content you're screen sharing.
How Do I Stream Without Black Screen on Discord?
If you see a black screen while streaming HBO Max on Discord, there are a few fixes that you can try. But first, check whether you're dealing with server problems. If this is the case, there's really nothing you can do other than sit back and wait for the Discord team to take care of things.
If you're up for it, you can contact the Discord support team about the issue. They should be able to tell you when it would be solved.
With that out of the way, let's get into some other fixes.
Solution 1: Disable Hardware Acceleration
If you're using Discord on your computer, I first have to advise you to try and disable hardware acceleration. Although it helps with rendering, it can potentially cause a black screen while streaming on Discord. This isn't just true for HBO Max, but other streaming services and any type of content too.
Here's how you can disable hardware acceleration on Google Chrome:
Open Google Chrome
Click on the horizontal ellipsis menu button that's on the top right
Select Settings, and then System
Toggle Use hardware acceleration when available off
Here's how you can go ahead with disabling hardware acceleration on Mozilla Firefox:
Open Firefox
Click Firefox
Select Preferences
Click on the General Panel
Uncheck Use Recommended Performance Settings
Toggle the Hardware Acceleration When Available Button
Solution 2: Restart Device
If the above didn't work, I'd advise you to try and restart your device. There might be some glitch on it that's not letting you stream on the Discord app properly. On phones, you can actually force restart if the regular restart doesn't work. You can think of it as a more comprehensive reboot method.
When it comes to Androids, you just long hold the Power button for around 10 seconds to force restart. But on iPhones, there are a few more steps to try. Check this guide out.
FAQ
Answered below are some popular questions.
1. Does HBO Max Allow Screen Sharing?
HBO Max does allow screen sharing on a bunch of different third-party services. As I mentioned, you can easily share HBO max on Discord. But you can even end up sharing what you're watching on platforms like Zoom.
2. Why Can't I Hear HBO Max on Discord?
You probably have the voice channel muted, or your volume really low. You can unmute the channel by right-clicking your name and then unchecking the mute box.
3. How Do You Buy Discord Nitro?
Since you can only change your stream quality if you're a Nitro user, I thought about telling you how to buy the Discord subscription. Here's what you can do on this (both PC and mobile devices)
Launch Discord
Go to your Discord Settings
Head to the Billing Settings tab
Click on the Nitro button
Choose the Nitro plan that you want
Click Subscribe, and then enter your payment details
Final Thoughts
To stream HBO Max on Discord, you have to head to your server's Discord voice channel, and then use the Share Screen feature. But the thing is, you can't change the stream's quality unless you go ahead and subscribe to Nitro.
I know a few users who have faced a black screen when streaming HBO max on Discord. This problem is easy to fix, as you usually can get rid of it and start the HBO Max party by turning hardware acceleration off.
But also, you can fix this and start streaming movies again by restarting your device or updating your OS too.
Hopefully, you found all of the points that were run through useful and can watch movies with your friends now. They should work if you want to stream Hulu, or any other streaming service on your Discord channel too.