If you have a Windows computer, the easiest way to check your RAM has to be using your PC's Command Prompt. All you need to do is type CMD into the Window's search bar, open the command prompt, and type in 'wmic MemoryChip get BankLabel, Capacity, DeviceLocator, MemoryType, TypeDetail, Speed, SMBIOSMemoryType' to learn more about the RAM installed.
On Macs, my go-to trick has to be heading to the Memory tab from the About This Mac menu. You'll find a quick run-down on whatever memory module you're running.
I decided to swap some of my PC's parts out recently. One of the first things I decided to change was my RAM. In case you're not aware, RAM chips aren't backward compatible with each other, so you have to be careful about the one you get. I wasn't sure whether I had the DDR3 or DDR4 type memory modules.
I was able to figure out my RAM module with the command prompt method that I mentioned earlier. If you also want to know how to do this, read ahead.
How Do I Know My RAM Type?
There are a few ways to check what type of RAM you have installed. Know that you can use your PC's Task Manager to find out more about your RAM, albeit not its exact type.
Follow these steps:
Open Task Manager by pressing the Control, Alt and Delete buttons at the same time
Click on the Performance tab from the menu that pops up
Note down all details on your RAM, like its RAM size, and RAM speed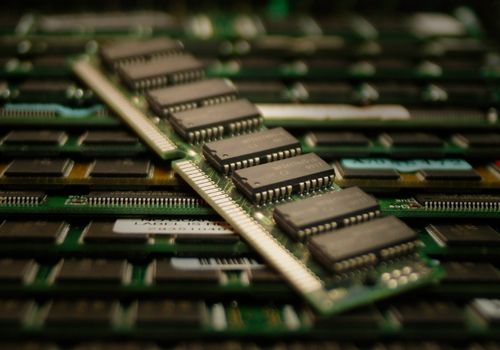 With that out of the way, let's talk about some methods to try:
1. Windows
Method 1: Use Your Command Prompt
On Windows PCs, your command prompt is probably the easiest way to check what RAM memory you have. Here's what you do:
Click on the Start icon on your task manager
Type in Command Prompt into the search bar, or enter in 'CMD'
Click on the first result that shows up
Run the following command - "wmic MemoryChip get"
You should see an information sheet on your RAM module, RAM speed, form factor and how much RAM you have. The type of RAM would be under 'memory type' or sometimes under ' SMBIOSMemoryType' (26 means you have DDR4, 24 IS DDR3, 21 and 22 are DDR2, and 20 is DDR)

Method 2: Third-Party Software
You can also try and use third-party tools to figure your RAM version out. My personal favorite has to be CPU Z. Apart from Windows PCs, you can also use it on Android phones.
To use CPU Z to learn more about your RAM stick:
Download the CPU Z tool
Launch the program
Click on the Memory tab to find out more about the RAM installed
Look through the information on your memory type
Method 3: Open Your PC Case
Depending on your PC, you can try and remove its case and check the RAM. This might be easy if you have a custom build, as you've probably installed a case that can be taken out without much work.
Here's what you do:
Turn off your PC and then disconnect all the peripherals and power cords
Hold your PC's power button for 5 seconds to discharge any residual electricity still in the system
Use a screwdriver to open the case - this might be easier if you have a custom build and have installed an easy to detach case (check your manual for more information)
Press the clips next to your RAM circuit board to remove it, and then check its label to find out what its version is
2. Mac OS
Method 1: Check RAM On Apple Menu
On Macs, the easiest way to learn more about your RAM modules is through the About This Mac section.
Here's how:
Click on the Apple Menu
Select the About This Mac option
Find the Memory tab and read through all the specifications on your RAM type
Method 2: Use the System Report Feature
If you've tried the above trick but want a more detailed breakdown, you can use your OS' system report feature to check your RAM.
Go to the About This Mac section as mentioned above
Find the System Report option
Go to the left sidebar
Click on Memory from the menu
Read through the information on your RAM specs.
Method 3: Check the RAM Yourself
Just like with Windows computers, you can open your Mac computer up and check the RAM yourself. However, whether you'll be able to do this depends on the specific model you're using.
The steps to follow are pretty much the same as before. Also, you can refer to your computer manual if you can't find its RAM module.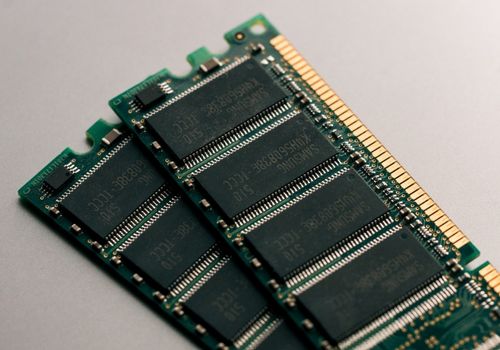 How Can You Upgrade RAM?
For the first part of the process, you'll have to use the steps that I outlined on how to manually check your RAM type. Once you've removed the memory stick, do the following:
Align the notches and edges of your new RAM module to the designated PC slot
Apply some pressure to push it into place
Close the computer case and plug its power cord back in. Then attach all the peripherals
FAQ
Answered below are some popular questions.
1. What is Double and Single Data Rate?
Once you've checked your RAM type, you might be wondering what exactly 'DDR' stands for. It stands for double data rate, and it's when data is transferred twice per clock, in contrast to the single clock that SDRAM does. A clock is a speed at which your computer memory accesses data from your system's motherboard.
What does this mean for you? You will have a double transfer rate without an increase in frequency. This translates to faster data transfer rates, more bandwidth, and more power efficiency.
As you can imagine, most modern computers come with DDR and not SDR.
2. How Important is Your Computer RAM?
Your computer's random access memory gives applications a place to store and access data on a short-term basis. The speed and performance of your computer depending on the amount of RAM that's been installed.
RAMs come in different versions, like DDR2, 3, and 4. They're not mutually compatible with each other.
If you're having any issues with your RAM, your computer's performance will be affected. Your OS can get sluggish if you don't have a lot of memory. You can use the steps above, like going to the Task Manager to find out how much RAM you have, then comparing it with this guide to figure out whether you have too little memory.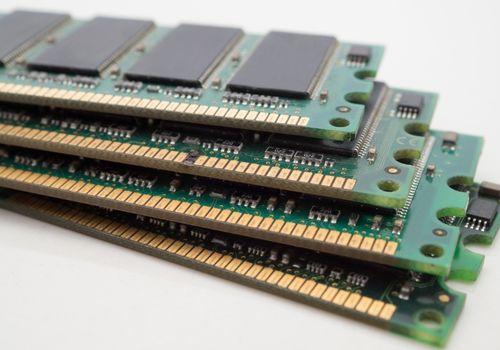 Final Thoughts
There are some simple methods you can use to check what RAM type you have. However, the process to do this differs depending on your computer's OS.
If you're planning on upgrading RAM sticks, knowing what RAM type you have is important. RAM modules are not backward-compatible. So, you can't interchange them.
I looked at how to identify different RAM modules and touched on how you can manually install more RAM as well.